Diamonds aren't particularly rare—anyone who's set foot in a shopping mall of Downtown's Jewelry District can tell you that. But colored diamonds can be extremely hard to find, with a year's haul of certain colors no larger than the palm of your hand.
The Natural History Museum has put four such noteworthy colored diamonds on display as part of its Diamonds: Rare Brilliance exhibition. The glittery addition to the museum's gem hall runs through March 19, 2017 and is included in the cost of general admission.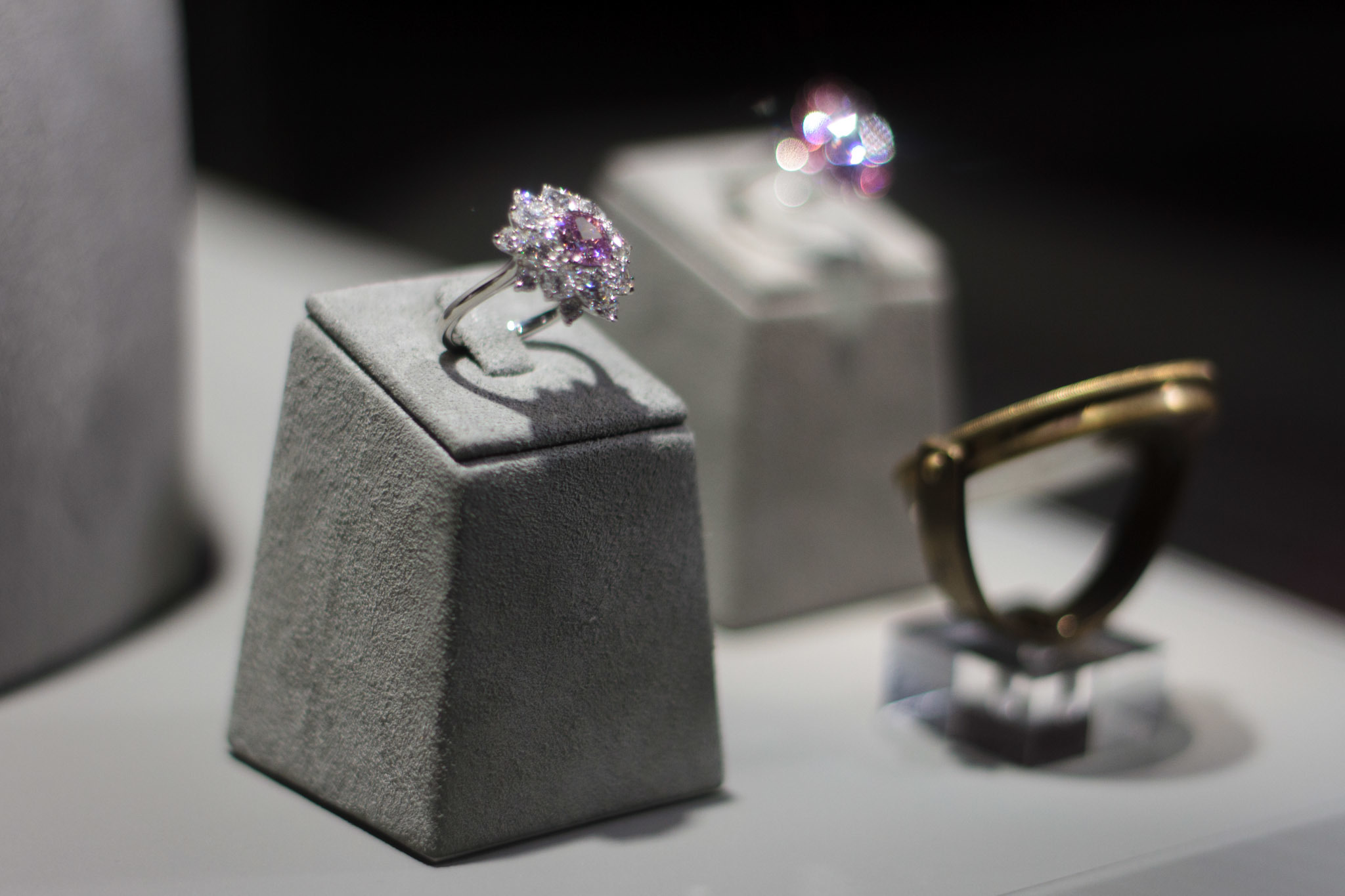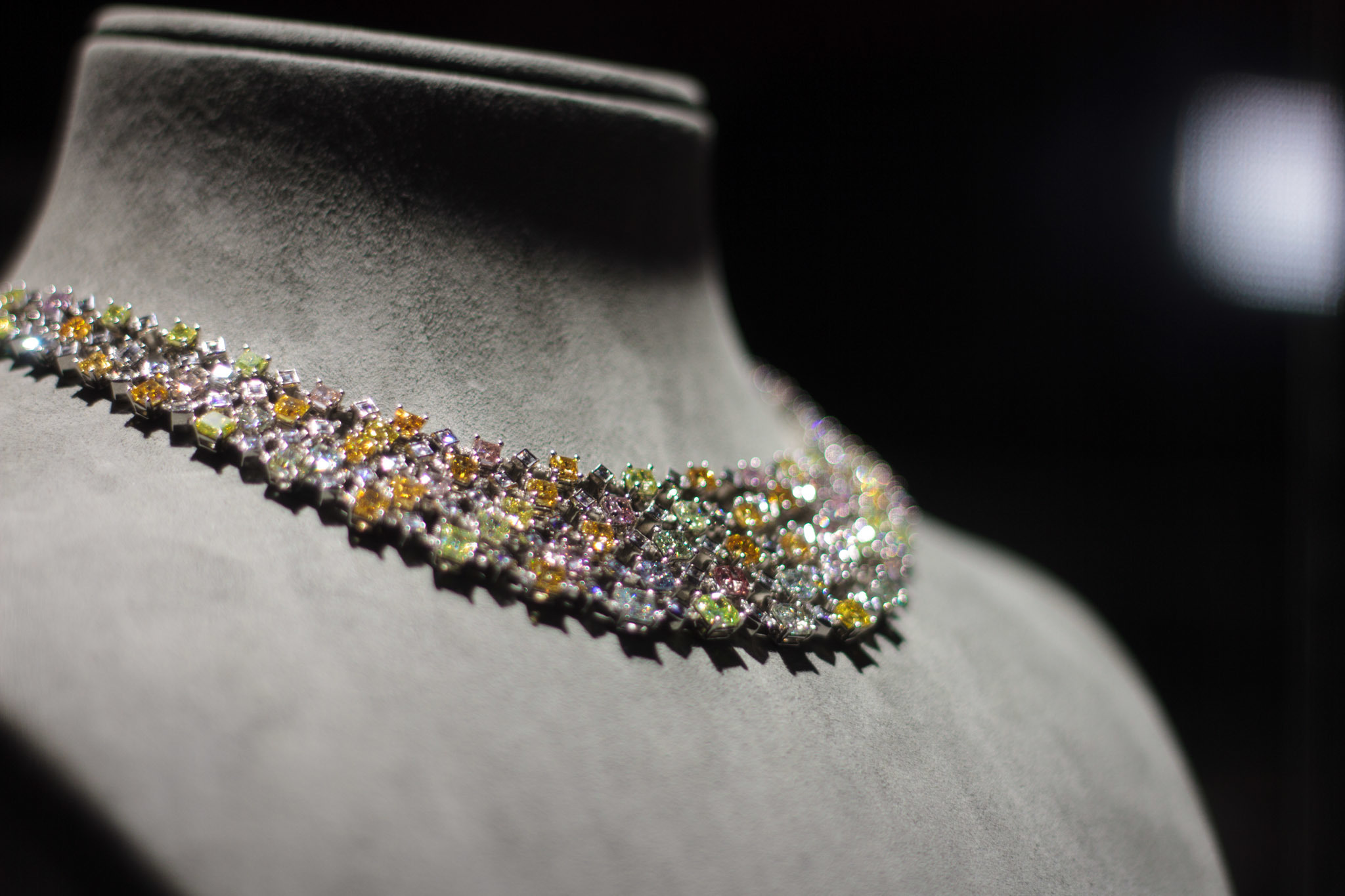 The exhibition—really just two cases of stones at the center of the museum's gem and mineral vault—features four fancy pieces. The Juliet Pink is a massive 30-carat diamond that was cut from a 90-carat rough stone. The Argyle Violet takes its name from a mine in Australia, and in the three decades of operations there, only 12 carats worth of vividly violet diamonds have been found. This single, impossibly large stone accounts for 2.83 of those carats. In addition, the Victorian Orchid, a 1.64-carat deep purple stone set inside an ornate ring, and the Rainbow Necklace, an array of colored diamonds, are both on display.
Diamonds aren't just for desirable jewelry; the stones hold billions of years of geologic history inside. That rock on your finger is at least a billion years old and was formed after years and years of intense pressure. Diamonds have been ripped from the bellows of the earth, and so they act like a time capsule of the earth's interior, enveloping other minerals that grow nearby and giving us a glimpse into billions of years of geologic history.
Want more? Sign up here to stay in the know.