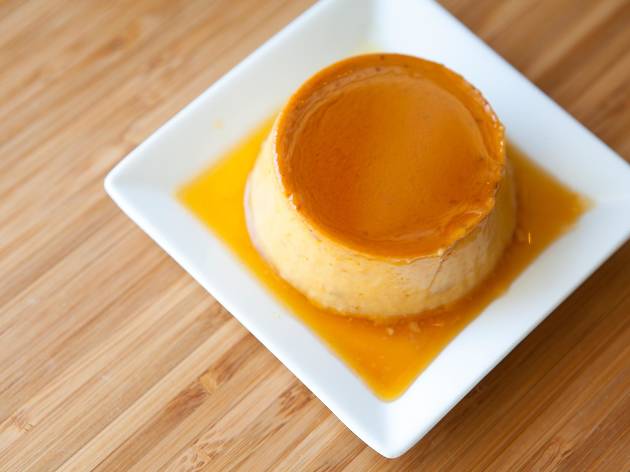 Créme Caramel LA and Found Coffee team up to open FrankieLucy Bakeshop—and they need your help
Posted: Tuesday July 5 2016, 3:57pm
What do you get when you combine one popular Valley bakery with one beloved Eagle Rock coffee shop? FrankieLucy Bakeshop, a bakery scheduled to hit Silver Lake sometime this fall. Créme Caramel LA owners Kristine de la Cruz and Sean Gilleland have joined forces with Found Coffee owner Annie Choi to open a brand new location featuring treats and coffee for hungry Eastsiders. Créme Caramel's famed custard will be there, along with bread pudding, budinos, savory quiches, ube horchata and fantastic coffee. They might just need a little help from you first.
Following a trend observed by Starry Kitchen, Alma and other LA restaurants looking for a little help from the public, FrankieLucy has started an Indiegogo campaign to help fund the bakery, aiming for a goal of $25,000 before the end of the month. They still have a ways to go—they're currently hovering around $2,000—but their detailed Indiegogo page lays out every piece of equipment each dollar is going towards.
There are perks for those who donate—spend $15 and you'll get a certificate to either Créme Caramel LA or FrankieLucy Bakeshop; spend $100 and you'll get six months of curbside service, a shirt and a baked goods certificate. Want your own custom dessert? It'll cost you a cool $5,000, and will be sold at both Créme Caramel LA and FrankieLucy with 20 percent of the proceeds going toward your charity of choice.
Silver Lake's dessert scene has been growing in strides, with the latest additions of Donut Farm and Magpies Softserve bringing sugary treats to the Eastside nabe. By the end of the year, we'll be able to get our custard fix without driving to the Valley. Sweet!
Want to help make FrankieLucy a reality? You can donate to the business here.
Share the story