Virtual reality is the future—at least according to every game publisher and content producer who has a stake in the technology's success. But here's the thing with VR: You can't comprehend its sense of immersion until you strap on a headset.
As such, VR is everywhere at E3 2016—LA's annual video game trade show—from the LA Convention Center show floor to E3 Live, a public-facing spin-off of the trade show at LA Live. Companies like Sony, Oculus and HTC are clamoring to get units into consumers' and industry insiders' hands in order to convince them to spend anywhere between $399 and $799 on a VR headset. But for those of us left in regular old reality, that just looks hilariously like this: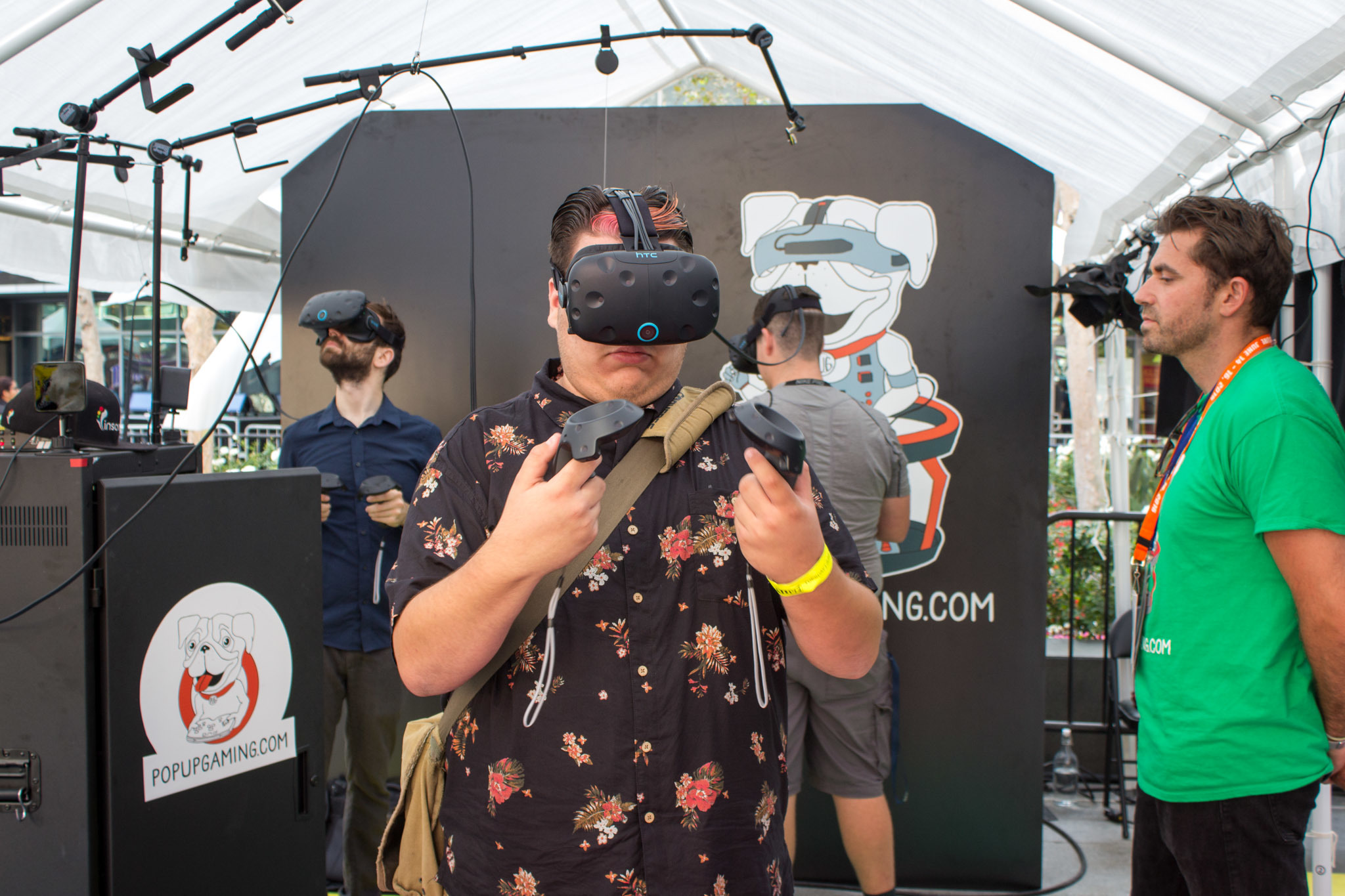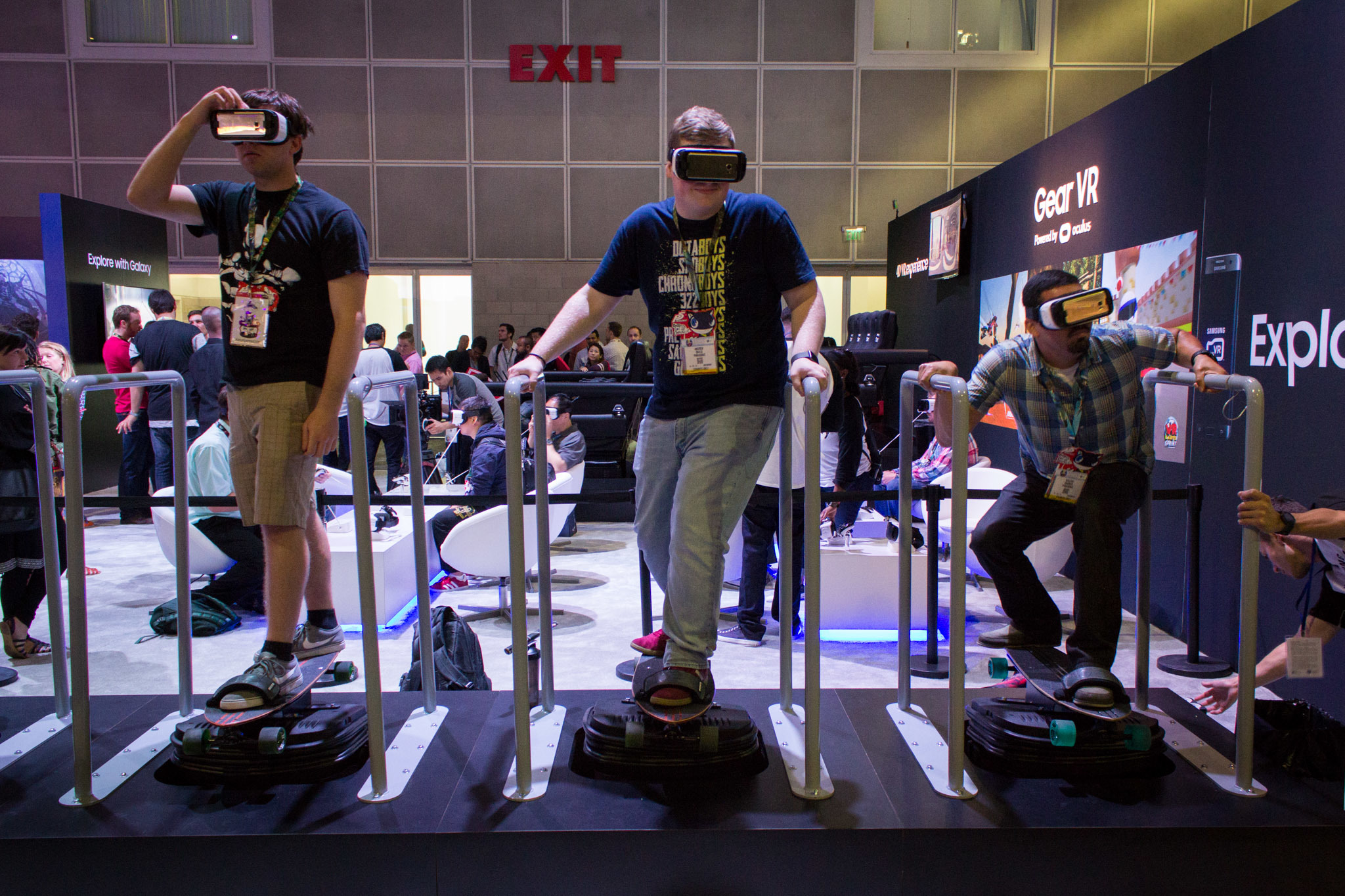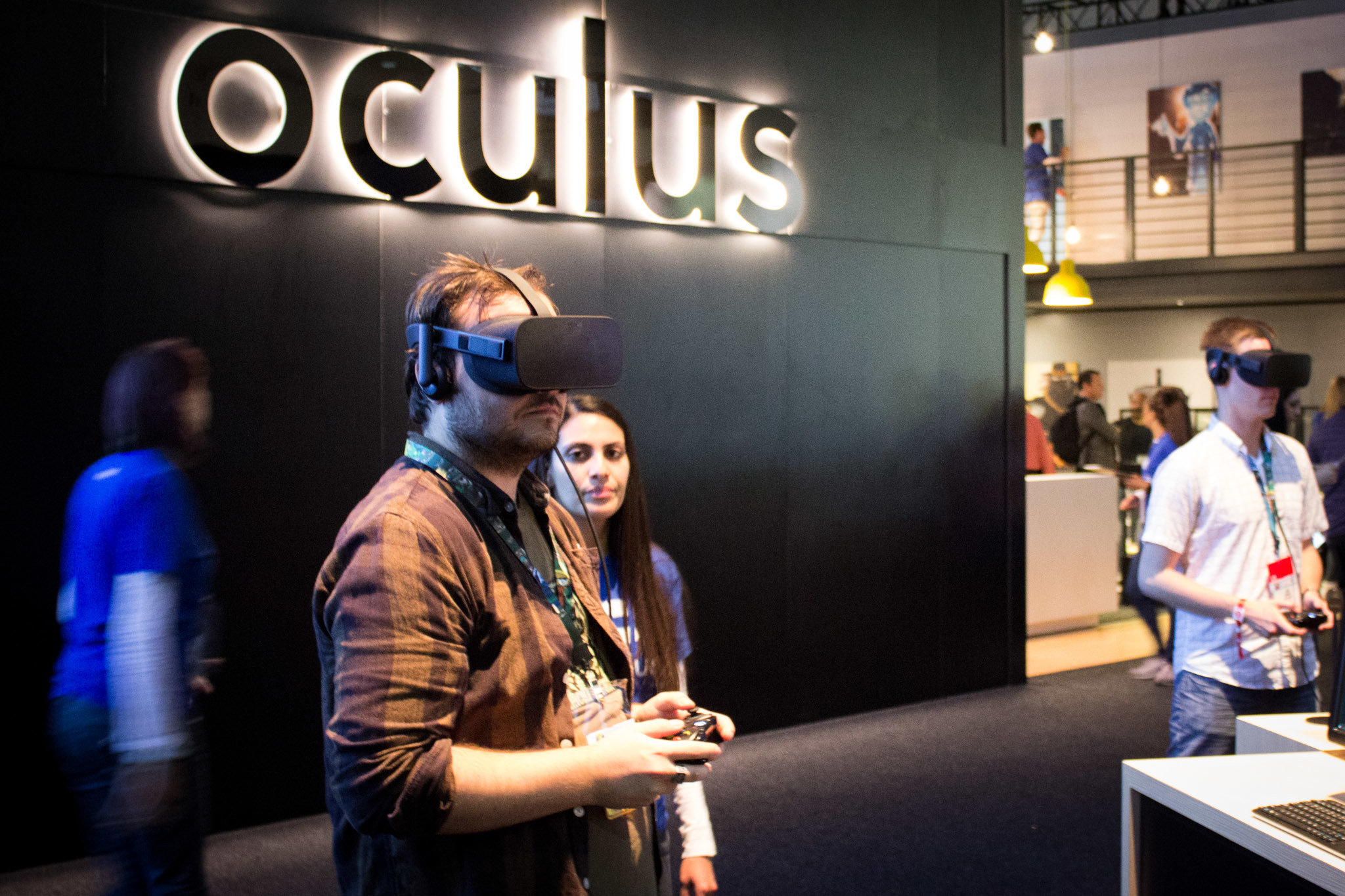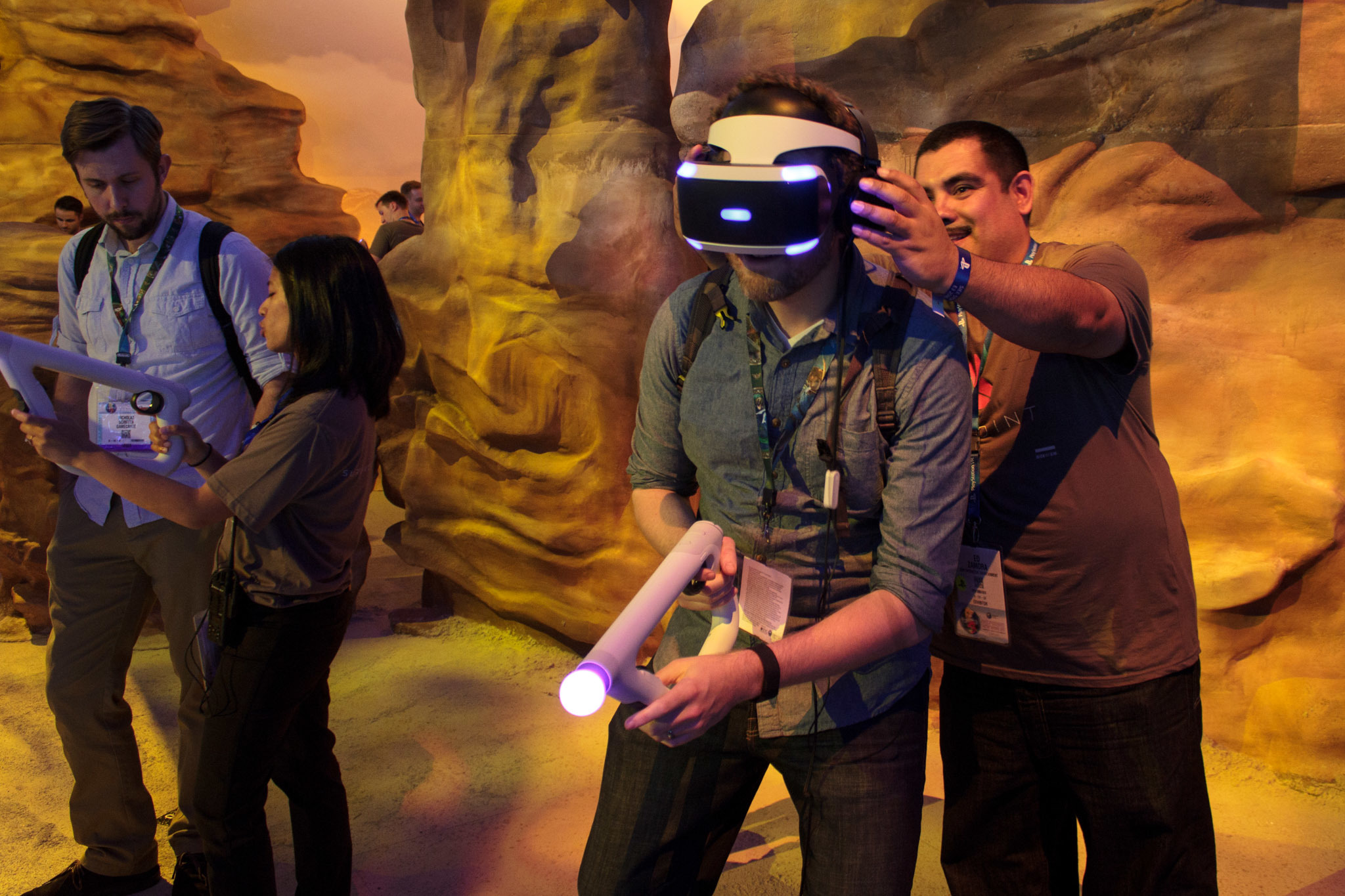 E3 isn't just about simulated experiences, though. Even with fewer publishers participating this year, the show floor is full of amusement park-like spectacle, from a forest shrine in Nintendo's The Legend of Zelda: Breath of the Wild booth to 2K's faux French Quarter for Mafia III. And just like theme parks, you'll find hour-plus lines to play games and digital reservation systems to cut down on the queues.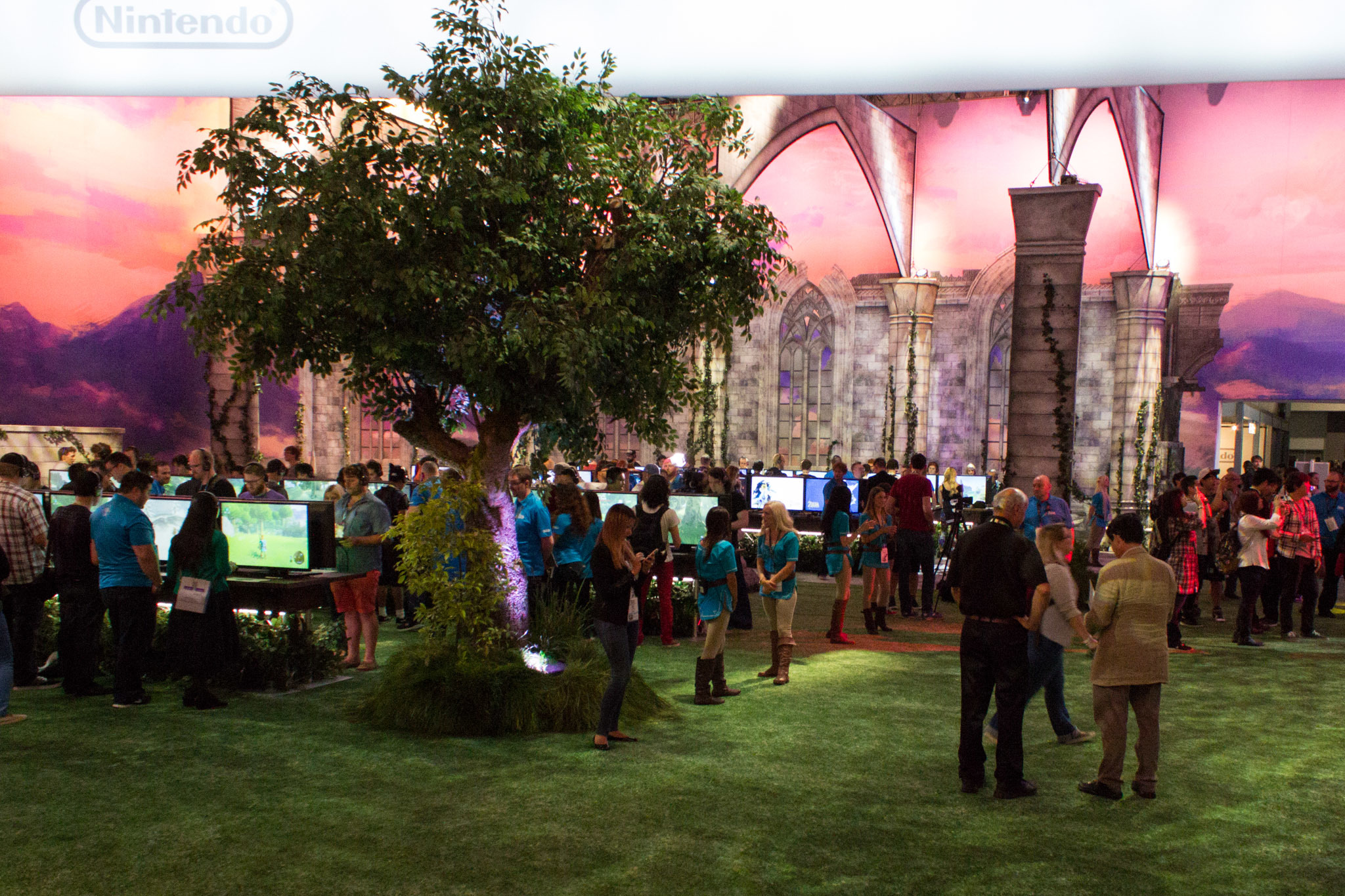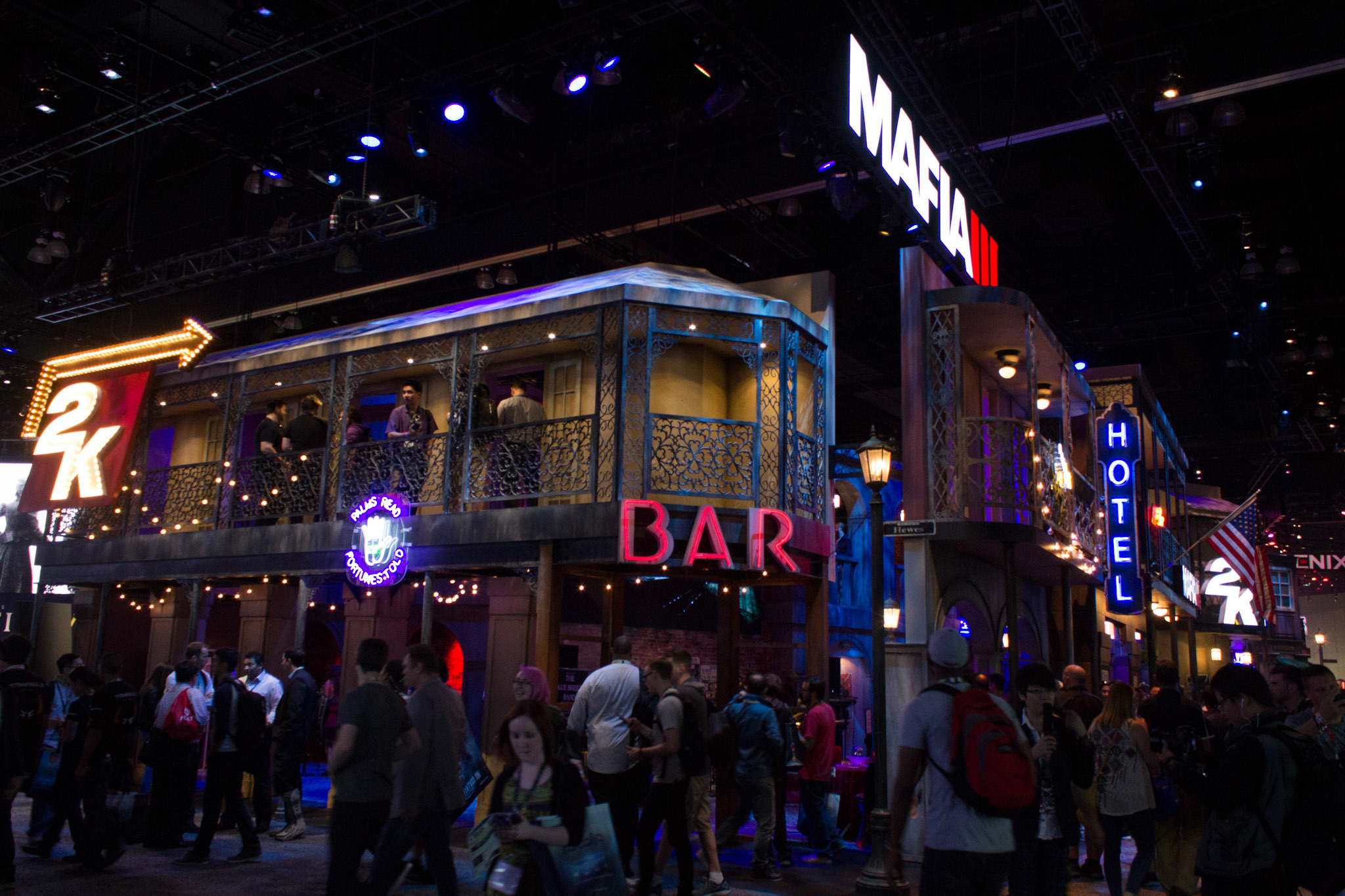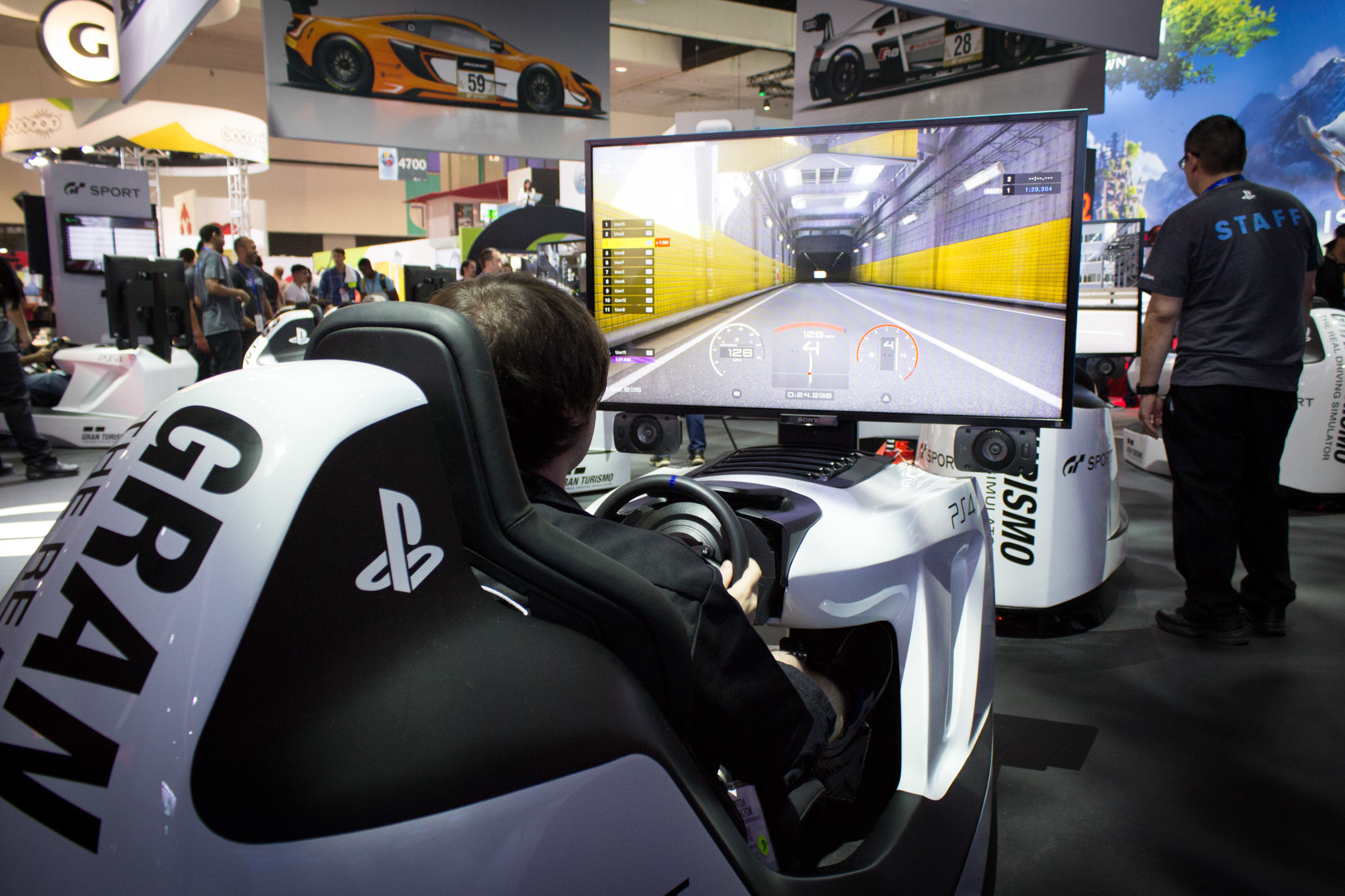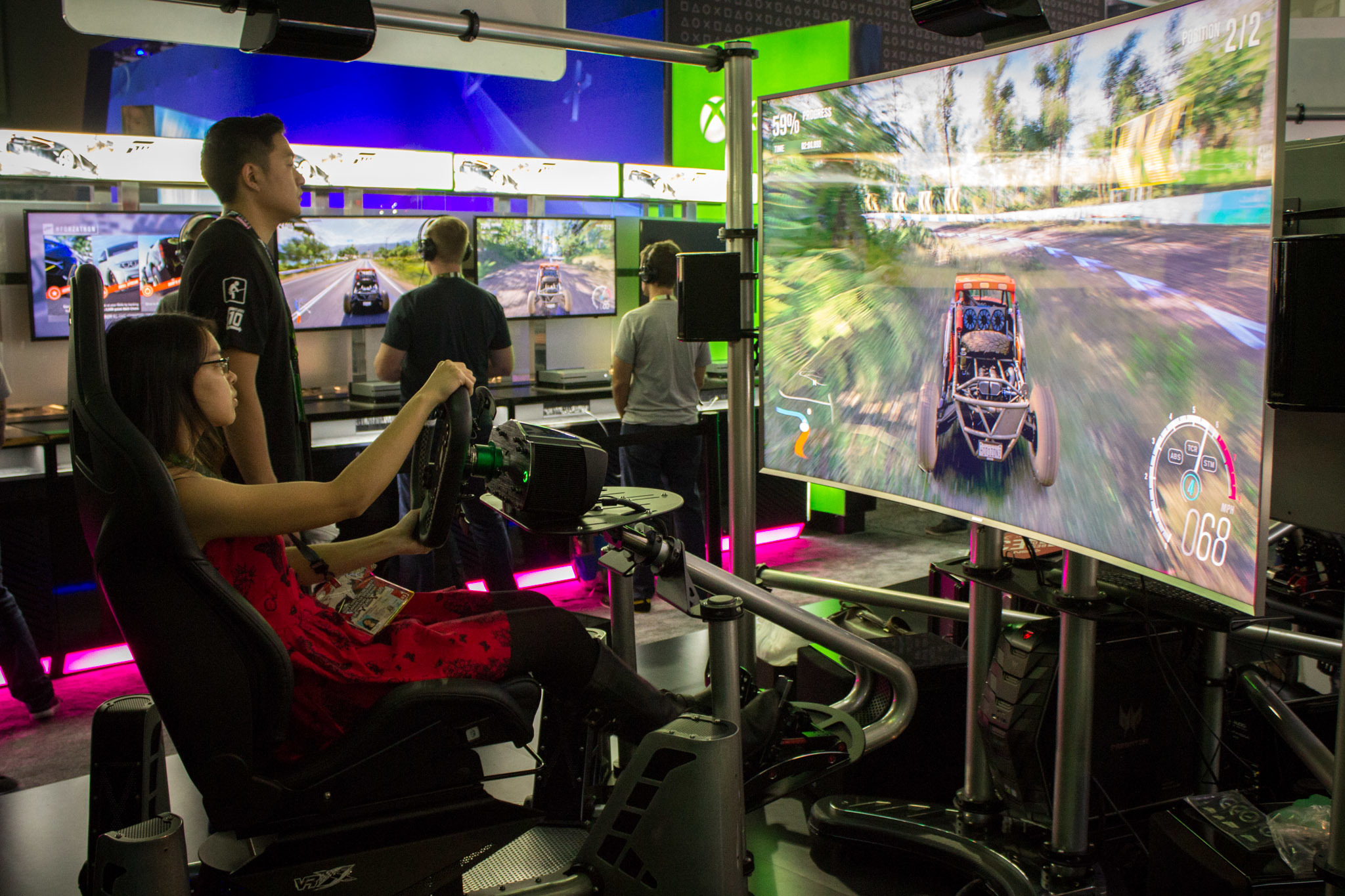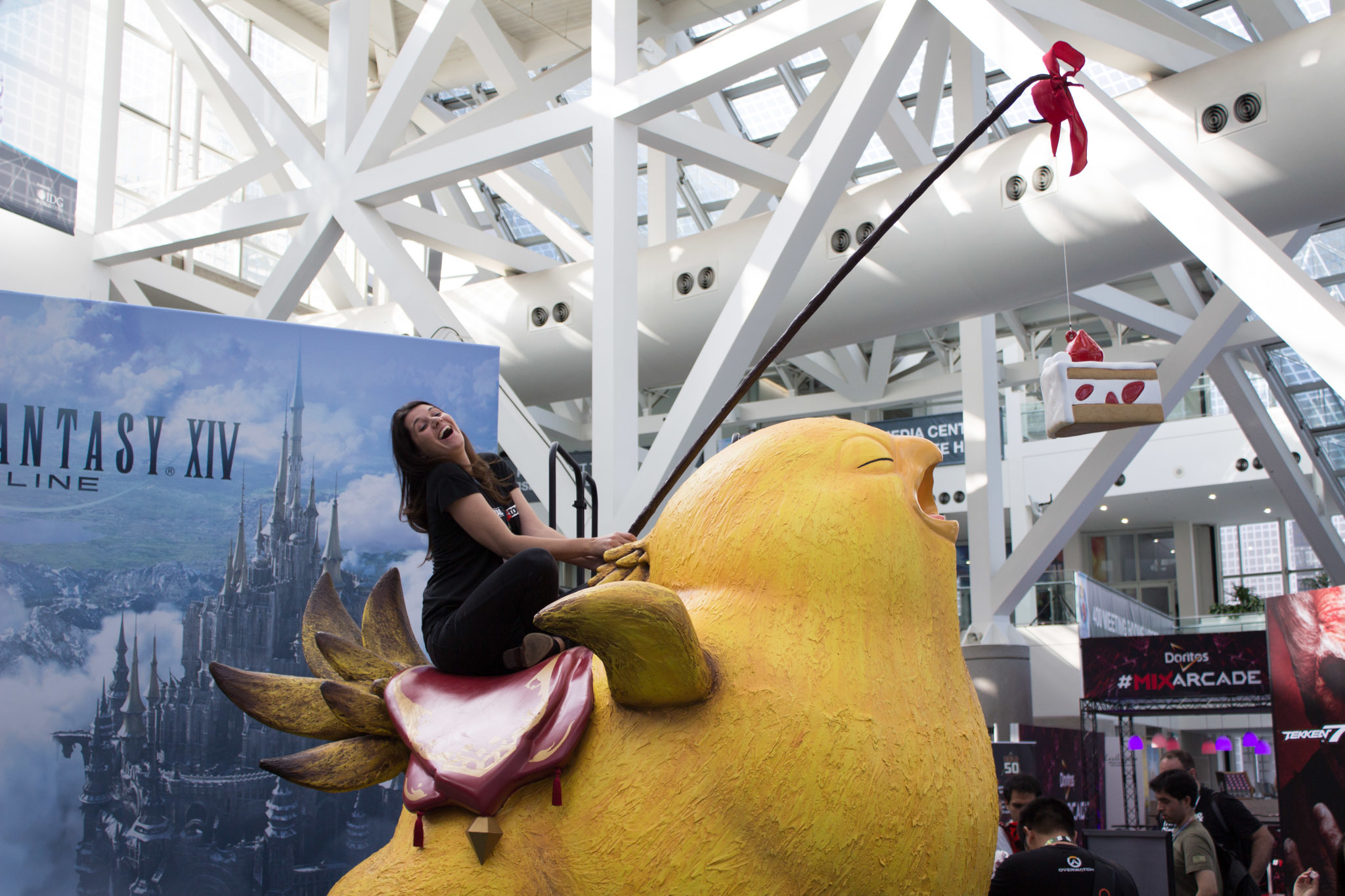 That tradition of waiting in line crept its way outside of the Convention Center this year and into the LA Live plaza for E3 Live and EA Play, another public-facing event. Though E3 Live's pint-sized tents were a sideshow compared to the Convention Center's multisensory overload, it did offer about 500 video game enthusiasts at a time a taste of the games and technology on display at the annual industry-only event. It also offered a taste of Doritos; the company constructed an oversized arcade cabinet that hosted performances by Steve Aoki and Empire of the Sun on its opening night, with Wiz Khalifa and Big Boi still to come.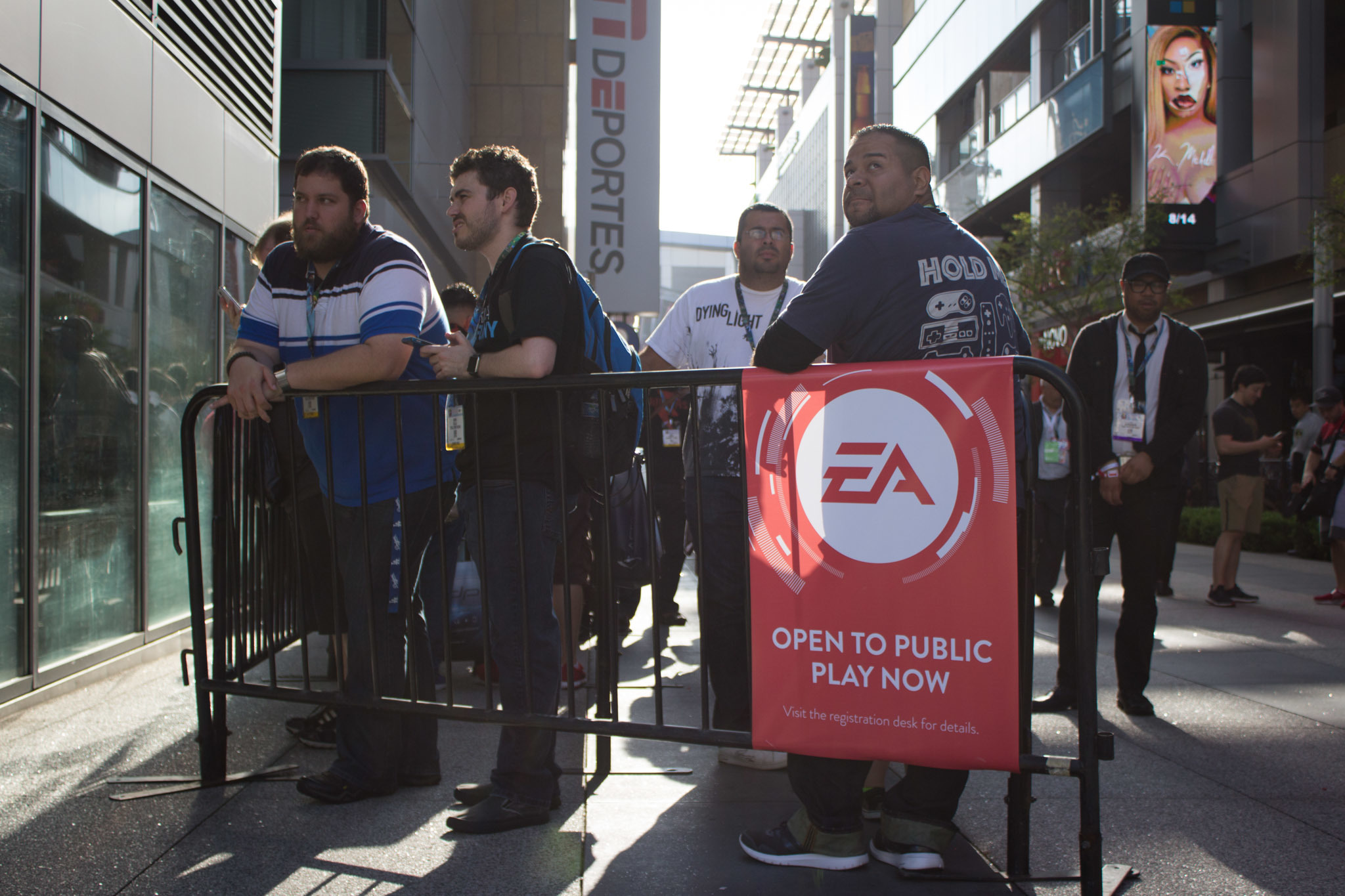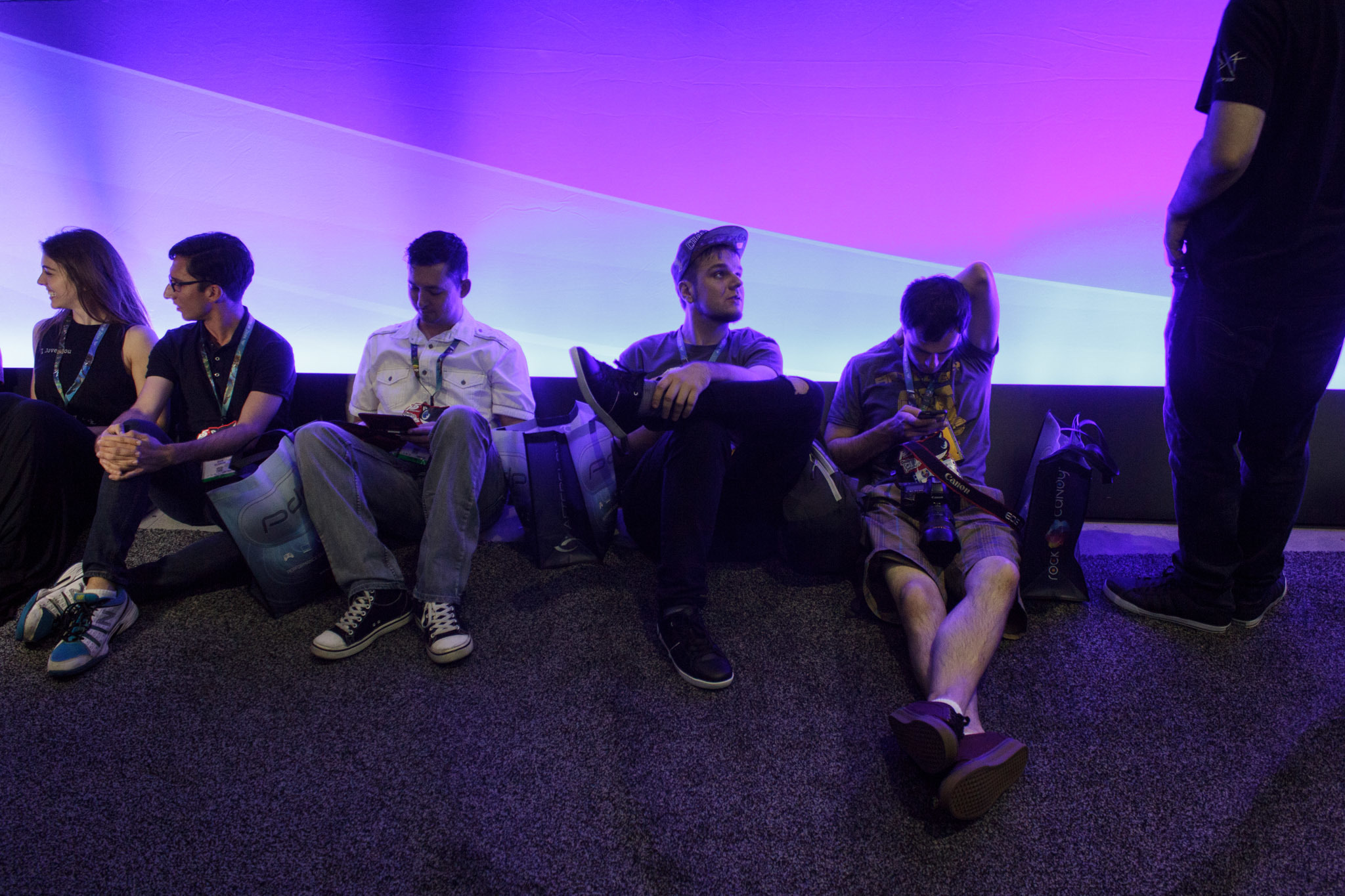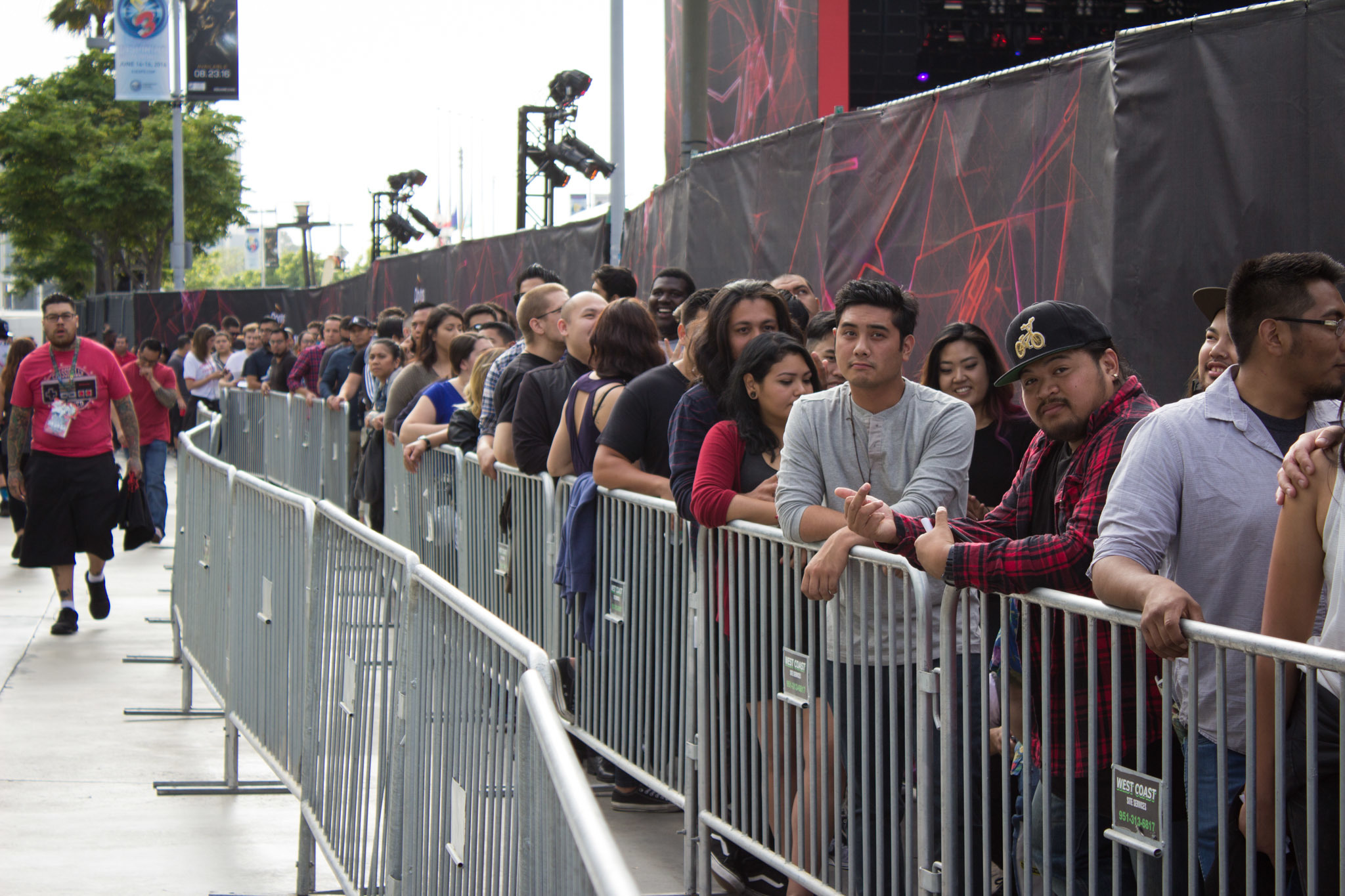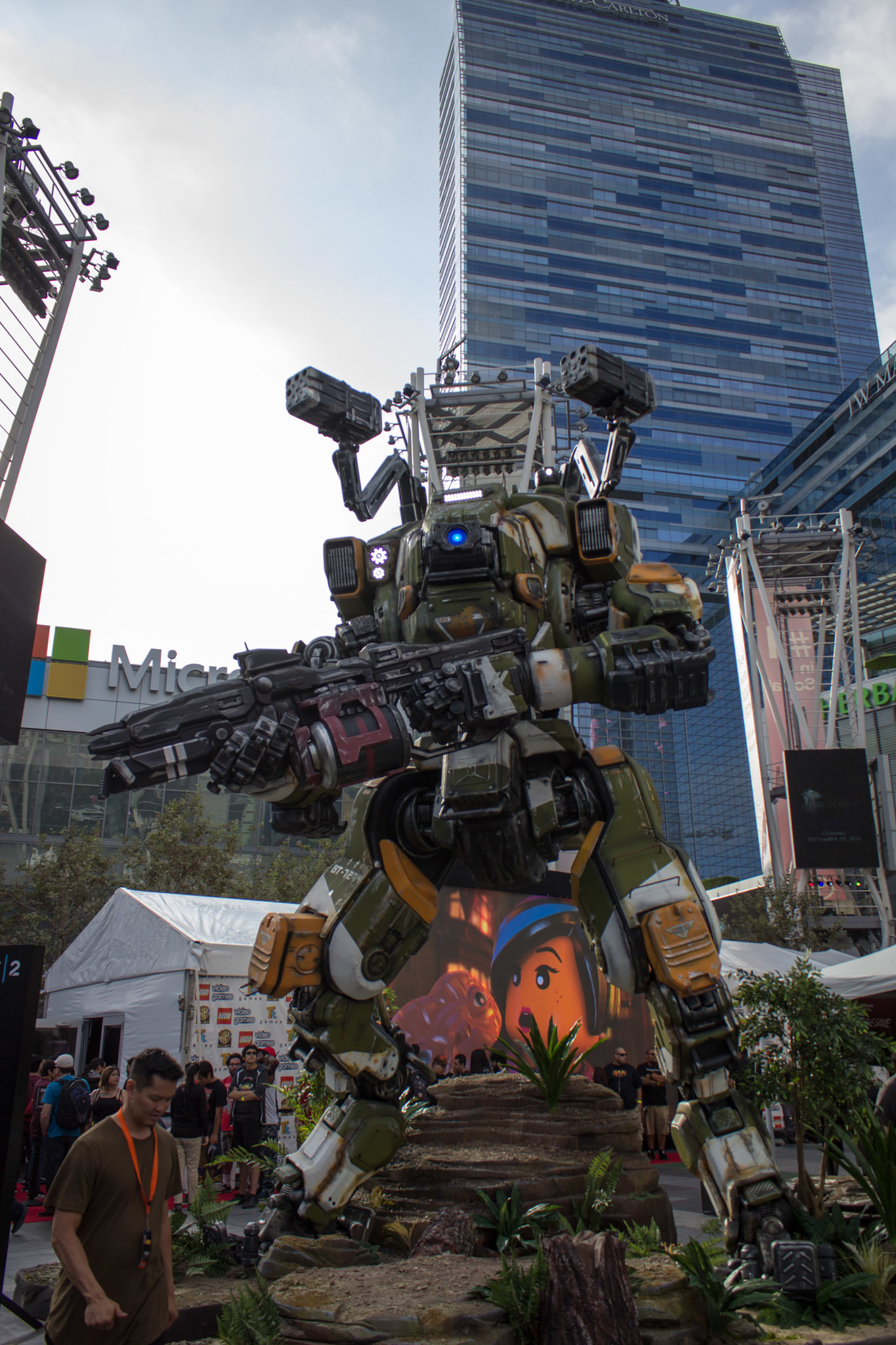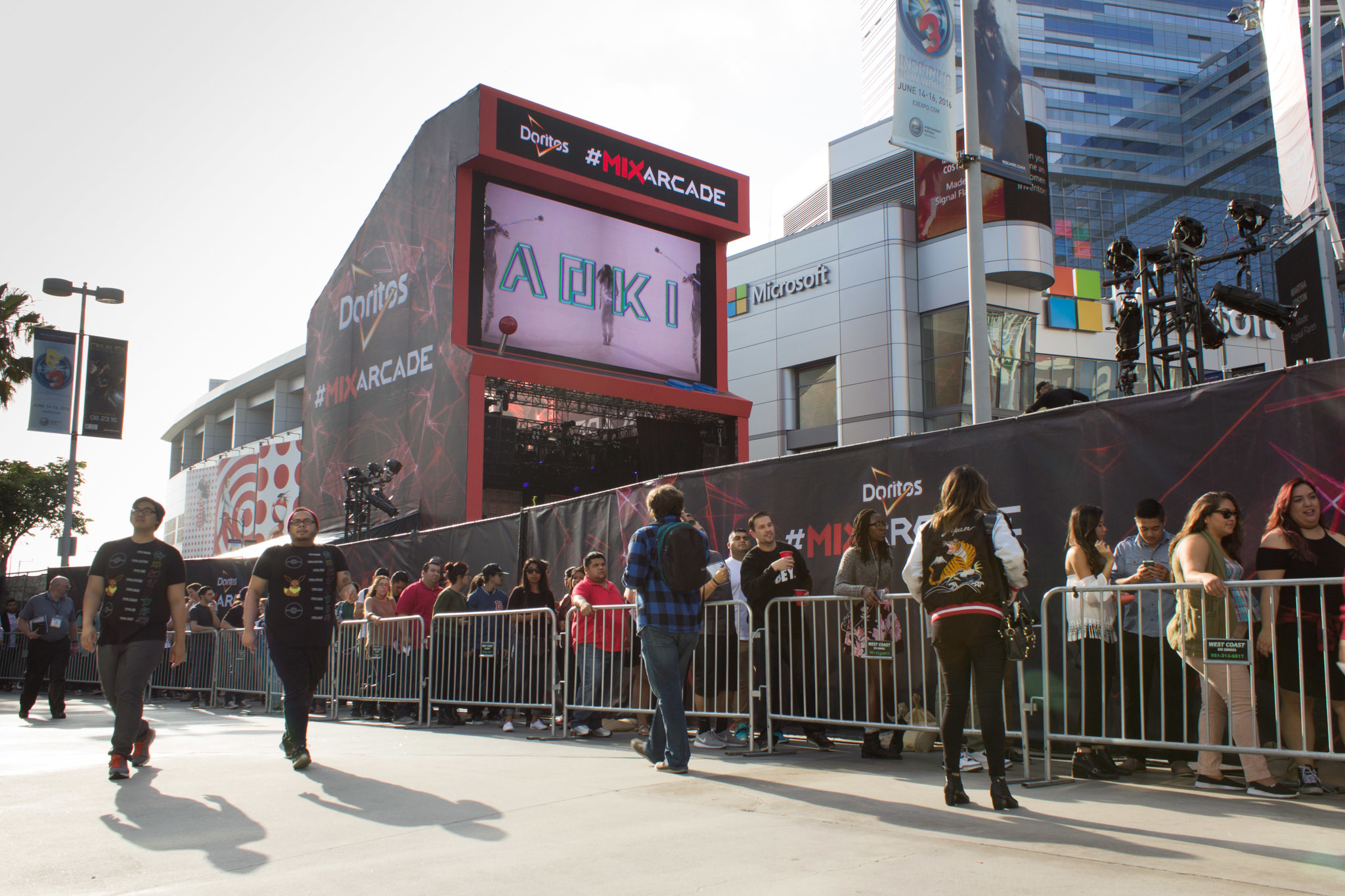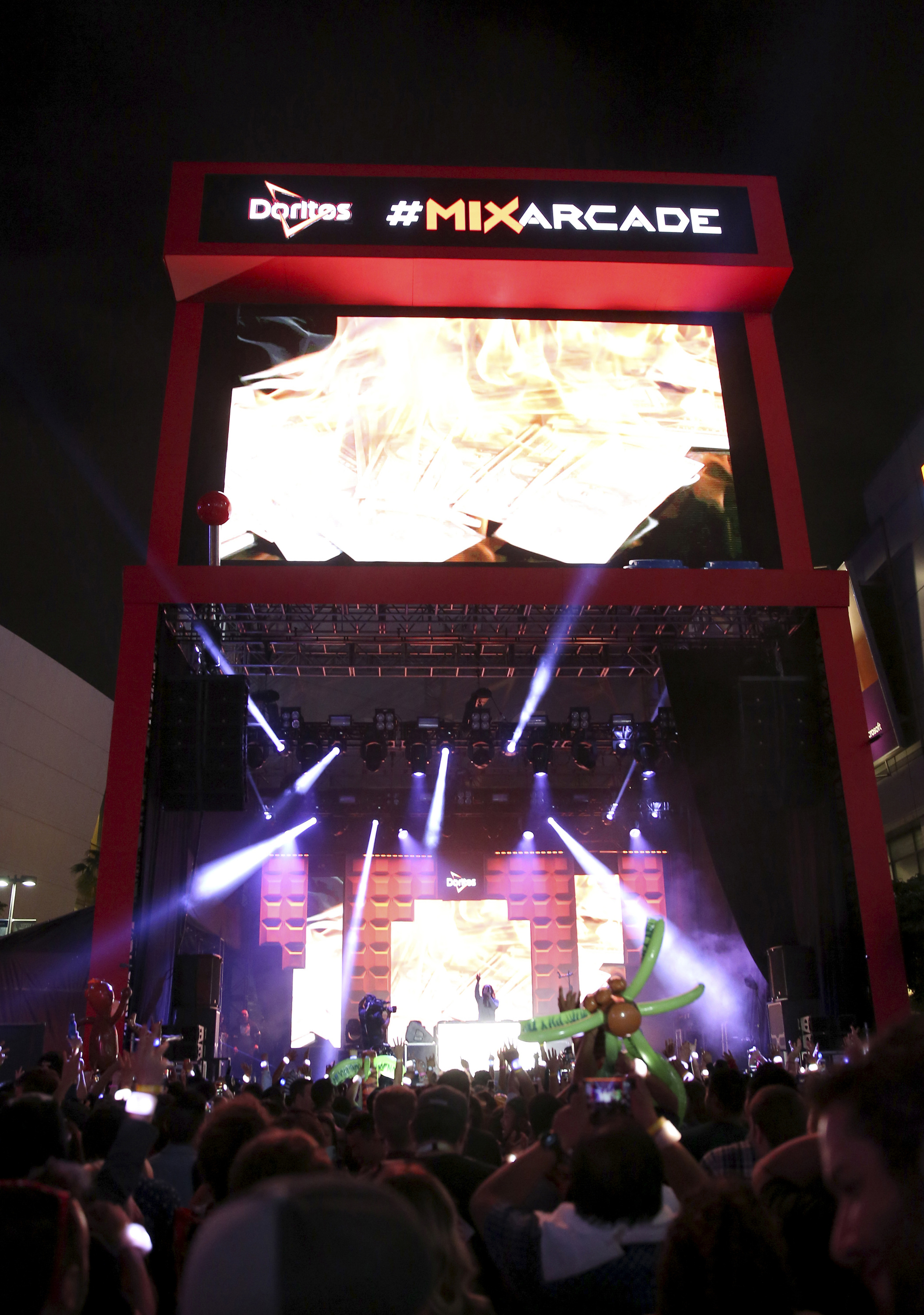 That all-over-the-place arrangement of separately ticketed events starts to feel a lot like Comic-Con. Much was made ahead of this year's E3 about major publishers like Activision, Sega and Disney vacating their spots on the show floor, and you could definitely feel the luxury of open space in the South Hall. But maybe the big story is the beginning of an entirely different kind of E3, one that keeps its big budget show locked away inside the Convention Center while big branded experiences spread throughout Downtown Los Angeles.