Those bulb-lit letters spelling "V-E-N-I-C-E" make for one of L.A.'s most iconic signs, and certainly one of the most photogenic spots in Venice itself. But just a block down, there's a new café with dishes nearly as Instagrammable as the beachy neighborhood's sign—and a patio that offers a great view of it.
Earlier this month, Great White opened its door—and its sliding glass partition—at 1604 Pacific Avenue, launching a breezy, casual restaurant and coffee shop right along the busy Venice stretch.
"When the sun sets and the sign goes on and everything kind of slows down a little, it's really beautiful," says co-owner Sam Trude. "It's almost like an Italian piazza."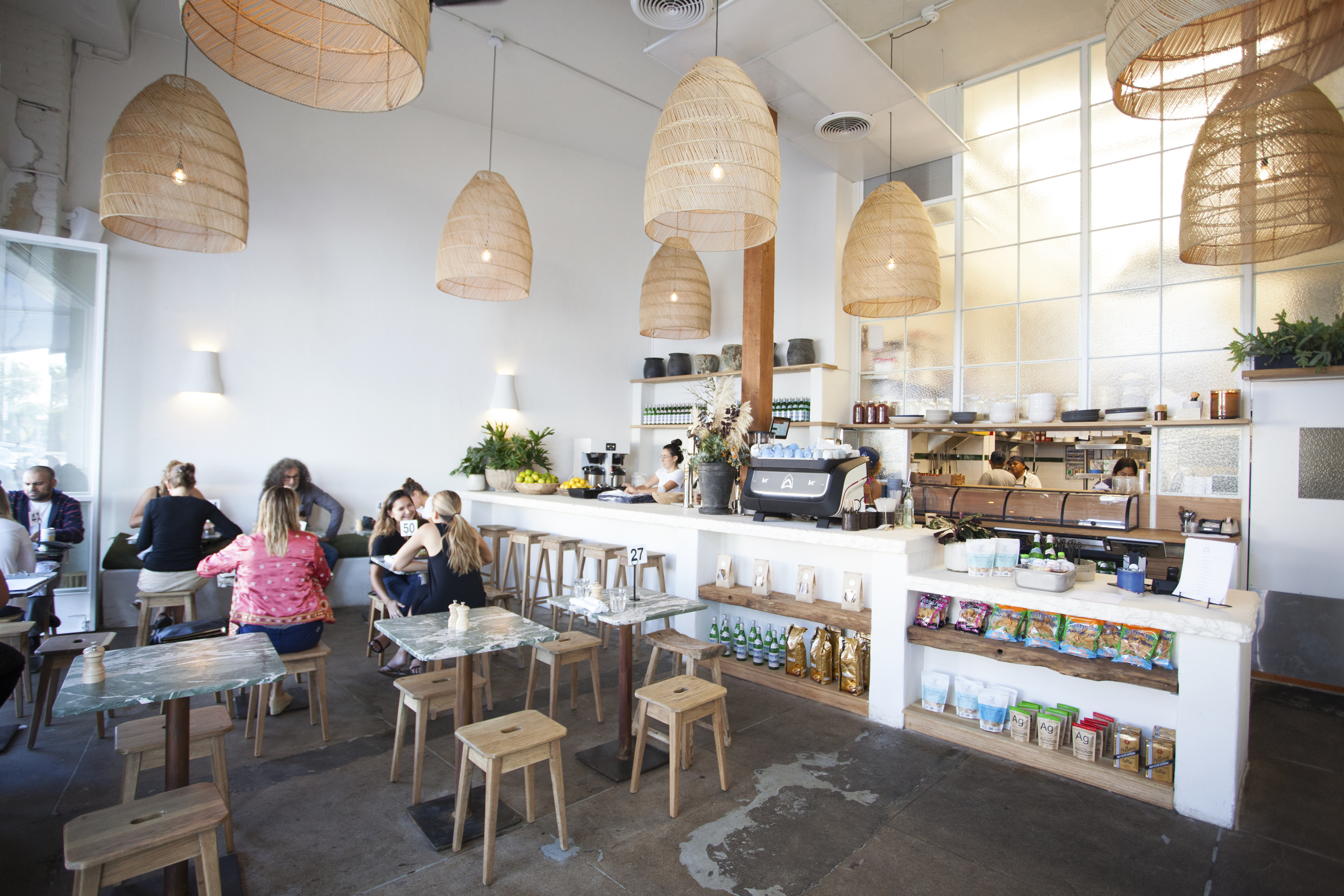 The people-watching and "VENICE" sign are only two of the perks. Inspired by Australian beach culture, Trude and fellow Aussie Sam Cooper wanted to offer a surf-friendly menu of indulgent bites prepared in a health-minded manner—perfect for grabbing breakfast or lunch before or after hitting the waves—here made possible by chef Alex Thomopoulos. Crispy chicken sandwiches, a tot-laden breakfast burrito and a stacked burger are a few of Great White's heartier plates, while lighter options include avocado toast, the Smashed Pea Bowl (with poached egg, minty peas, prosciutto, burrata and pea shoots) and the ever-photogenic Blue Smoothie Bowl, colored by the live blue algae.
Surfers arrive sandy and dripping wet, stylish regulars chat on that prime patio and the crowd comes and goes for a quick bite or turmeric latte before heading off.
"[In Australia] there are cafés all along the beach and you can sit outside and go for a swim and come back and have coffee and lunch with sandy feet and a towel over your shoulder," says Trude. "That culture doesn't really exist here, so we wanted to create something in that close proximity, something that gave locals a reason to spend more time at the beach."
For now, find only breakfast and lunch at Great White, but in another week or two, expect tartines, sandwiches and salads to-go, plus a pastry case. The team is also in the process of getting their beer and wine license, and early next year, they expect to launch a dinner menu of shared, casual small plates to pair with some spritzes and sangria.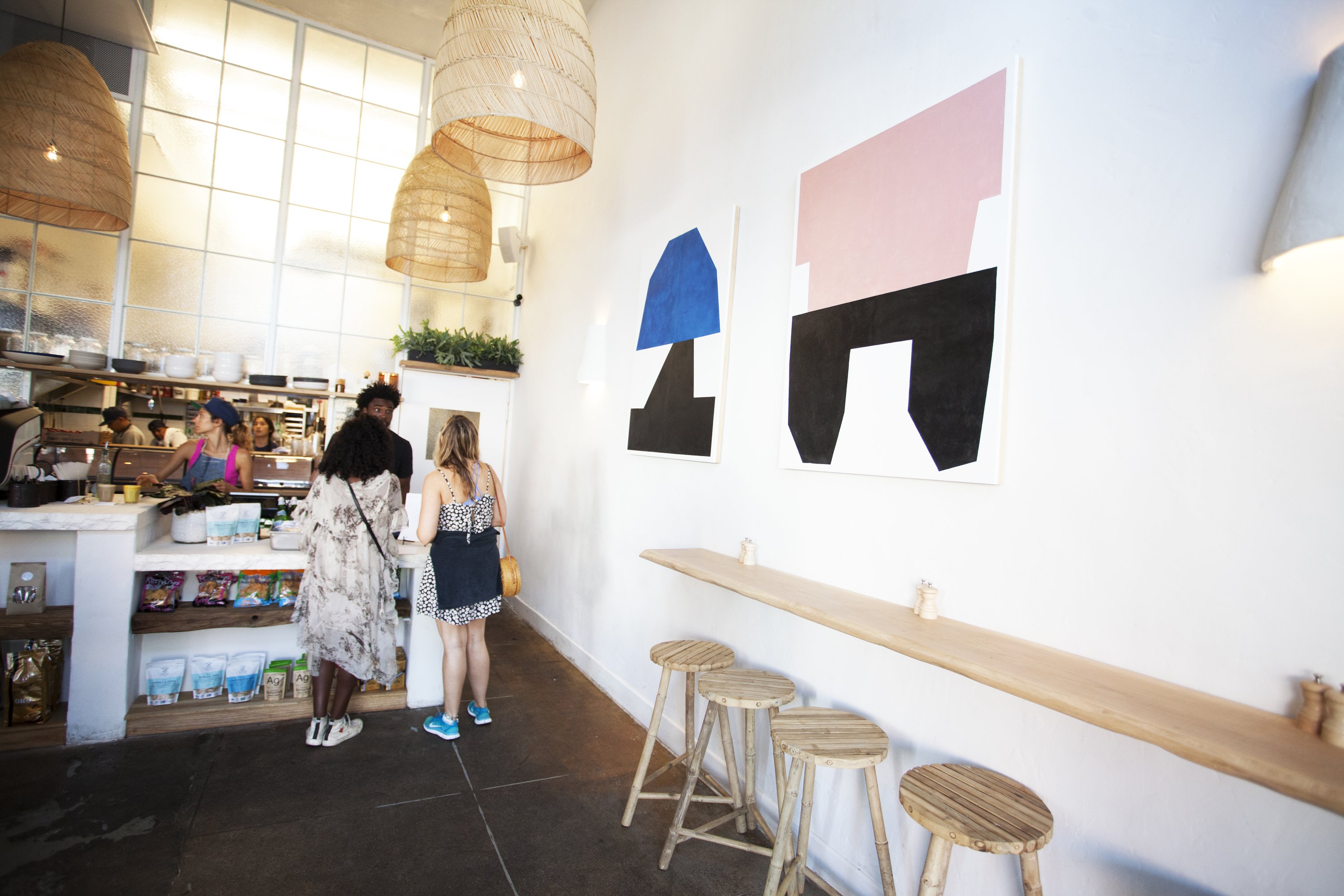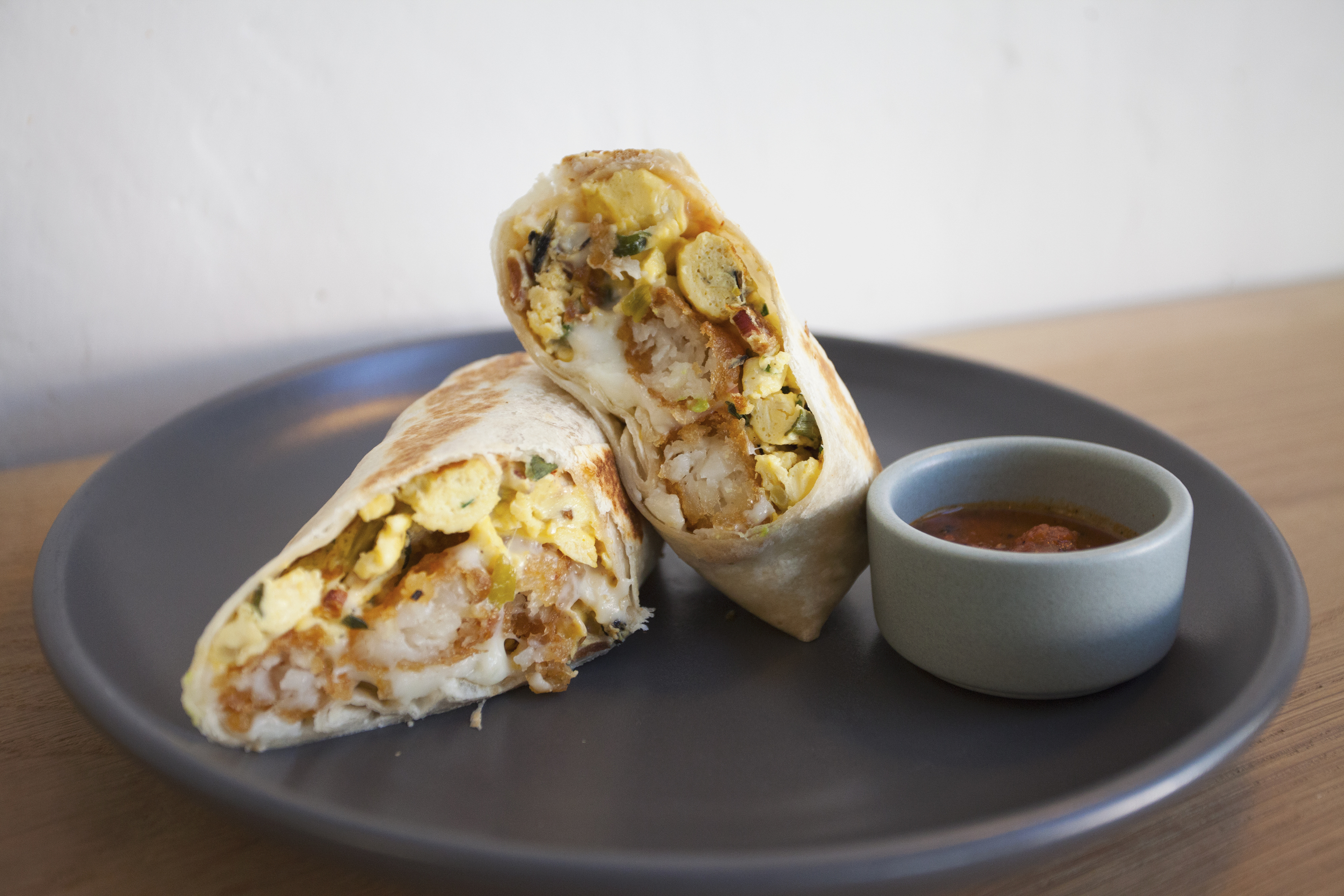 Great White is now open daily at 1604 Pacific Avenue from 7am to 6pm.