All of the best things to eat, drink and do in Venice
Get to know the best restaurants, bars, shops and more in Venice, L.A.'s eclectic beachfront neighborhood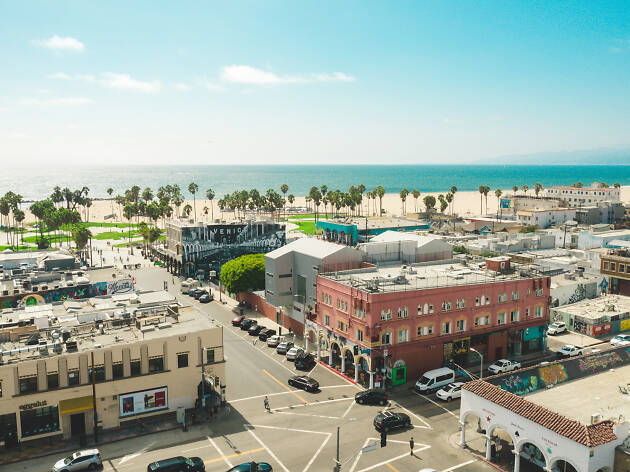 Venice, and its eclectic waterfront along Venice Beach, has long staked its claim as L.A.'s sort-of-grimy but beautiful bohemian enclave. But, for better or worse, the beachfront neighborhood has shed a bit of its New Age-y vibe in recent years as tech industry titans and farm-to-table foodies have transformed the now-high-end 'hood.
Bordered by Santa Monica to the north and Marina del Rey to the south, Venice is the beach town within L.A. city limits. You'll find most of the activity at the end of Venice Boulevard on the pedestrian-only Ocean Front Walk, better known as the Venice Boardwalk. For a bit more local flavor, Venice has become most closely associated with the posh boutiques and high-end yet casual eateries along Abbot Kinney Boulevard and, more recently, the low-key dining scene a couple of blocks inland on Rose Avenue.
for better or worse, Venice Beach always makes its way toward the top of tourists' to-do lists, so visiting Venice isn't really a matter of if but what and where. From rooftop bars to an idyllic canal walk, here's all you need to know about where to eat, drink, shop and stay in Venice.