Everything you need to know about the Museum of Ice Cream coming to L.A.
Posted: Tuesday March 28 2017, 10:01am
If you've ever wanted to do the backstroke in a pool of sprinkles—à la a more sugary Scrooge McDuck—then prepare your sweet tooth for the Museum of Ice Cream.
The Museum of Ice Cream, which first popped up in New York last year, will make its way to Los Angeles this spring. The hands-on ice cream-themed experience promises 10 reimagined installations across a space four times larger than New York's. You'll find it at 2018 East 7th Place in the Arts District from April 22 until May 29.
Part ice cream parlor, part Pop Art gallery space, the Museum of Ice Cream includes a rotating selection of scoops from the likes of McConnell's, Salt & Straw, Coolhaus and CREAM. On the installation side, you'll find everything from a melted popsicle jungle to a room filled with 10,000 "bananas"—and of course that hundred-million-sprinkles pool.
Tickets go on sale Monday, April 3 at 9am, with two American Express presales (one for regular card-holders, one for fancy Platinum members) beginning March 30 at 9am. Each ticket—priced at $29, or $18 for children (3-12) and seniors (60+)—includes two ice cream tastings and other surprise treats. It's a pretty steep cost to snap a couple of Instagram pics, but we suggest securing your tickets right away if you're interested; the entire run sold out in just a couple of hours in New York and prompted resale tickets as high as $100 on Craigslist.
If you need any more convincing, here's a look at the museum when it first opened in New York.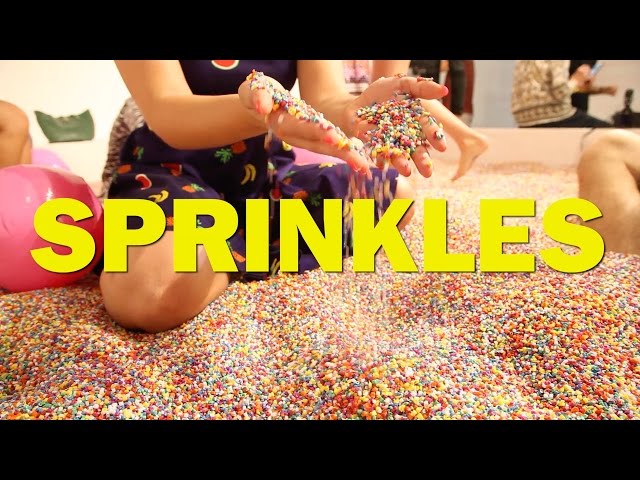 The Museum of Ice Cream (2018 E 7th Pl) runs April 22 through May 29 every day except Tuesday from 11am to 10pm. Learn more and purchase tickets here.
Want more? Sign up here to stay in the know.
Share the story