Vinovore is your new friendly Silver Lake wine shop, offering a wide array of wines at a variety of agreeable price points. Uniquely, however, it's one of the only wine shops in the nation to focus on wine made by women.
"Not that men do not make great wine," says co-owner Coly Den Haan, "but sometimes they tend to be bolder, more heavy-handed, bigger wines, whereas I really like the style that a lot of women represent."
Vinovore opens this Friday at 616 N Hoover Street thanks to owners Den Haan—a founder of both rooftop lounge Perch and former wine bar the Must—and developer Dean Harada. Den Haan's interest in a woman-focused wine shop began a decade ago when she was tending bar at Farfalla on La Brea and attended its sommelier courses. Den Haan was, however, one of only four or five women in a class of about 30 people. She also found that wine buying and the industry could be a bit of a boys' club; men preferred to deal with other men, and she found she was occasionally talked down to at trade tastings.
"It took me a long time to build up respect in [the wine] industry," she says, "but I've also found a lot of really amazing female vendors that I like dealing with now."
Now through her own modern, female-focused shop, guests can find offerings from California winemakers such as Amy Atwood and Martha Stoumen, as well as imported selections from the likes of Italian winemakers Cristina Geminiani and Elisabetta Foradori.
Den Haan pivoted from restaurants and bars into retail to attempt a new challenge and reach a fresh audience. A wine shop seemed like an obvious choice for a seasoned sommelier, and her experience led her to pay special attention to wines made by women. She's had no trouble finding thematically appropriate stock; about 90 percent of the wines Vinovore will carry upon opening fit that bill. Those wines that aren't specifically made by women are sourced from wineries where women are a strong influence, either in company leadership roles or as vignerons.
When it comes to selecting the perfect bottle, Den Haan says the shop is designed to be "exciting and unique for wine geeks," yet welcoming to those who may not know much about it other than they enjoy drinking it. Visitors are, of course, free to ask any of the knowledgeable staff questions, but there's also a system for customers who prefer to shop on their own: guests can browse color-coded flavor profiles that, instead of using insider wine vernacular, are based around animals. "Purple Ape" wines are "cheeky and vibrant," so perhaps a young red. The "Silver Fox" designation refers to more elegant and refined offerings, like a nice champagne.
The shop also carries a variety of gift items, including wine openers, retro toys and playing cards, as well as "Beast Boxes," which are meant to drive an entire evening or outing: they may contain a bottle of wine, a wine key, cups, chocolate or other useful items. Eventually, Vinovore will offer cheese and charcuterie, and will later open a hidden bookshop called Mr. Readmore. Here, Den Haan will pair wine with novels, matching a wine to a story.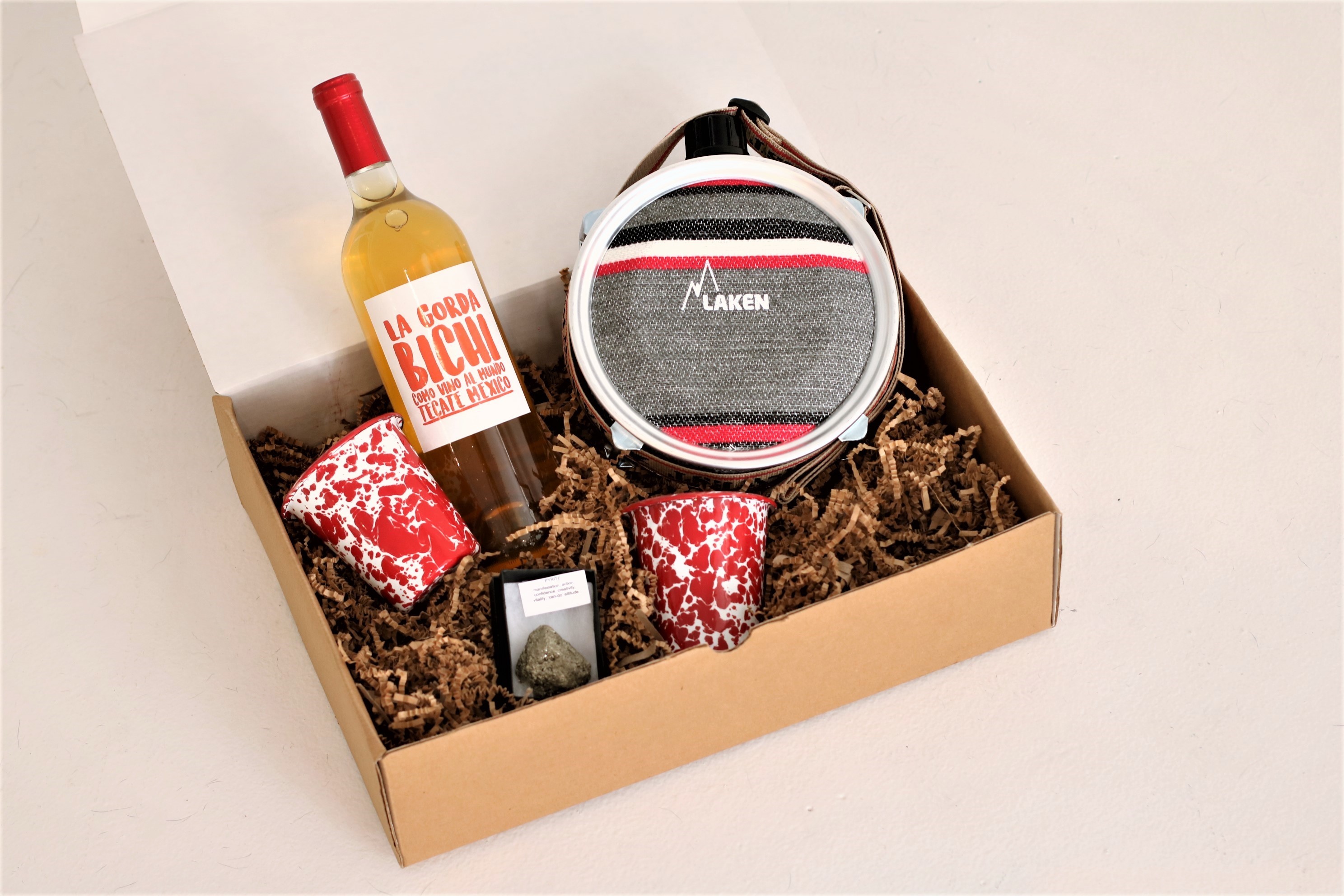 Den Haan says that while it's not an absolute, she finds that women winemakers tend to make wines that are "more elegant, restrained, subtle, softer."
Price points will range from $8 to $10 per bottle at the low end, all the way up to a couple hundred for a bottle of something really special, though Most will be priced between $15 and $25. And though the shop will focus on wine made my women, Vinovore will of course be accessible to all, regardless of gender identity. Anyone is welcome to join the shop's membership club, Wolf Pack, for wine subscriptions and invitations to special events.
Vinovore is located at 616 N Hoover St, and officially opens on Friday, Sept 22.
Want more? Sign up here to stay in the know.