Be prepared for beach-goers in Venice to be a little more scantily clad than usual this Sunday when Go Topless Day returns to the neighborhood. The annual protest is tied to Women's Equality Day, which falls on August 26, and questions the seemingly arbitrary double-standards applied to female versus male nipples.
The neighborhood of Venice voted a year ago to make going topless legal for all but the city of Los Angeles' prohibition on exposing female anatomy overrides that local decision. That means most marchers will still be required to cover their nipples—which many do in creative and colorful ways.
Go Topless Day was founded back in 2005 in response to a New York City arrest of a woman for being topless in public. Shirtlessness is a right for anyone in New York and the case resulted in the city paying out a settlement to the activist for her wrongful arrest, as LAist reports. From there, other gender quality and #FreeTheNipple campaigners have hopped on the bandwagon to grow the event.
While the activists and marchers participating in Go Topless Day clearly take their political message seriously, the event will be an upbeat one. In 2015, it involved burlesque dancers, stilt walkers, elaborate costumes and other circus-like amusements to bring fun attention and address inequity.
Watch a video below captured at last year's Go Topless Day event.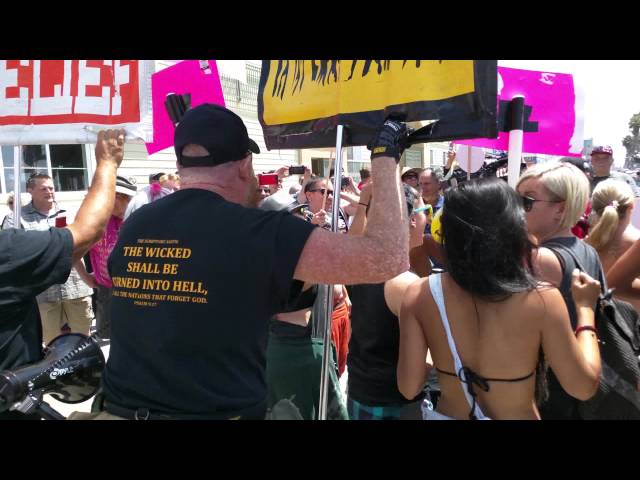 Go Topless Day demonstrators will meet at 198 Ocean Front Walk in Venice for a march from 1pm to 4pm.