While the Broad commands crowds and headlines on Bunker Hill, international art gallery Hauser & Wirth has staked its claim on the heart of the Downtown Arts District.
Hauser Wirth & Schimmel opens to the public on Sunday, March 13, with Revolution in the Making: Abstract Sculpture by Women, 1947-2016. The inaugural exhibition includes post-war and contemporary works from the likes of Ruth Asawa, Lee Bontecou, Eva Hesse, Yayoi Kusama, Hannah Wilke and more.
The venue, which has taken over a late 19th century flour mill, artfully avoids referring to itself as either a gallery or a museum. It has all the hallmarks of a major institution: a bookstore, restaurant and multi-part campus with 23,700 square feet of exhibition space that focuses on displaying museum-caliber pieces more than selling artwork. In fact, much of the inaugural exhibition draws from outside of the Hauser & Wirth roster with works on loan from nearly 60 major museums, estates and private collections.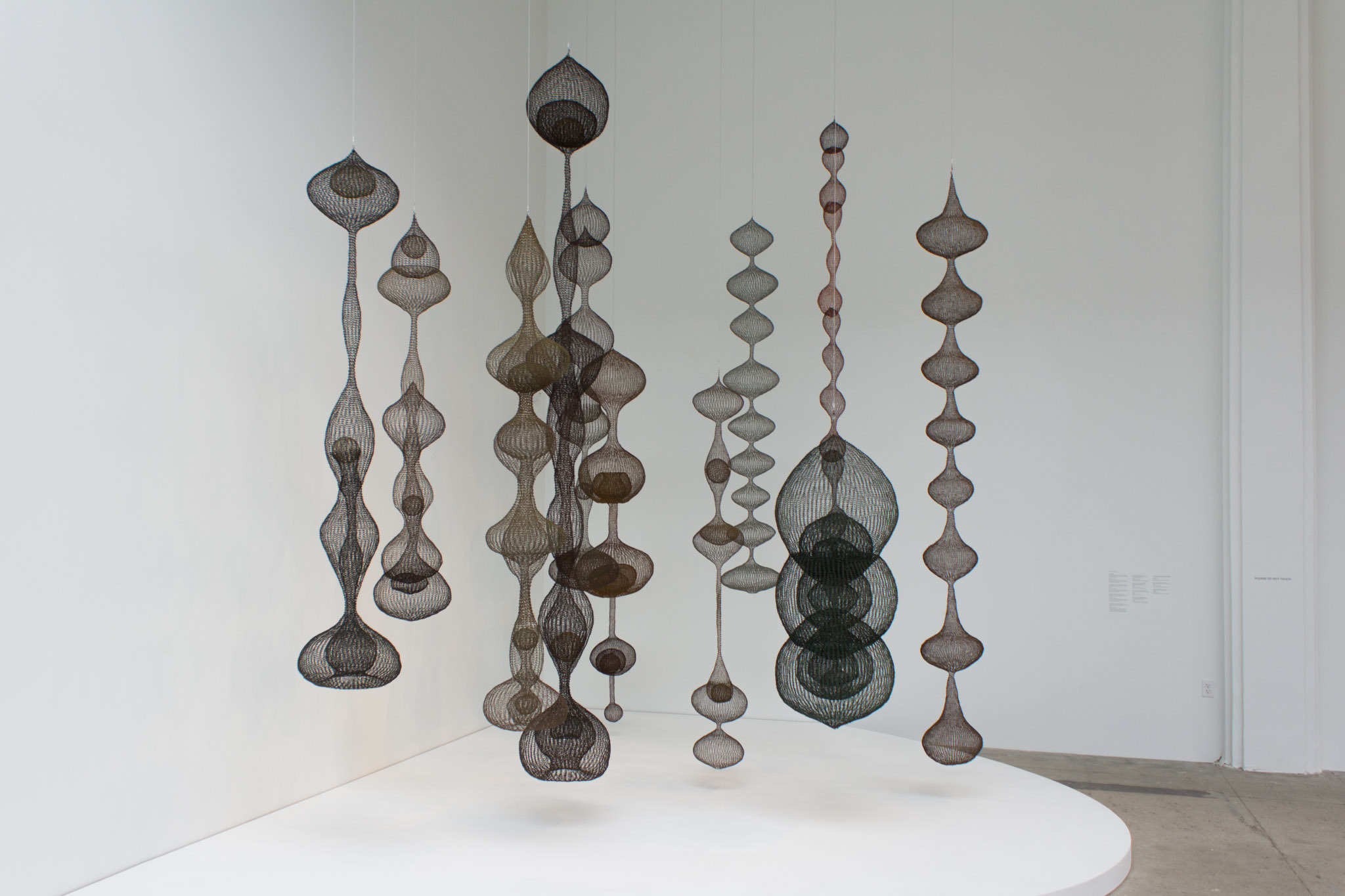 Untitled installation, Ruth Asawa
Untitled, Lee Bontecou
But Hauser & Wirth is ultimately in the business of running an international art empire; they maintain their own publishing arm and represent about 60 artists and estates with galleries in five cities. We don't mean that pejoratively, though; instead it allows the complex to free up a warehouse-sized space to up-and-coming artists.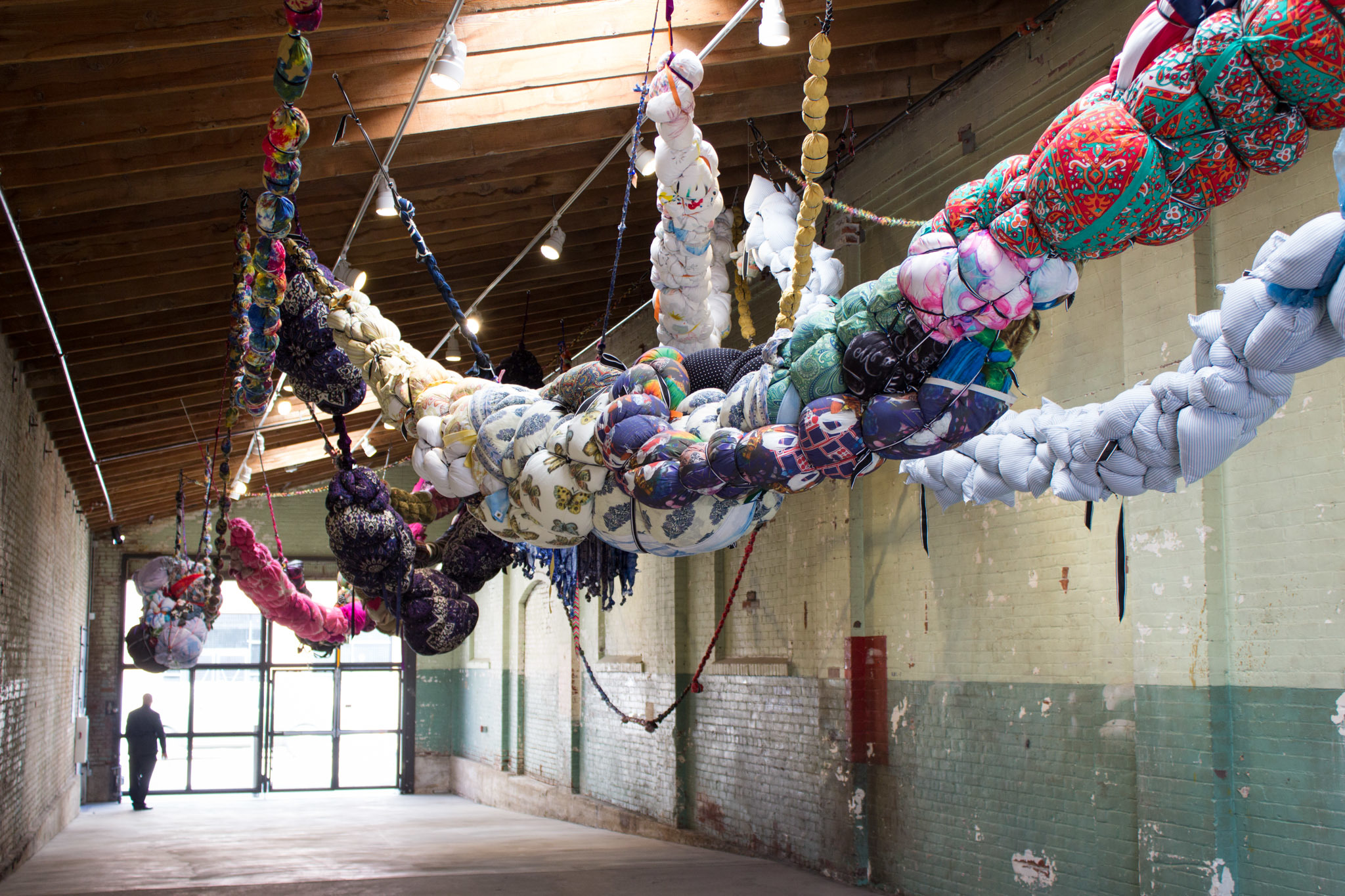 Forgiving Strands, Shinique Smith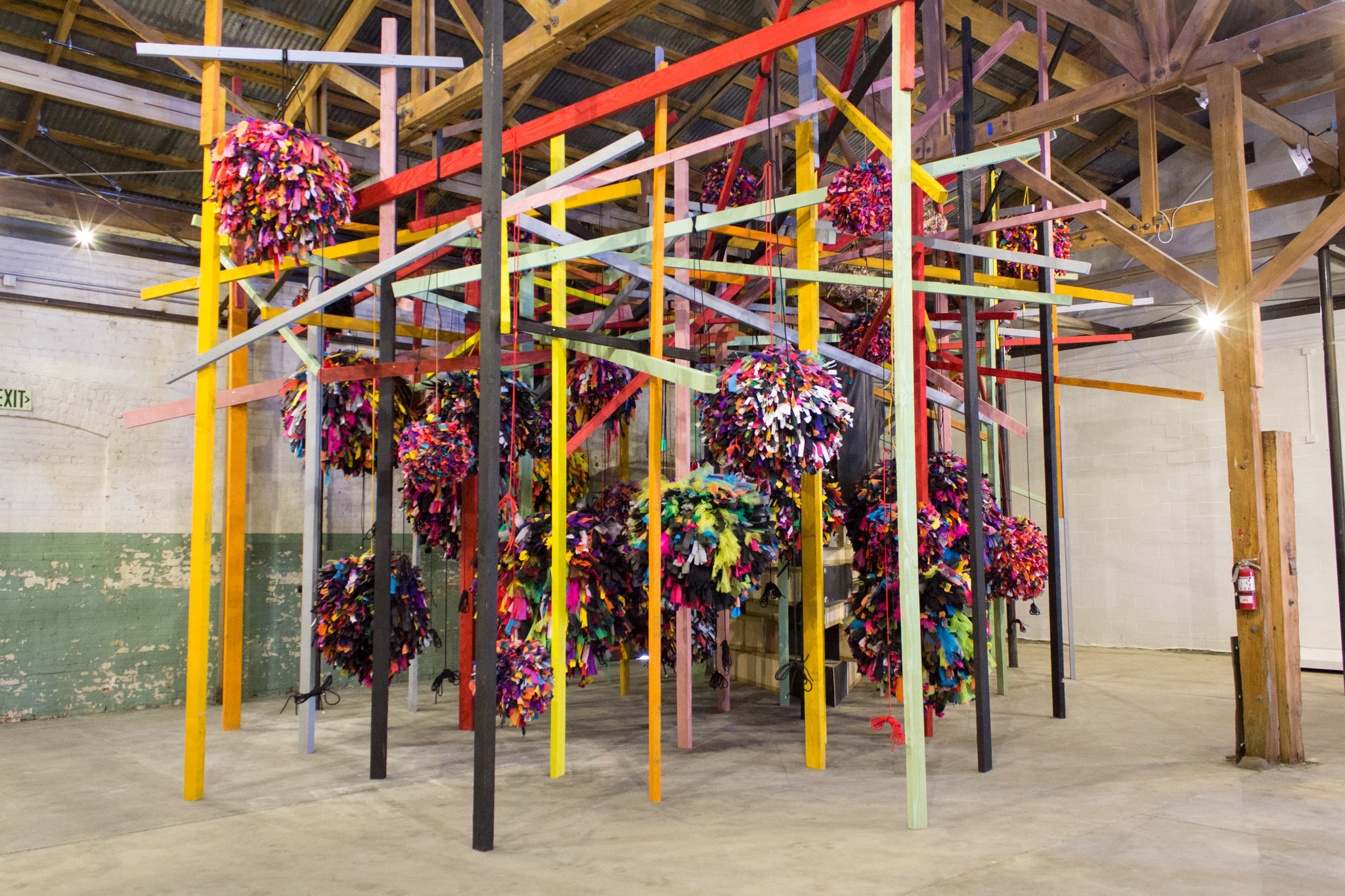 untitled: GIG, Phyllida Barlow
No matter what you label it, it's clear that Hauser Wirth & Schimmel is setting its sights on being a go-to Arts District hangout. In keeping with the character of the neighborhood, graffiti in the public garden (opening in the fall) from Else Oner has been preserved, while an existing mural from Kim West has been extended.
No Way Home, Kim West
The four large gallery spaces as well as a book lab and education loft will host public programming and curator-led walkthroughs. The front of the complex features Artbook, a contemporary art bookstore known for its locations at MoMA PS1 and the Walker Art Center. Manuela, chef Wes Whitsell's elevated take on Texas-inspired soul food, will open inside of the central courtyard this summer. Whitsell, previously of Gjelina, is checking all of the trendy boxes—fare that's pickled, fermented and smoked—with a menu that'll draw from the gallery's on-site garden.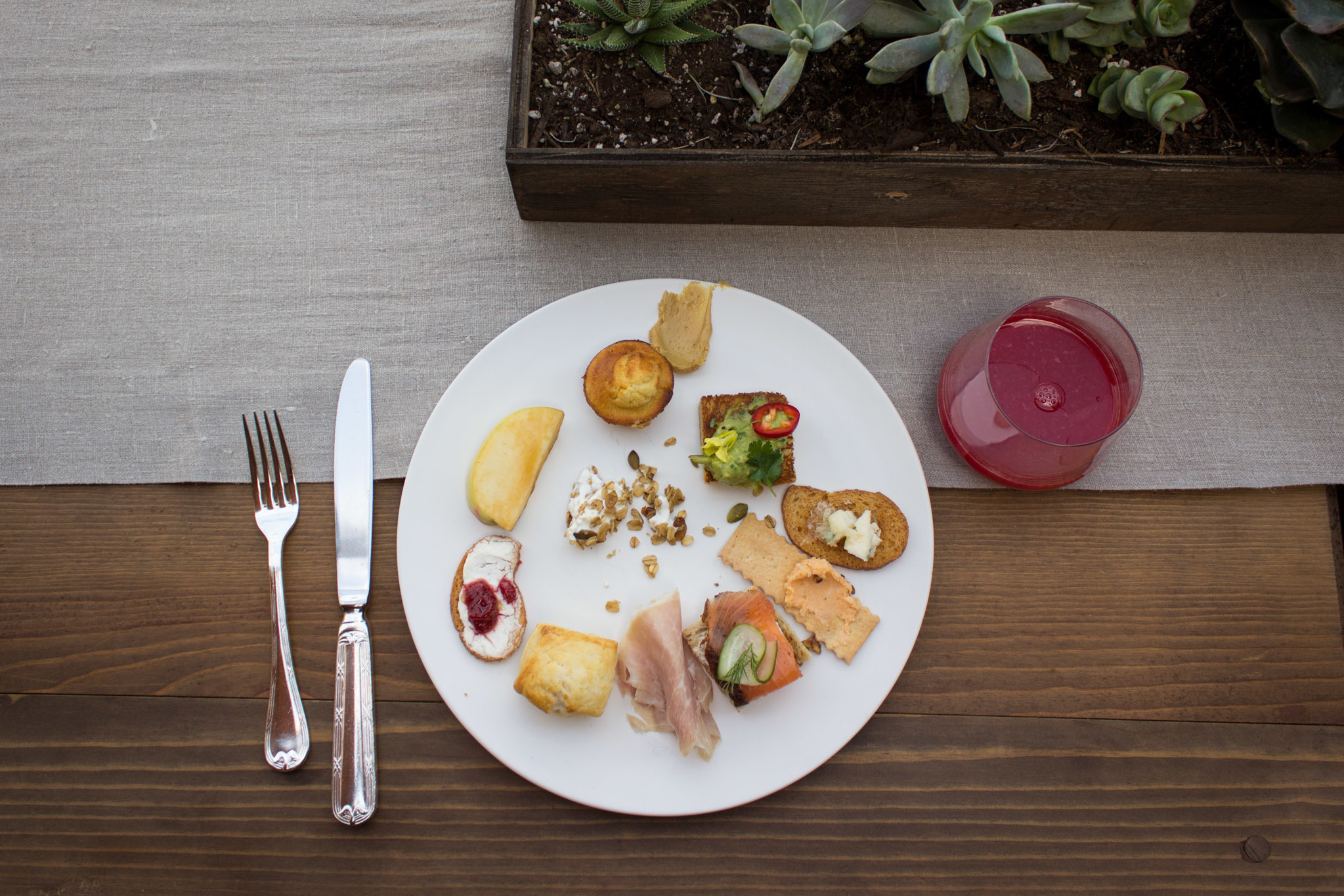 Even those delicious little biscuits, though, can't distract us from just how significant of a shift Hauser Wirth & Schimmel is for the Arts District. The area has shed its under-the-radar status for a few years now, but it's hard not to see the arrival of a multimillion-dollar international art gallery as representative of what the neighborhood has grown into. That the gallery's partner Paul Schimmel, who served as MOCA's chief curator for over two decades, now has an institution that sits only blocks away from the Geffen has much to say about where the momentum—and the money—in Downtown's revitalization lies. Forget the impending SoHo House and ROW DTLA, peak Arts District has arrived.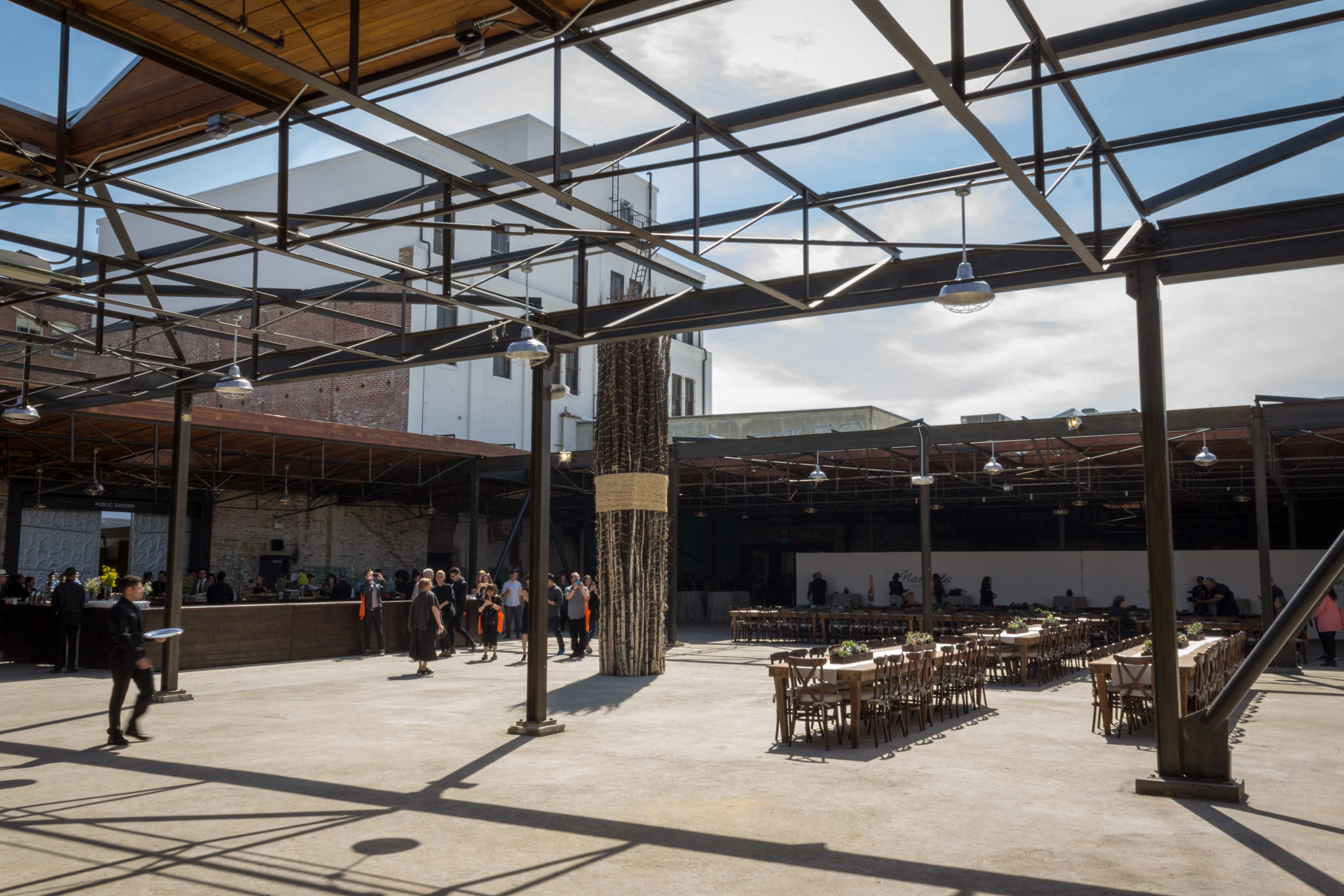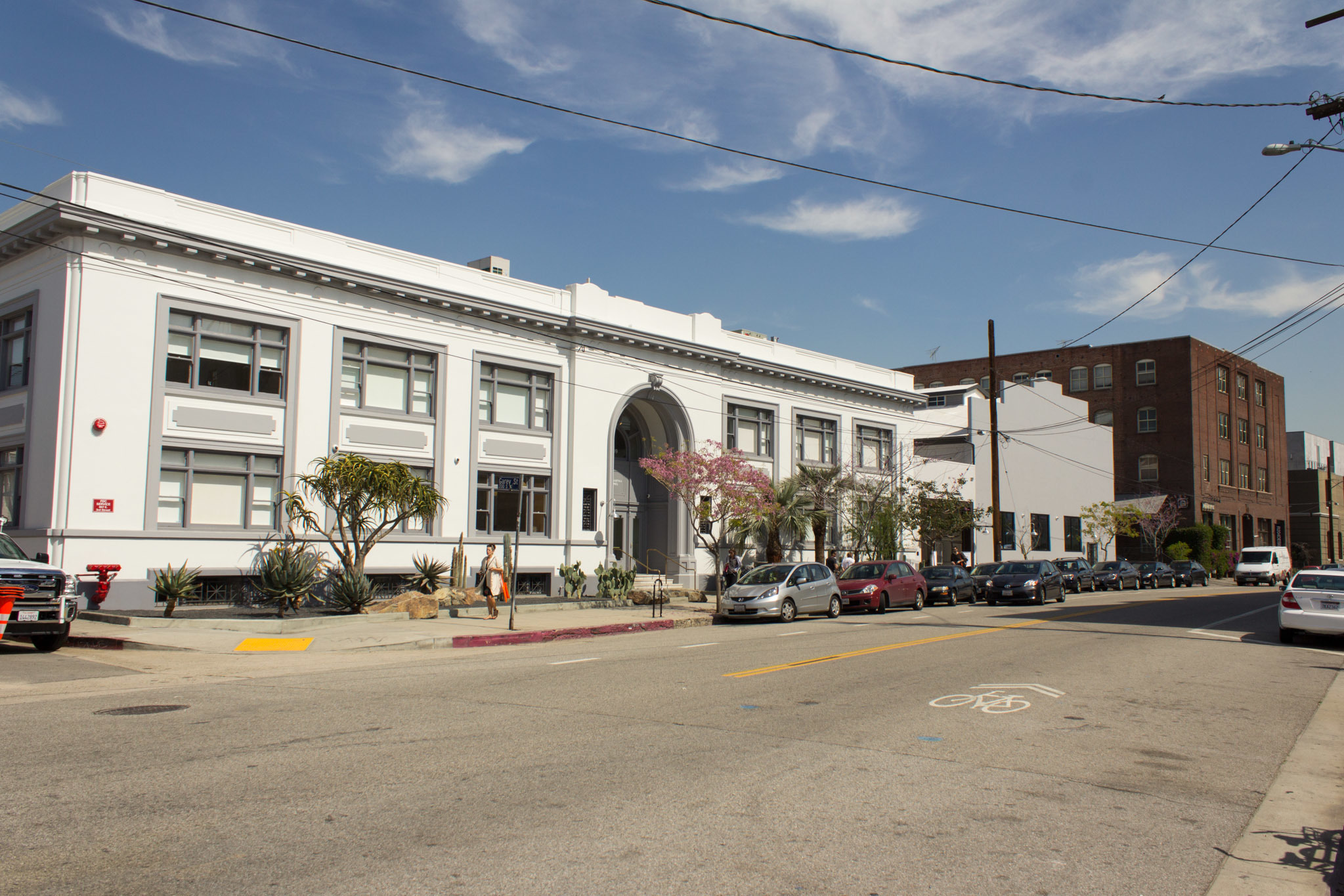 All photographs by Michael Juliano.
---
Recommended feature