Pennywise the Dancing Clown, the face that terrorized millions of too-young TV watchers in 1990, will float back into pop culture relevance again when a remake of Stephen King's It hits theaters September 8. In honor of the film, a free horror attraction has popped up in Hollywood that promises to reignite coulrophobia in anyone who dares to cross its threshold. It's called "The It Experience: Neibolt House Hollywood," and it opens on August 14 at 1pm.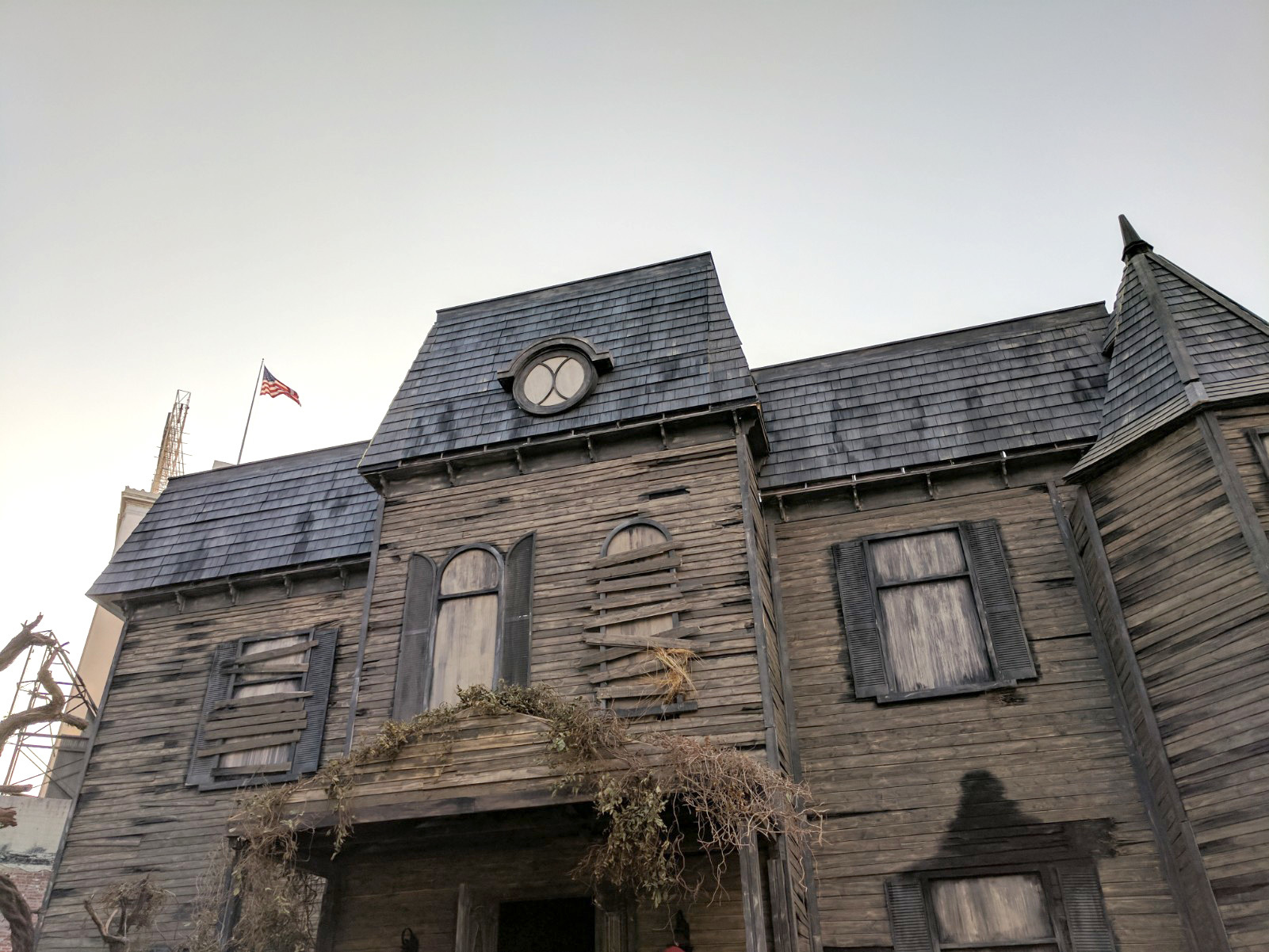 There's an entire generation of people who watched It as little kids and then were afraid to use the shower for three months. The four-hour miniseries starred Tim Curry as Pennywise, a vicious, kid-eating spider creature from another dimension that took the form of a clown, lurked in the sewers and ate children. I watched this film from behind the family couch as a very small child. Since Pennywise/It could come out of any drain, the toilet, shower and sinks in my home were all suspect.
An early scene in the original series depicts the murder of Georgie, who, in his bright, yellow rain slicker chases a paper boat to a storm drain where he encounters Pennywise. The clown offers Georgie a helium balloon and his boat, promising Georgie that if he enters the sewers, he—like the balloon—will float. "We all float down here," Pennywise barks. Then, Pennywise's grin morphs into sharp fangs, and his eyes gleam a terrible, sickly yellow. That's the last we see of poor Georgie—except in my nightmares, where this scene lives forever.
If you go to "The It Experience," you'll find many Georgies, milling about a dilapidated old house that's suddenly appeared at the corner of Hollywood and Vine, their faces obfuscated by their raincoats, carrying bobbing, red balloons. The magnificent facade of the house is a horror trope made incarnate: this is the house children dare each other to ding-dong-ditch on Halloween night.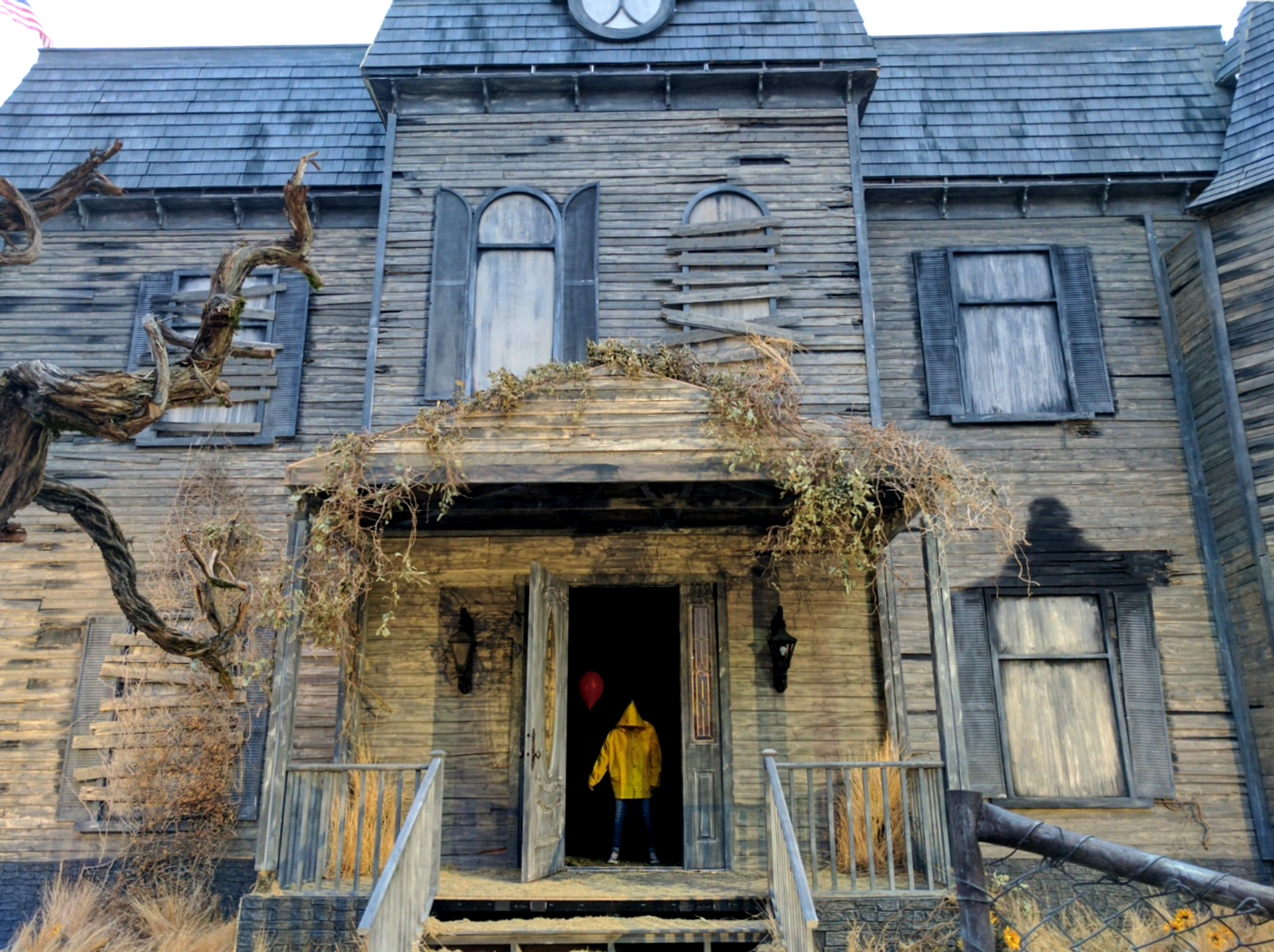 One of the Georgies will guide you through the front door, beyond which lies 5,000 square-feet of terror. Guests enter in groups of seven—their own, personal Losers Club—and wind through several eerie scenes.
As far as haunts go, this one is a pretty standard dark maze, akin to what one might experience at Universal's Halloween Horror Nights or Knott's Berry Farm. (Of note for King fans: The Shining will get the haunted house treatment when Universal's annual Halloween event opens late September 15.) The frights come predominantly in the form of startling jump scares, with a general uneasiness that permeates throughout. There are animatronics, projections and live actors, though—unlike some of L.A.'s more extreme haunts—the actors won't touch you. Without giving too much away, guests will witness several eerie vignettes before descending deep into the sewers where It is known to dwell.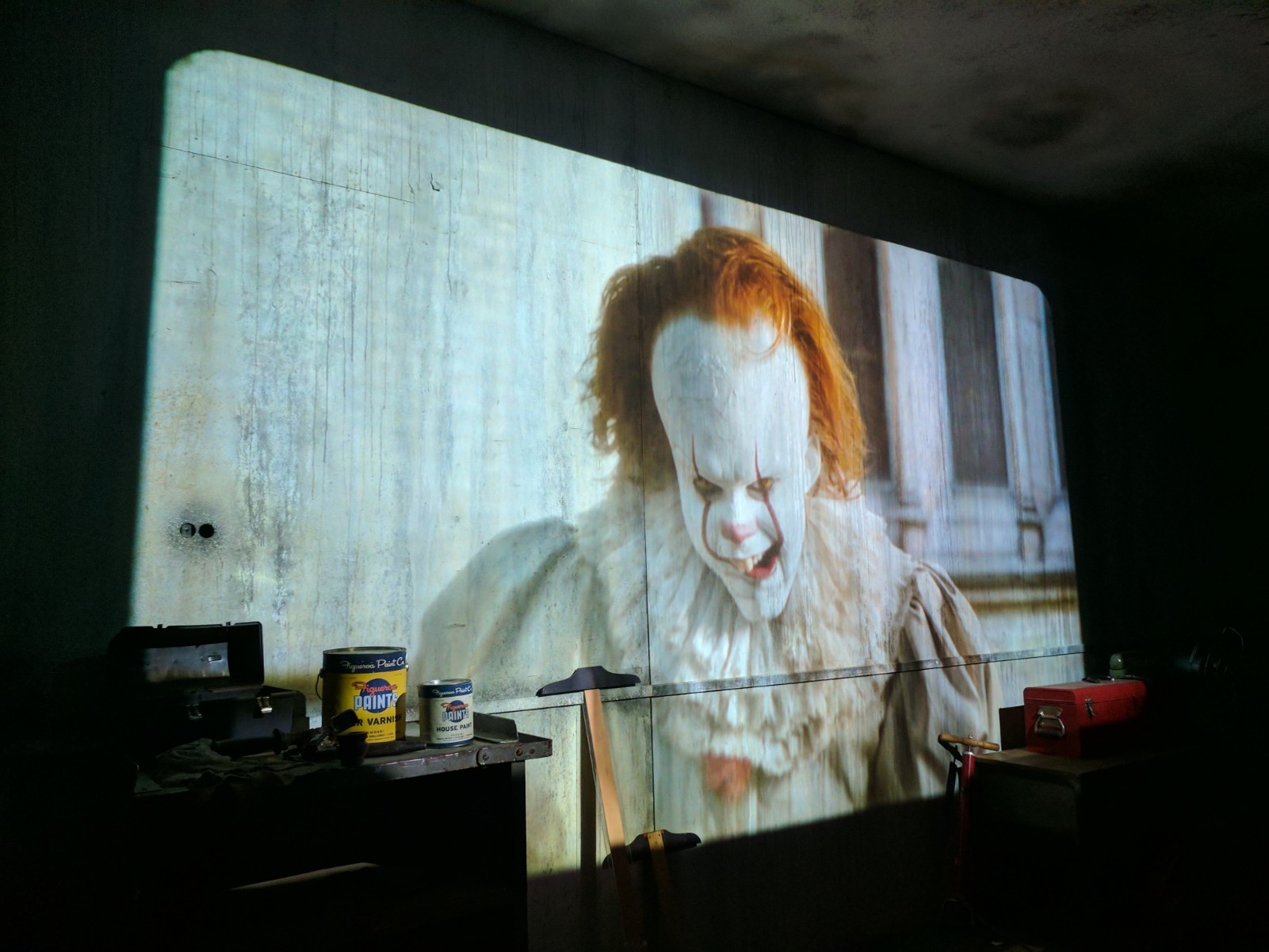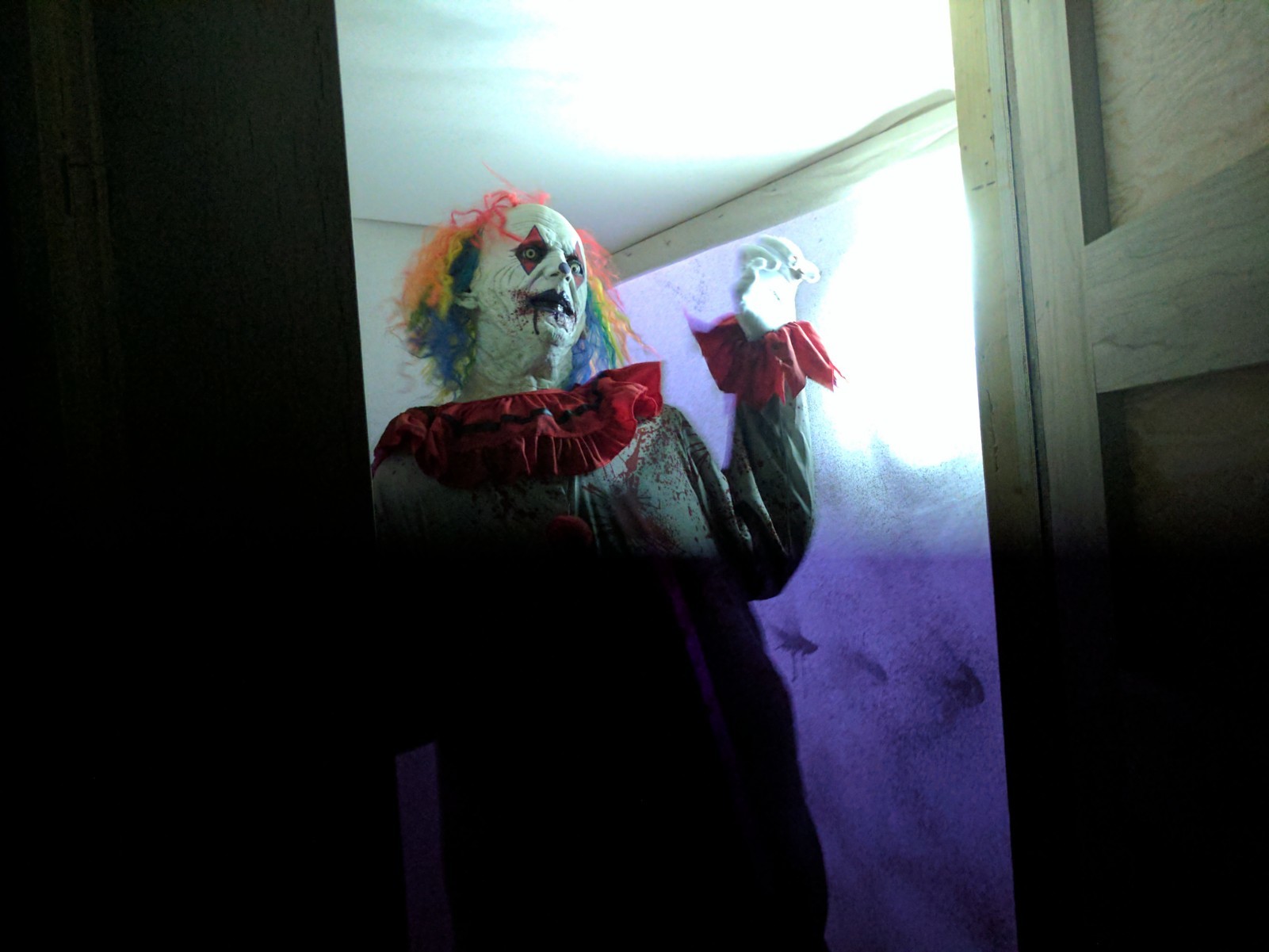 There are several fun Easter eggs: an old Fangoria magazine on a table in the Denbrough garage, a map of the Derry sewer systems, posters of Derry children who've recently gone missing. The experience is estimated to last about 20 minutes, but it seems to move pretty quickly—good news for those on the waitlist.
It's a fun, little pre-October fright with great production, some clever jump scares and a reminder that, nearly three decades later, clowns can still scare the bejeezus out of us.
"The It Experience: Neibolt House Hollywood" is located at the corner of Hollywood and Vine. It runs August 14 through September 10, from 1pm to 11pm daily (11am through 11pm as of August 21), and is free to enter. Reservations are currently totally booked, but there is a daily walk-up line and you can sign up for the waitlist online.
Want more? Sign up here to stay in the know.