If you just so happen to be in the market for cereal milkshakes, cotton candy burritos and liquor-infused ice cream, you'll find them all at Milk Tavern Dessert Lounge, a new Koreatown bar that's being billed as a "playground for adults."
Formerly occupied by Horse's Mouth—and Iota, before that—Milk Tavern's space is now home to a playful mashup of cereal, sweets and booze, with a side of games.
On the one hand, Milk Tavern's a cereal bar offering more than 18 varieties of cereal, including Froot Loops, Fruity Pebbles, Apple Jacks and Corn Flakes; you can have cereal with milk, blend it into milkshakes, or use it to top ice cream. The soft serve is also cereal-flavored, though the menu changes seasonally (for now, it's Cap'n Crunch or Cocoa Puffs). There are also several booze-infused ice creams, including a creamy Kahlúa-and-coffee flavor and a tequila-lime sorbet. From there, things get crazy: feel like topping your ice cream cone with 24K gold foil or a slice of Fruity Pebbles tiramisu cake? Sure, they'll do that. Want to wrap ice cream and toppings up—including cereal, fruits and candies—in cotton candy and eat it like burrito? They can do that, too.
On the other hand, it's a bar. Their beer list, sporting more than a dozen drafts, was also curated with dessert in mind: chocolatey stouts, fruit ales and ciders, creamy porters, and a peach lambic, to name a few. Tip: they're perfect for making beer floats, and popular combinations include Jameson ice cream in Devil's Canyon Full Boar Scotch Ale, and Guinness ice cream dropped into Transplants Brewing Company's Filbert, a brown ale with hints of chocolate and caramel. For the wine fans, there's also frosé and champagne. (Another tip: champagne floats work well with the sorbets.)
We've all got ALMG Hospitality Group to thank for the new dessert bar; they're also behind Yup Dduk LA on 6th—where you can get some of the spiciest Korean street food around—as well as AL Party, a venue-rotating club night geared toward Korean-Americans. Founder Alex DW Sohn says a lot of Koreatown establishments are very similar, serving Korean barbecue or bar menus with uninspired, identical items from one place to the next. He sees Milk Tavern a fun, unique stop for people bouncing around nearby nightlife options like the Wiltern or Mama Lion.
Coming in at more than 3,000 square feet, the space offers classic video games, ping-pong and corn-hole. Guests can swing by for a drink or dessert (or an amalgamation of the two), all while socializing and playing some games. Milk Tavern's team also plans to host various events, which may include movies nights, video game tournaments and more. Take a peek inside, below: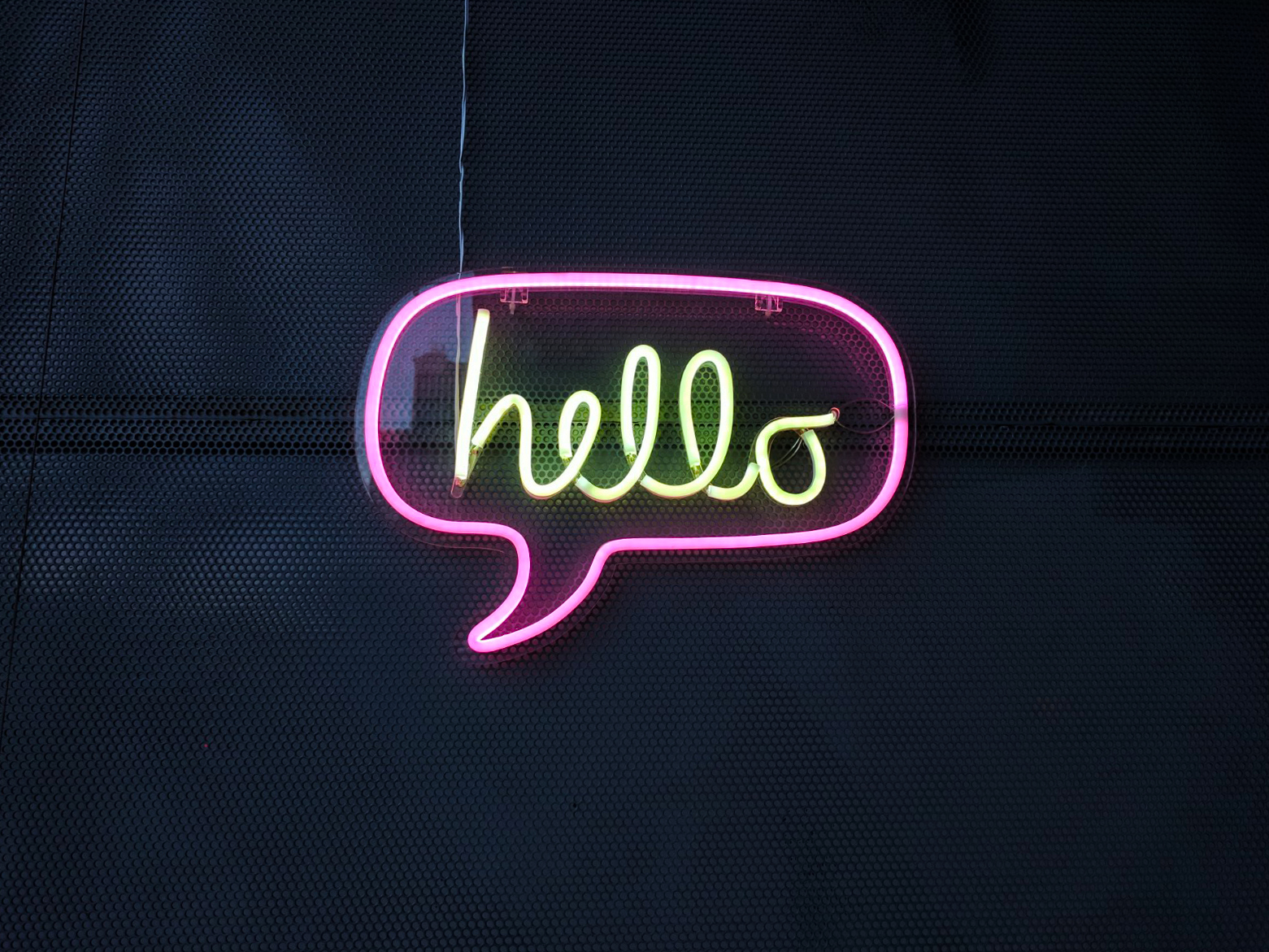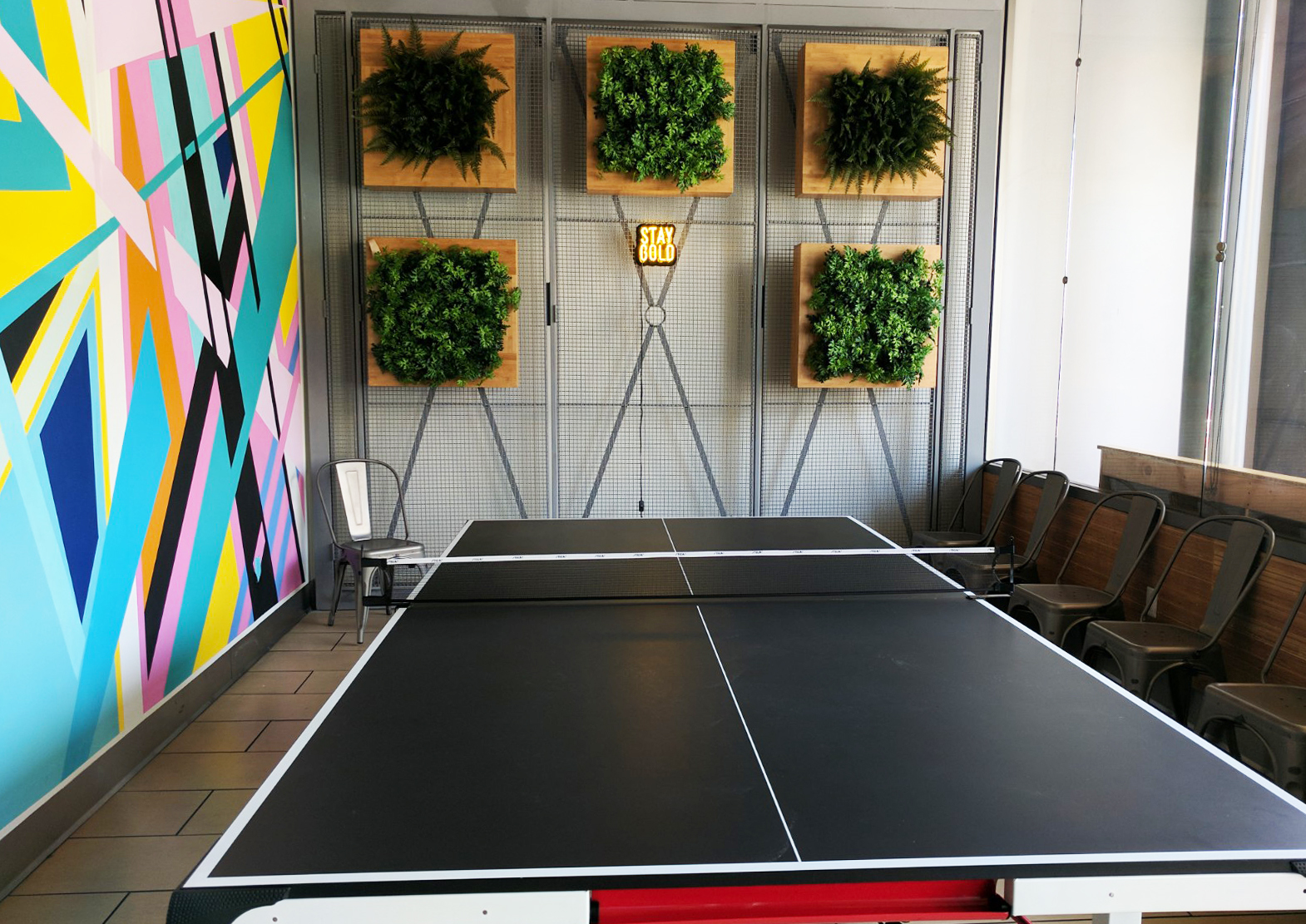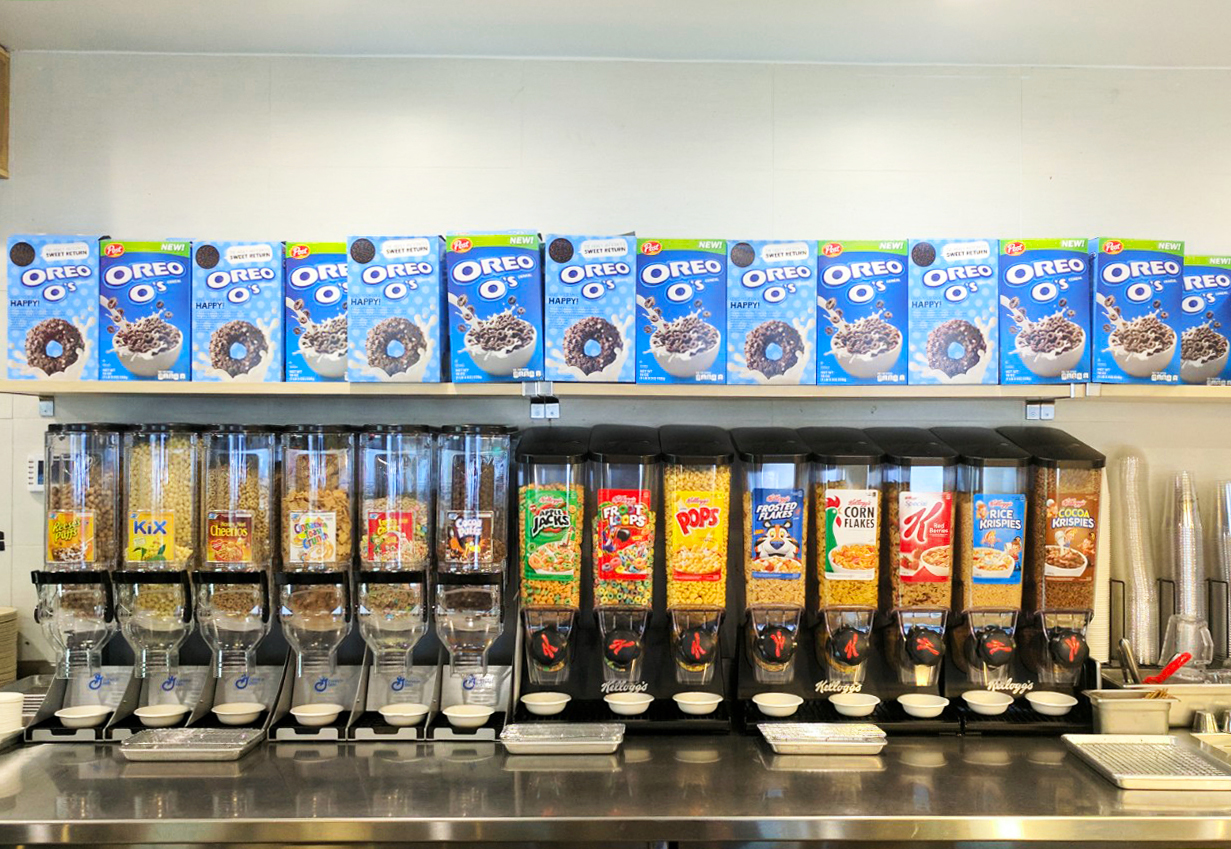 Milk Tavern is located at 528 S. Western Ave., open daily from 2 p.m. to 2 a.m.