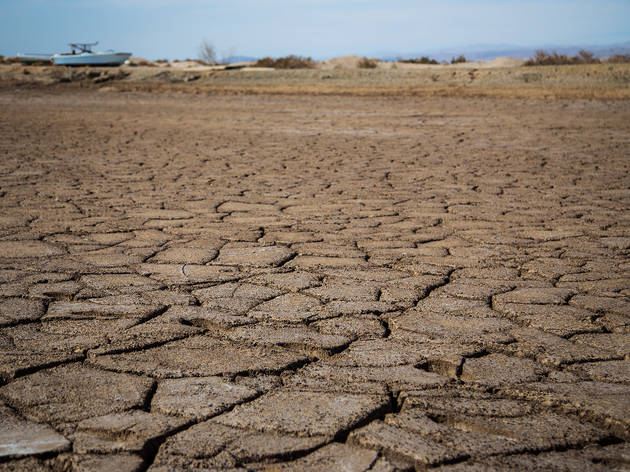 New $383 million plan might just save the Salton Sea
Posted: Friday March 24 2017, 11:28am
The Salton Sea (actually a lake) is a bit like a post-apocalyptic town, and its future has been bleak. As the flow of water to the lake has decreased over the years, the salt levels have risen, which has made it an increasingly insufficient environment for fish and wildlife. Increased salinity, plus pollution from runoff, has turned the lake into a smelly, mostly-lifeless place. Compounding that issue, the salt in the water has also made the lake dry quicker, which leaves more dirt exposed. When the winds pick up, dirt gets in the air, causing even more pollution problems.
But now, finally, there's a plan to help combat these issues—though time is of the essence. According to the Desert Sun, the Natural Resources Agency has released a $383 million cleanup plan for the lake which would include building ponds and wetlands, creating a habitat for birds and other wildlife as the lake continues to dry. While this plan won't necessarily fix the problems long-term, it will by officials enough time to come up with a long-term solution.
Of course, this is just a suggested plan and has yet to be approved, but it's reasonable to think we will find out relatively soon if the state decides to move forward. At the end of the year, a water transfer deal will take place, decreasing the water flow to the Salton Sea even more and speeding up the lake's decline.
Though the developed area around the Salton Sea has become a tiny fraction of what it once was, there are still some holdouts in the area who are probably thrilled at this news. For a look at what it's been like for one business in the area, check out our photo essay on the Ski Inn.
What do you think of this $383 million plan? Is it enough? Let us know in the comments section below.
Want more? Sign up here to stay in the know.
Share the story