Stellar alfresco dining series Outstanding in the Field sadly comes to L.A. but twice a year. Fortunately for its fans—ahem, basically all of us who love a stylish outdoor dinner—the elaborate event is back in L.A. this week after stints in Brooklyn, Quebec, Cape Cod, Portland, Austin and France's Burgundy, among other picturesque cities full of like-minded diners. What's more, this return to L.A. is bringing some serious heavy-hitters: the series' first-ever vegan dinner, as well as a benefit dinner for Mexico City earthquake victims.
The concept is simple: dedicate roughly five hours of your afternoon and evening to a meticulously planned dinner that often begins and continues with wine (so much wine), while you enjoy a coursed meal from some of the city's top chefs, all while taking in the beauty of a farm, a flower field, a greenhouse, the ocean, a garden—wherever your particular meal may be.
Outstanding in the Field—now nearly 1,000 events strong—starts its annual tour in California before traveling across the country and often internationally, then finds itself back in the Golden State in late October. For founder and Californian Jim Denevan, it's always a return home to one of the world's best culinary destinations.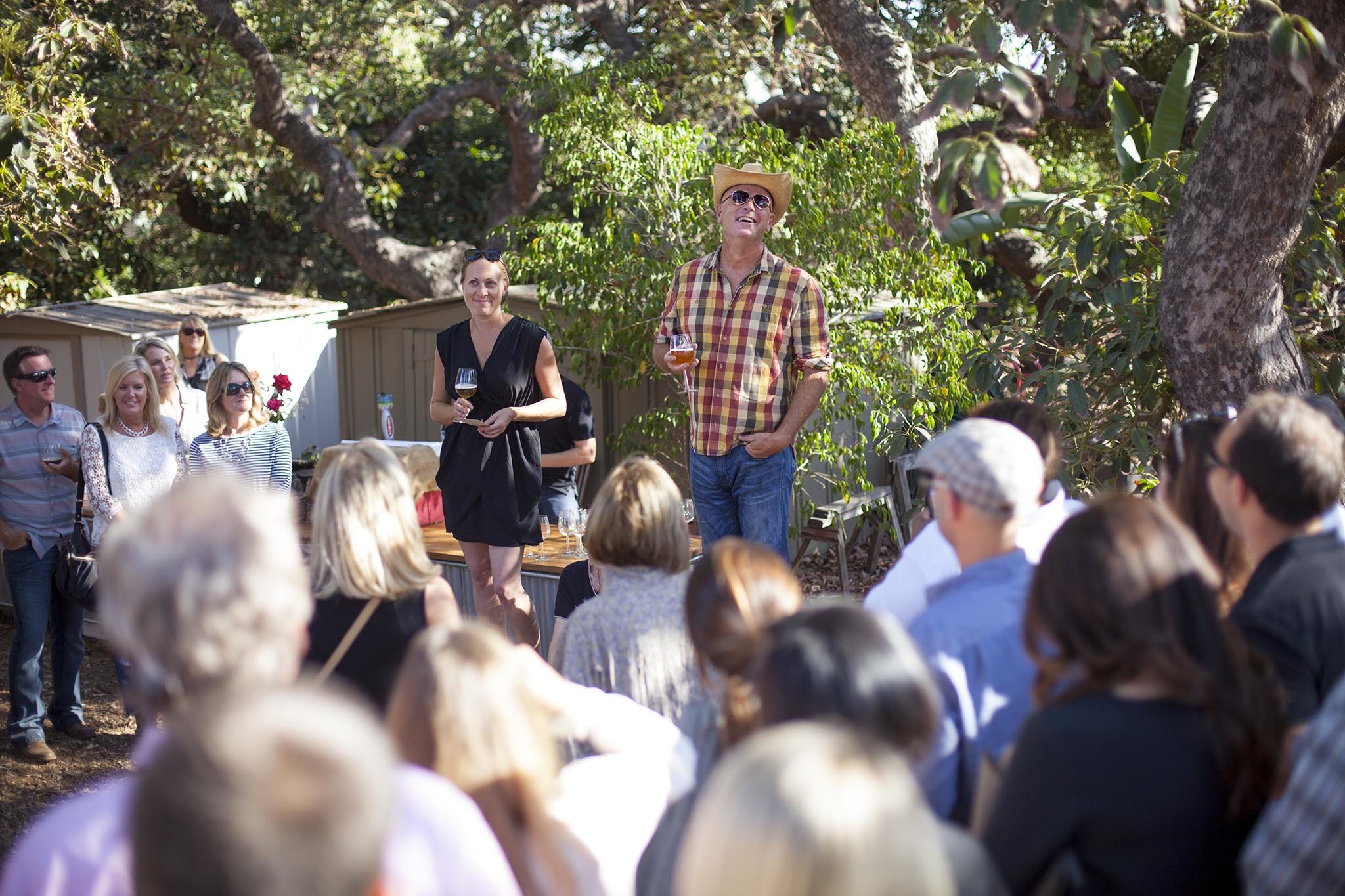 Photograph: Jakob N. Layman
"'In season' here means 'all year round,' and it does change from year to year, but there's always something really great, and the energy here in the chef community is really great," says Denevan. "There's a lot of really powerful creativity right now; there's way more inspiration and creativity around ingredients and food, and people look to the L.A. area for that."
A few of the series' L.A. events are already sold out, but this Wednesday, October 25, take a seat in the Wattles Farm community gardens for Outstanding in the Field's first vegan dinner, with dishes such as a green risotto with preserved spring onion, charred scallion and herb pesto, popped sorghum, roasted Brussels sprouts, and cauliflower; winter-squash ravioli with sautéed kale; and potatoes with harissa, smoked dates and preserved-lemon yogurt. Then next Monday, October 30, at Ocean View Farms in Santa Monica, sit down to a meal by chefs from Northern and Southern California and Mexico—100 percent of the proceeds benefit disaster-relief efforts in Mexico City. (Hello, sign us up.)
Next year, look for an event on Catalina Island, and for those who love to travel, a dinner in Big Sur and one in an olive grove in Temecula. For now, find the current schedule here.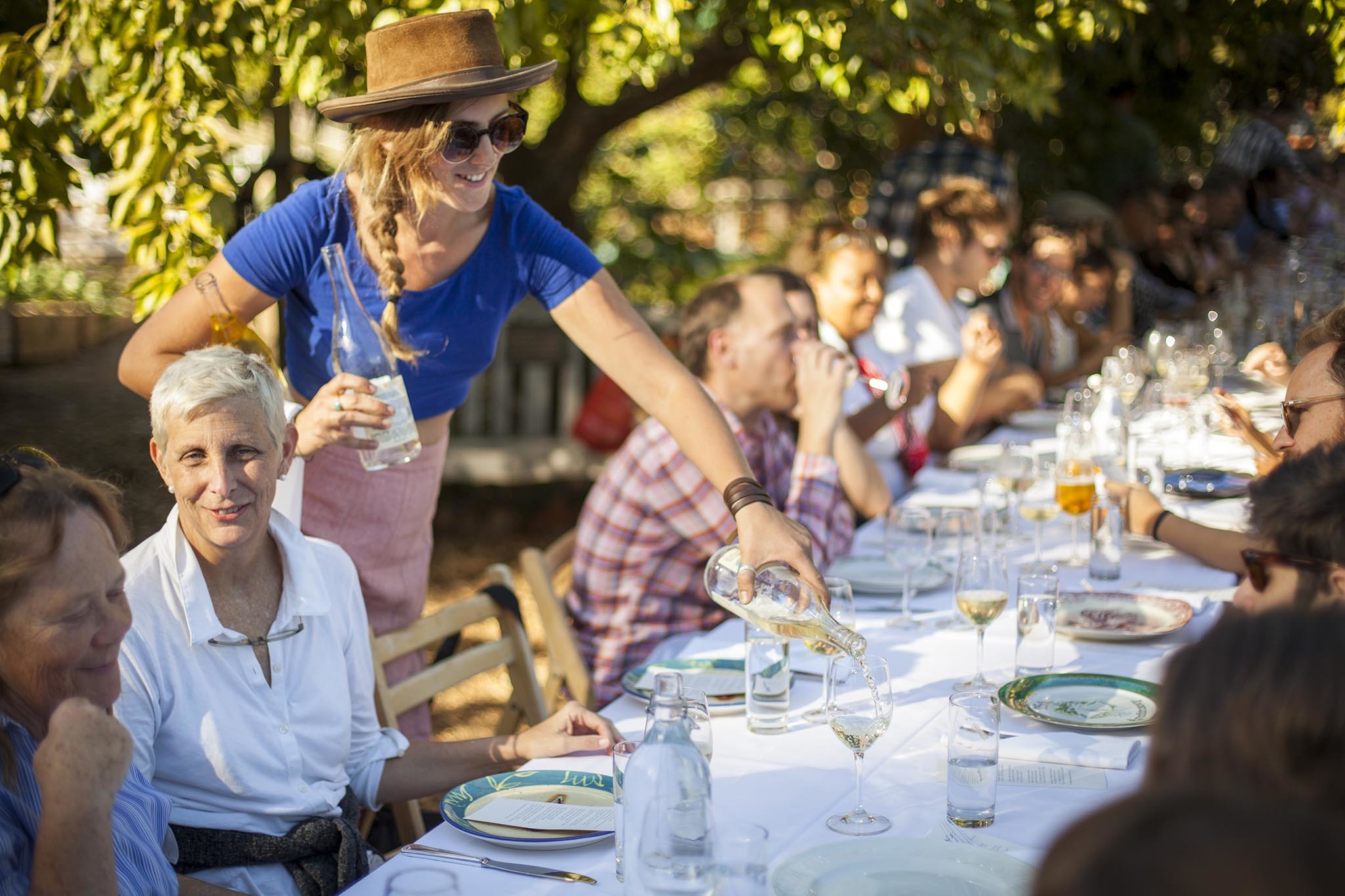 Photograph: Jakob N. Layman