The myth of Black Mountain College almost sounds too utopian to be true: Following the rise of Nazism, influential European artists flee to a hillside retreat near Asheville, North Carolina, to teach at what would become a cutting-edge incubator for American postwar art. And almost as quickly as it started, it was gone.
Leap Before You Look: Black Mountain College 1933-1957 manages to cut through that lore while still respecting that the unbelievable story and circumstances of the short-lived college are part of what makes it so captivating. With more than 250 objects from the interdisciplinary school, the Hammer Museum's landmark exhibition feels alive with the same buzz of unbridled creativity that attracted the likes of artist Robert Rauschenberg, composer John Cage, dancer Merce Cunningham and architect Buckminster Fuller to the institution.
Photograph: Michael Juliano
Here's the short story: Laid-off professor John Rice decides to start a progressive liberal arts college but he doesn't know the first thing about art. He ultimately ends up enlisting former Bauhaus professor Josef Albers to lead the visual arts program, and soon after a small Christian boys camp in the hills of North Carolina becomes a hub for the American avant garde.
The resulting retrospective, first organized by the Institute of Contemporary Art, Boston, focuses on how the school's creative output was tied to its philosophies, ones that put an emphasis on form and guided its artists into becoming free-thinking citizens. It was an art college tasked with the pressure to make the world anew after WWII, but at the same time one with a student body inclined toward dancing, musical recitals and outlandish costume parties.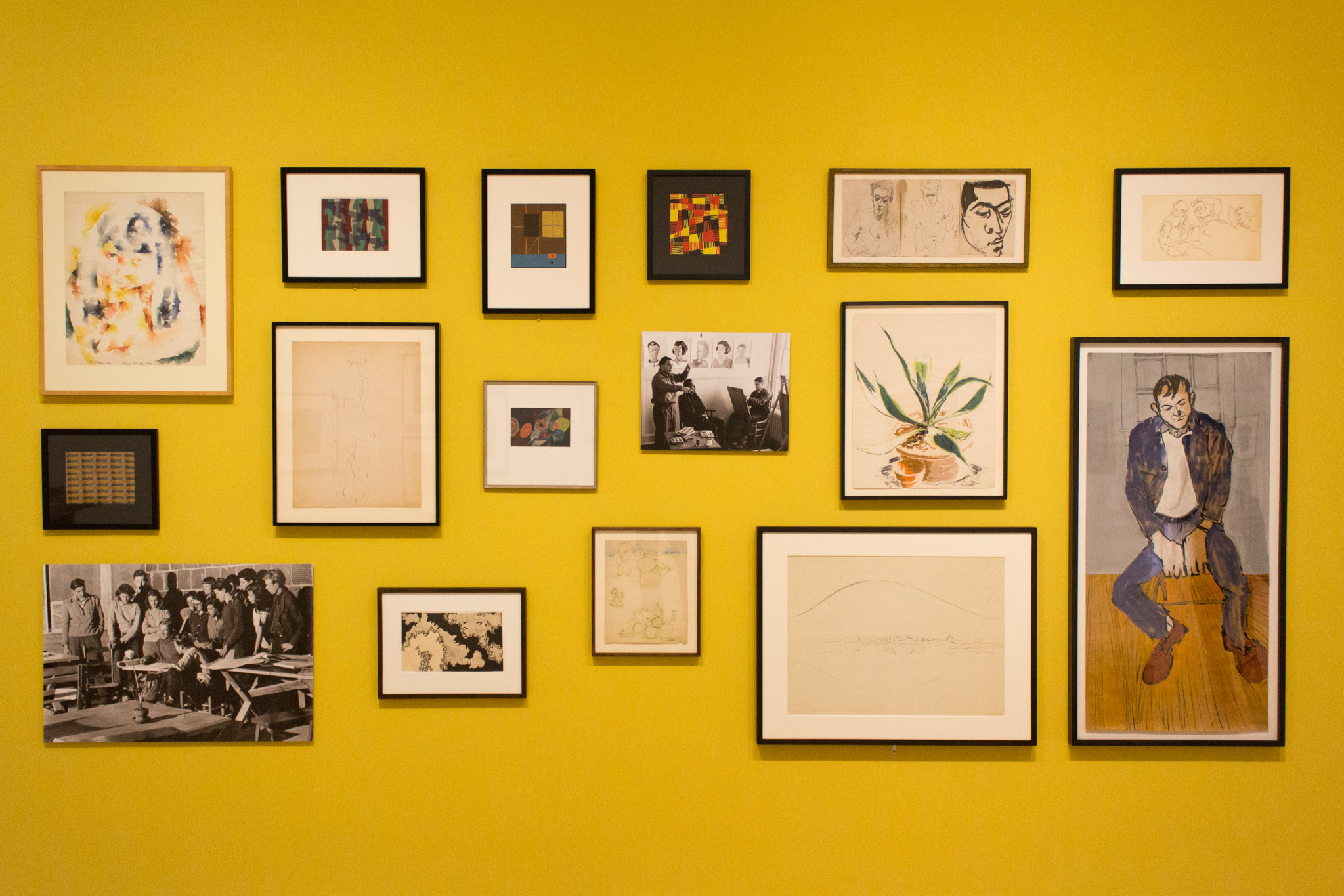 Photograph: Michael Juliano
Through photographs, paintings and pamphlets, we meet a school where the students and faculty had something to learn from each other—where Anni Albers introduced weaving as a serious endeavor, Merce Cunningham recruited his first dance company and Buckminster Fuller failed and then succeeded to erect a geodesic dome with the help of his students.
Photograph: Michael Juliano
The gallery spaces are broadly broken up by the school's different disciplines and major figures. Only the space dedicated to Modernism—with paintings from Robert Rauschenberg, Willem de Kooning, Franz Kline and Robert Motherwell—resembles a typical museum collection of masterpieces. The rest appears almost like classrooms, as the school's wooden furniture and the museum's wall panels forgo overly technical talk for an emphasis on creativity and teaching. It's a study of craft, a showcase of how the fledgling and flourishing artists at this singular experiment collaborated with and learned from each other.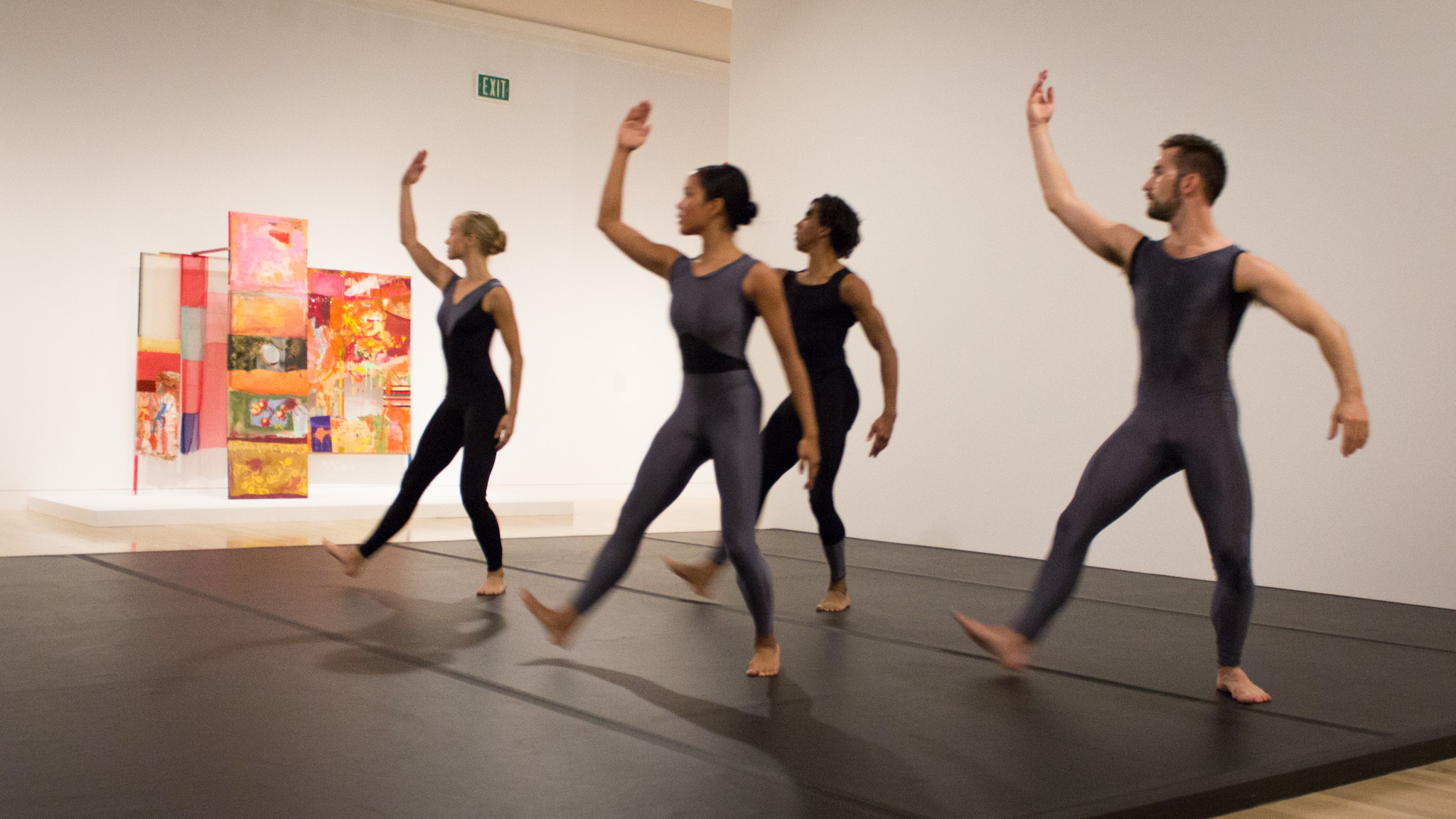 Photograph: Michael Juliano
Leap Before You Look: Black Mountain College 1933-1957 runs from February 21 through Sunday May 15 at the Hammer Museum. Look out for more than a dozen tie-in screenings, lectures and walk-throughs during the exhibition's run, as well as select in-gallery performances.
Recommended feature
Comments