Bundle up in your Gore-Tex coat and get ready to wait in line outside of a gallery on Melrose—it's the only building with a half-naked George Costanza mural—to pop in to Jerry Seinfeld's apartment.
The recreation of Jerry's TV show pad packed up from its run in New York and landed here in LA, where Seinfeld was actually shot. Seinfeld: The Apartment is located at 8445 Melrose Ave, where it'll entertain close talkers and anti-dentites alike from December 16 to 20. It's free and open from 10am to 7pm, so between now and Sunday: giddy up!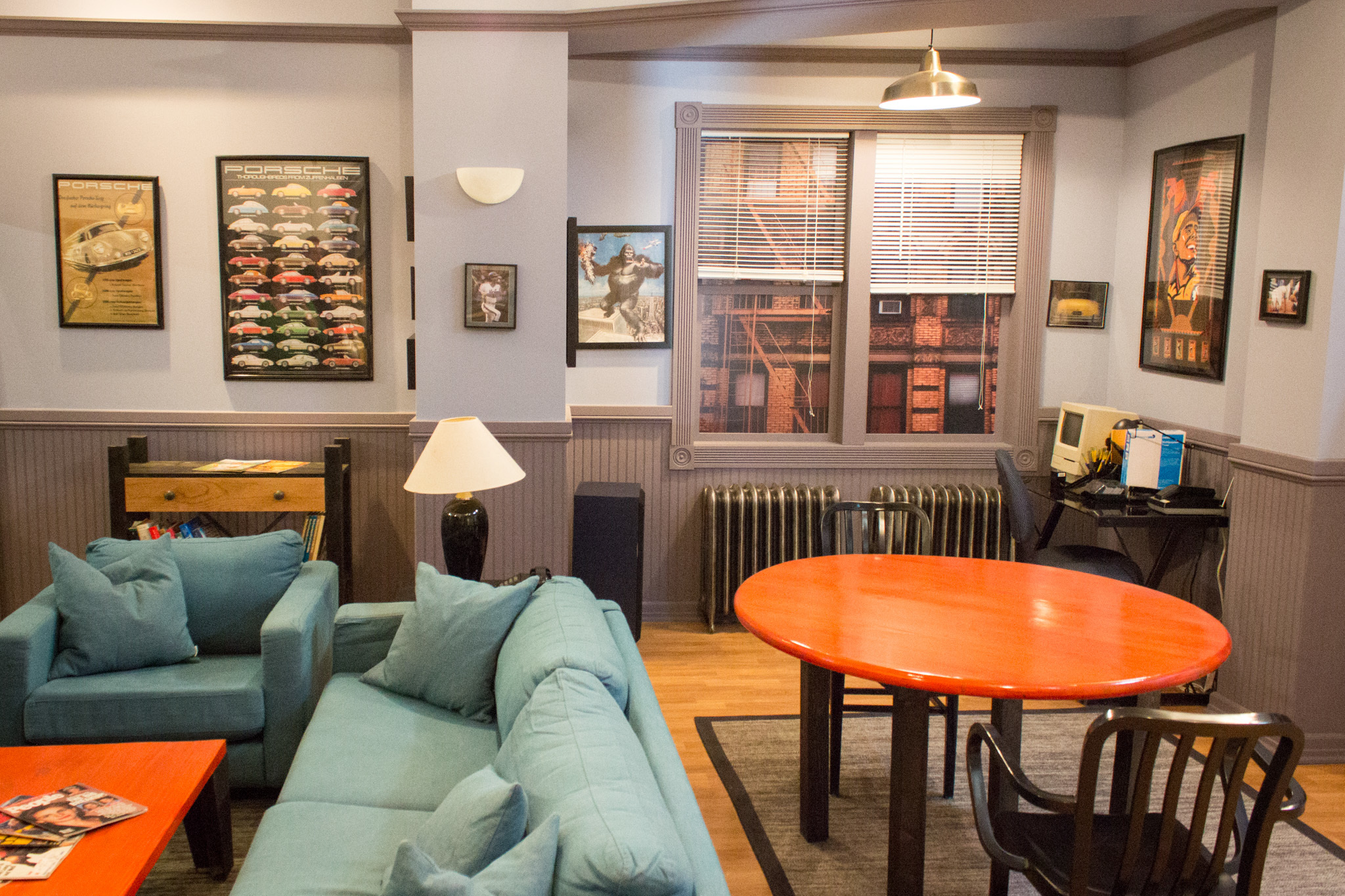 In addition to the apartment, you'll find all sorts of nostalgia-stirring props—Junior Mints, the Frogger machine, a Tweety Bird Pez dispenser on a row of theater seats—with accompanying Hulu clips (and a chaotic chorus of synth bass lines). The space is stocked with tons of photos ops, including the diner booth, Jerry's stand-up backdrop, a Festivus pole lot and a canvas wall signed by the entire cast and crew of the finale. While you're there, feel free to take a seat on the couch, peer into Kramer's reverse peephole at 5B and majestically drape yourself a la George over the infamous chaise lounge.