One topless photo shoot, a guy flying a drone, two cholos on dirt bikes, a few homeless guys, a brewery bike tour and a bunch of ding-dongs on inner tubes: Just another Saturday on the LA River. This afternoon, Kurt Braunohler and Lauren Cook actually did pull off their L.A.zy River event—the pair's self-dubbed "stupid" idea to tube the LA River—in spite of city efforts which shut down the original plan. After moving the stunt from an entrance in Frogtown to the 6th Street Bridge entrance Downtown, Cook and Braunohler led a group of about forty folks—half tubers and half spectators—down the long tunnel and into the river. A crew of volunteers was assigned to lifeguard and pick up trash, and the rest raced. Here, our best photos of the lazy river action.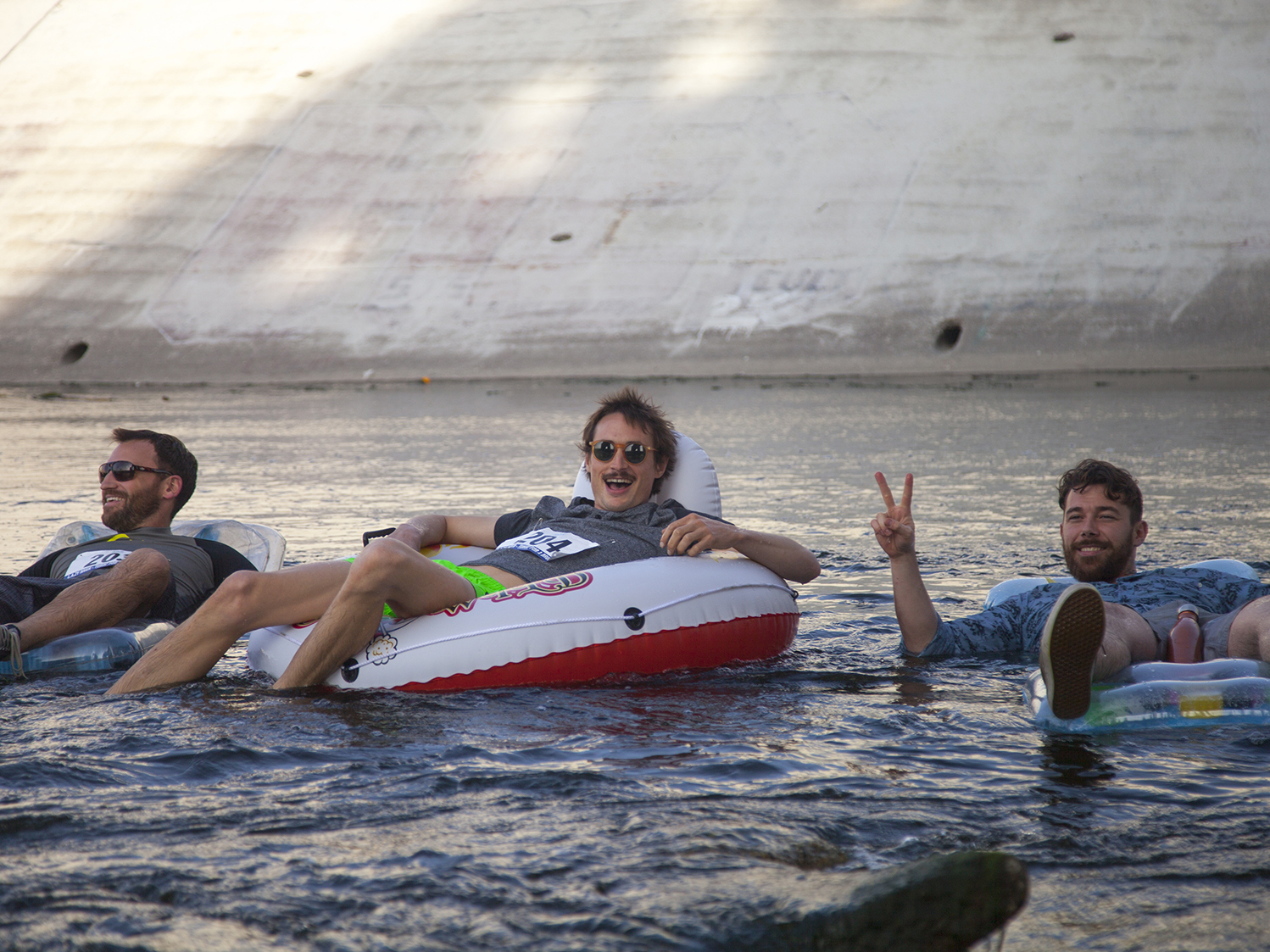 Pictured: the winners. Though everyone who participated in the L.A.zy River event won, really. Especially if they applied hand sanitizer and rubbing alcohol afterward.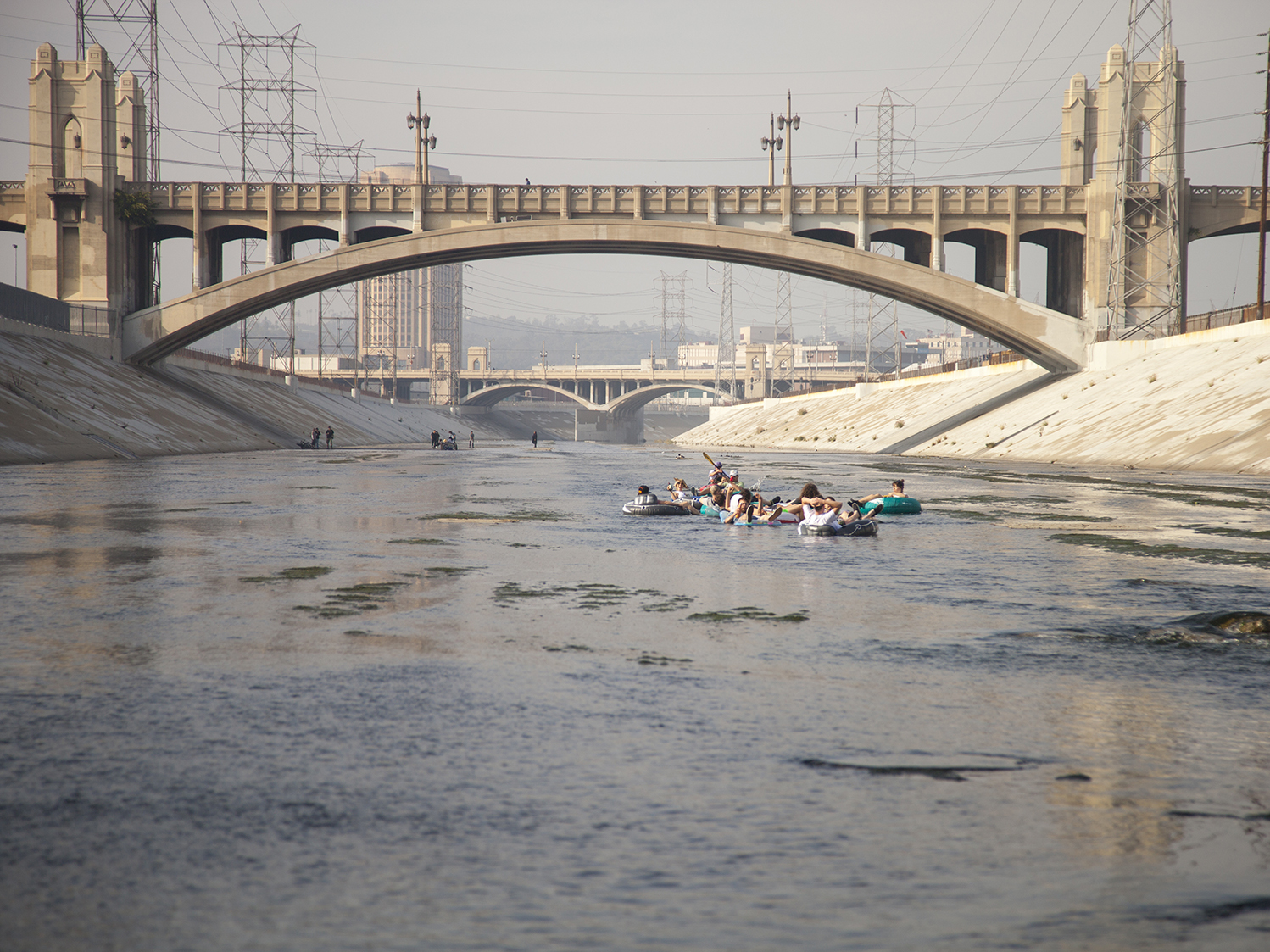 At the river's deepest, a surprisingly fast current pulled the tube crowd along faster than those walking the race could keep up.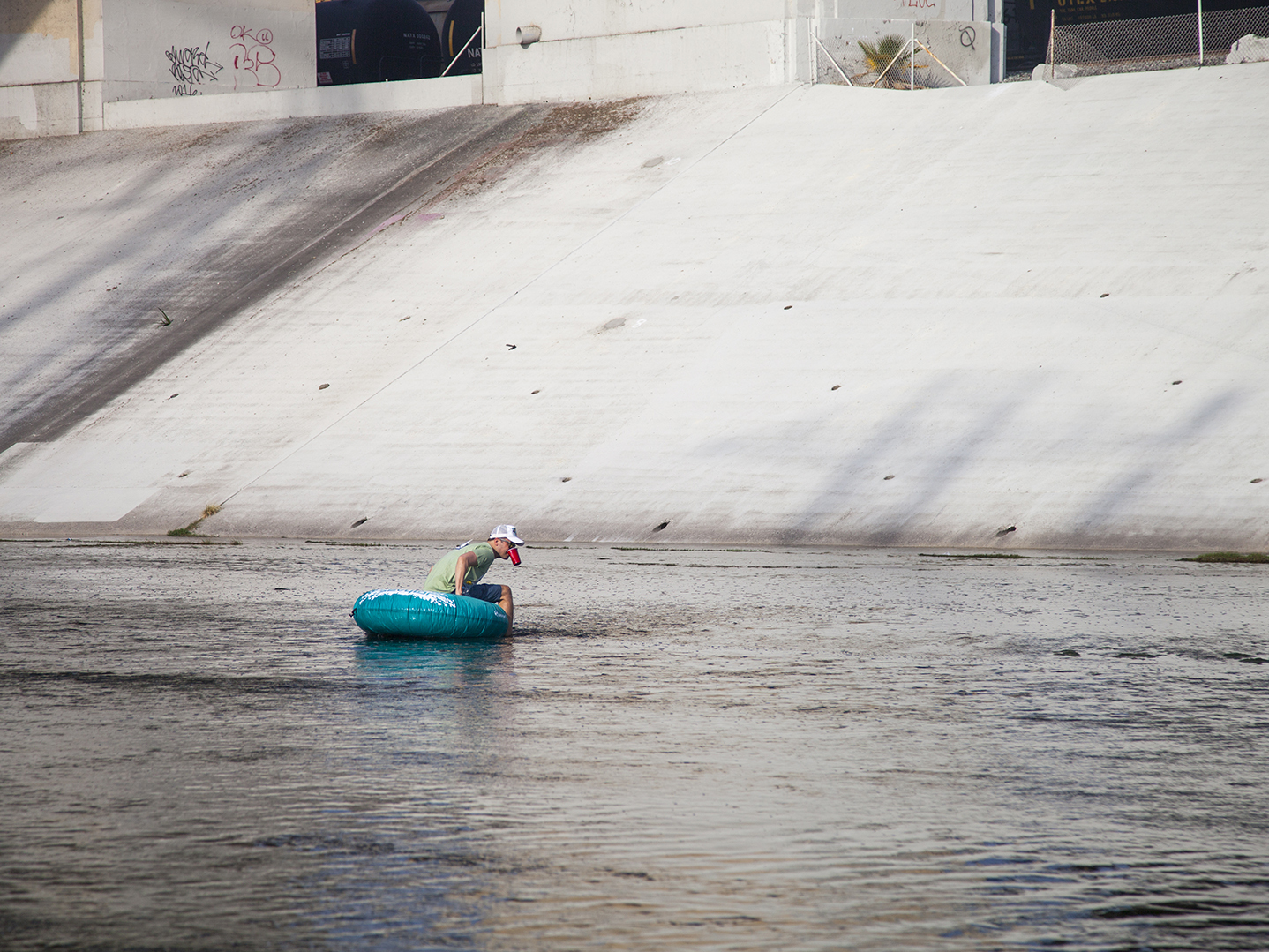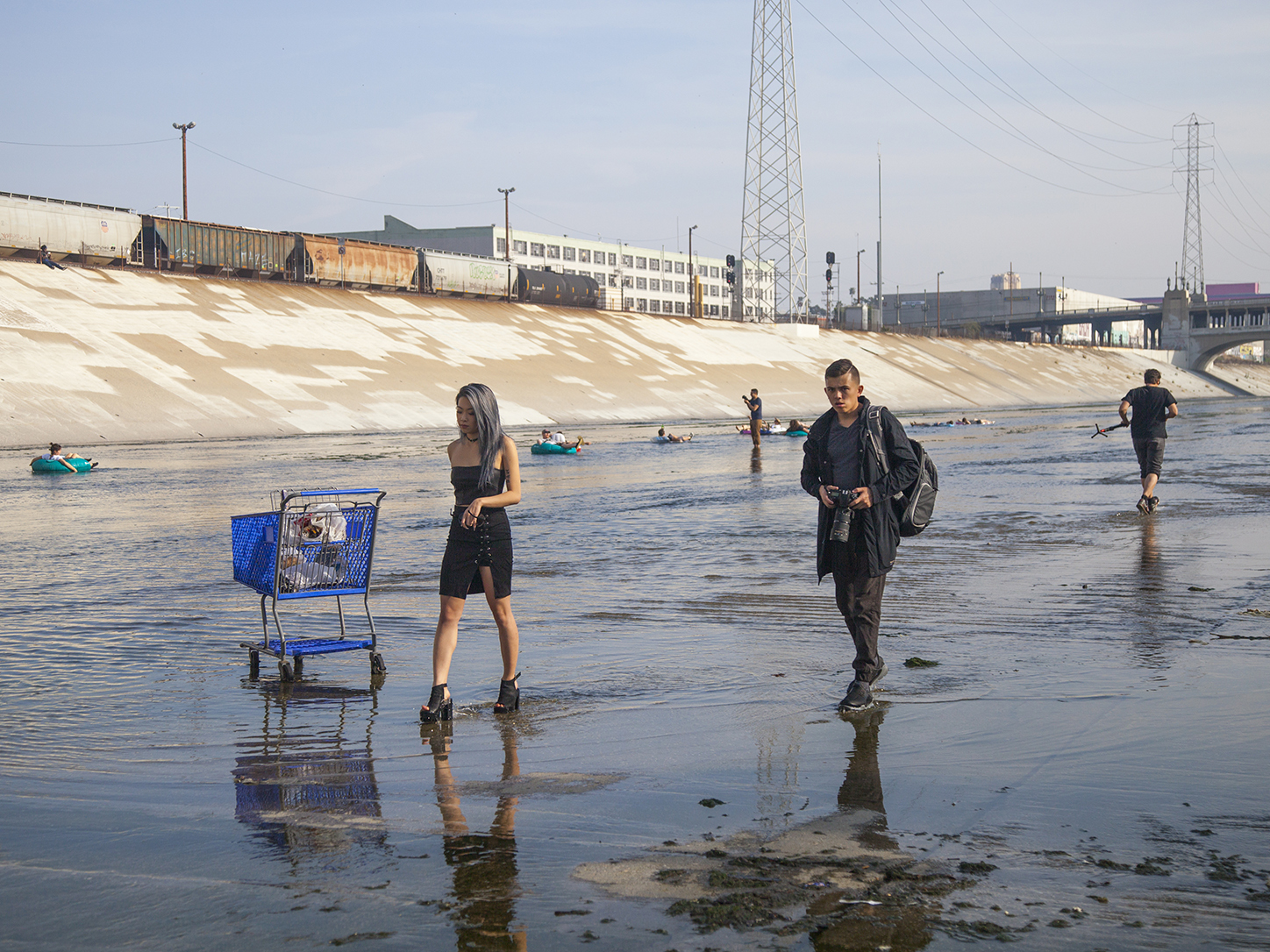 These guys were doing a photo shoot. Definitely not tubing.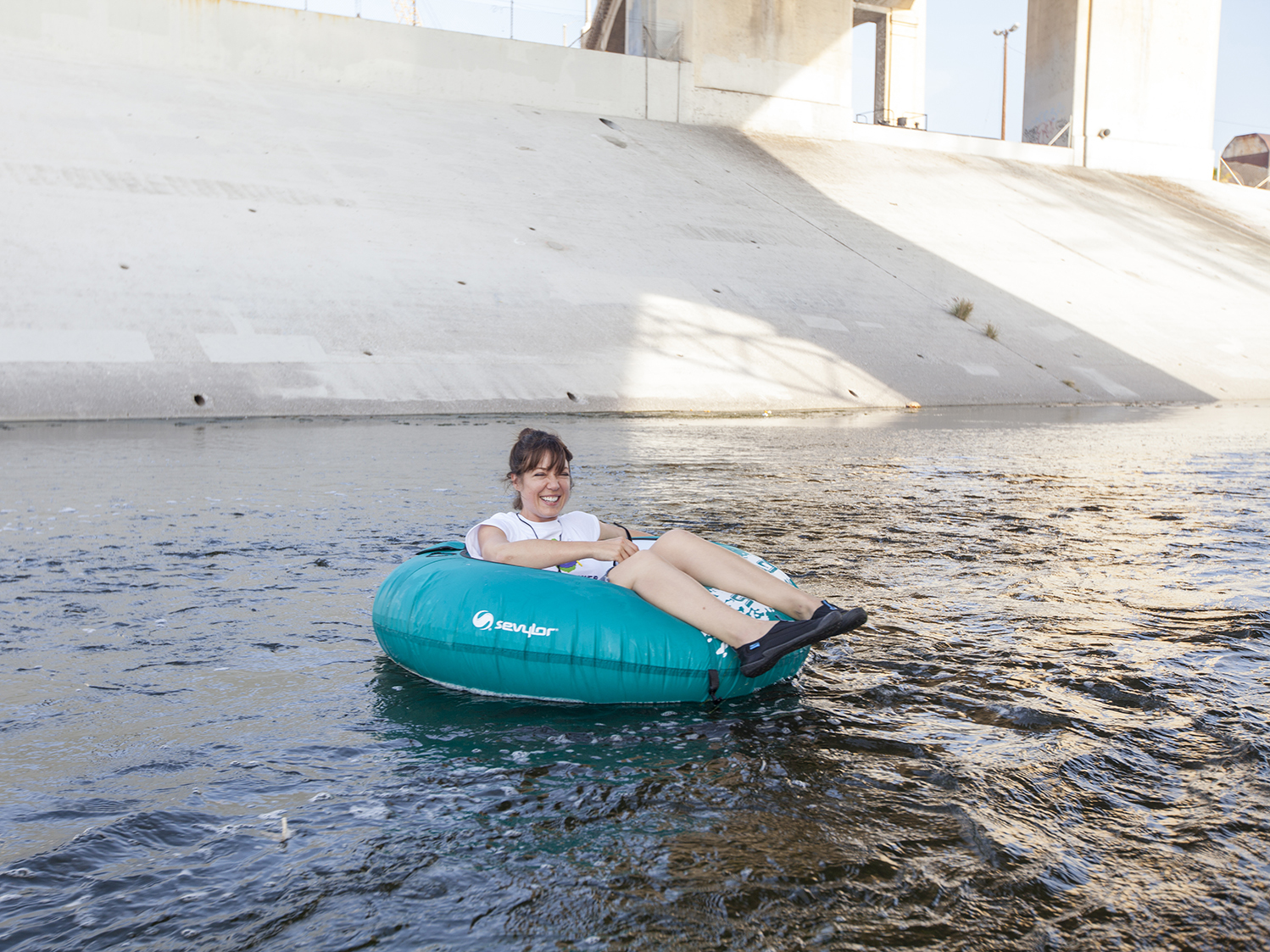 Lauren Cook, one of the organizers, says, "I was insanely happy."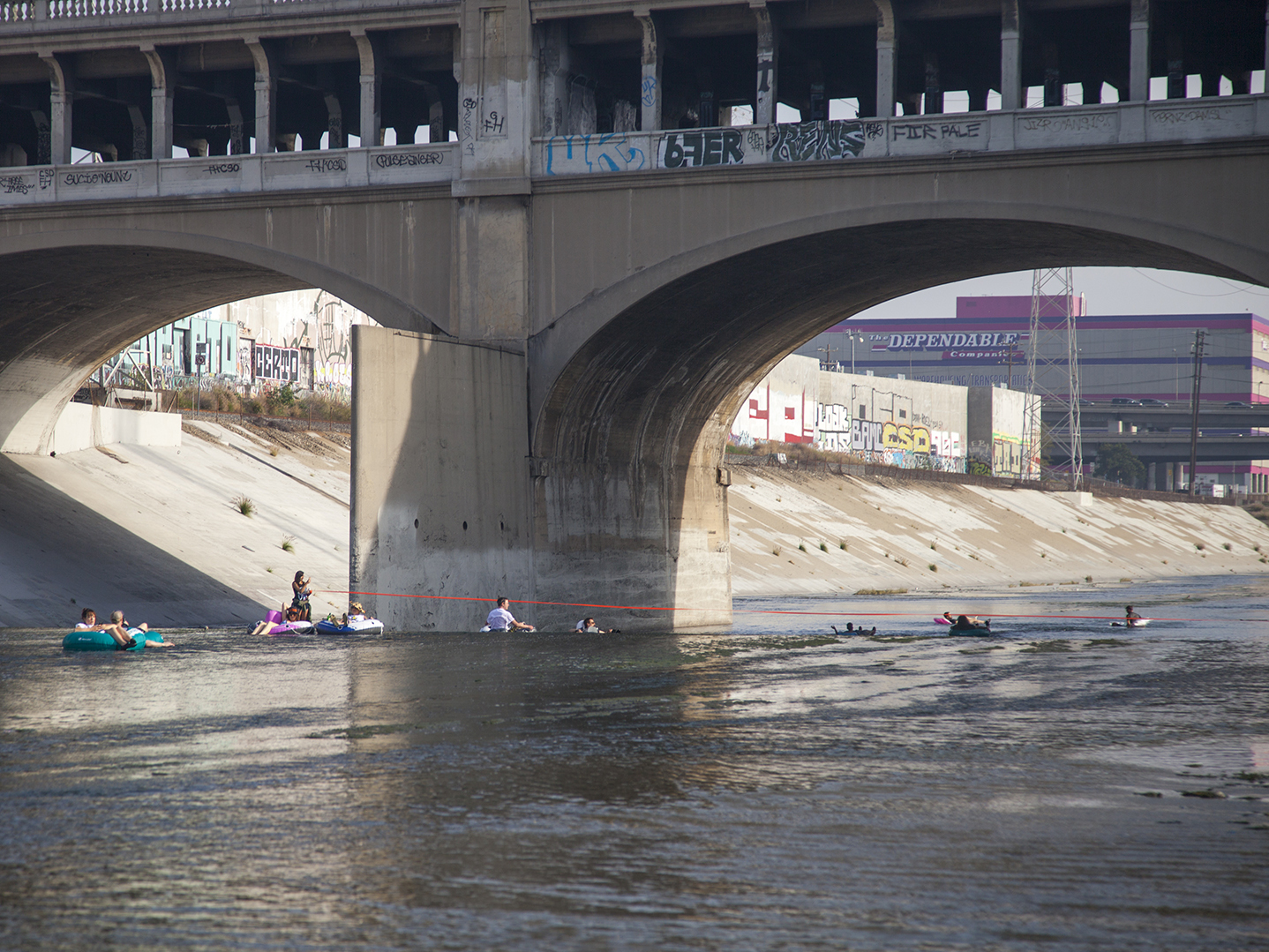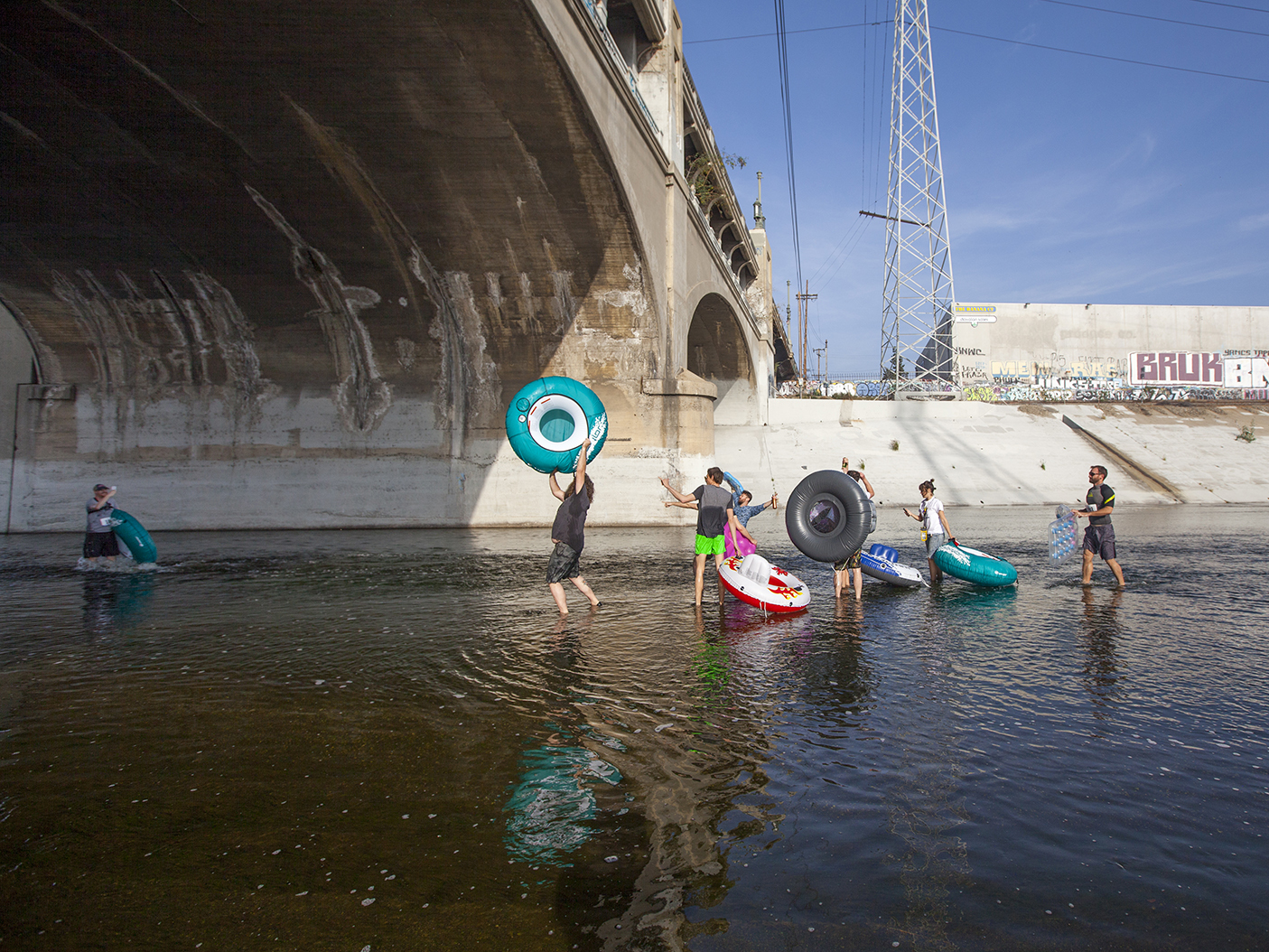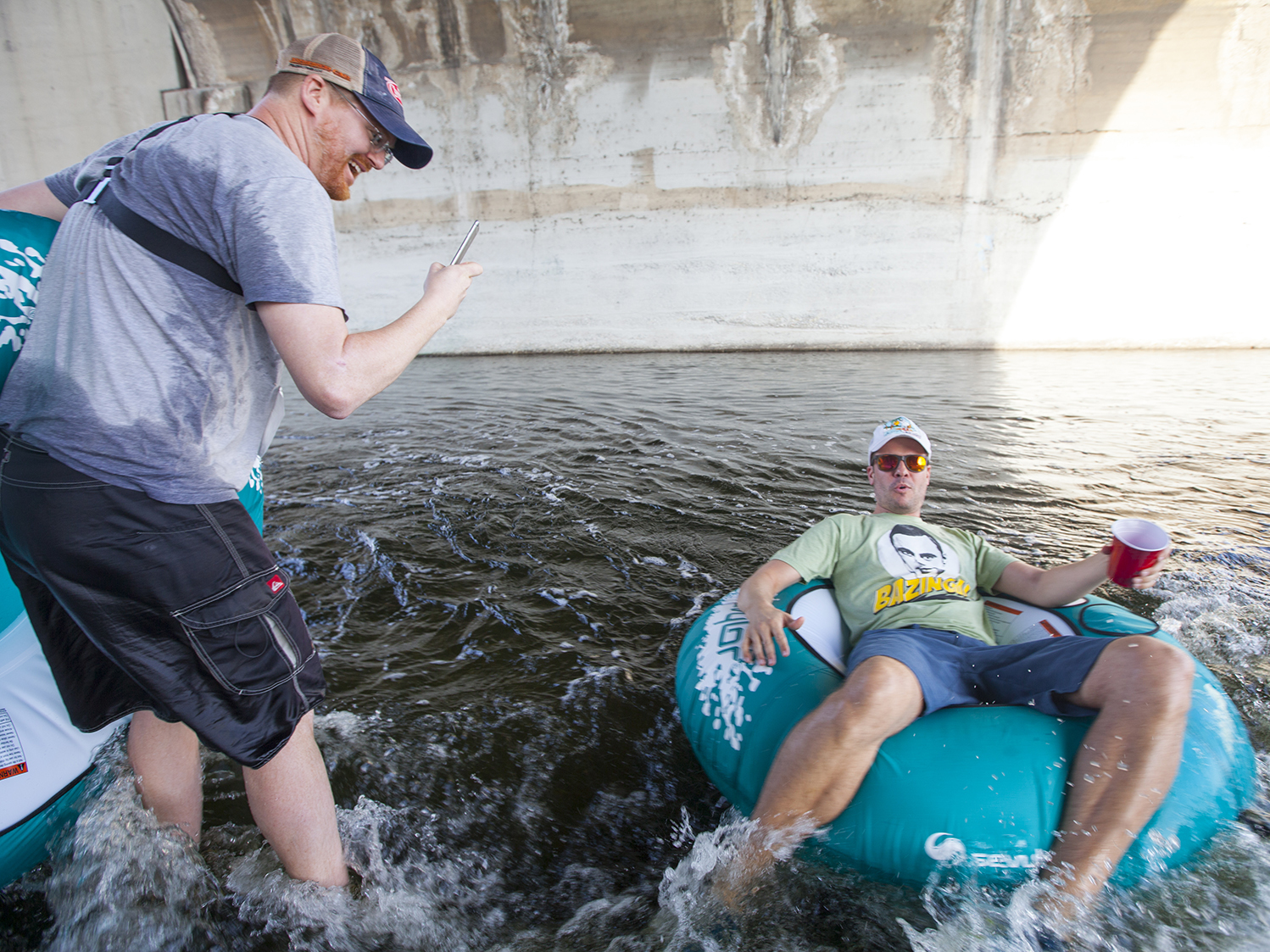 Braunohler, left, snaps a shot of friend Scotty Landes living that Bazinga life.