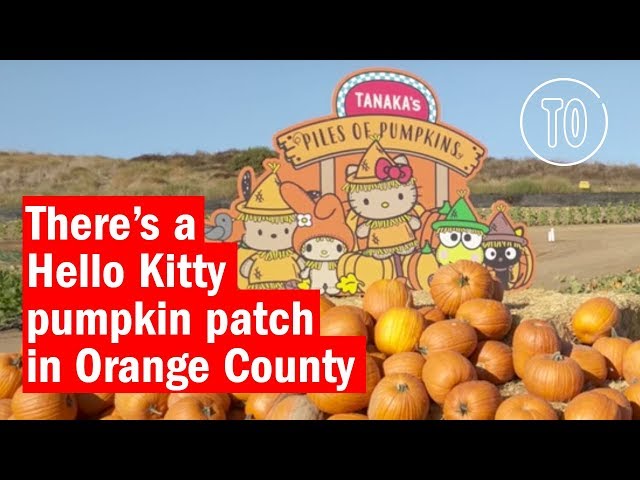 Welcome to the cutest pumpkin patch in the Southland. Tanaka Farms, a family-run farm in operation since 1940, has partnered with Sanrio, Inc. This means that Hello Kitty and her cohorts—including Chococat, Keroppi the frog and Pochacco the dog—have popped up all over the farm, turning their annual pumpkin patch into a very adorable autumn wonderland.
There's nothing that says fall quite like sprawling fields full of bright, orange pumpkins on the vine. Scattered throughout Tanaka Farms' fields are cut-outs with familiar characters, perfect for family photos (and all the selfies). You can find them on foot or via a comfortably paced wagon ride. This short tour makes a stop at the Pumpkin Cannon, where, throughout October weekends, you can watch a pumpkin be shot off into the blue yonder.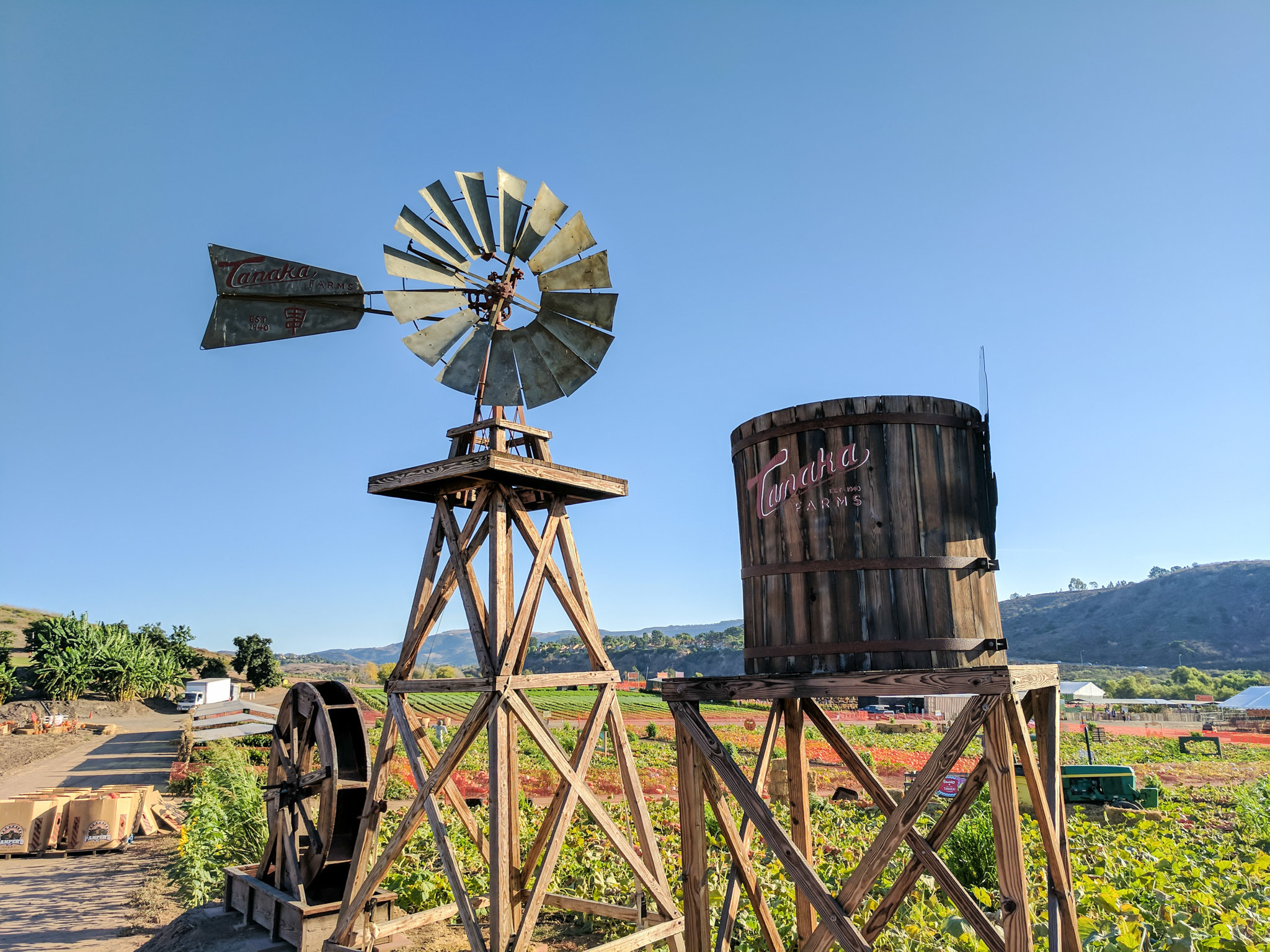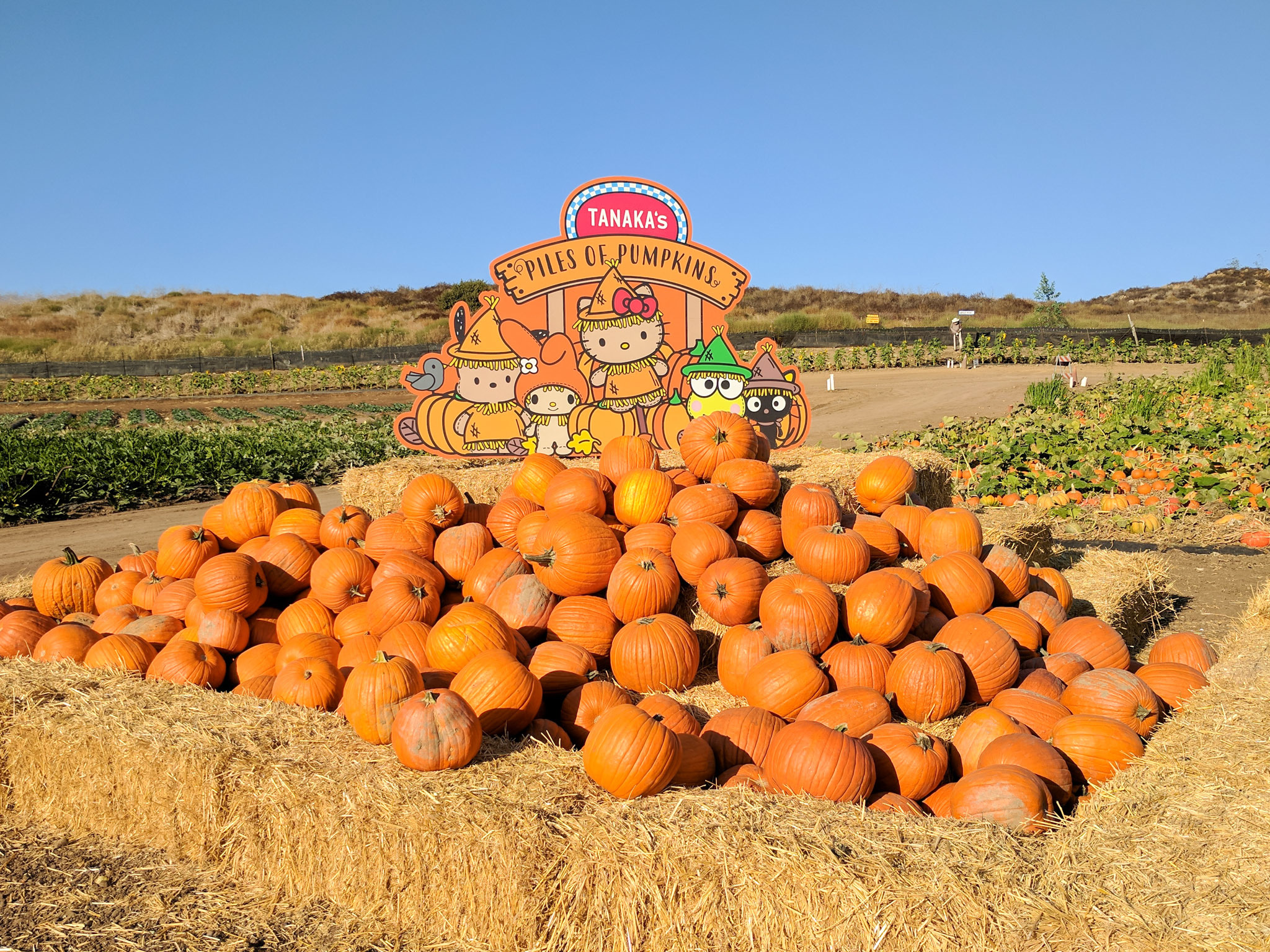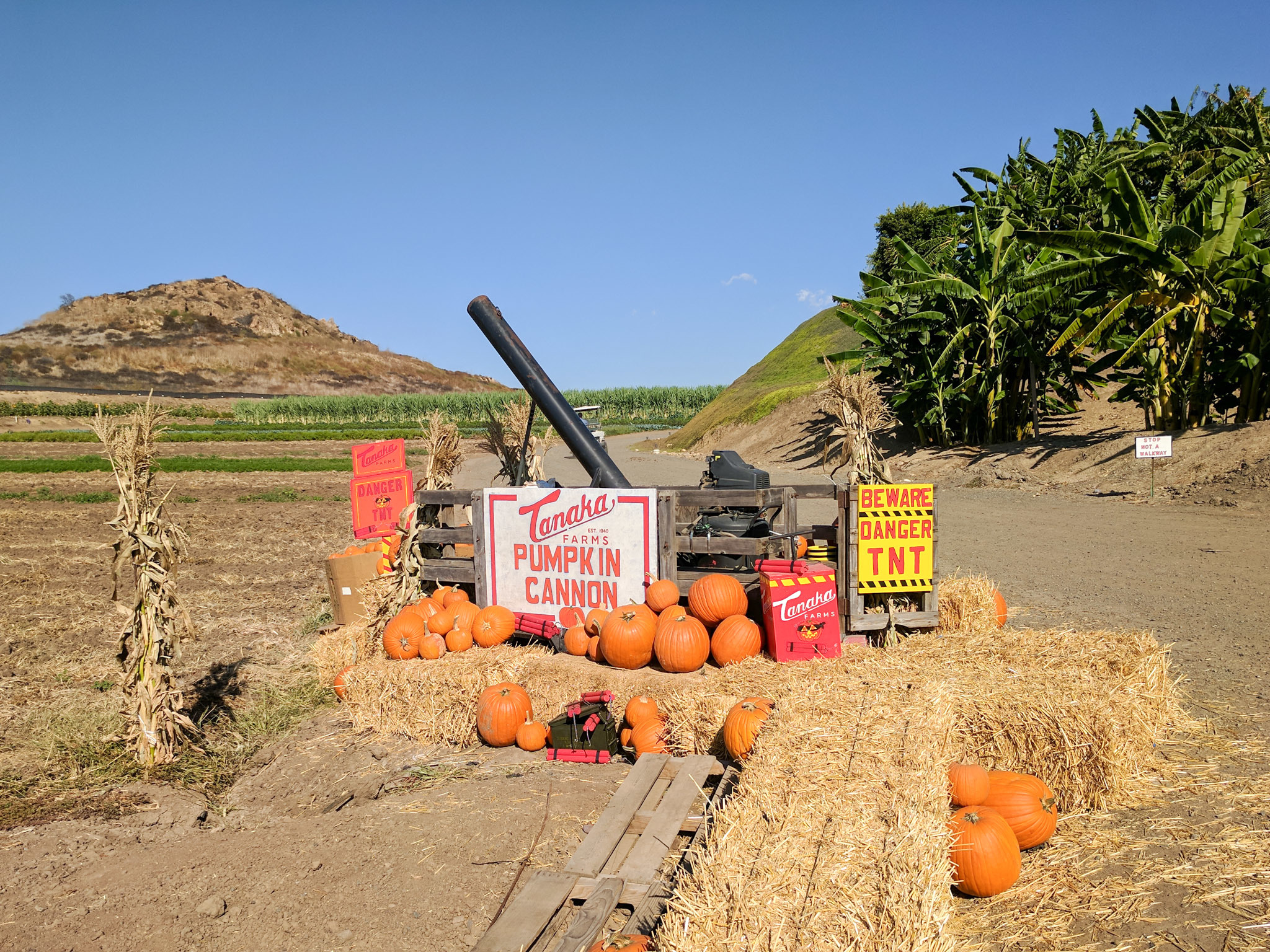 Though picking the perfect pumpkin could easily take an afternoon, there are other activities to enjoy as well. You can wind your way through a corn maze, play simple carnival games or visit the U-pick veggie garden. The corn maze is relatively easy, making it more fun than tricky, and we can assure you there are no minotaurs in the middle. A petting zoo full of goats, sheep and a few alpacas competes with Hello Kitty and company for cuteness.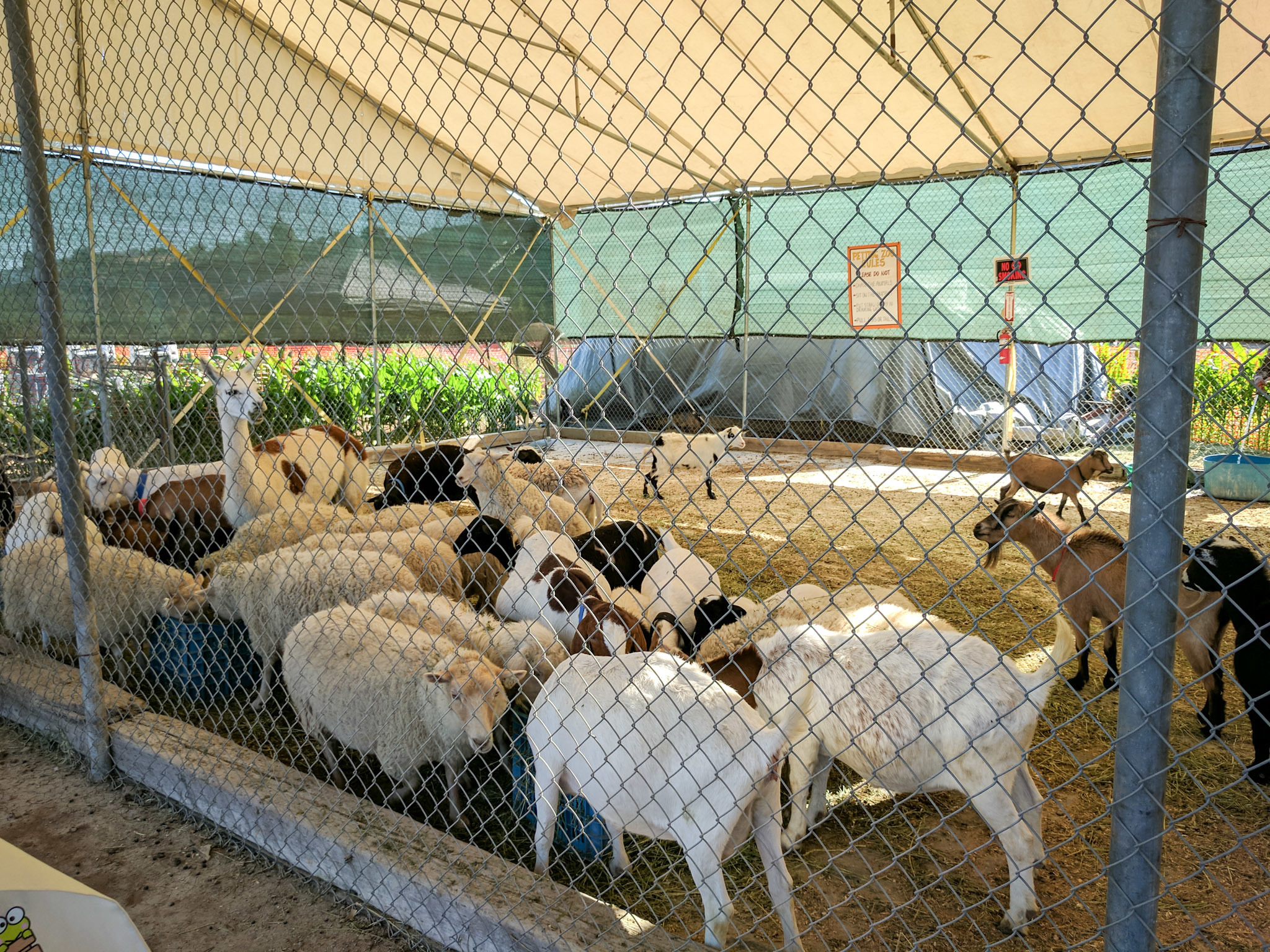 Food is available for purchase on-site, including burgers, hot dogs, potatoes, roasted corn, nachos, lemonade and more. And if you'd like to take memories of your adorable time home with you, Hello Kitty plush, T-shirts and buttons are available in the farm's shop (though we'd highly suggest picking up a loaf of pumpkin bread, too).
Tanaka Farms' Pumpkin Patch is open Friday, September 29 through Tuesday, October 31st from 9am to 6pm daily. Guests who come on Saturday, September 30 from noon to 4pm can meet Hello Kitty and Keroppi, and a Sanrio costume contest goes down October 28. Admission is just $3, with optional add-ons. The best deal is $10 for admission, a wagon ride and petting zoo access.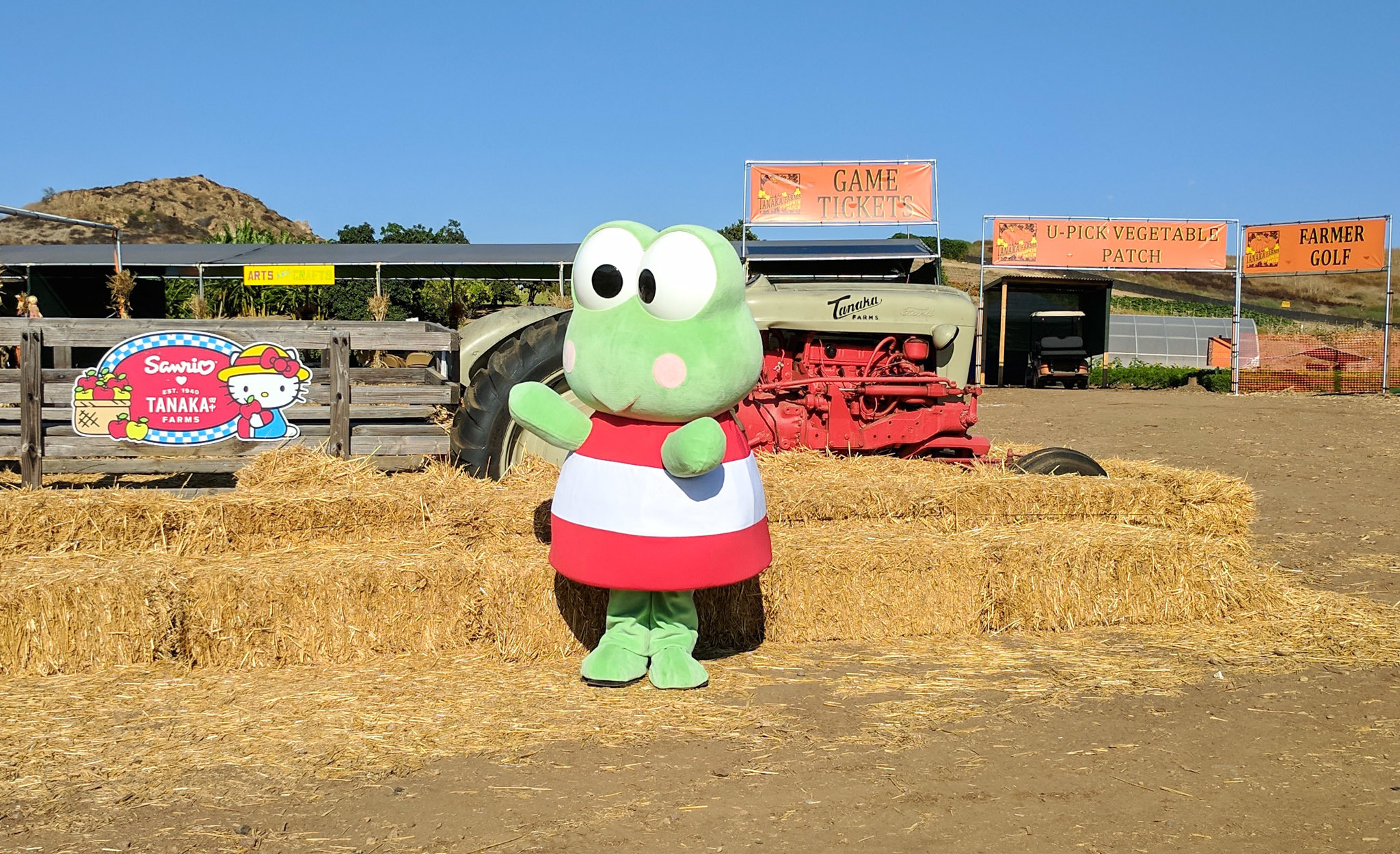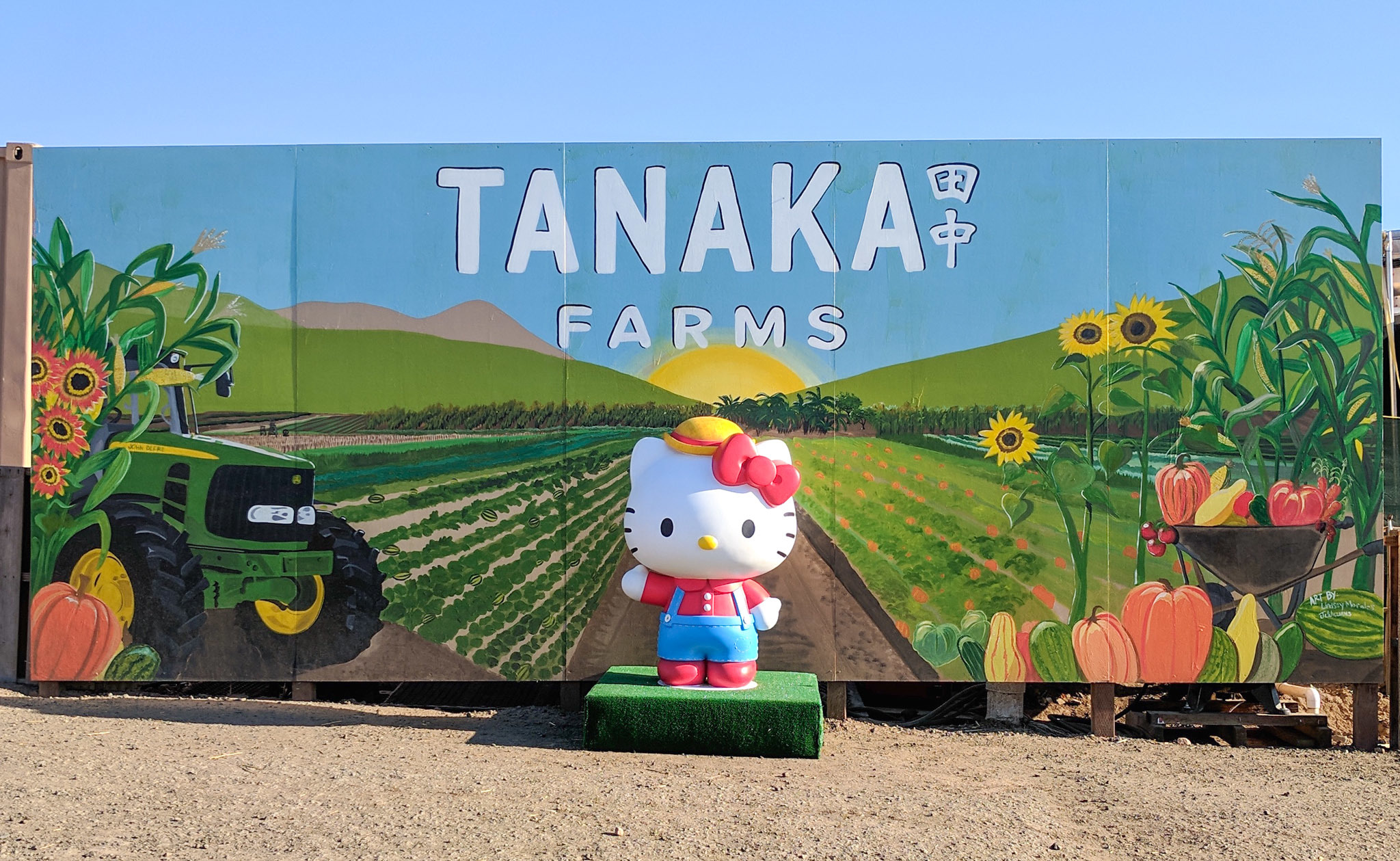 And don't worry: Hello Kitty and friends will stick around for this winter's Christmas Tree Farm, spring's strawberry picking season and a summer melon celebration.