When did Coachella start becoming as much about the food as it is about the music? Between the hype leading up to the vendor lineup and the buzz around pop-up dinners and secret menu items, buying a ticket just for the grub doesn't seem so far-fetched these days. This year, the star-studded list of restaurants shone even brighter with additions that included Burgerlords, Sweetfin Poke, Rossoblu and more, along with pop-up dinners from Pok Pok, Commissary and Rosaliné (Ricardo Zarate's soon-to-open restaurant). Outstanding in the Field took place in the Rose Garden for all three nights, as usual, and we were fortunate enough to try both Friday night's all-female-chef dinner (Nyesha Arrington, Antonia Lofaso and Elia Boumrad) and Sunday night's fantastic Mexican meal (cooked up by Daniel Ovadia, Jose Manuel Baños Rodriguez and Francisco Ruano). Despite the music blaring from the nearby Sahara tent, we thoroughly enjoyed digging into Korean chicken wings, ceviche and plenty of wine under twinkling lights.
The Beer Barn also won our hearts this year. Open to the general public, the area hosted two incredible drink stations: the Rare Beer Bar, a gold mine for Coachella's beer nerds, and The Cabin, a cocktail pop-up from the Houston Brothers. The Beer Barn's food vendors were stellar, too, like Starry Kitchen (who brought arcade games to create a Button Mash-vibe), and Eureka!, whose Fresno Fig Burger kept us fueled all afternoon.
Throughout the festival, we saw plenty of fish—poké, ceviche, tuna handrolls—and secret or limited menu items that, like the special guests who popped up during musical sets, seemed to draw more attention than the rest of the offerings. From cold-pressed pops at Clover Juice to a caviar-topped hot dog at Sumo Dog, there was no shortage of off-the-menu items. Was it as exciting as Angus Young joining Guns N' Roses on stage? Depends on whether you were at Coachella for the music or the food.
Photographs: Jakob N. Layman, Michael Juliano, Kate Wertheimer, Erin Kuschner
RECOMMENDED: Our Coachella 2016 guide
Fried tofu balls at Starry Kitchen x Button Mash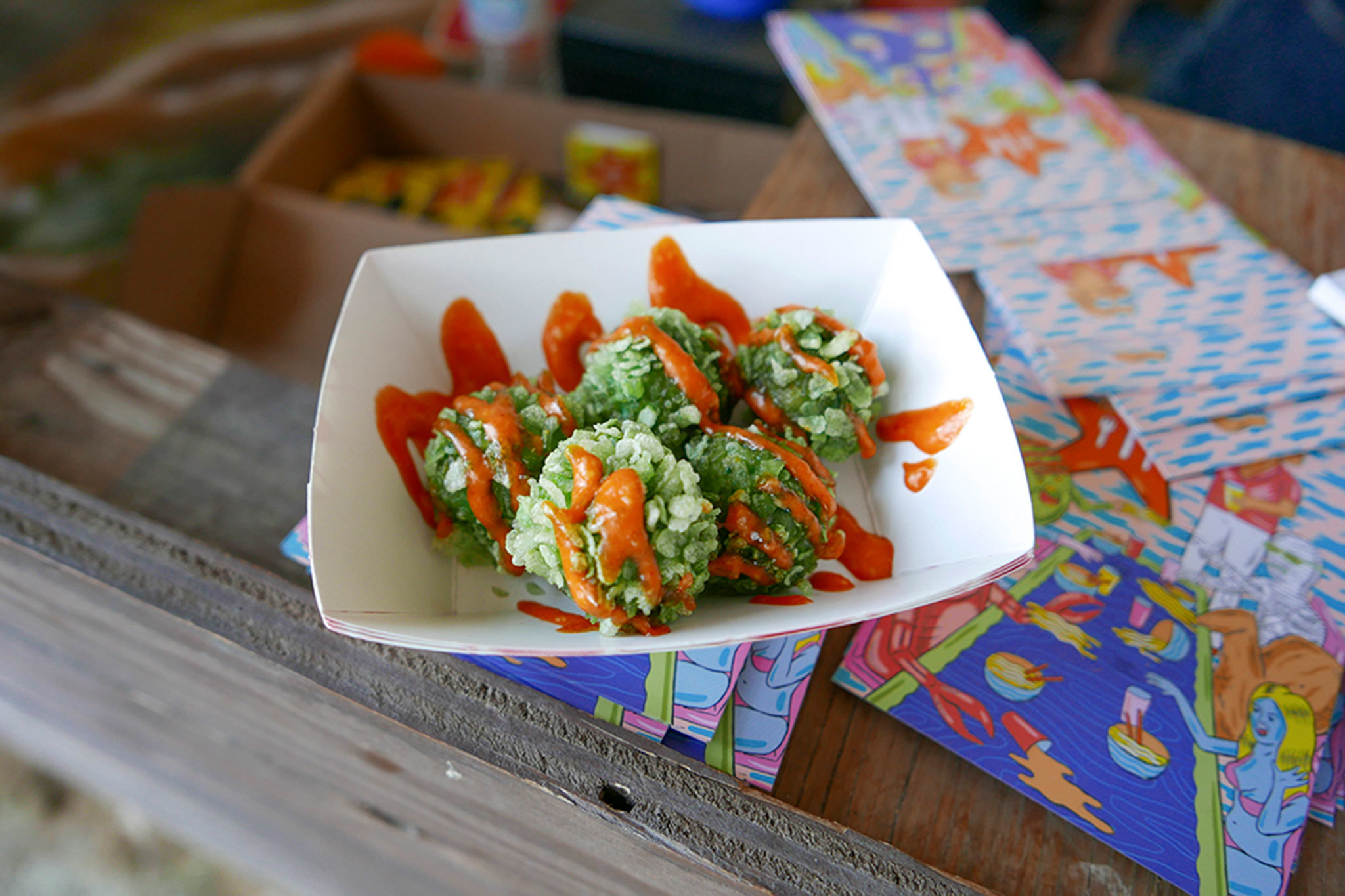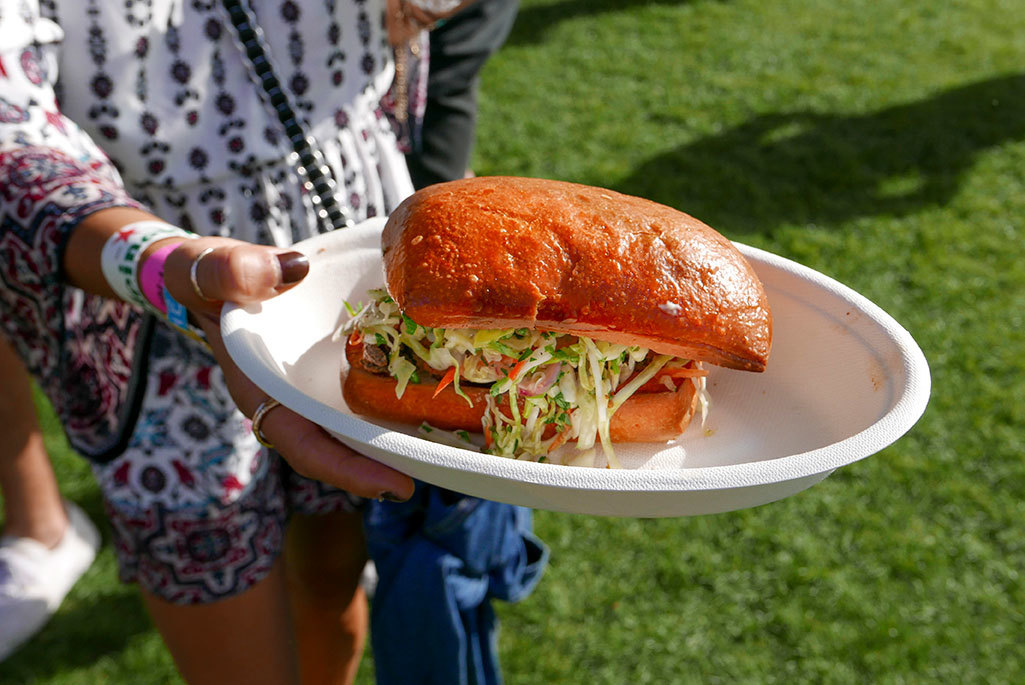 Ramen with a vegan egg at Ramen Hood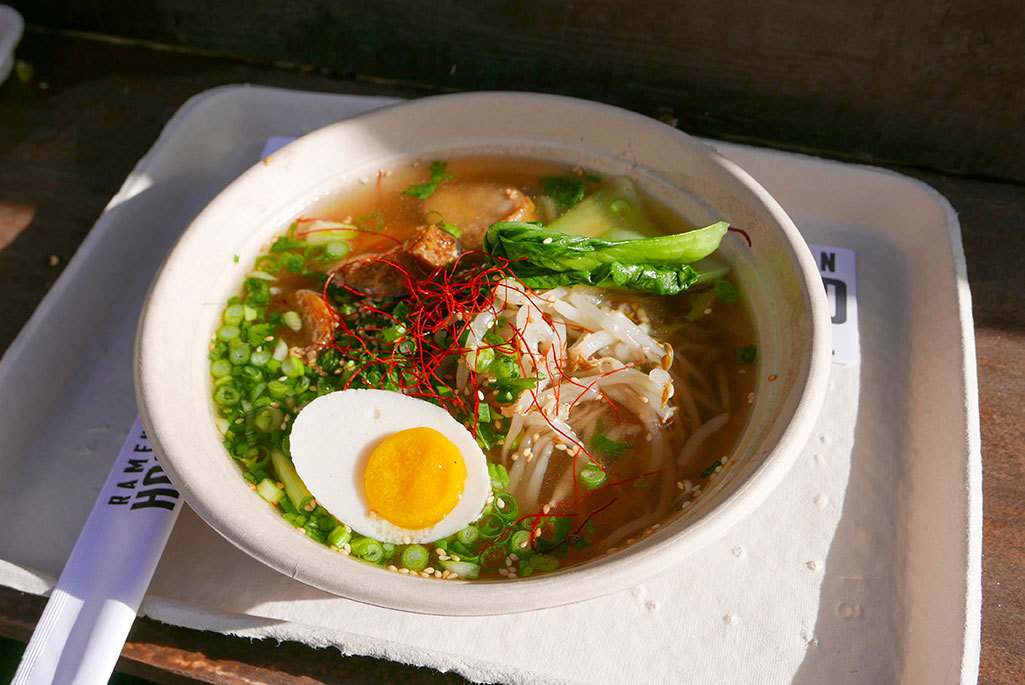 Ceviche at LASA (Unit 120)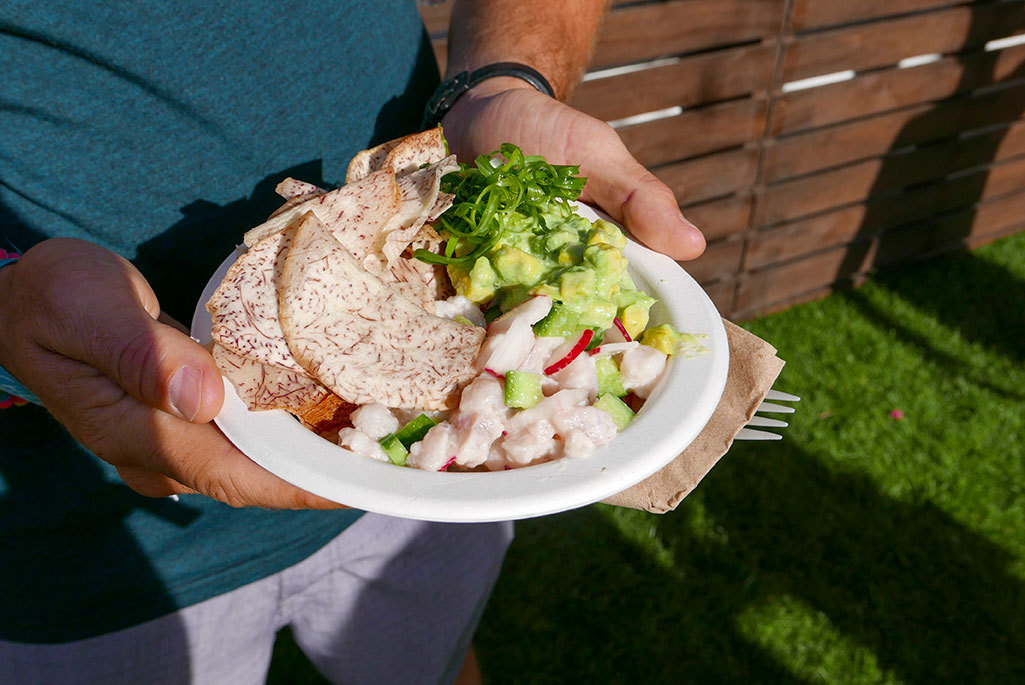 Baby carrots with miso, sesame and shiso at Outstanding in the Field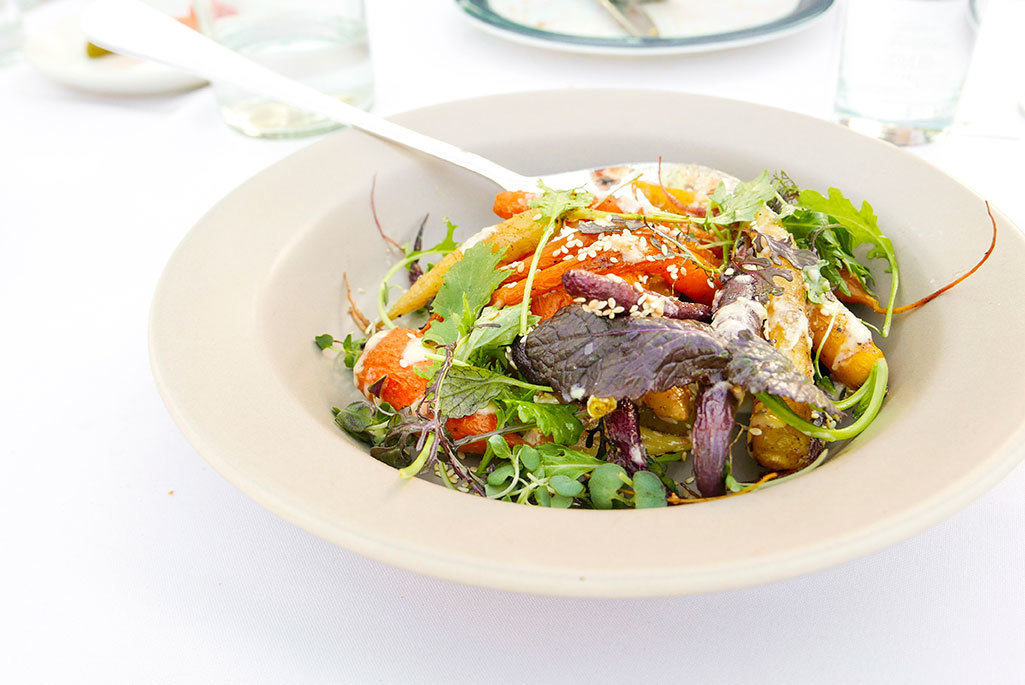 Snapper ceviche with sweet potato, crispy quinoa and cilantro at Outstanding in the Field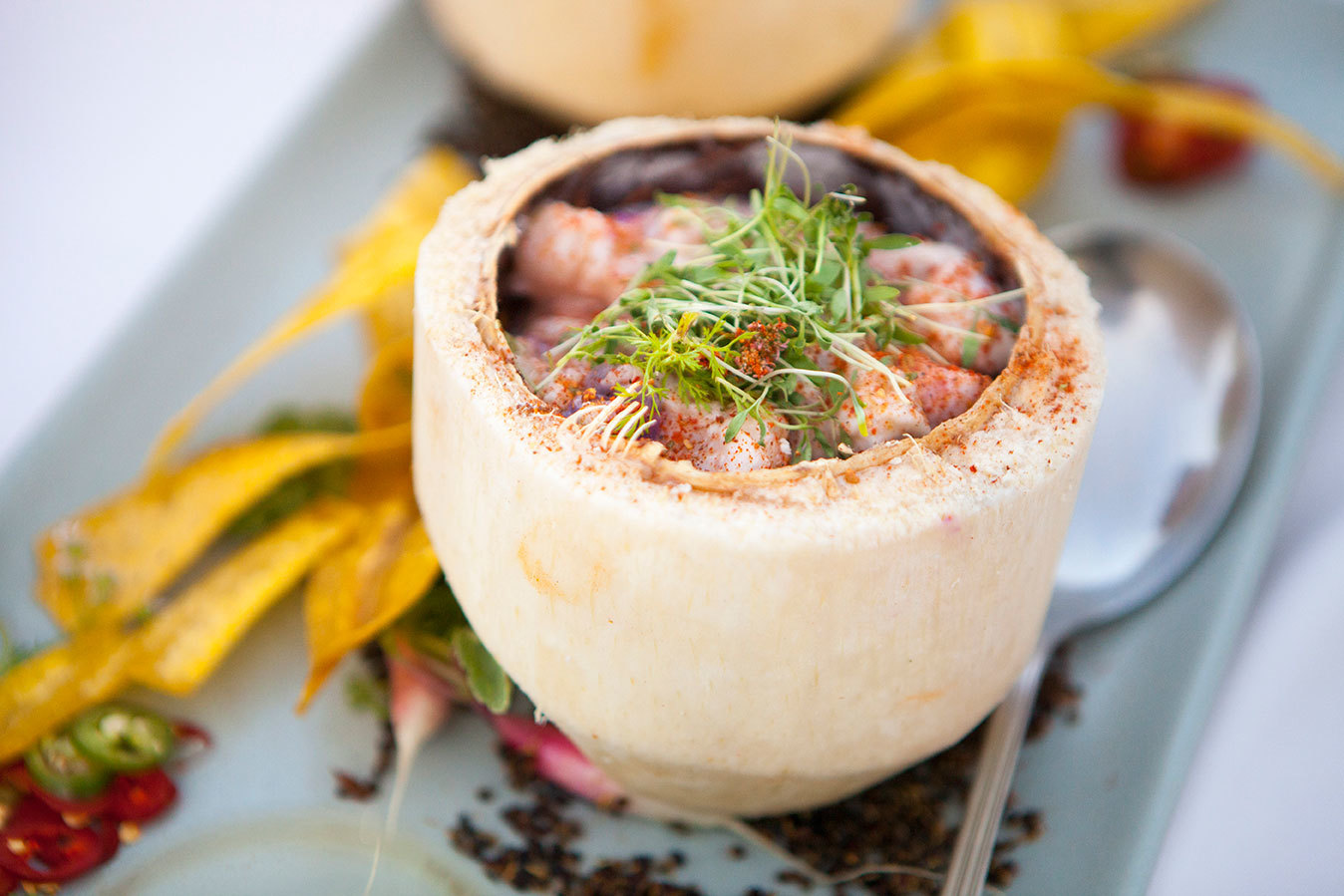 Korean chicken wings at Outstanding in the Field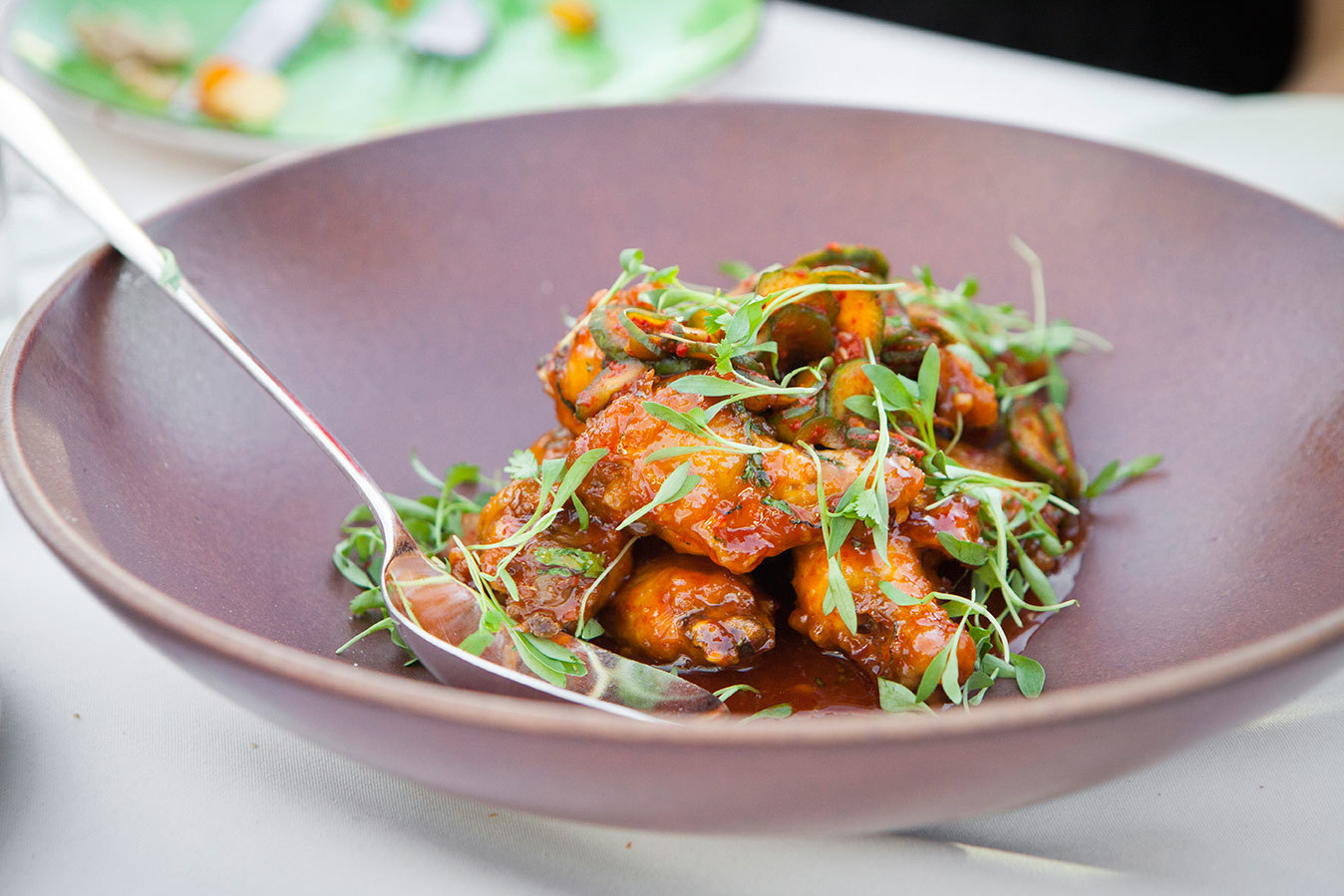 Vegetable tart at Outstanding in the Field
Roasted rack of lamb at Outstanding in the Field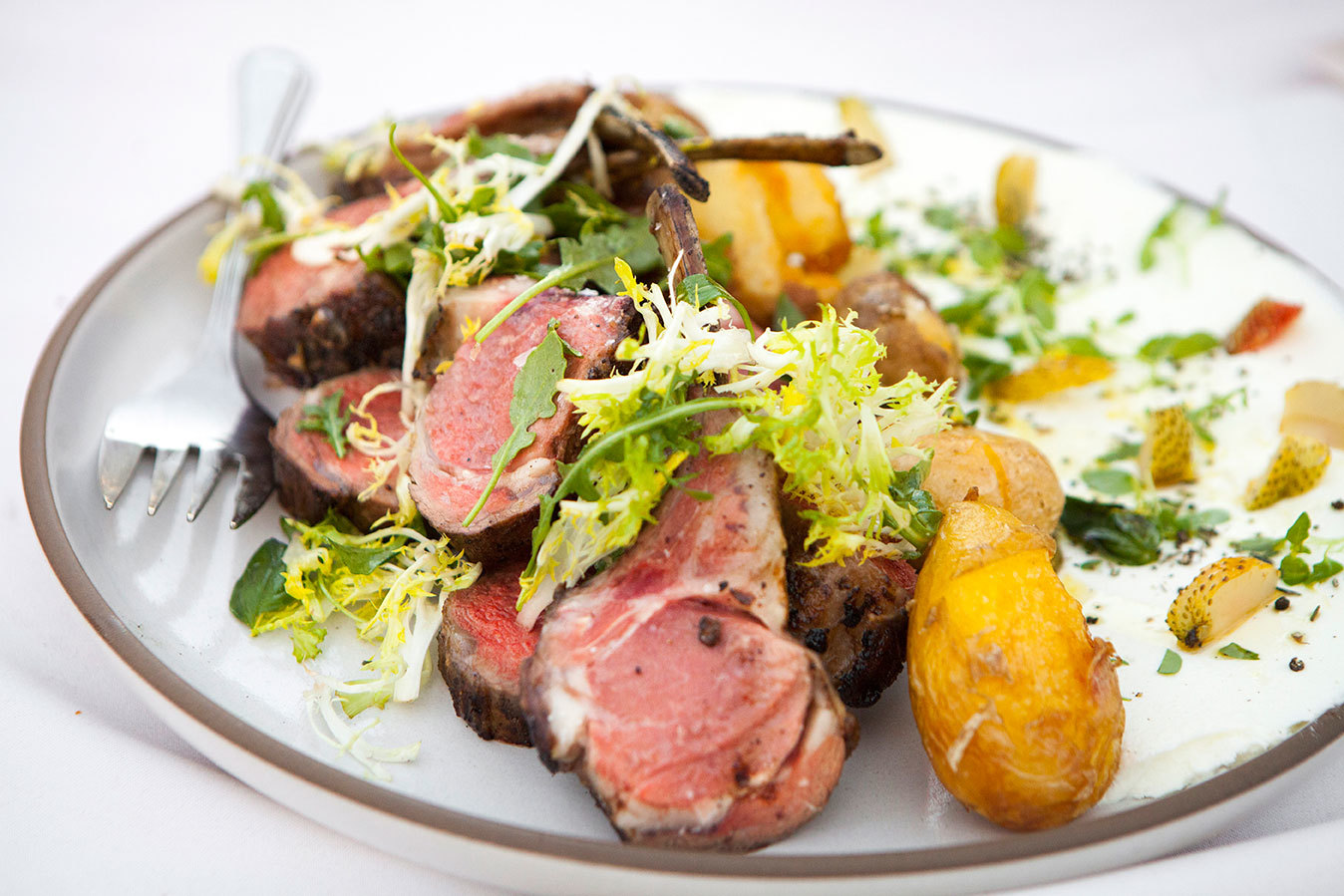 Banana cream pie and strawberry jello at Outstanding in the Field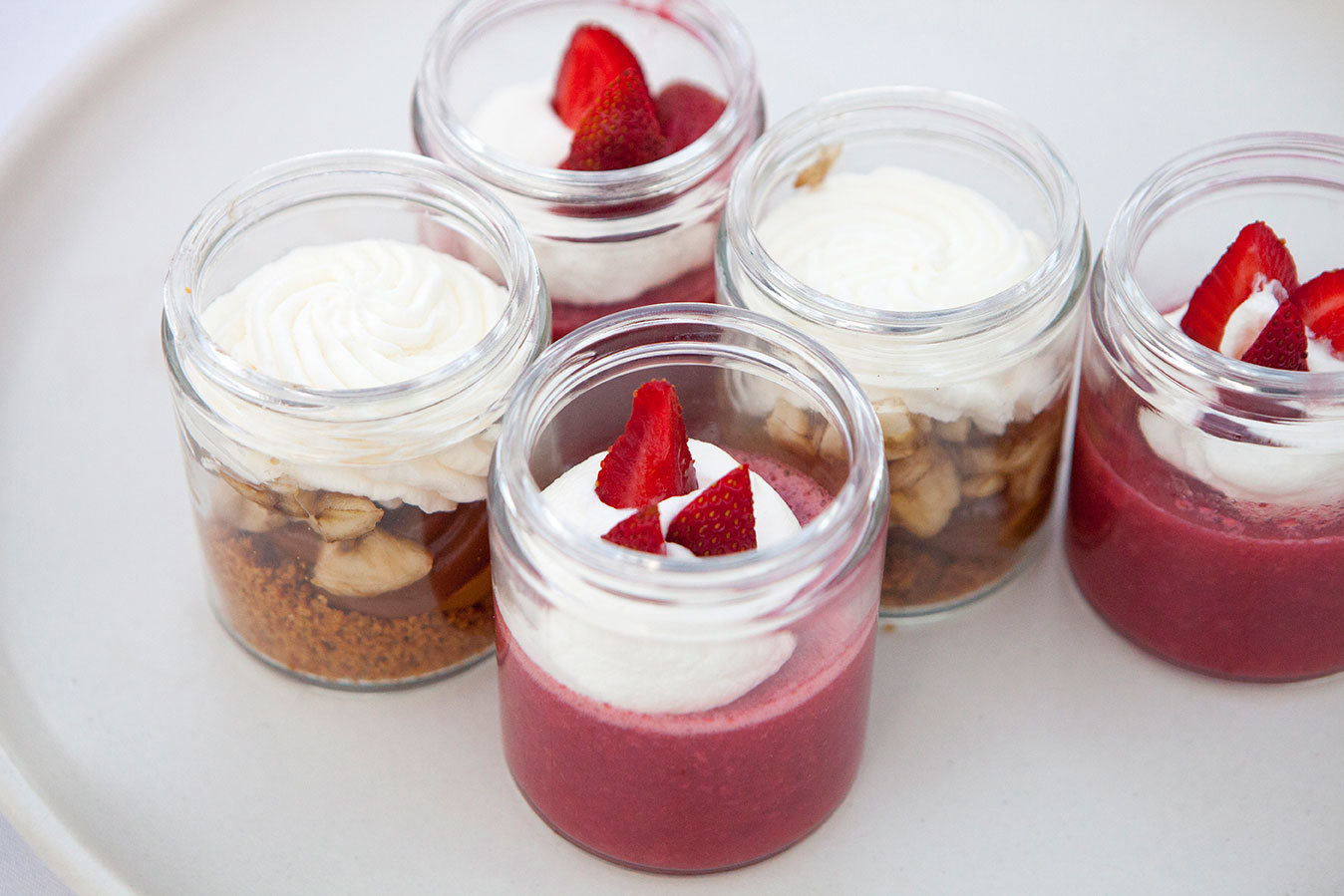 Sun Goddess cocktail at Outstanding in the Field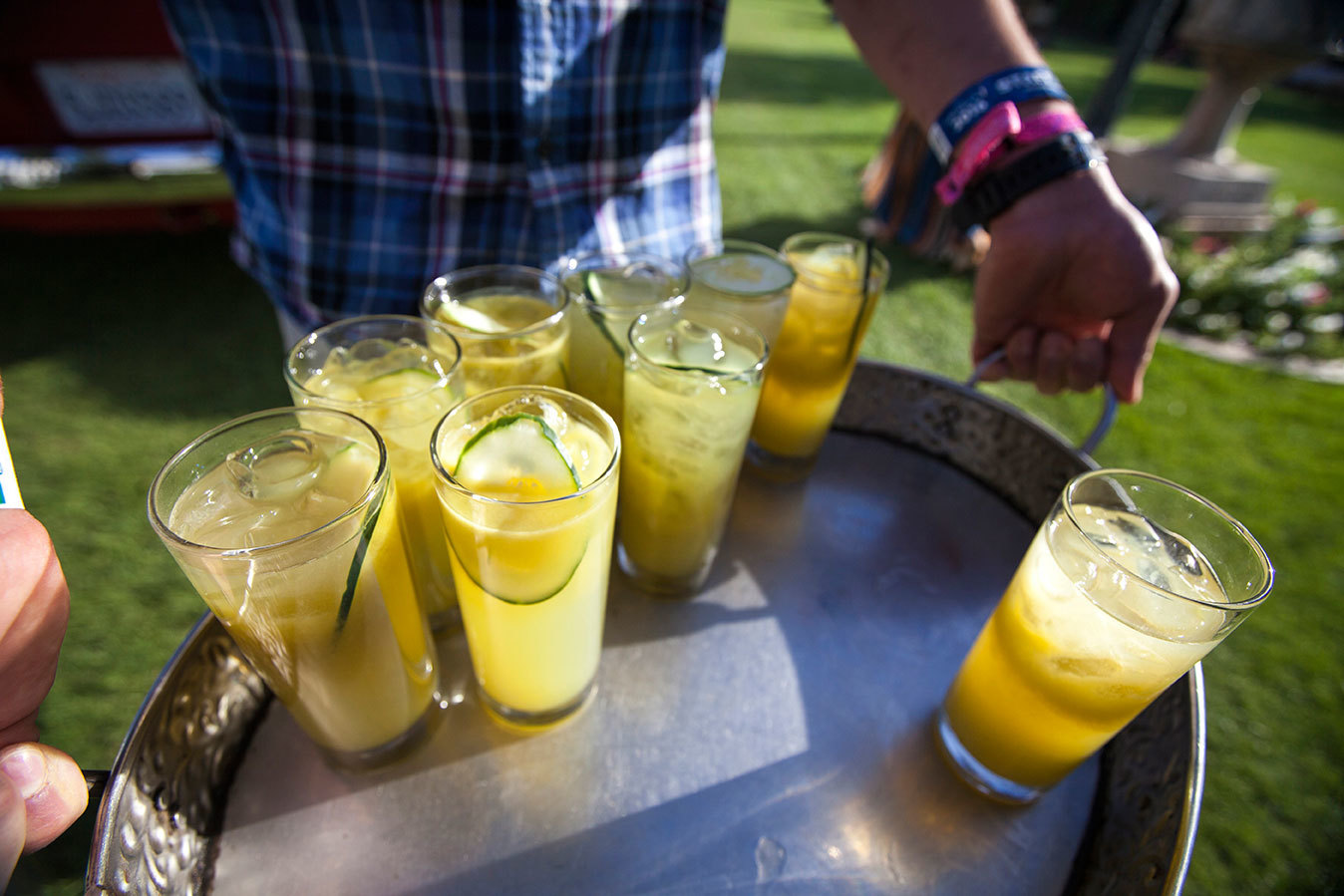 Whiskey chip ice cream at Smitten Ice Cream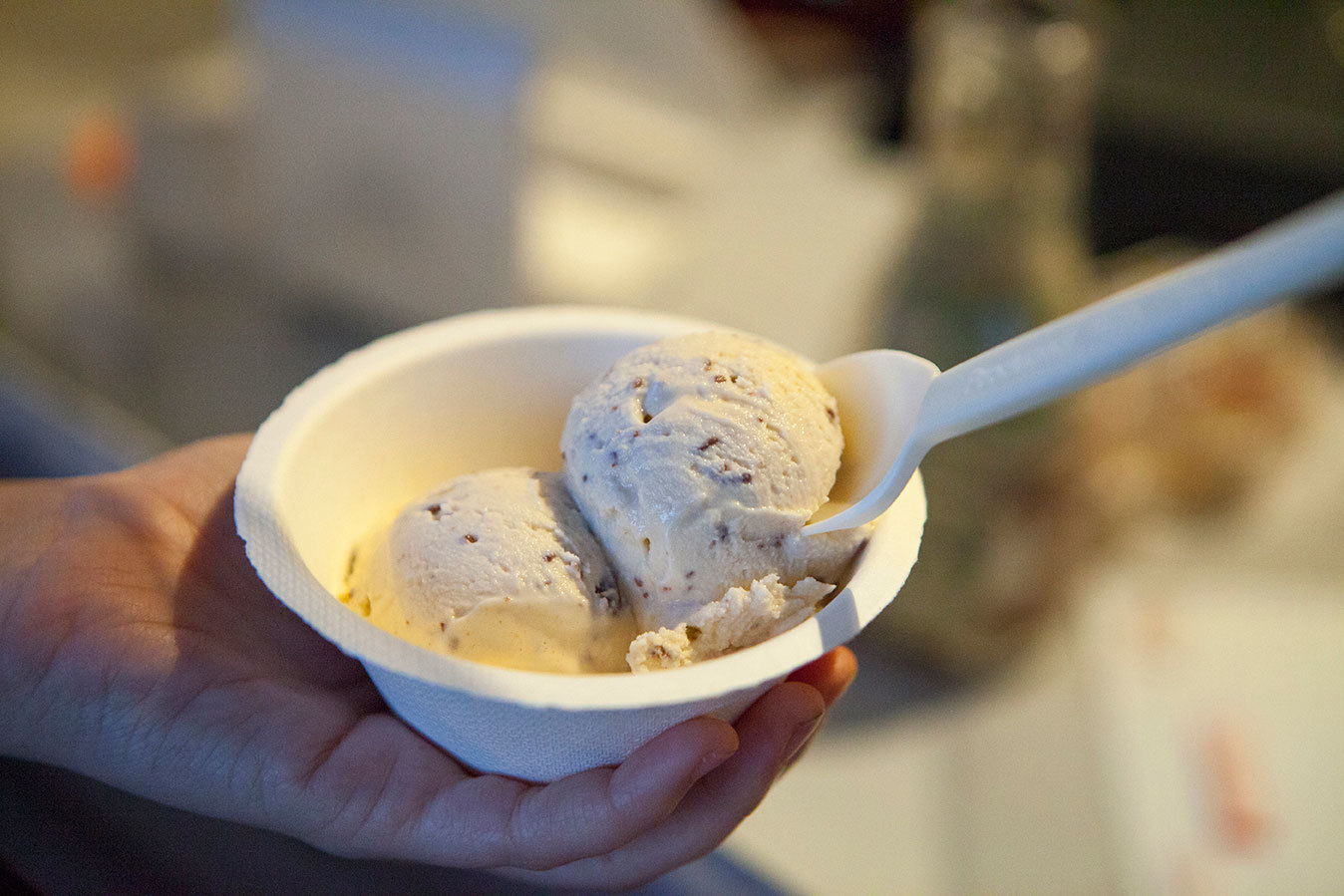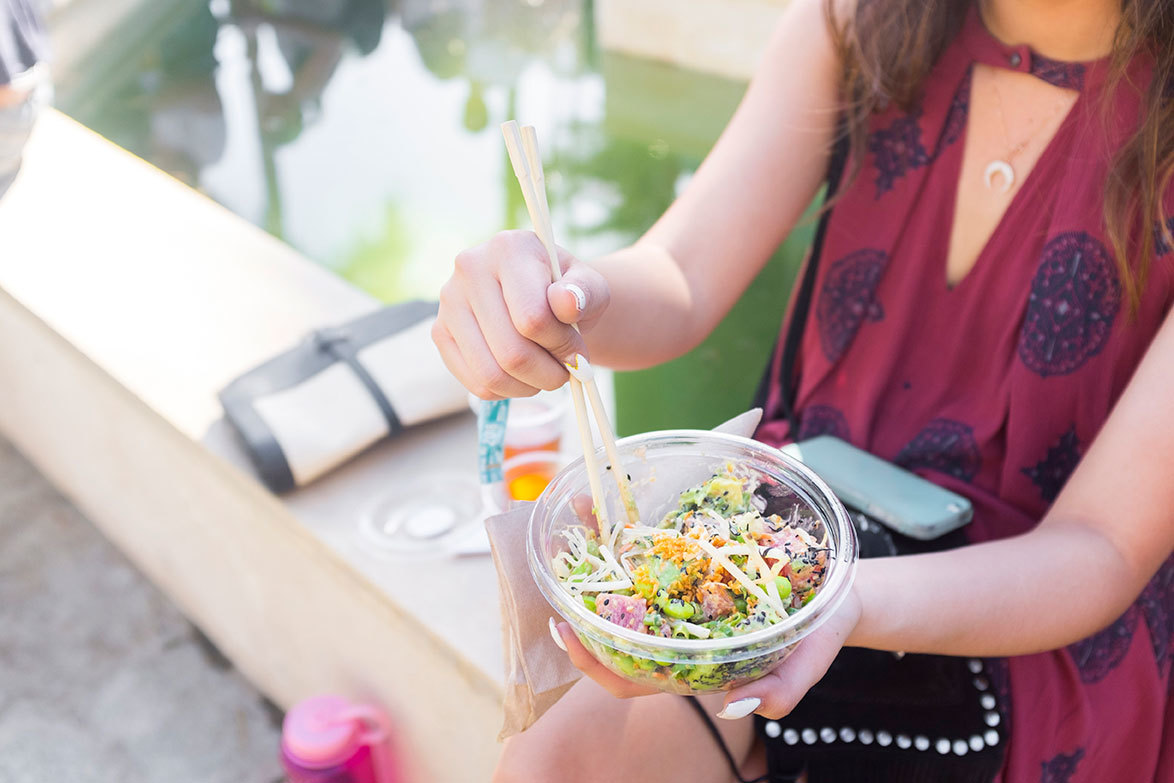 Cheese pizza from Spicy Pie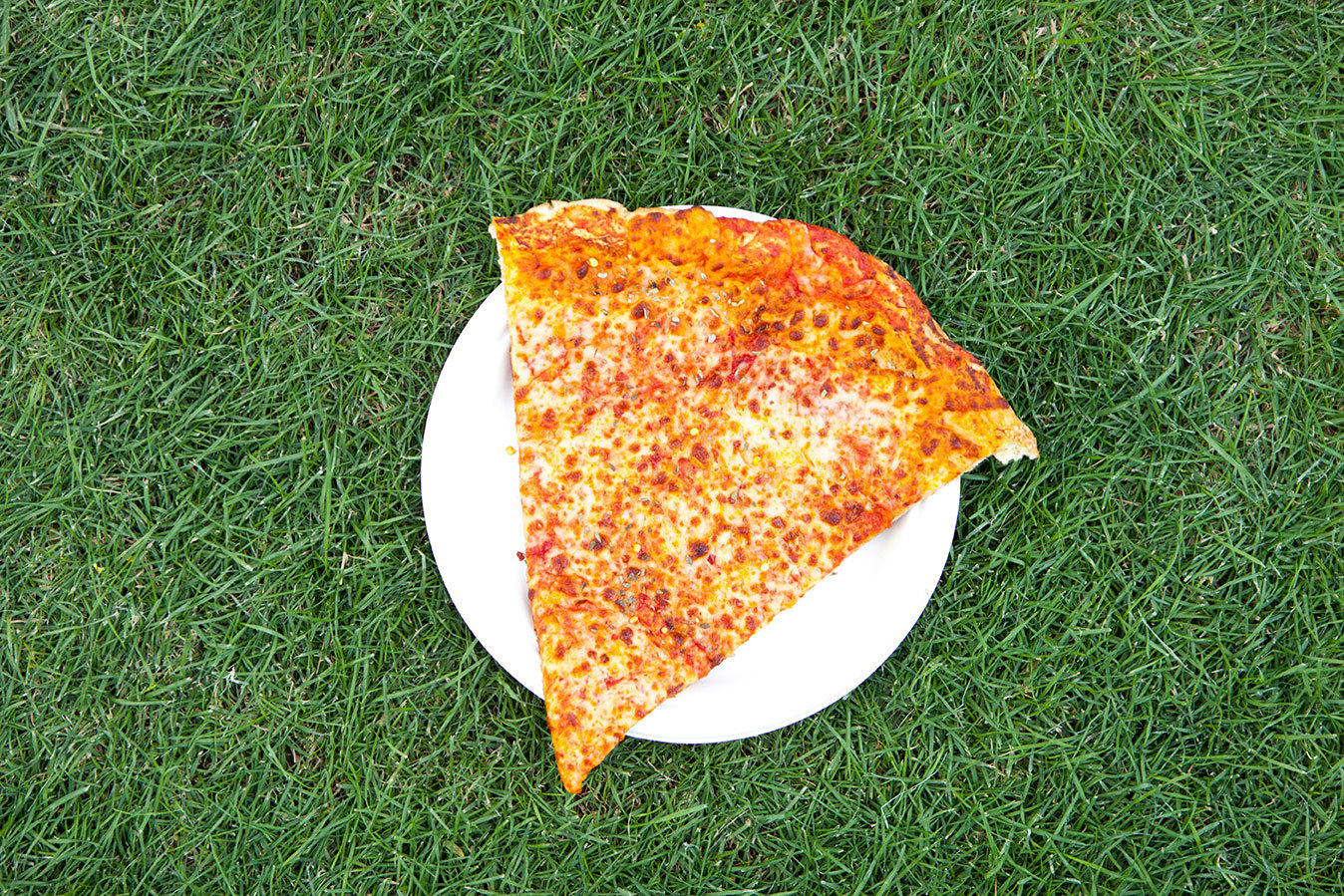 Give Me The Kitchen Sink fries at Beer Belly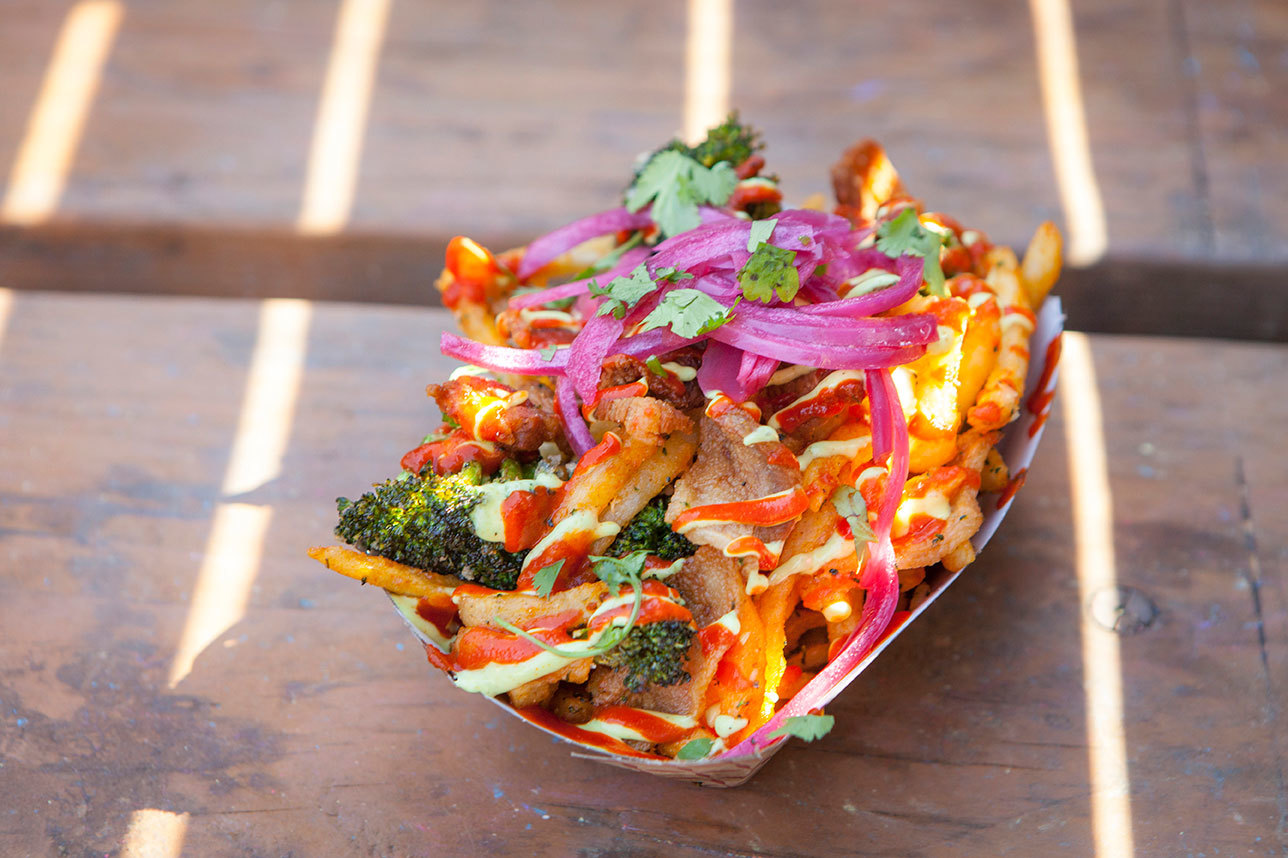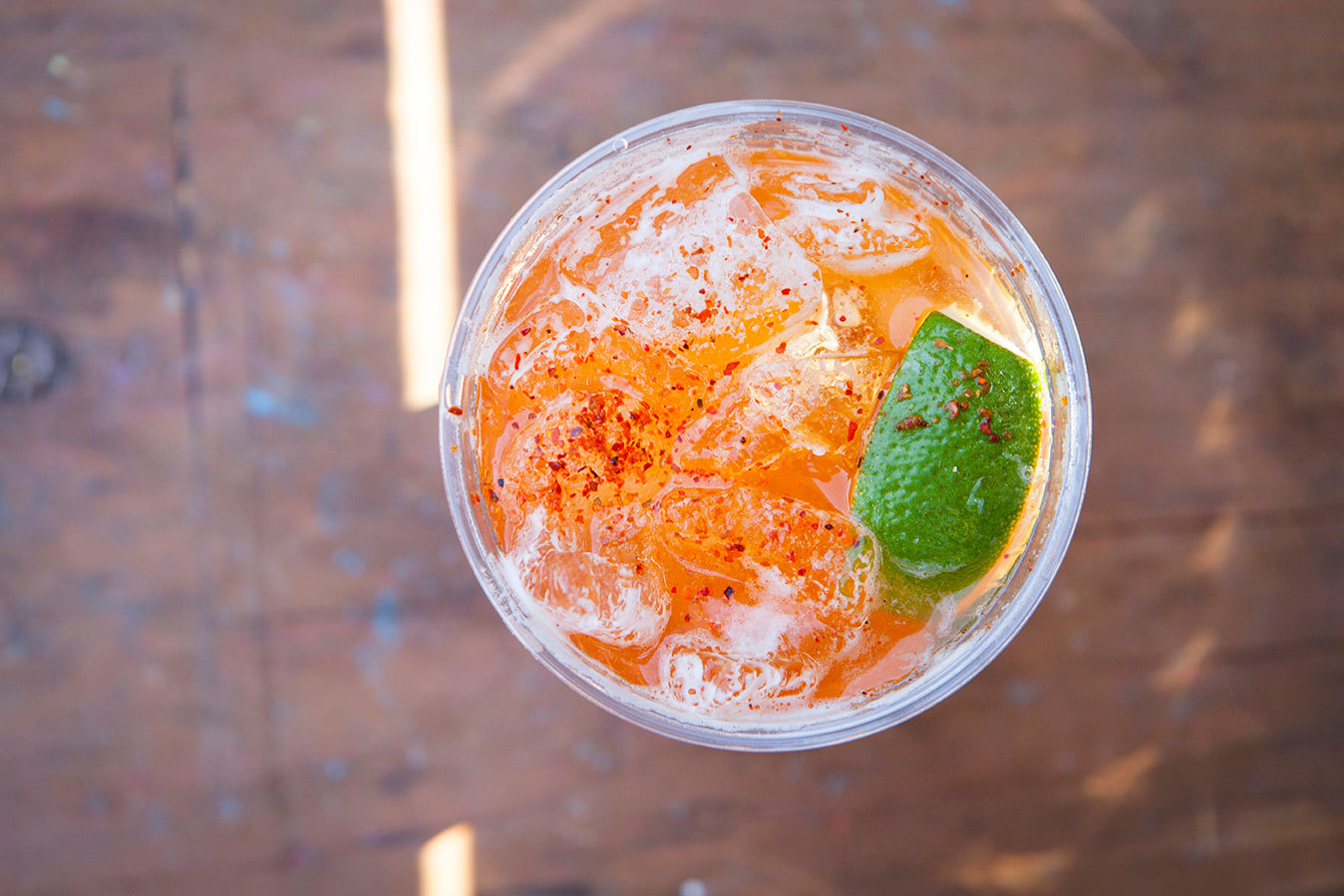 Fresno Fig Burger at Eureka!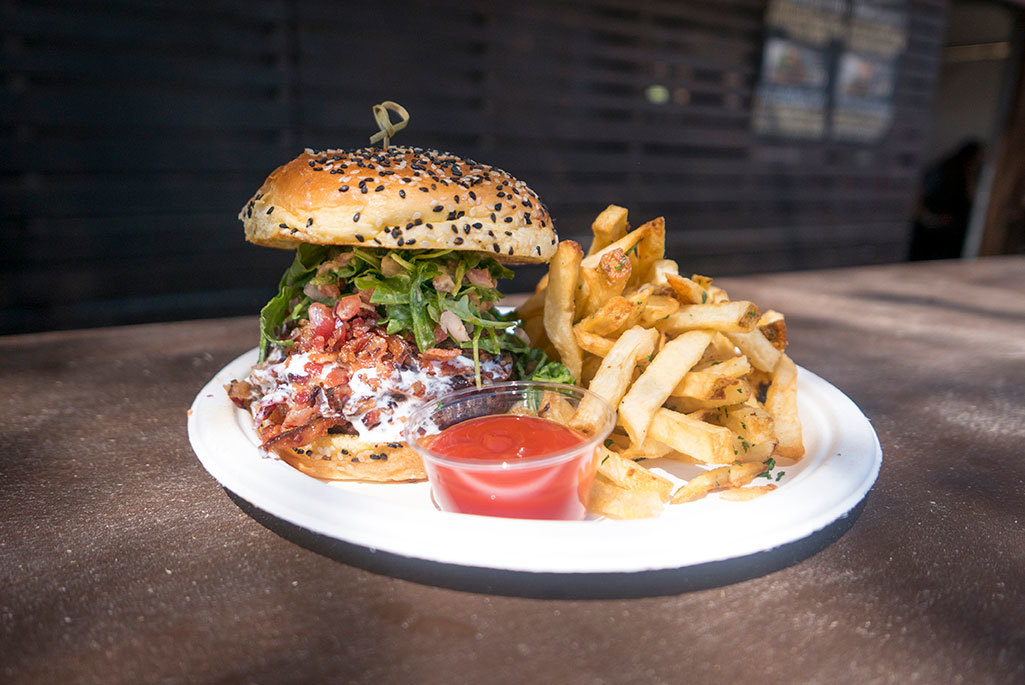 Meatball sandwich at Sotto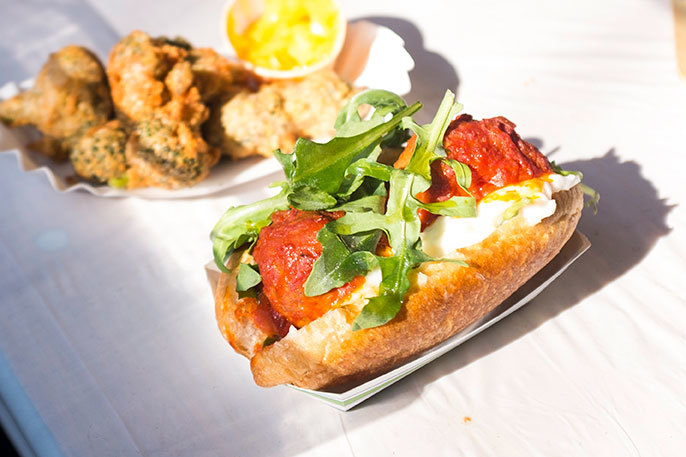 Miso Katsu at Sumo Dog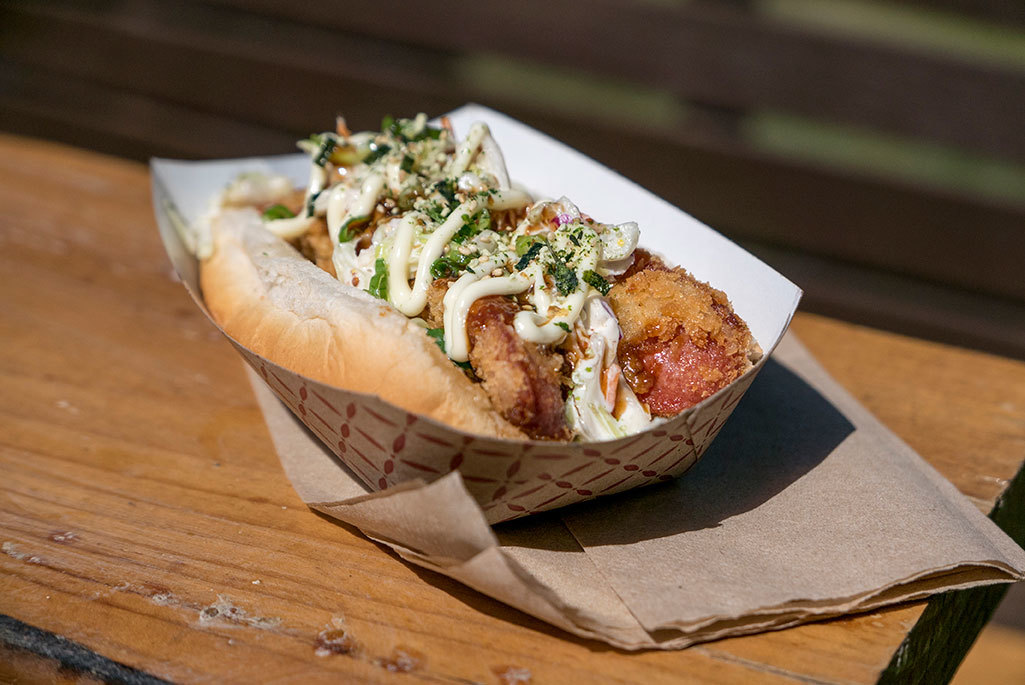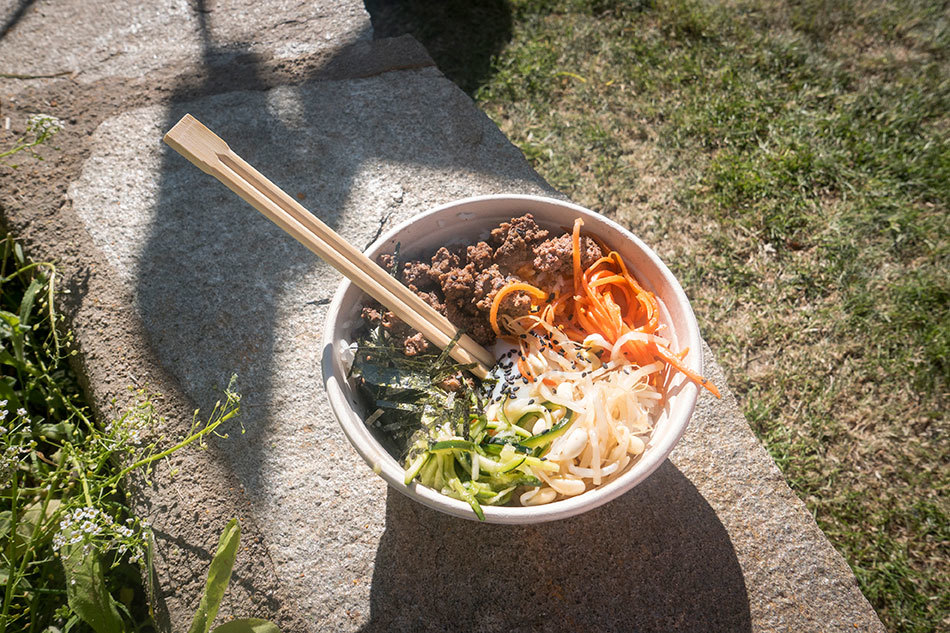 Modern Times' Infinity Beach and Phantom Carriage's Raspberry Broadacres at the Rare Beer Barn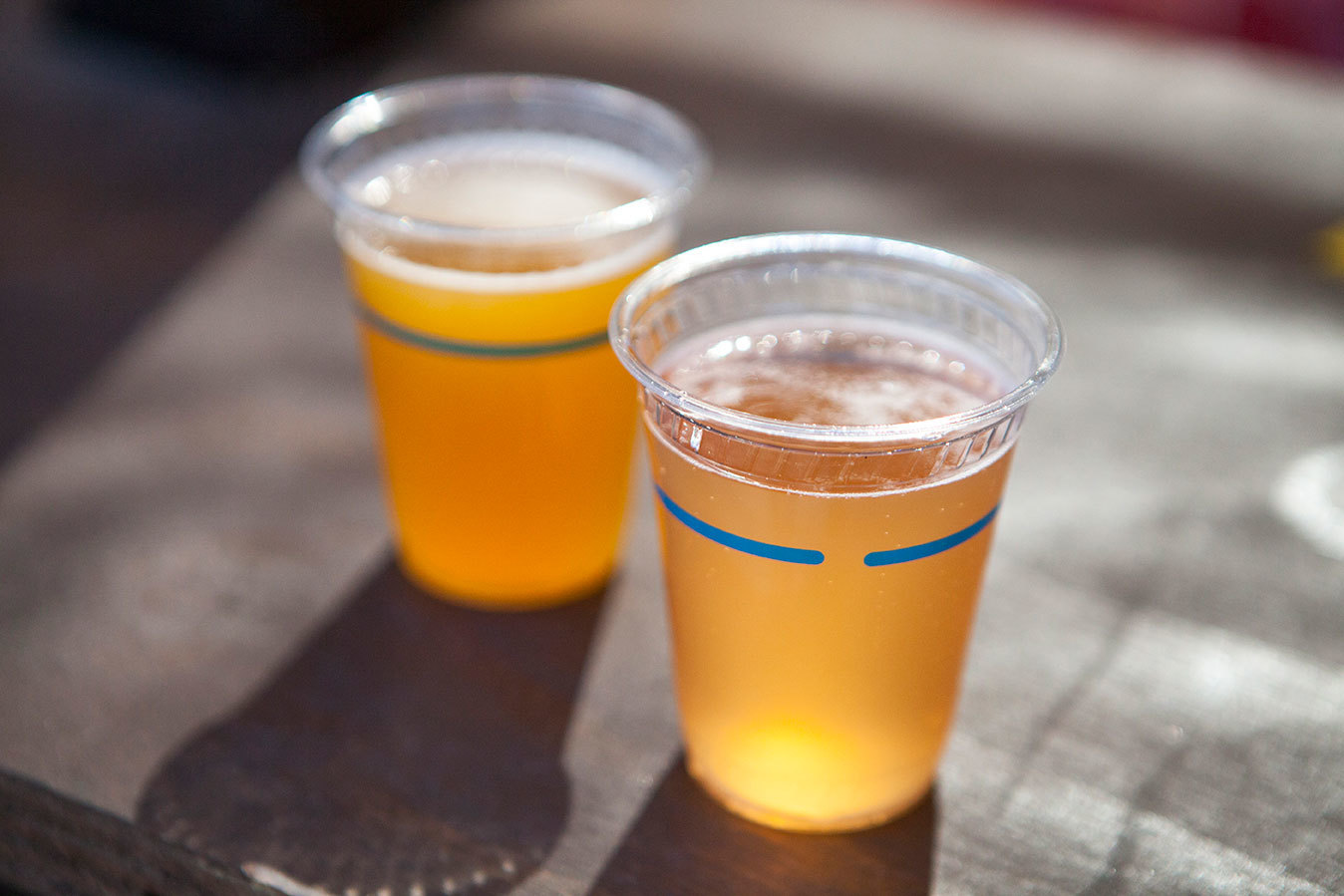 Chicken tikka poutine at Badmaash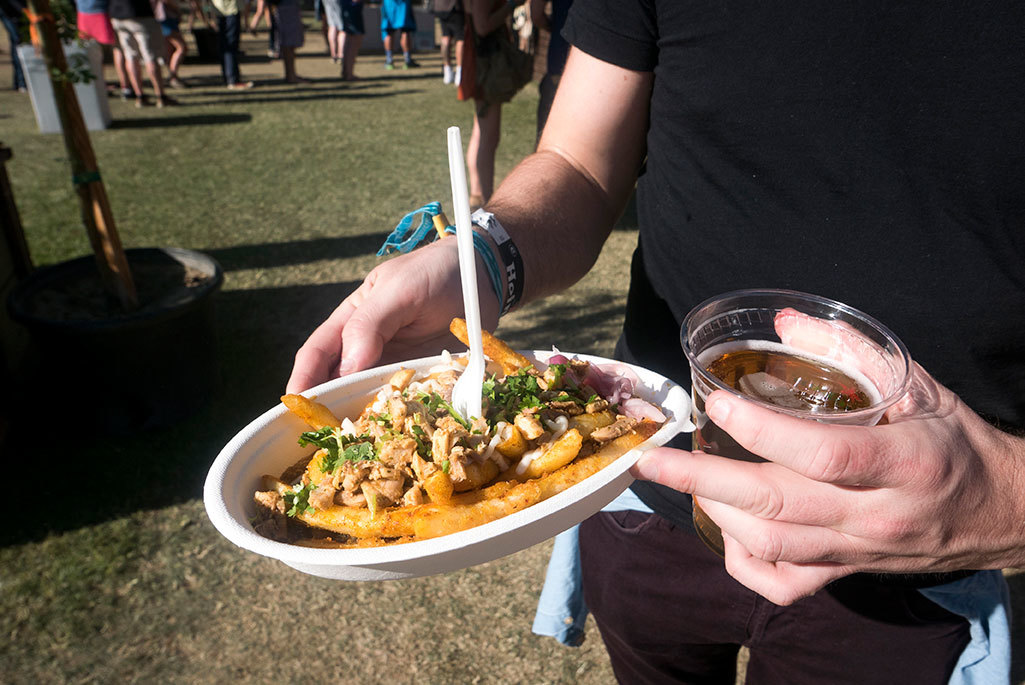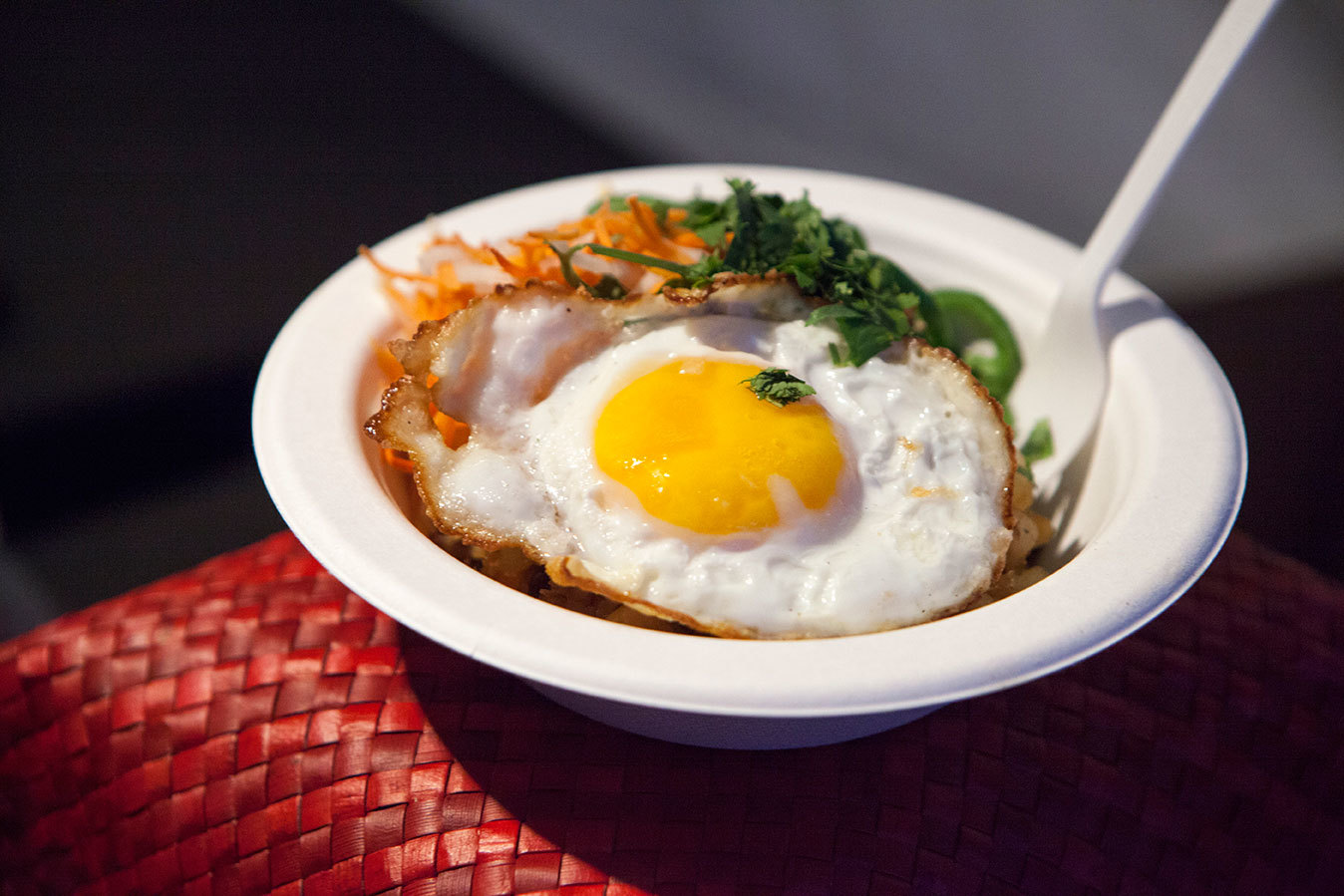 Orange Eastside at The Cabin