Casinos in Los Angeles are a weird thing. For starters, they're barely casinos; with the exception of those on tribal land, California casinos are limited to table games like poker and blackjack. Instead of glitzy Vegas-like skyscrapers, you often find catering hall-sized rooms in an "I think I know where that is?" city like Commerce or Gardena.
The Bicycle Hotel and Casino is trying to change that by putting its Bell Gardens complex on the map in a way that's more meaningful than "just east of the 710." The casino's card room has been open since 1984, but on December 1 the venue will expand into a new seven-story, 70-room, 29-suite hotel stocked with a gastropub, cocktail lounge, spa, pool deck and private cabanas.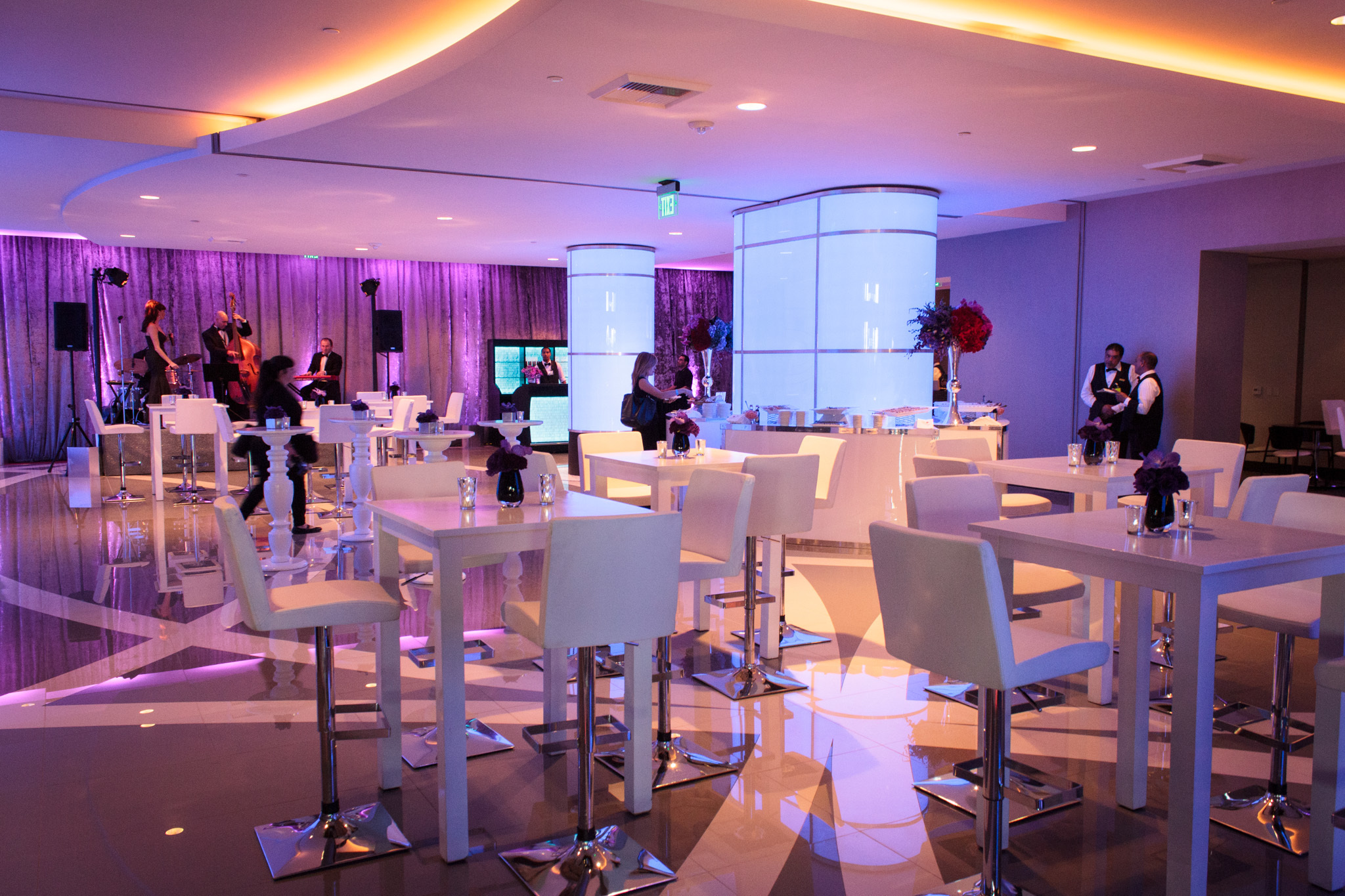 Photograph: Michael Juliano
The hotel certainly has flashes of that gaudy club-chic aesthetic—think crystals, white chairs and blue lights—but overall it's clean and modern. When you walk into the lobby, it feels luxurious, not like some third-rate banquet hall, and that's a big step up for LA casinos. The rooms, too, are surprisingly handsome and affordable; traditional king setups start just under $120 a night, with suites from $150. Of course, if you're feeling like a baller, you may want to opt for the $1,500 suite. The views aren't much to brag about—unless you find power lines and the 710 exciting—but you can catch a glimpse of Downtown Los Angeles from west-facing rooms.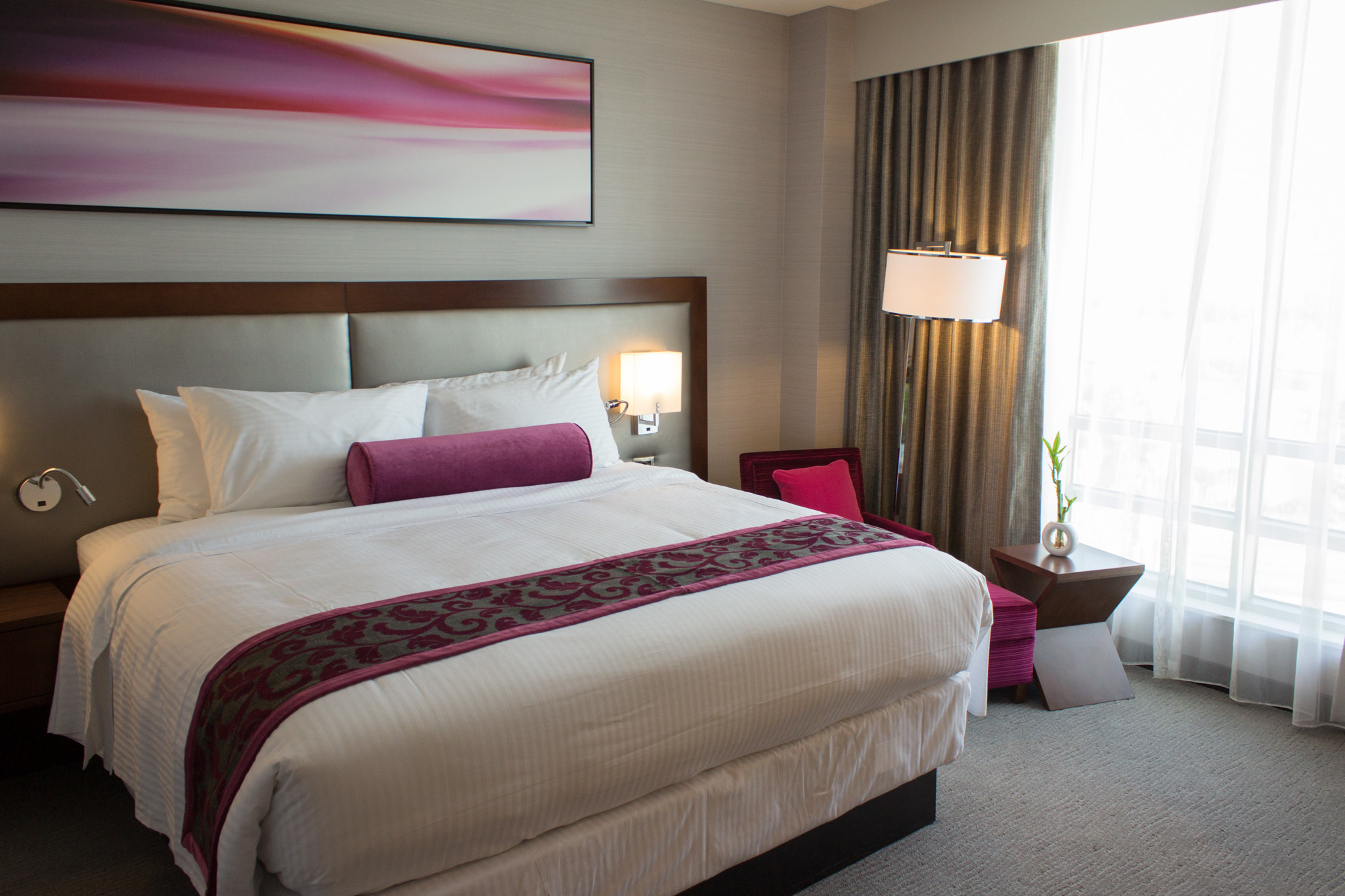 Photograph: Michael Juliano
On the other hand, the actual casino part—with the exception of a new VIP room—is the same as it ever was. That high-roller atmosphere dissipates when you turn the corner into the colossal card room (there are over 200 tables) and find mostly men seemingly on their lunch breaks playing a few rounds of poker. That's kind of LA gambling in a nutshell; you won't find slot machines or roulette wheels, nor will you find traditional dealers. Instead, card rooms charge per seat or wager and in return allow patrons to play each other in "games of skill." That's not to say the room is devoid of any appeal; it's well-kept and is home to the World Poker Tour Legends of Poker, as well as a stop on the World Series of Poker circuit—that's the one you can watch on ESPN.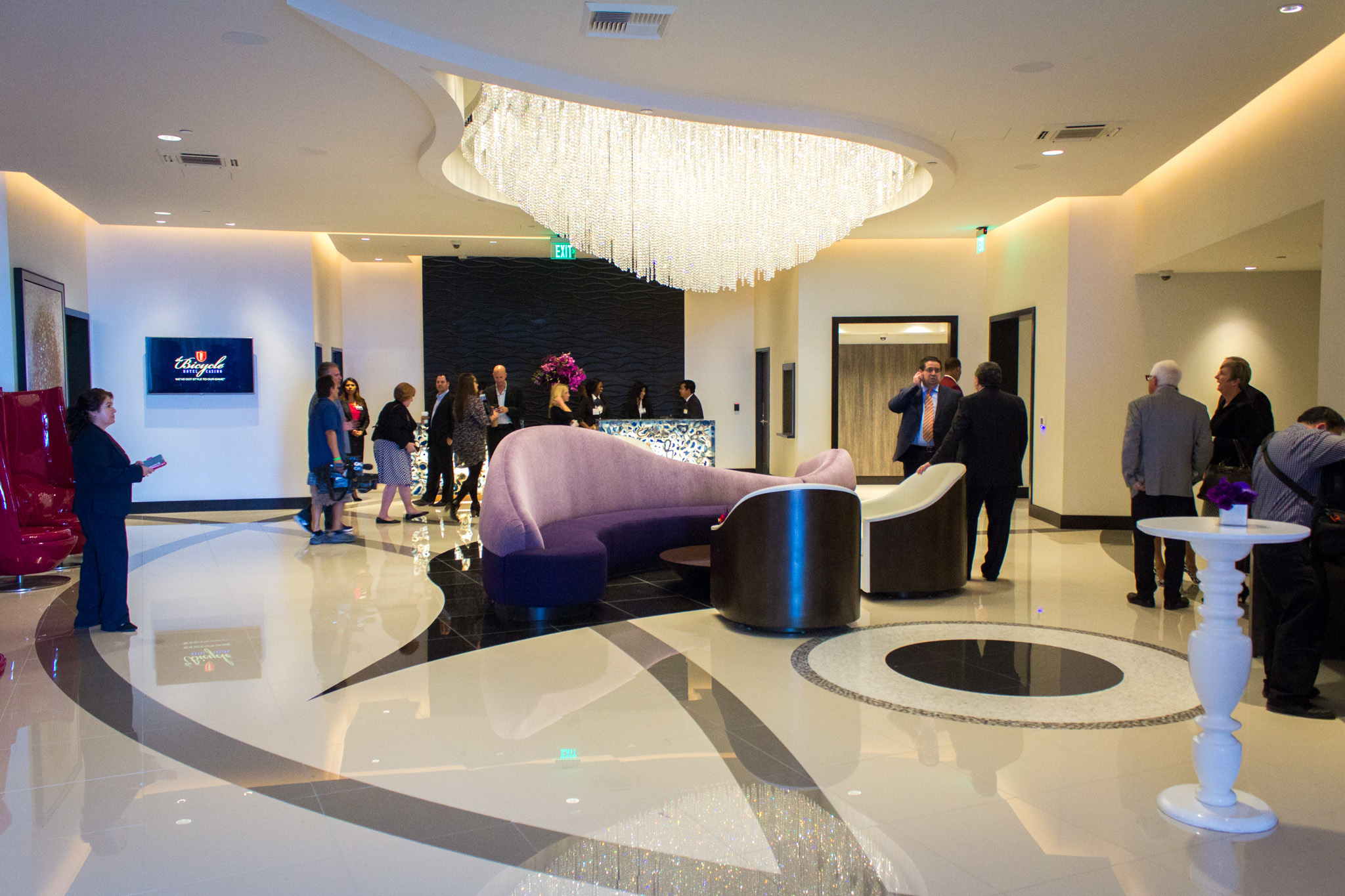 Photograph: Michael Juliano
Governor Jerry Brown was at the casino for a ceremonial ribbon cutting on Wednesday. He along with Bell Gardens officials championed the hotel's opening as an opportunity for local jobs for local people. "The economy and the production of jobs comes in many different ways," remarked Gov. Brown. The Bicycle Hotel and Casino is Bell Gardens' largest employer and brings in tons of tax money to the local economy. We rarely see casinos as anything other than Vegas-style getaways, but Wednesday's event definitely got us thinking about this local, weird world where state and private interests meet and mingle. But more than anything, it's left thinking about its baffling open ceremony: A brigade of showgirls were wheeled out on motorcycles to the tune of Tomoyasu Hotei's "Battle Without Honor or Humanity"—you know, that song from Kill Bill. Casinos, man. Casinos.