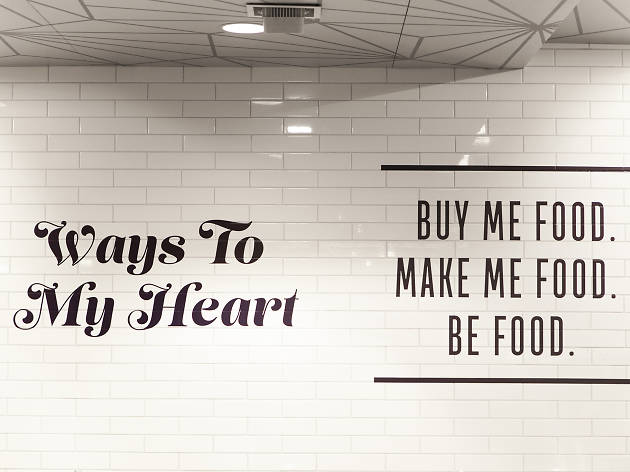 The new Downtown Whole Foods is LA's most tricked-out grocery store
Posted: Wednesday November 4 2015, 2:50pm
Whole Foods' massive Downtown location opened its doors this morning, and if you were able to elbow your way through the crowded store without suffering a panic attack, there were some particular beauties to behold. There's a lounge selling vinyl, a bakery from French pastry chef Eddy Rocq, a coffee bar, a section within the beer aisle dedicated entirely to hard cider, a fish market (and, for at least today, a poke bar) and a hundred other details that made us ogle and point as we walked around the 41,000-square-foot space. Oh yeah, and there's a Chego; Roy Choi happened to be crafting LA's favorite bowls in person today. Near the prepared food counters, a few kiosks allow you to purchase hot and cold drinks, smoothies, veggie juice blends and sandwiches, ordering your lunch with the swipe of a credit card before picking it up at the counter. It's kind of a mind boggling space, and worth a trip even if you have no intention of actually doing any grocery shopping.
Here are a couple of photos from our visit during opening day: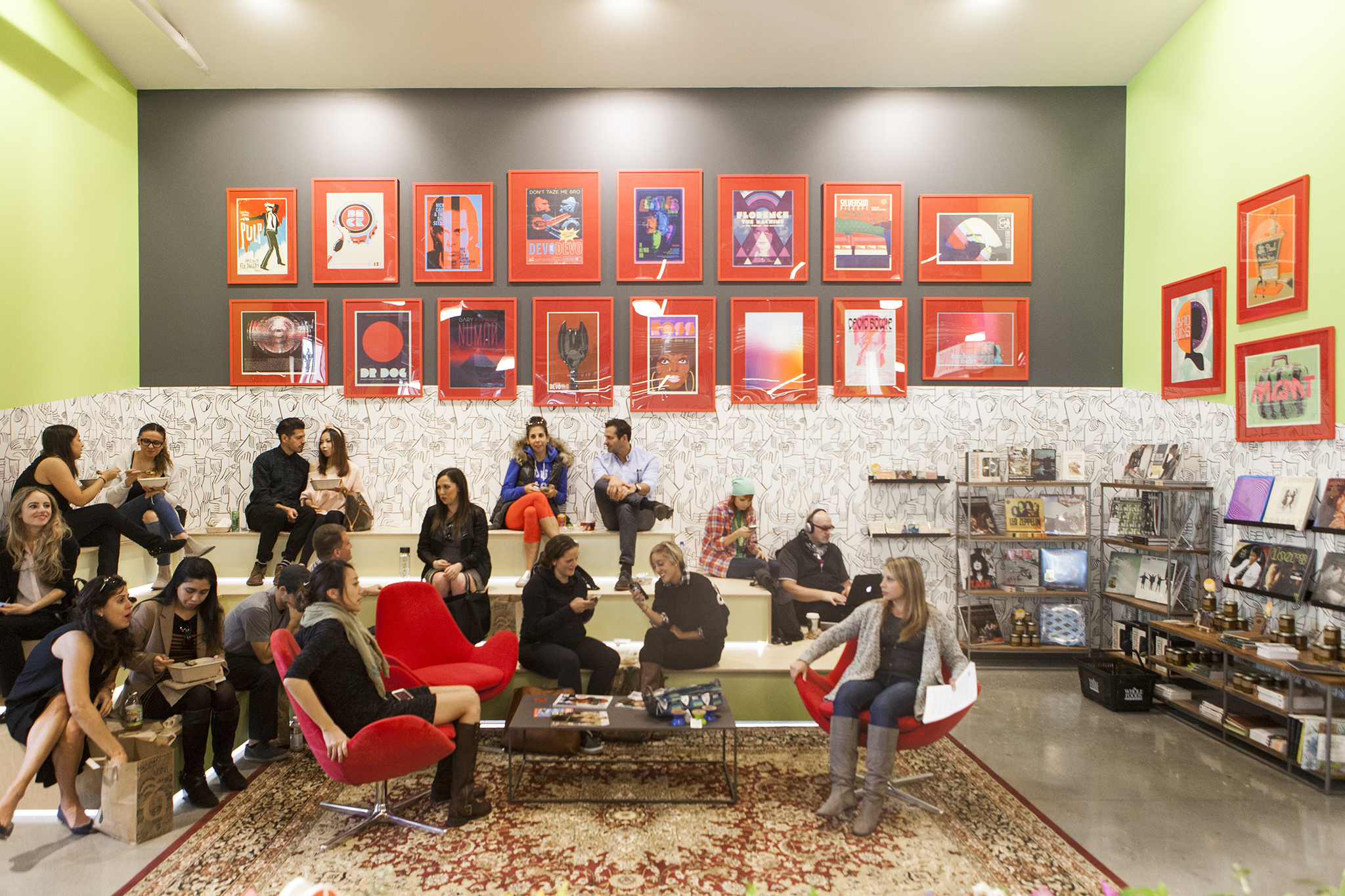 Lounge at Whole Foods.Photograph: Jakob N. Layman
Well, look at this. Just a comfy little lounge (with a rug!) where you can eat your lunch and peruse some vinyl. Totally normal for a grocery store.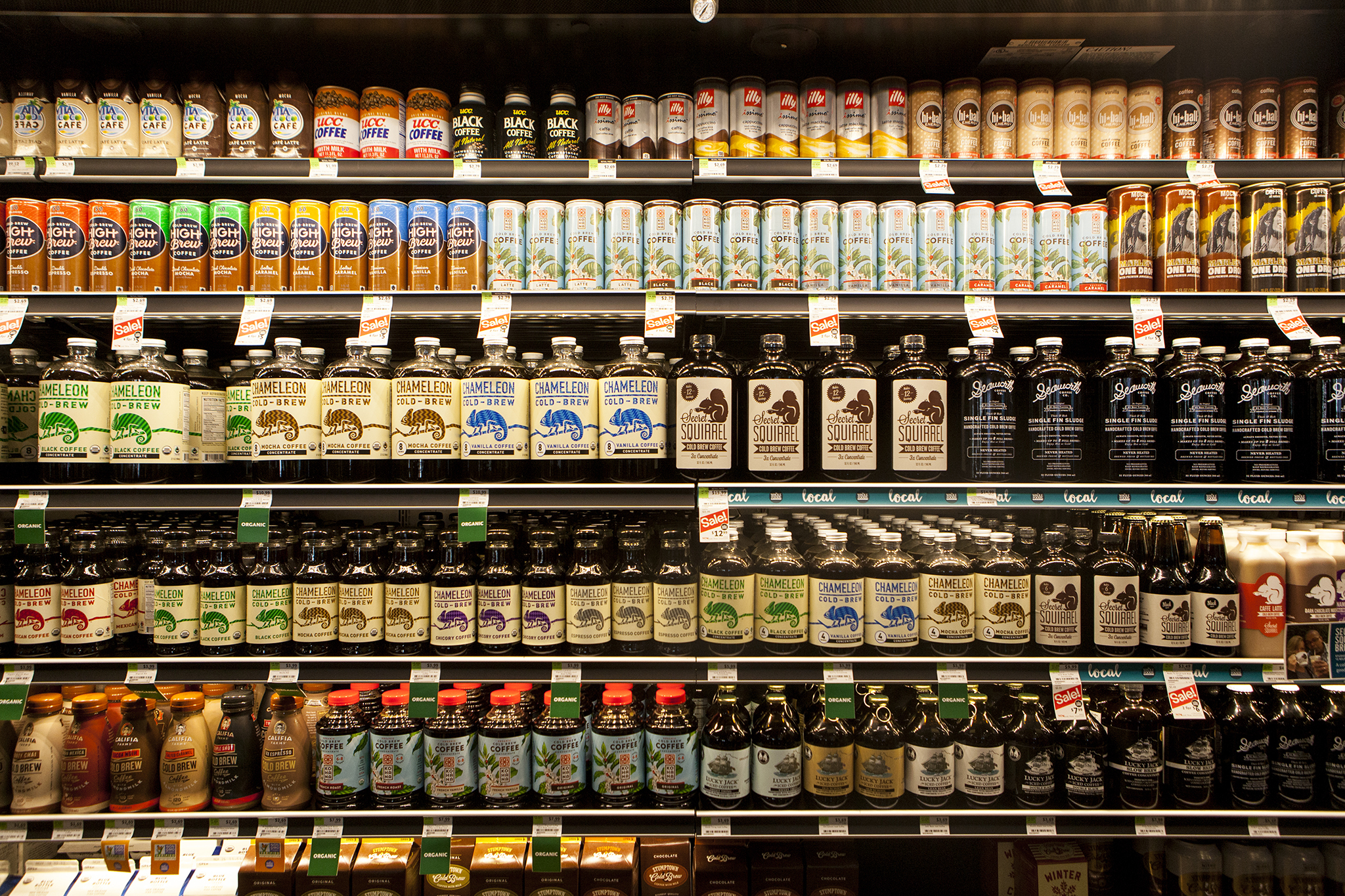 Cold brew case at Whole Foods.Photograph: Jakob N. Layman
Swoon. An entire case of cold brew can be found near the juice bar and bakery section with brands like Chameleon, Stumptown, Secret Squirrel and more. Whole Foods will, of course, tell you which ones are organic.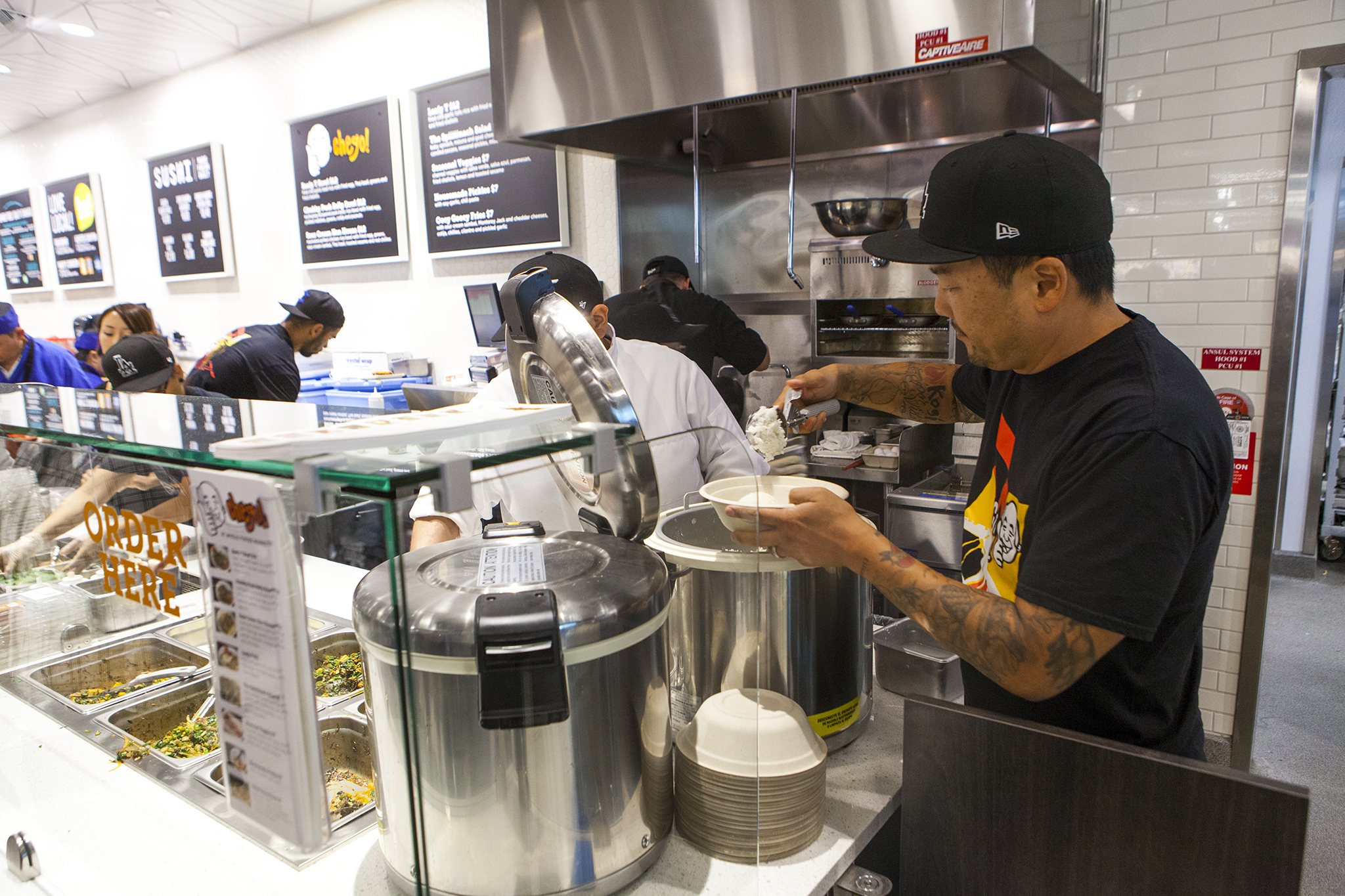 Roy Choi at Chego at Whole Foods.Photograph: Jakob N. Layman
Hi, chef! Roy Choi was serving hungry shoppers at Chego today, which is offering a menu of favorites for $12—think the Leafy T, Chubby Pork Belly Bowl and Ooey Gooey Fries.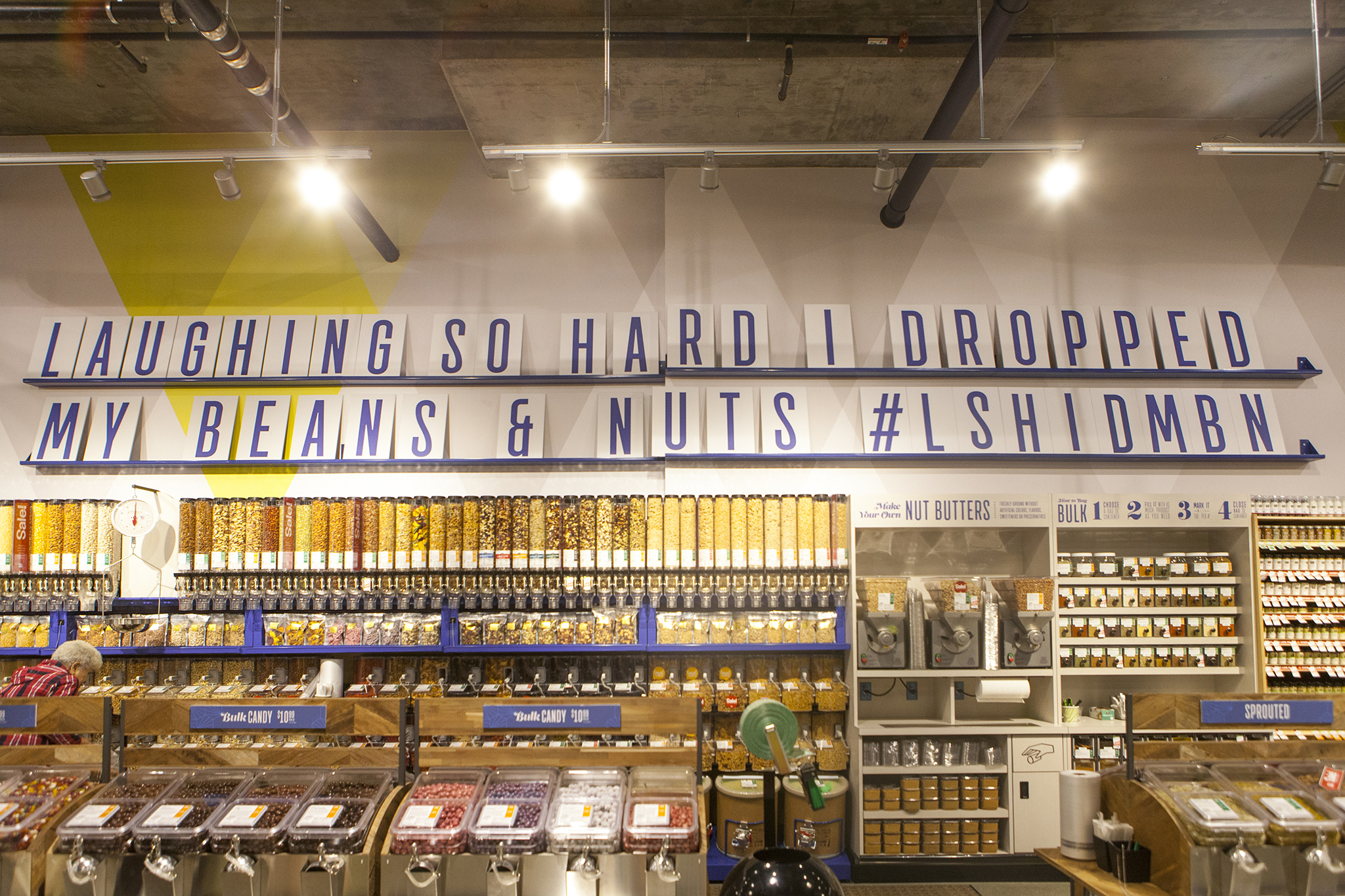 Nut section at Whole Foods.Photograph: Jakob N. Layman
We're not totally sure if this hashtag is going to catch on, but that bean and nut collection is pretty impressive.
The Eight Bar at Whole Foods.Photograph: Erin Kuschner
The bar at Whole Foods is called The Eight Bar and has a perplexing musical theme (a Chicago poster graces the walls, as do neon "Chorus" and "Verse" signs). But, whatever man—we quickly got over our confusion as we realized that the bar serves poutine for $5 during happy hour (Mon-Fri, 3-6pm). There are also weekday specials, like Wine Down Wednesdays and Burger & Brew Thursdays.
The Downtown Whole Foods is located at 788 S Grand Ave, and is open daily 7am to 10pm.
RECOMMENDED: See more in our guide to Downtown Los Angeles
Share the story