We can't think of any other Hollywood Bowl show in recent memory that's drawn as much interest as the three-night run of Disney's The Little Mermaid in Concert. It makes sense: Disney songs, '90s nostalgia and TV stars are the blueprint for a headline-grabbing, money-printing machine. But we don't mean to sound cynical about it because the film-to-stage translation of the 1989 animated movie was bursting with just as much heartfelt enthusiasm as the original.
A cross between a concert, live score, film screening and Broadway revue, the performance assembled an all-star cast to assume its singing roles: Rebel Wilson as Ursula, Tituss Burgess as Sebastian, Darren Criss as Prince Eric, John Stamos as Chef Louis and Jodi Benson as Ariel, who originally provided the voice for the mermaid (Sara Bareilles assumed the role during the first two performances). Burgess, with his infectiously bubbly charisma, and Stamos, outfitted with an oversized mustache and cartoonish French bombast, pitched in particularly memorable performances.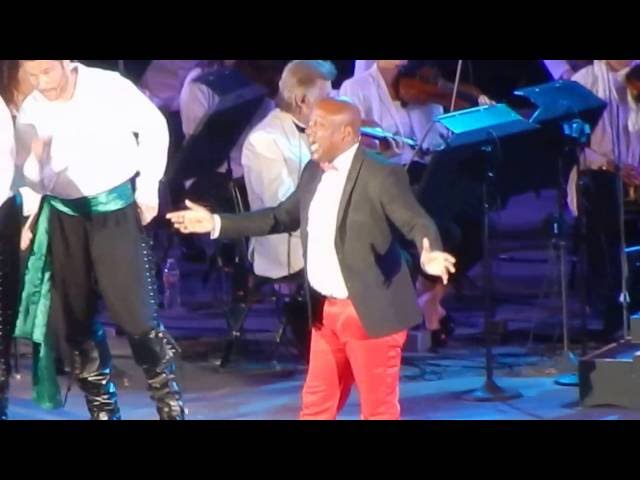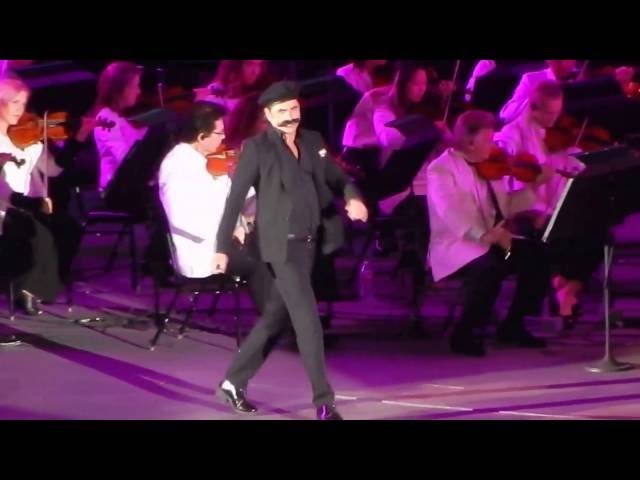 We probably don't need to tell you this, but people love Disney songs—specifically from the animation studio's '90s renaissance. Benson's reprisal of her role as Ariel made the evening that much more powerful for the "only '90s kids" contingent of the crowd. For an entire generation that's still trying to pull off that hair flip, Benson isn't just some actor in a role; her voice is literally Ariel. Adding to the amount of Disney royalty, Monday's performance included a special opening medley from Brad Kane, the singing voice of Aladdin, and Susan Egan, who originated the role of Belle in the Broadway version of Beauty and the Beast.
A 71-piece orchestra and 12-person choir kept the evening clipping along, though four breaks for songs from the film's less-than-beloved Broadway adaptation slowed down the momentum. Maybe that pacing will be ironed out in future adaptations—because we can only assume that this isn't the last such performance from the same team behind last Halloween's Danny Elfman-led The Nightmare Before Christmas concert.
During Monday night's encore, Benson said goodnight to the crowd with a heartfelt performance of "Disneyland," which she originated in the Broadway musical Smile. Benson introduced the song with a note that it was penned by The Little Mermaid lyricist Howard Ashman and credited it with kickstarting her journey into Disney royalty—reminding us that even, and especially, Disney princesses owe something to Disney movies.