For Then and Now, we hunt through the archives of amazing vintage photographs of Los Angeles to find historic images—and then do our best to go out and recreate those same photographs today. We're curious about how far we've come and what's stayed the same in this constantly-changing city we love.
Disneyland, 1955
When Disneyland opened its gates more than 60 years ago, the first thing visitors saw was an idealized small town called Main Street, USA, and a train station, shown here, from which they could be whisked around the park. Main Street was a favorite project for Walt Disney, who built his own private residence over the faux town's fire station. Staff would know he was inside when a lamp outside the apartment was lit; today the lamp burns at all hours in tribute to him.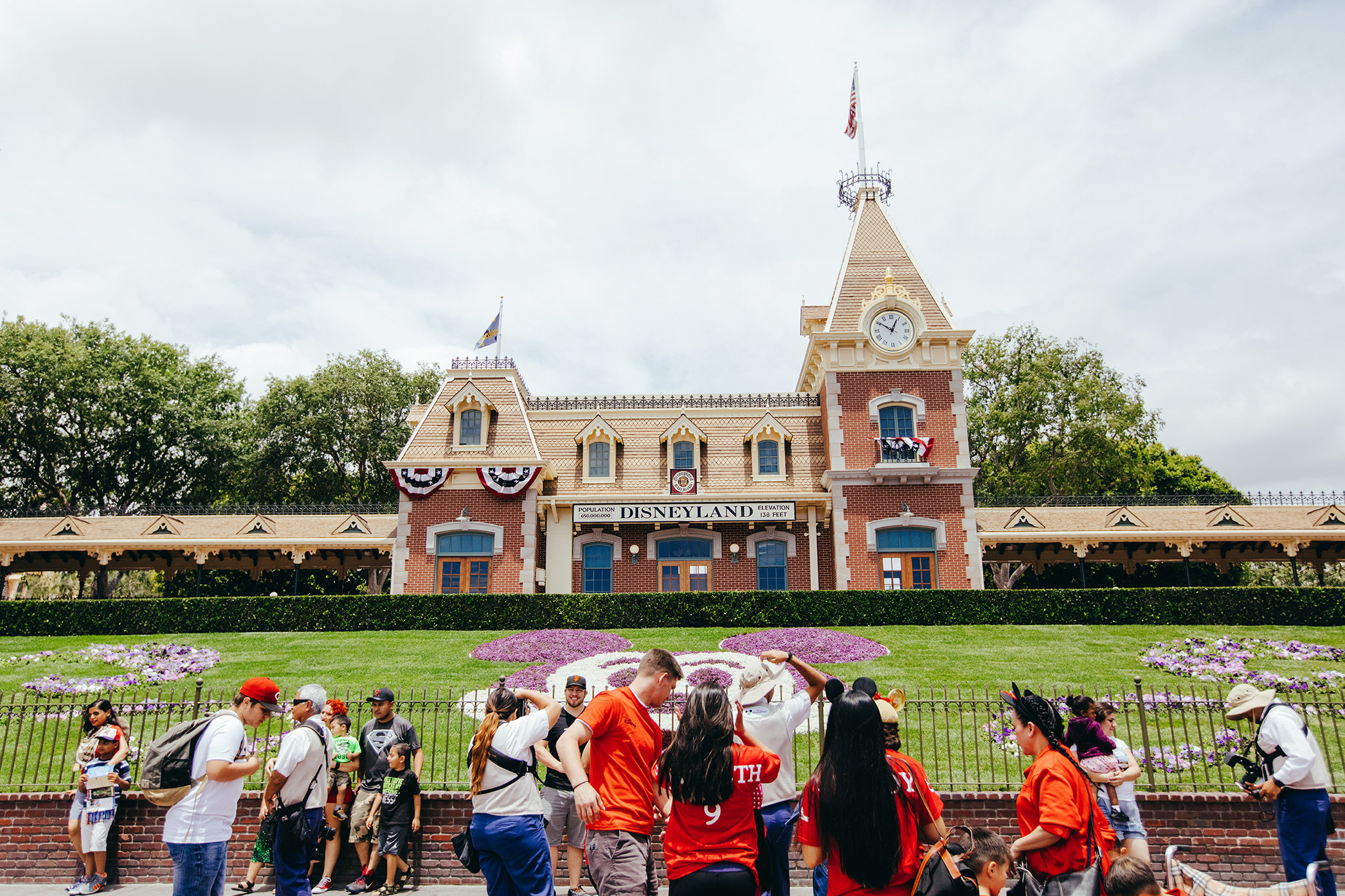 Disneyland, 2017
The turnstiles and ticket scanners have become more high-tech since the early days, but otherwise the experience of arriving at Disneyland has remained true to Walt's original vision, including a view of the "floral Mickey." This flower bed is shaped like the iconic character and features more than 32,000 individual plants that are switched out seasonally by an expert team of gardeners. It has been a beloved first sight (and photo op) for generations of happy visitors.
Want more? Sign up here to stay in the know.
Comments