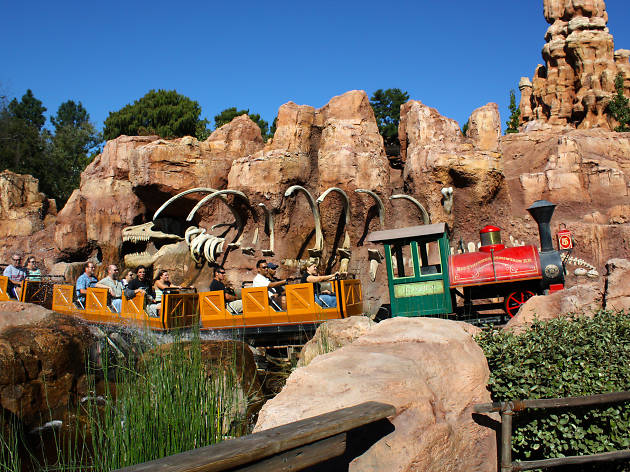 The 25 best Disneyland rides
We rank the happiest place on earth's best attractions, including classic Disneyland rides and thrills at California Adventure
Tacos, driving shortcuts, burgers—Angelenos tend to play favorites, and Disneyland rides certainly aren't exempt. We're counting down the best attractions, in order, at both Disneyland and California Adventure. We'll revisit this list each time the pair of parks reimagine or add attractions—most recently, we've updated the rankings with the opening of the second ride in Star Wars: Galaxy's Edge, and we plan on updating it again once Avengers Campus opens. But for now, consider this your to-do list for the next time you venture down to Anaheim.
Disneyland is open again—and reservations are required—but not all rides may be operating. Make sure to check the theme park's site for the status of your favorite ride.
The 25 best Disneyland rides, ranked
25. Storybook Land Canal Boats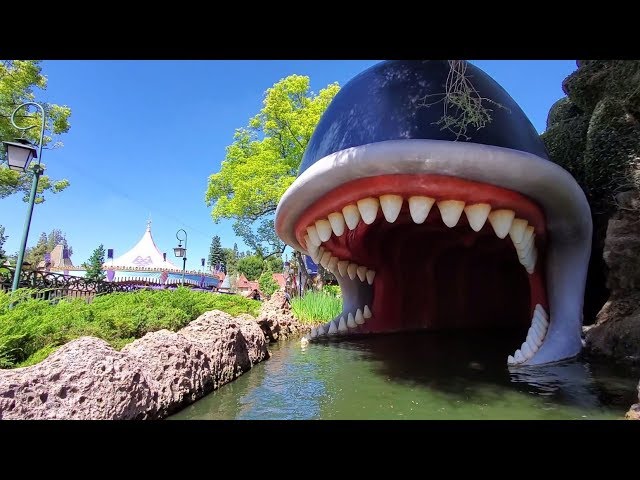 You'll encounter castles, open countrysides and allusions to classic characters on this grand boat tour of Disney fantasy lore. Oh, did we mention it's all at diorama scale? It sounds a little lame on paper, but step aboard this leisurely, narrated cruise—an opening day original—and you'll discover an undeniable charm as you try to spot Lilliputian renditions of Geppetto's workshop and the seven dwarfs' cottage.
Location: Fantasyland (Disneyland)
Best boat name: Flower, as in the skunk from Bambi
24. The Little Mermaid - Ariel's Undersea Adventure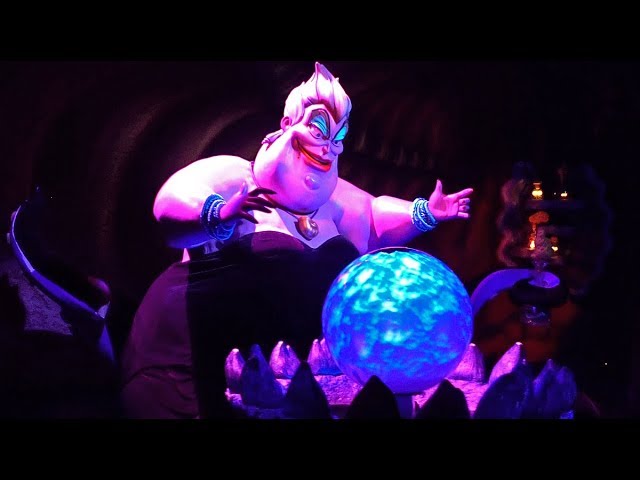 Life is de bubbles in this under-the-sea retelling of The Little Mermaid. A more modern version of the slow-moving dark rides in Disneyland, this conveyor belt of clam shells takes visitors through vibrantly recreated scenes from the movie, complete with nearly every selection from its uplifting earworm of a soundtrack.
Location: Paradise Gardens Park (Disney California Adventure)
Most impressive animatronic: Ursula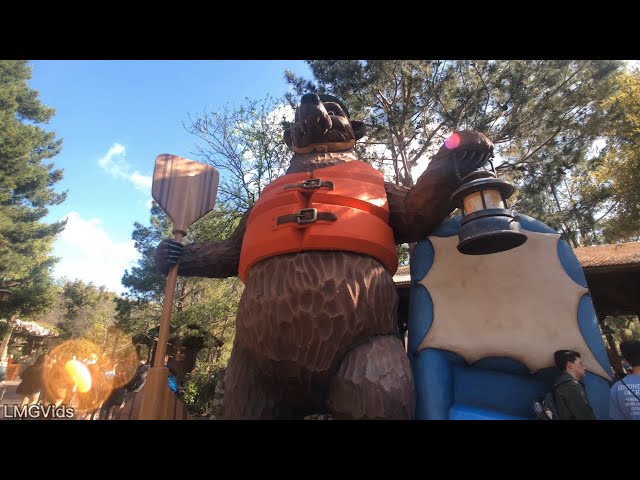 Sometimes you walk off this rapid ride soaked, sometimes you don't—it's the uncertainty that makes it such a thrill. What starts out as a tranquil drift through a mountainous forest quickly descends into a choppy plummet.
Location: Grizzly Peak (Disney California Adventure)
Best place to keep your socks dry: Anywhere but on your feet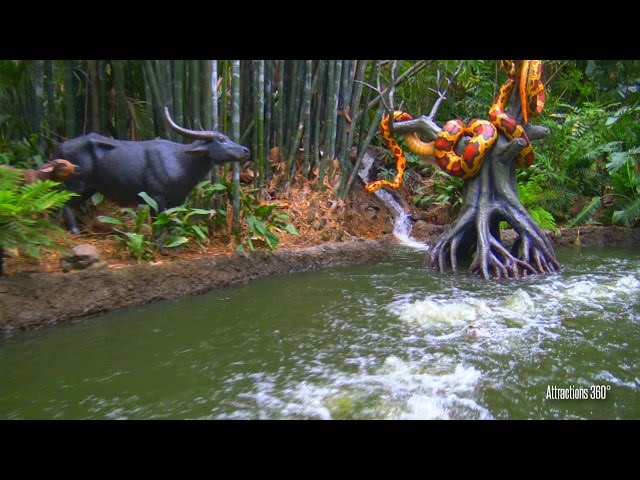 Like vaudeville on water, Jungle Cruise combines animatronic animals and cheesy commentary into a hilariously groan-inducing experience. The attraction transports riders on a world-spanning river cruise through exquisitely lush jungle environments, all under the guidance of a hapless and humorous skipper. While not the most riveting ride (and one with some insensitive elements that are set to be changed), it will more than meet your need for pop culture references and dad jokes.
Location: Adventureland (Disneyland)
Best worst pun: "It's actually made of limestone, but most people take it for granite."
Take a bumpy drive through London in this unexpectedly twisted dark ride. While your carriage starts in Toad Hall, you'll end up getting into all sorts of trouble and stumbling into some startling places—we don't want to spoil it, but let's just say it's fiercely hot and arid but not the Inland Empire.
Location: Fantasyland (Disneyland)
Best use of blacklight-reactive paint: The entire ride
20. Dumbo the Flying Elephant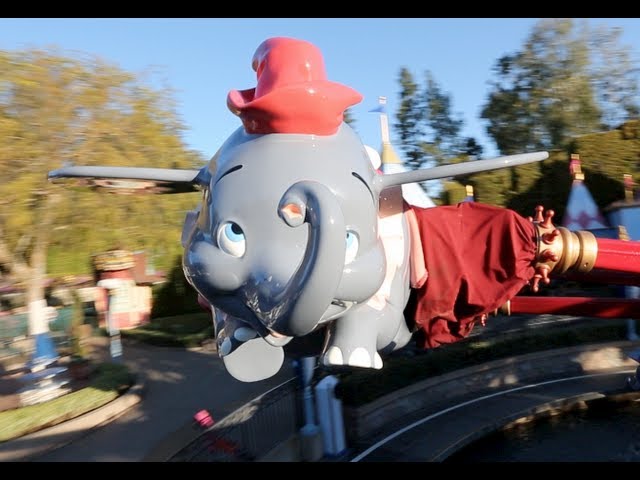 There are no surprises in store on this classic, kid-friendly attraction, but the ability to pilot Dumbo up and down never gets old. Timothy Q. Mouse conducts a cavalcade of flying elephants around and around—magic feather optional.
Location: Fantasyland (Disneyland)
Best Dumbo car color: Turquoise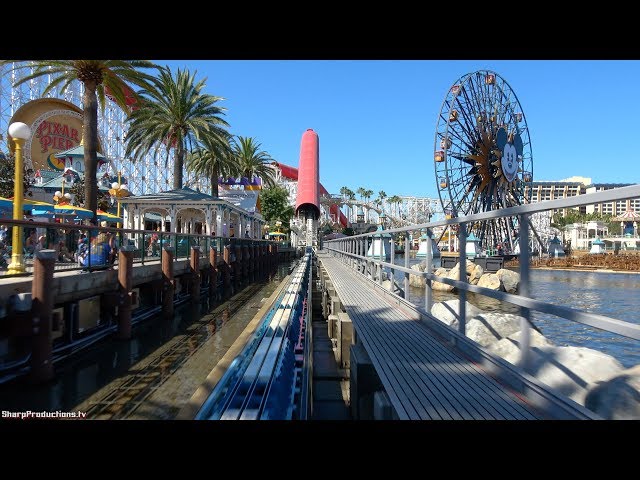 A 0-to-55 launch, a 100-foot-plus drop, one inversion, sky-high views of the entire resort—this is a thrill ride. But Disney elevates the faux wooden coaster above your typical mammoth attraction with a satisfyingly long ride time. Originally operated as the boardwalk-themed California Screamin', not all of its Incredibles-inspired additions are super, but the Michael Giacchino score is a wonderful touch.
Location: Pixar Pier (Disney California Adventure)
Best time to ride: Twilight
18. Guardians of the Galaxy – Mission: BREAKOUT!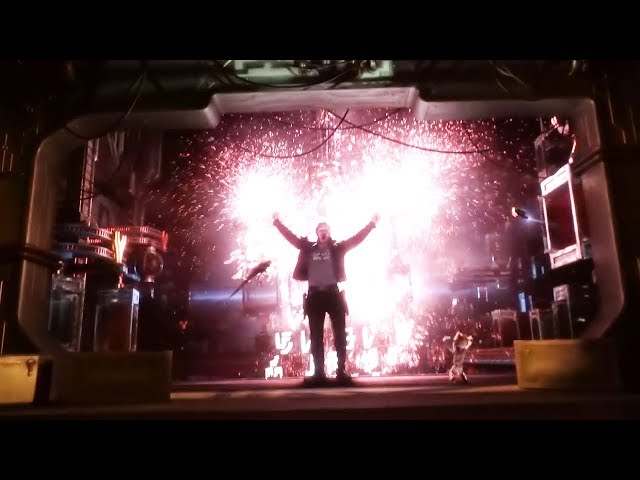 The Twilight Zone tie-ins may have checked out but the stomach-in-your-mouth drops persist—even nauseatingly more so now—at this Guardians of the Galaxy-themed drop ride. An unfathomably convincing Rocket animatronic guides guests into the former Tower of Terror space on an intense, up-and-down-and-up-and-down quest to rescue the rest of the captive Guardians.
Location: Hollywood Land (Disney California Adventure)
Best on-ride song: "Give Up the Funk"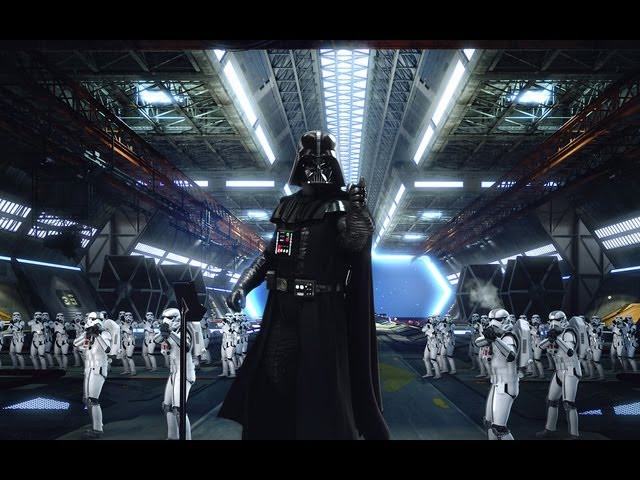 After a 2011 refresh, this Star Wars-themed ride went from a jerky motion simulator to a, well, slightly less bumpy but significantly more awesome 3-D motion simulator. The Star Wars fan service is strong with this one: Your Starspeeder visits two locations chosen at random, including Hoth and the Death Star, while a beloved saga mainstay pilots your ship. The reimagined ride opened with 54 possible combinations to tear through, though that number's been bumped up with additions from the sequel movie trilogy. Expect to ride this attraction multiple times—just maybe not back-to-back.
Location: Tomorrowland (Disneyland)
Best destination: Naboo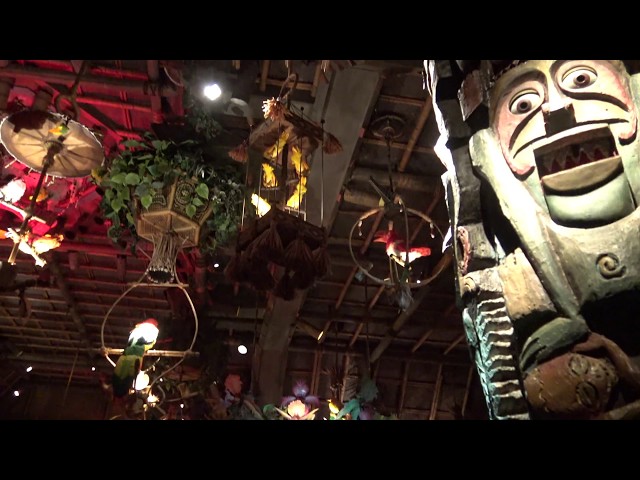 Birthed from the West Coast's midcentury obsession with all things (perceived to be) Polynesian, this thatched-roof hut has played host to the same quartet of melodious macaws since 1963. It's more of a show than a ride, but a kitsch assortment of birds, flowers and tikis sing a tropical serenade over the clickety-clack of animatronic beaks—a technological first—that's simply too charming to pass up.
Location: Adventureland (Disneyland)
Best part of the line: The dedicated Dole Whip counter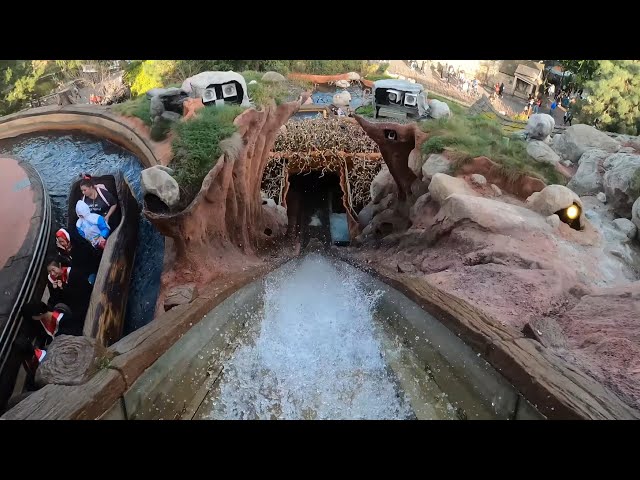 This wonderfully wet log flume's cheerful display of critter friends and bold colors is balanced with a steep plunge into the briar patch and some downright trippy stretches, namely the neon-filled Laughing Place, which feels like it mocks how soaked you just got. It's tough to ignore the fact that it's inspired by the notorious Song of the South, though not for long: The ride is due to get a Princes and the Frog makeover.
Location: Critter Country (Disneyland)
Driest seat: As far back as possible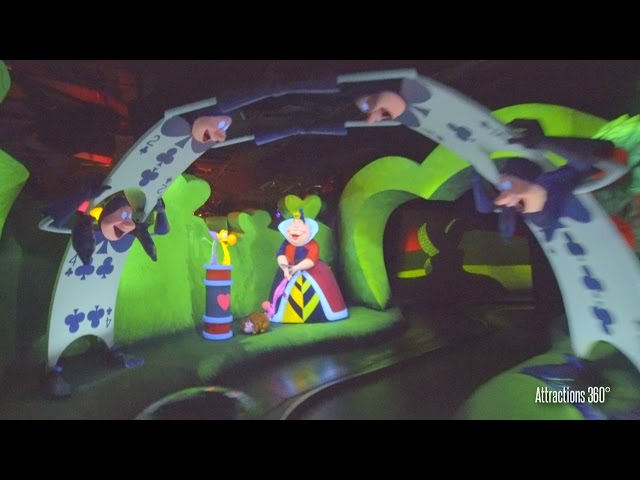 Journey down, down the rabbit hole in this dark ride filled with a talking door knob, a smoke-puffing caterpillar and that mischievously grinning Cheshire Cat. Though the ride had always been a whimsical black light trip, a 2014 refresh has left it brimming with hand-drawn animation and surreal special effects.
Location: Fantasyland (Disneyland)
Best time to celebrate a very merry unbirthday: During a parade; you might be able to catch a bird's-eye view from the rooftop section of the track
13. Radiator Springs Racers
Even if you have no interest in the Cars franchise, this adrenaline-fueled trip through the film's Route 66 setting is a blast. The ride's split up into three parts, each better than the last: a serene outdoor joy ride, a manic meet-and-greet with unbelieveable animatronics of Cars characters and a high octane race. With standby lines regularly above 90 minutes, consider this your one must-FastPass attraction in Disney California Adventure.
Location: Cars Land (Disney California Adventure)
Best way to beat the crowds: Hop on the single rider line, which will regularly get you onboard within a half hour (and though your party will be split up, sometimes you'll end up in the same vehicle as one of your parkgoing friends)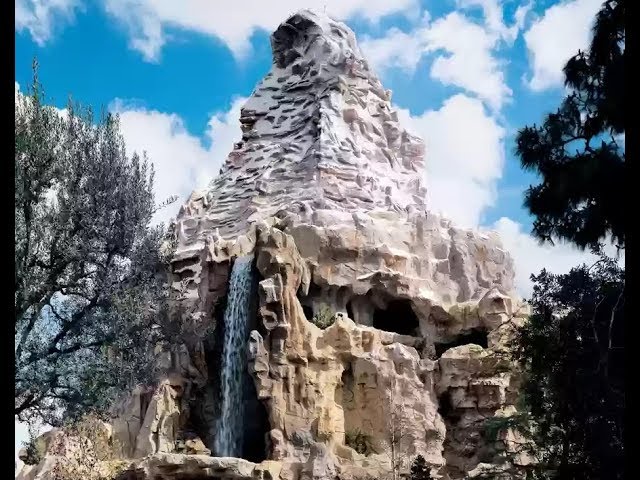 The first steel coaster ever constructed, this reckless bobsled tumbles along the caverns, cliffs and splash pools that comprise the mock Matterhorn. A roaring encounter with the Abominable Snowman isn't even the most terrifying part of the ride—no, that honor goes to every sudden dip and tight turn that keeps the ride frightfully (sometimes painfully) fun.
Location: Fantasyland (Disneyland)
Least uncomfortable spots: Second and third seats in the front car
11. Millennium Falcon: Smugglers Run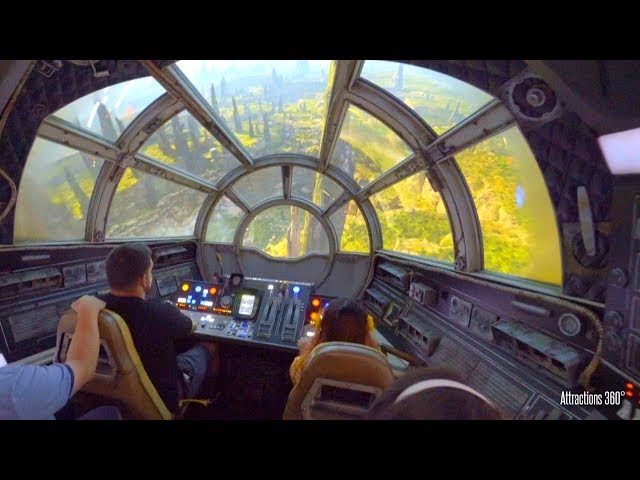 The most satisfying feeling in all of Disneyland: Pulling the silver lever in the cockpit of the Millennium Falcon to engage the hyperdrive and make the jump to light speed. But even if you aren't assigned to the pilot's chair in this visitor-controlled motion ride, set inside a jaw-droppingly faithful recreation of the fastest hunk of junk in the galaxy, you'll be kept plenty busy: As gunners blast TIE fighters and engineers frantically mash on buttons to keep the ship's shields restored, two pilots steer the Falcon on a treacherous smuggling run, with orders barked by space pirate Hondo Ohnaka. If you bang up the ship too much, castmembers will playfully lambast your performance as you exit into a hallway of flickering lights and sparking sounds. Better luck next time—and make no mistake, this ride absolutely warrants a next time, and a time after that, and a time after that…
Location: Star Wars: Galaxy's Edge (Disneyland)
Best assignment: Pilot, on right side of the ship (you'll steer the Falcon up and down and engage the hyperdrive)
10. Soarin' Around the World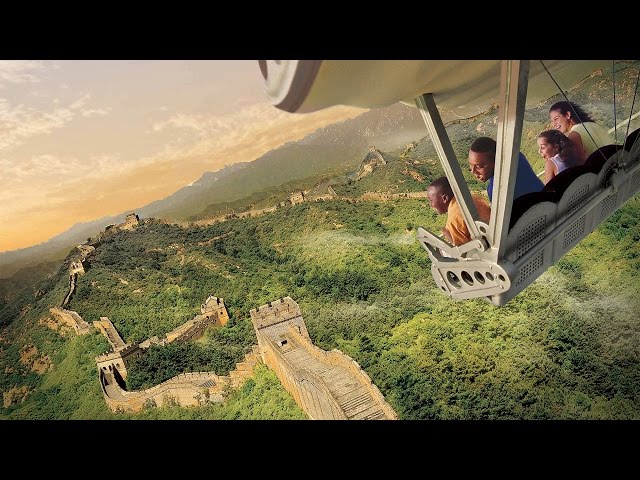 With a steady wind and the scent of roses wafting in your face, this hang glider-meets-IMAX-like dome experience is the type of technical feat that only Disney can pull off. The ride simulates flying over some of the world's (formerly California's) most beautiful assets, including the Matterhorn (the real one) and the Eiffel Tower, all set to a triumphant score that has us walking off the ride with a serious case of wanderlust.
Location: Grizzly Peak (Disney California Adventure)
Best seat in the house: Section B, Row 1
9. Big Thunder Mountain Railroad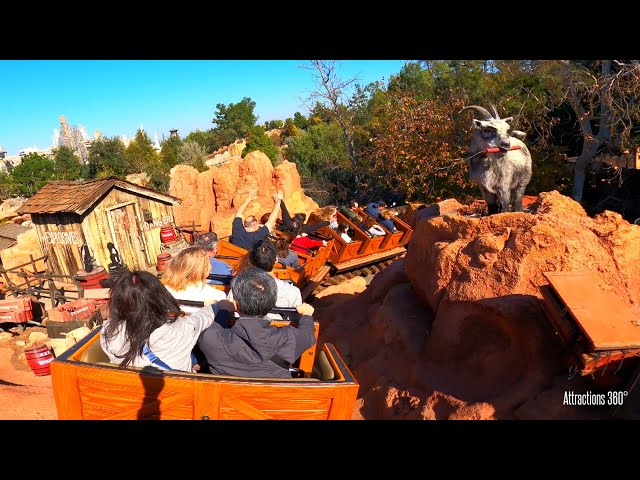 This runaway mine train coaster weaving through rainbow caverns and craggly canyons always manages to feel faster and more exhilarating at night; chalk that up to tight turns and sudden dips that seem to come startlingly close to rock faces. Though the coaster lost a little bit of its lovably rough ride after a 2014 refurb, it gained an explosive—literally—final lift hill that's made the attraction even more of a thrill.
Location: Frontierland (Disneyland)
Wildest seat in the wilderness: Last three rows
8. Toy Story Midway Mania!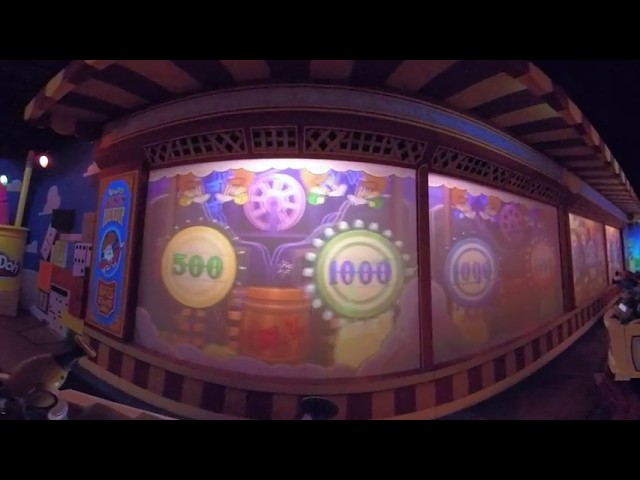 The concept for Midway Mania is simple: Pull a drawstring on a swiveling blaster to shoot targets in a 3-D projection. But this whirly, rollicking tour of boardwalk-style games brings the whole Toy Story crew into the mix to create an experience that's far more amusing than your average plate-breaking, balloon-popping, ring-tossing sideshow. It's almost guaranteed that you'll be coming back to chase your high score over and over again.
Location: Pixar Pier (Disney California Adventure)
Best shooting tip: Bend at the wrist, not the elbow, to fire off shots much faster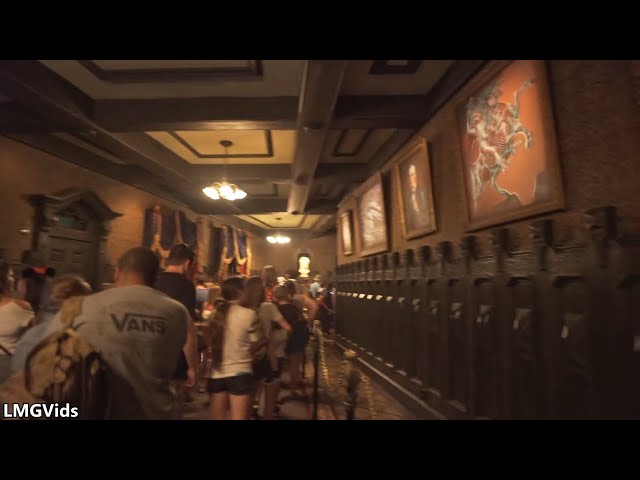 "Haunted" is the key word here: From doorknobs to candelabras, seemingly every part of the ride is alive—or rather, undead. The Haunted Mansion trades scares and creeps for hints of dark humor and practical effects that are still mystifying over a half-century later. Though its biggest draw comes around the holidays with a Nightmare Before Christmas makeover, nothing can beat the regular version. In fact, we'll take the slow creep of those classic organ blasts over a Danny Elfman-inspired score any day.
Location: New Orleans Square (Disneyland)
Best ghostly effect: The ballroom-dancing ghosts
6. Pirates of the Caribbean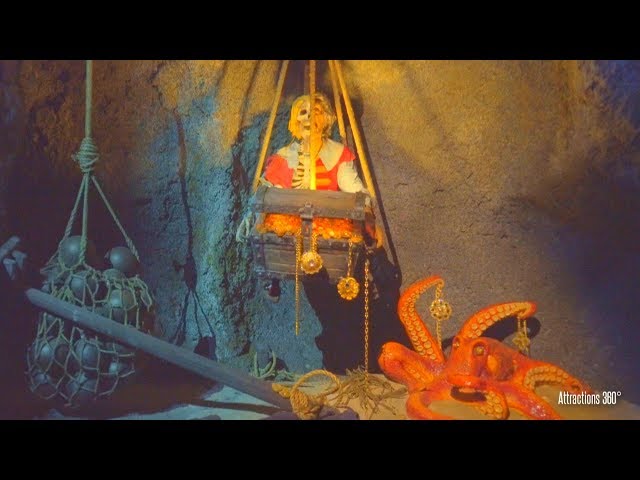 The storytelling and placemaking on this boat ride is more compelling than the swashbuckling films it would inspire: The lull of the firefly-lit bayou and a gently plucked banjo gives way to the mystery and magic of a talking skull and crossbones and treasure-filled cave. It's a long ride, to be sure, but it's filled with spectacular sights that'll stick with you, from a mansion patio (with a remarkably convincing night sky) to a ship battle—not to mention that fist-swinging "yo ho" chorus.
Location: New Orleans Square (Disneyland)
Best way to soak up more seafaring flavor: Book a reservation at the Blue Bayou Restaurant, which shares a space inside the attraction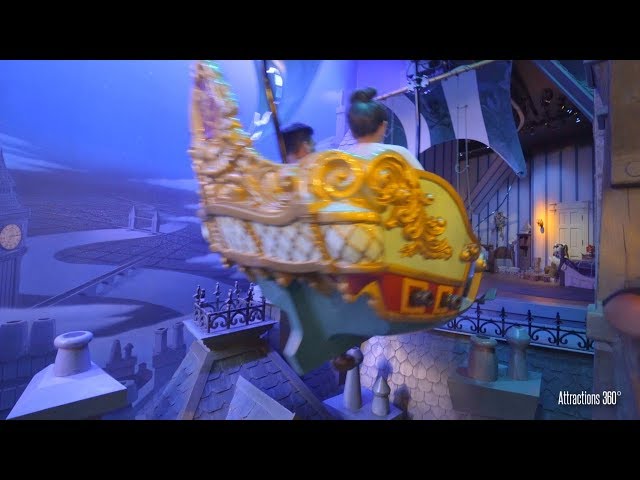 For over 60 years these flying pirate ships have ferried parkgoers from an English bedroom to Never Land. Though Fantasyland is full of slow-moving, slightly too-short rides, Peter Pan has always been the most charming thanks to its music ("You Can Fly") and ride system. With no track below you, the provincial rooftops give way to the London cityscape and, eventually, the star-filled floating island of Never Land. Sure, the line's long and the ride's short, but it's a small price to pay for this wholesome trip down memory lane.
Location: Fantasyland (Disneyland)
Least-crowded time to ride: Before noon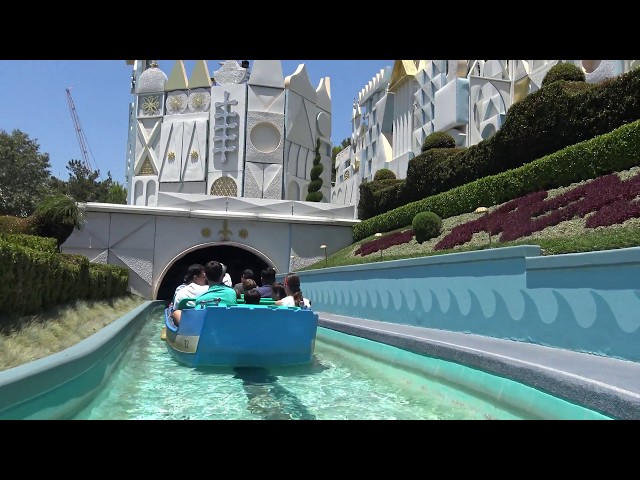 If you can't get past any disdain for that earworm of a tune—you know, only the happiest song in the world—then you're really missing out on one of the most delightful rides ever. A midcentury explosion plastered with designs from the imagination of Disney animator Mary Blair, the slow-moving boat ride has been singing its tune of global harmony since its debut at the 1964 World's Fair. Today, you'll find Disney characters subtly mixed in with the traditionally-dressed multicultural dolls, but it's the playful color palette, whimsical set pieces and brassy-but-twinkly music that really makes this the happiest cruise that ever sailed.
Location: Fantasyland (Disneyland)
Best Disney character appearance: Surfing Stitch
3. Indiana Jones Adventure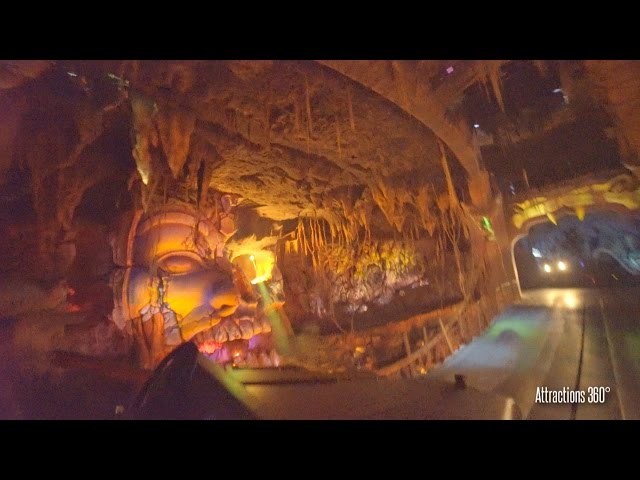 Disneyland isn't short on nostalgic movie tie-ins, but there's nothing in the park quite like Indiana Jones Adventure. The ride system itself is a bumpy thrill: A four-wheel-drive vehicle zips along a track as the seats jolt, rumble and careen around skeleton ambushes and fireballs. But the magic comes from an encyclopedic survey of Indiana Jones lore set to that familiar John Williams theme. We won't spoil all of the temple traps, but plan on this wild adventure becoming a regular fixture during your park visits.
Location: Adventureland (Disneyland)
Best piece of advice: Look not into the eyes of the idol—that would be dangerous.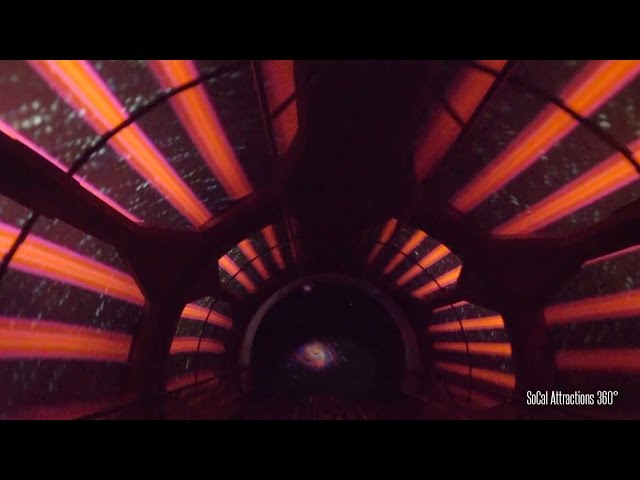 There's a reason that weary parkgoers will line up for hours to go on this indoor, nearly pitch-black coaster, even at the stroke of midnight. Space Mountain ratchets up the tension as your rocket climbs through a sequence of light-up tunnels and launch preparations; the music builds until it hits a cosmic crescendo just as you catch your first glimpse of the star-spattered darkness. And with a swift countdown, you're launched downward into a series of sudden drops and tight turns—almost exclusively right-hand, yet each still manages to feel unexpected. The coaster seems like it increasingly picks up speed—yet we've heard the ride barely breaks 30 mph—until you come clanking to a halt and want nothing more than to ride it another 16 times. Who needs to actually go into outer space when we're almost positive Space Mountain is more fun?
Location: Tomorrowland (Disneyland)
Best seat in the galaxy: Front seat of the front car
1. Star Wars: Rise of the Resistance
Rise of the Resistance is conjuring jaw-on-the-floor illusions while everything else is playing simple tricks: The centerpiece attraction in Star Wars: Galaxy's Edge is unlike any other ride we've ever been on. In fact, it takes a planet-obliterating laser to the expected paces of a theme park ride: You'll snake through ancient caves harboring the Resistance's hideout, get recruited by Rey and BB-8, board a transport bound for Princess Leia's secret base and maybe find yourself abducted onto a First Order Star Destroyer—but that's all on foot, and all before even buckling a seat belt. We won't spoil what happens in between (seriously, the less you know about this 15-plus-minute experience, the better), but you do eventually find yourself seated in a zippy, Droid-navigated vehicle for a third act that's packed with as much fun as the first two are with detailed storytelling and unexpected turns. Every dazzling minute of its trackless route feels like magic: You won't even have time to wonder how those plasma-red blaster bolts are seemingly flying through thin air as you're hurried into the next room to weave around the mechanical legs of a pair of imposing AT-ATs. It's an astoundingly real experience and a bombastic fantasy ride all at once. It's simply sublime; you'll get off aching for just another moment in the impossibly vast hangar bay that peers into outer space.
Location: Star Wars: Galaxy's Edge (Disneyland)
Tip: You might find yourself standing on a transport ship at some point in the attraction, and while everyone will gravitate toward a certain aquatic animatronic toward the front, look out the back during takeoff and feel free to walk around during the rest of the flight.
As of Disneyland's 2021 reopening, you'll need to join a virtual queue in order to go on Rise of the Resistance. Boarding groups are available on the Disneyland app starting (and then quickly gone) at 7am and 12pm. Find out more about the ride and the land in our Galaxy's Edge guide.