L.A. has always been at the forefront of LGBT culture, from the activists who staged some of the country's first gay-rights protests to artists who today imbue their work with the politics of their sexual and gender identities. As far as we've progressed, though, there is still work to be done, and L.A.'s queer community has been putting in the effort. To celebrate their efforts and achievements, we're highlighting six local heroes who work to create a more inclusive future for all of us and, in doing so, are making the whole city proud.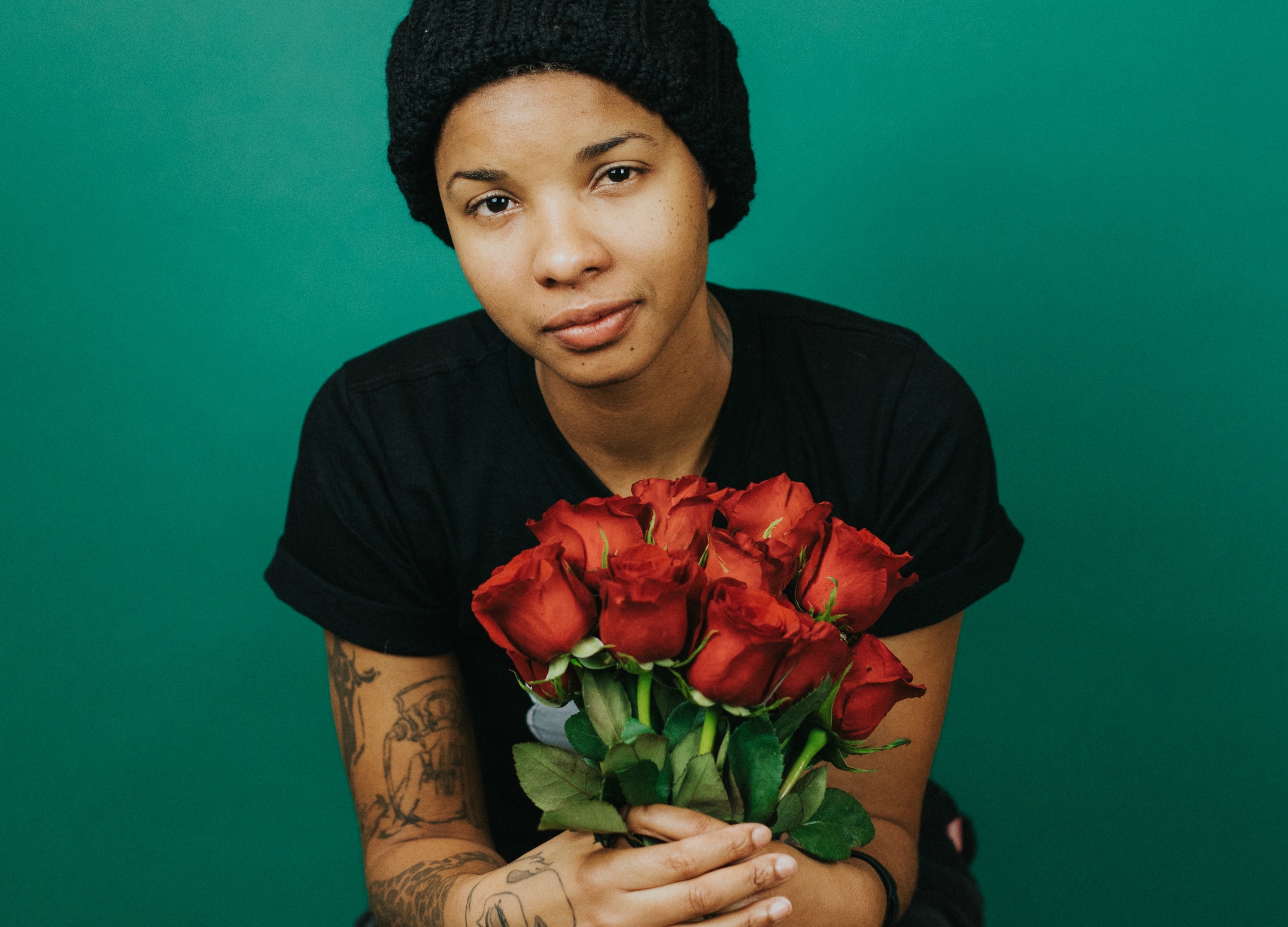 Madin Lopez, hairstylist and founder of ProjectQ
Madin Lopez began styling hair at age 16 as a way to become self-sufficient after an adolescence in the foster care system. Through the work, Lopez, now 30, found a path to forge an identity—and a way to help others. ProjectQ, Lopez's nonprofit organization serving homeless LGBTQIA youth, provides identity-affirming makeovers, mentorship and a safe space for vulnerable people often at war with the version of themselves they see in the mirror.
Lopez works intensely with many trans and gender-nonconforming individuals, particularly people of color, guiding them in finding an outward presentation more in line with how they self-identify, making them feel more comfortable and validated.
"At the end of the day, what we do isn't just about haircuts or building worthiness in the youth or people in the streets," explains Lopez. "It's also about trust-building as a form of social justice, as a way to connect with people."
Last year Lopez launched a monthly event for black queer individuals, For Us By Us, at the Women's Center for Creative Work. The focus is on unifying a group that lacks spaces to feel safe and empowered. Next, Lopez takes the work on the road: ProjectQ is converting a vintage Airstream trailer into a mobile styling studio that will offer transformative makeover and self-care experiences to LGBTQIA youth across California.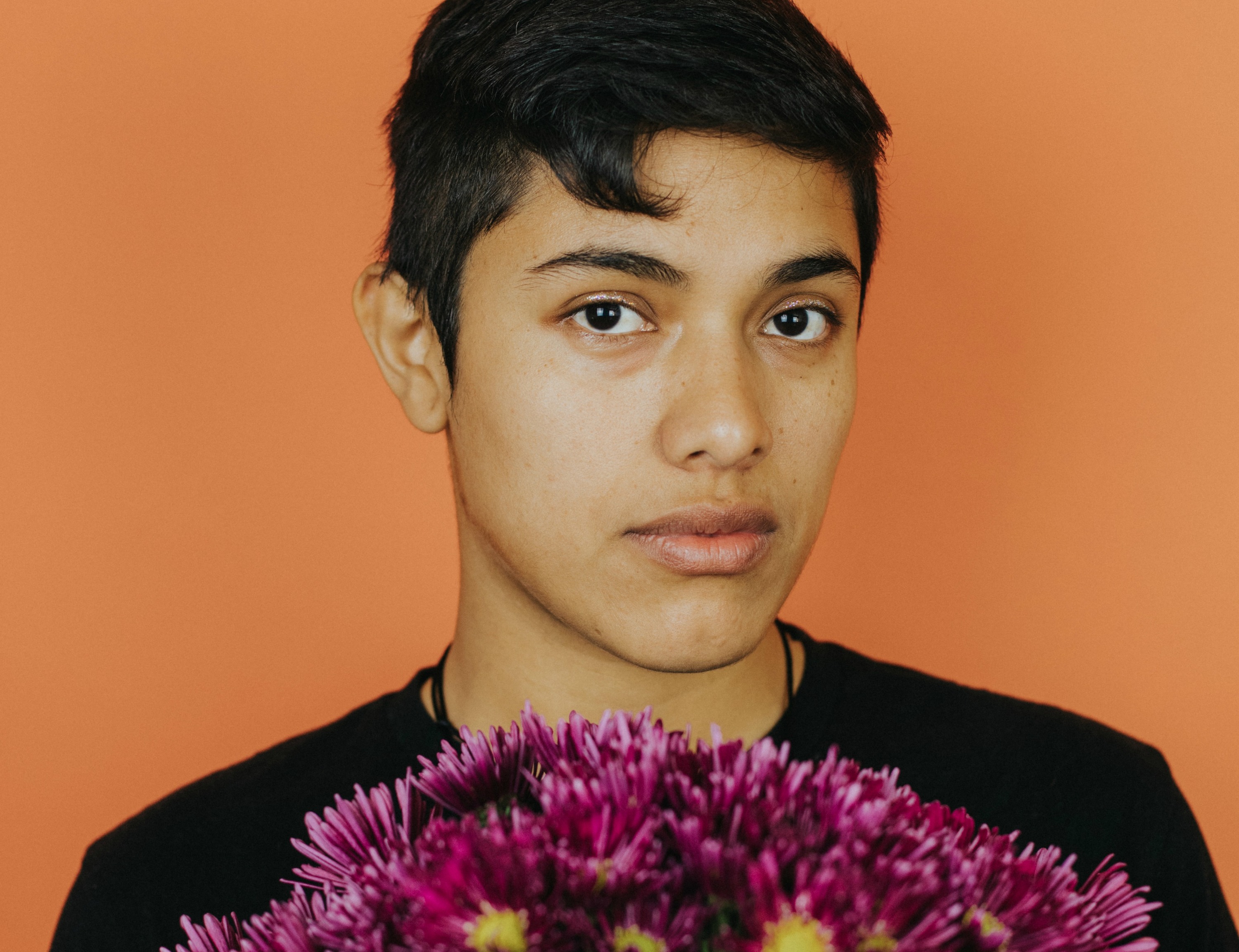 La Loba Loca, educator, full-spectrum companion and activist
La Loba Loca is a self-described queer, originally from Peru. For the past seven years, it's been her mission to bring what she calls "abuelita knowledge"—including traditional agriculture and cultural practices almost wiped out by colonialism and modernity—to the Latinx community. By doing so, she constructs a queer-inclusive platform for people to get in touch with their roots and traditions.
Loca, now 27, takes an intersectional approach to serving a diverse LGBTQ community, providing support and services that validate all elements of a person's identity and heritage. She is a trained yerbetera, a folk herbalist, who shares her horticulture expertise with the community. Through her workshops, abortion-companion training, anti-deportation efforts and sharing of indigenous practices, she provides tools of empowerment to a broad spectrum of individuals.
"Under the current political climate, we're being tested in the way that we relate to one another," says Loca. "But there is a fire in the community right now. There are needs that need to be met."
Loca is particularly sensitive to tailoring sexual and reproductive health services to queer people of color and their families and bringing education and care to communities excluded from conventional health-care operations. She has been trained as a full-spectrum companion, able to support people through birth, post-partum, bereavement and abortion, and, of late, focuses particularly on abortion, menstruation and post-partum care, offering consultations based on a sliding fee scale.
George Takei, actor, activist and author
"There will be many things to daunt you," says George Takei, 79, who came out in 2005 in Frontiers magazine as part of his campaign for marriage equality. "But you must believe that you can overcome, that together we can make a better society. You have to be optimistic."
Best known as Hiraku Sulu on Star Trek, Takei's diverse career has included serving in political office in L.A. and making a Broadway debut at the age of 78 in Allegiance, a show he penned about the internment of Japanese-Americans. (This season, he is back on Broadway to star in Stephen Sondheim's Pacific Overtures.)
No matter what he is doing, Takei's advocacy for queer and human rights and the visibility of individuals of Asian descent is central to his identity. He has an ongoing role as a spokesman for the Coming Out Project and has been honored by GLAAD for his high-profile encouragement of fellow LGBT individuals. He and his husband, Brad, were even the first same-sex couple to apply for a marriage license in Beverly Hills following the historic Supreme Court ruling in favor of marriage equality in 2015.
"It's time for all of us to rise up as Americans who believe in decency and human rights," says Takei. "I try to use the support I've gotten as responsibly as I can, to advocate for issues and for the real and noble ideals of our democracy."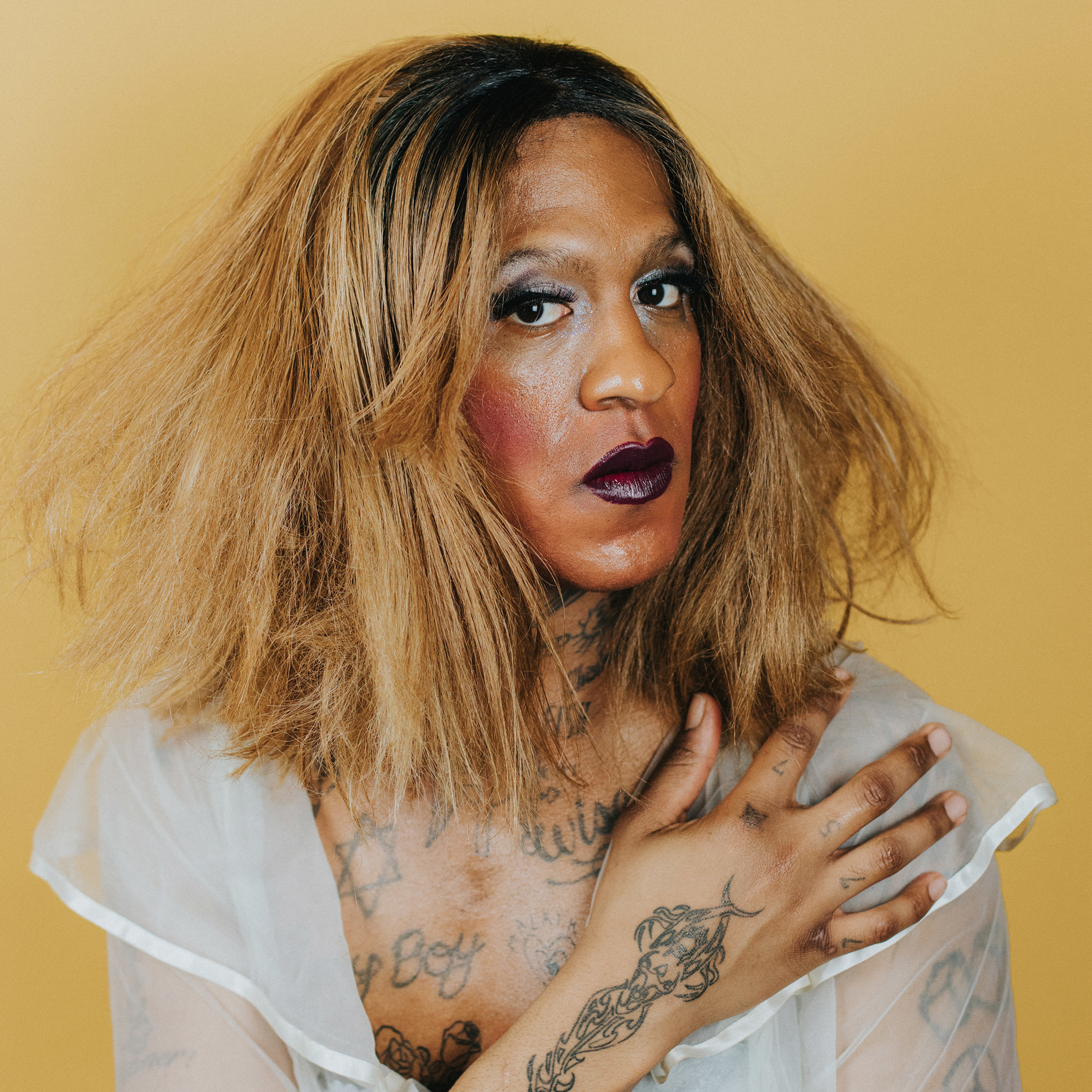 Mykki Blanco, musician, poet and performance artist
One would be hard-pressed to find an artist or personality as unconstrained by boundaries—whether musical genre or gender presentation—as Mykki Blanco, the persona inhabited by Michael David Quattlebaum Jr., 31, a poet, rapper, performance artist, activist and HIV-positive gay man.
The performer is currently wrapping up a lengthy world tour for the acclaimed release of his debut full-length record, Mykki. Quattlebaum uses fame as a platform to challenge representations of queerness in hip-hop and to fight the stigma of HIV—as well as to share an inventive musical sound that blends rap and riot grrrl, along with a live show that imports elements of performance art to rock clubs.
"I want to keep branching out as an entertainer," he says. "I know for sure I'll come out with a second and third album, but music is not where I see myself resting my laurels." Among the projects on Quattlebaum's horizon is a concept for a documentary series in which he would travel to explore queer subcultures around the globe.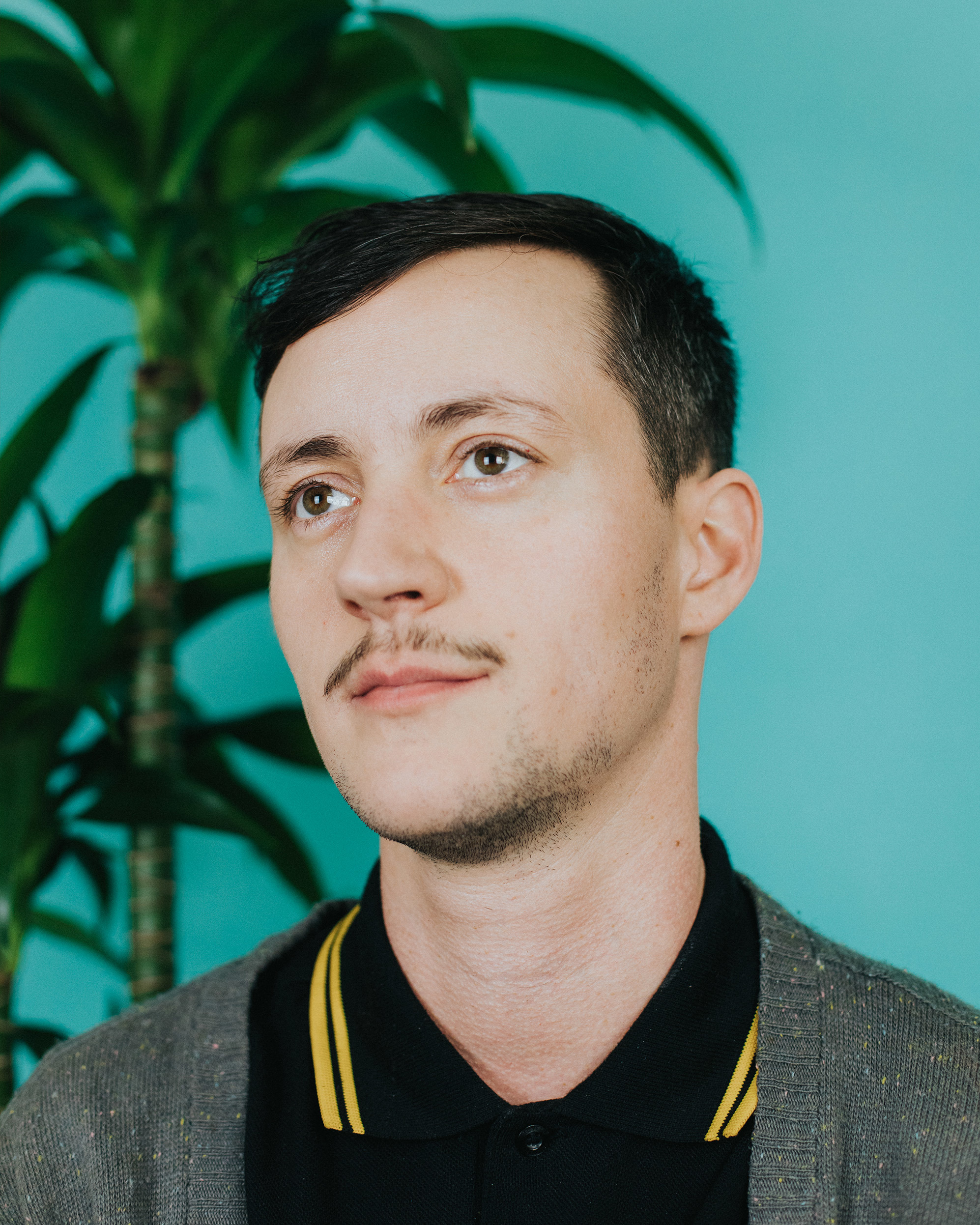 Rhys Ernst, filmmaker and artist
Rhys Ernst, 34, uses his work to bring queer and trans stories into the spotlight, an issue he feels is especially urgent today. "I now feel more emboldened, defiant and uncompromising," he says. "I just want to make more, more, more."
Ernst caught the public eye with the photography project "Relationship," in which he and then-partner Zackary Drucker documented their concurrent gender transitions: Ernst from female to male and Drucker from male to female. The intimate series was featured at the 2014 Whitney Biennial and published in 2016 as a book of the same name.
A producer and director for Transparent, Ernst won last year's Outfest Audience Award for We've Been Around, a series of documentary shorts highlighting queer and trans people in history. Recently, he produced a new documentary about trans trailblazers, Umbrella, in collaboration with Google.
Bamby Salcedo, founder of Translatin@ Coalition
On her journey to the U.S. from Guadalajara, Mexico, trans woman Bamby Salcedo, now 47, was jailed in a men's immigration detention center, denied vital HIV retroviral drugs for weeks and violently harassed by other inmates.
That harrowing experience, followed by time spent on the streets, in prison and coping with addiction, informs her work today as founder of the Translatin@ Coalition, an organization addressing the specific needs of trans immigrants and combating violence against all trans individuals.
Salcedo's project builds visibility and awareness for a particularly threatened population and provides practical, ground-level support for the community through programs like workforce and leadership development.
In February, the coalition opened the Center for Violence Prevention & Transgender Wellness, the first dedicated safe space and resource center for trans individuals in Los Angeles. It offers an array of services, from advocacy and education to free lunches and computer-lab access.
She says her work, and the work of her organization, has become more vital than ever given the recent repeals of certain federal trans protections.
"Overall, I have hope," says Salcedo. "We, as trans people, are a resilient community."
Want more? Sign up here to stay in the know.