Some of LA's most beautiful buildings are locked away behind wrought iron gates, too-high hedges or, in the case of Bullocks Wilshire, admission to an accredited law program.
Bullocks Wilshire, the former Art Deco department store, isn't typically open to the public as it's now part of the Southwestern Law School campus. But one weekend a year, the school opens up the historic building to public exploration through two events.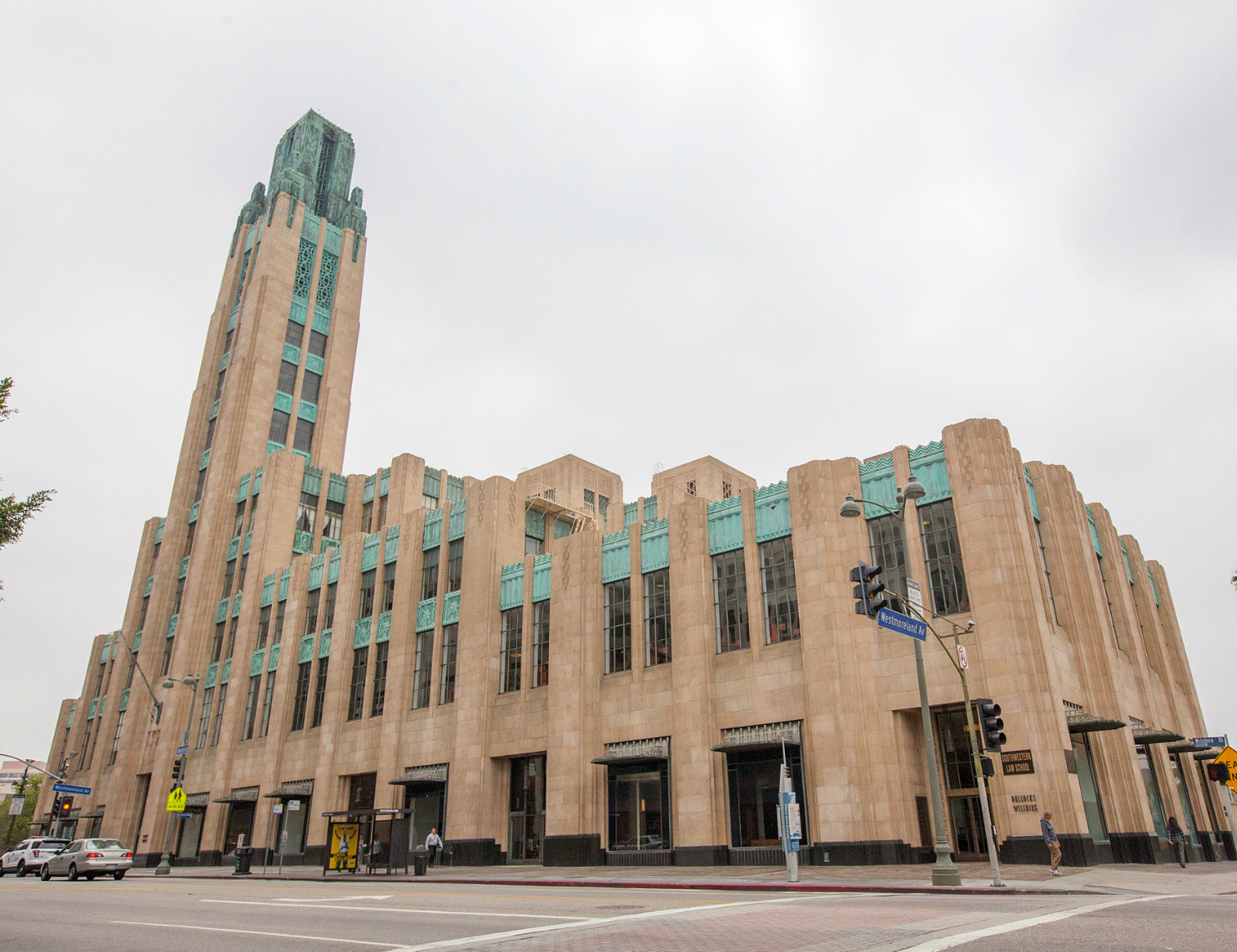 On Sunday, July 31, visitors can step back into the building's 1920s splendor with docent-led tours of the landmark's interior. Tickets are already on sale; a limited number of reservations are available across five time slots and cost $25 per person.
If you want to splurge on high tea, make a reservation for Saturday afternoon instead during "A Summer Day at Bullocks Wilshire." The day begins with a docent-led tour of the building, followed by lunch from the original Bullocks Wilshire menu in the former Tea Room (Huell Howser documented the room's final days and restoration). Tickets are extremely limited and go on sale Tuesday, July 12 at 10am for $75.
Bullocks Wilshire is a throwback to a time when Art Deco was de rigueur and Wilshire Boulevard was the lap of automobile-driven luxury. It was a department store built for the car; though its elegant tower greets Wilshire, the grand entrance faces the parking lot. The public eventually fell out of love with department stores, and following a takeover by Macy's, the LA Riots and a few cases of arson, the store shuttered in 1993. Southwestern Law School quickly acquired the building and soon after restored it to its 1929 splendor.