Zombie Fashion Show and Creature Art Exhibit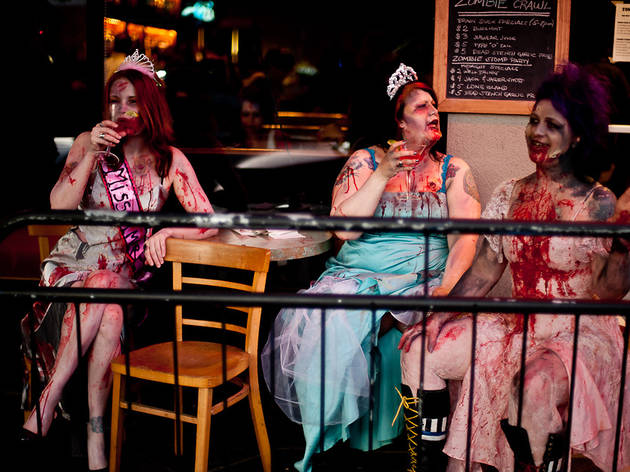 Part party, part art exhibit, part pancake breakfast... this event combines all the things we love most. Head to Lot613 in DTLA to watch over 50 Hollywood makeup artists transform pretty models into gory zombies during the Zombie Fashion Show. Then take a stroll around the room, where you'll find over 300 pieces of eerie-themed artwork. There will also be live music (and therefore, dancing) and free all-you-can eat pancakes by the Pancakes & Booze Art Show. What more could you want?
See photos of the Zombie Fashion Show (NSFW slide show).