Heads up! We're working hard to be accurate – but these are unusual times, so please always check before heading out.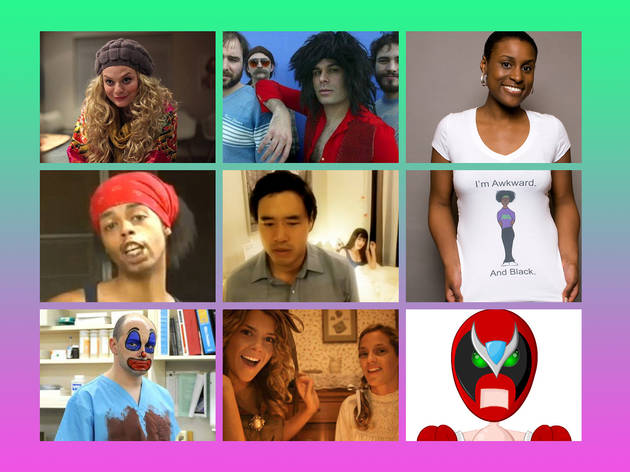 50 funniest Web series
The best and funniest Web series, from Burning Love to Planet Unicorn, show us the future of a young medium perfect for the Internet.
If the Internet is our new TV, the 50 Web series we've chosen as our funniest are among the vanguard. From scrappy, silly animated work such as Planet Unicorn to corporate-sponsored episodics like Burning Love, the best iterations of this young genre are here; all of them, no matter how high their production values, share the ideological freedom of the Net and some of the DIY sensibility we hope indicates the direction of the medium's future. For the purposes of this list, we did not consider sketch groups with thematically varied output (e.g., BriTANick,Harvard Sailing Team) and vlogs (e.g. Daily Grace)—many of which do amazing work—and defined Web series as a show that follows a story, or at least a conceit that carries across multiple episodes. And we included Web series that have made the jump to TV.
50–41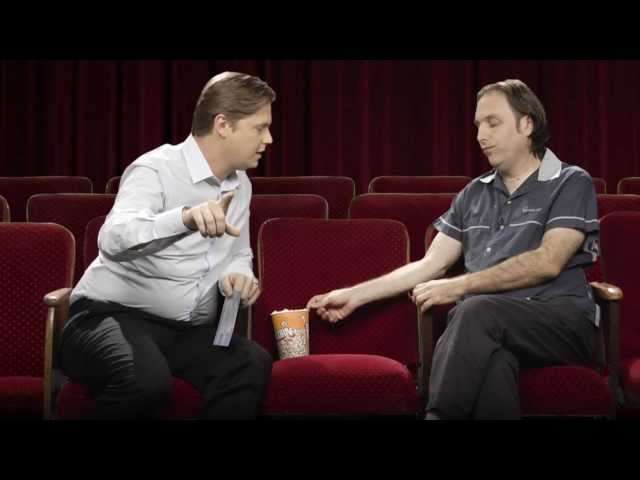 One of the first projects from Adult Swim's Thing X, On Cinema features Tim Heidecker (of Tim and Eric fame) and Gregg Turkington (a.k.a. Neil Hamburger) as ham-fisted reviewers tackling whatever movie strikes their fancy. The public-access production values that have been Heidecker's trademark are on display, though the bizarre elements found in his other work have been toned down in favor of a casual but catty back-and-forth between the two hosts. The ridiculous rating system alone (which includes bags of popcorn, sodas, rolls of pennies or anything else that strikes their fancy) is worth it.—Matthew Love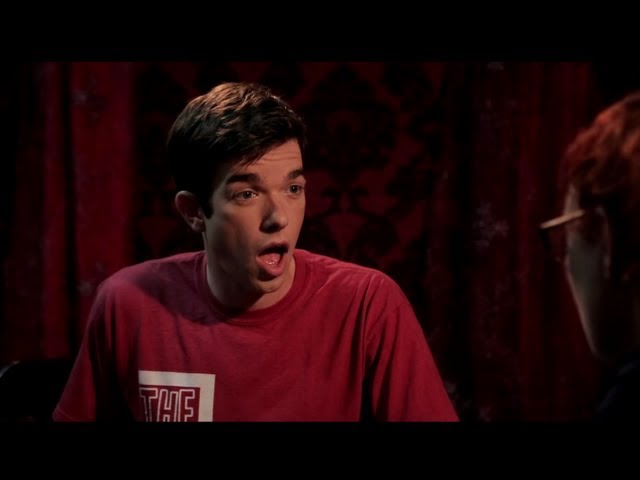 One of the brightest and most charming young comics working today, Emily Heller hosts this series, playing a fortune teller who provides tarot readings to comedian pals such as Reggie Watts and John Mulaney. Yes, it's essentially one comic interviewing another, but Heller also delves smartly into the mythology (and utter bullshit) of mysticism, gamely snapping at her guests for calling out her hypocrisy.—Steve Heisler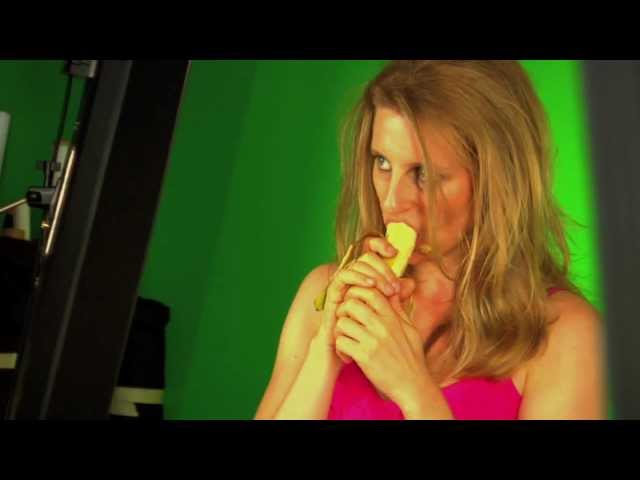 Ann Carr's vision of a performer's life in the city—the auditions, the workshops, the callbacks—is a fairly subtle slice-of-life featuring a constant parade of odd characters and uncomfortable situations. As Hannah, Carr plays the put-upon everyactor coping with egocentric acting teachers, sleazy photographers and demanding tween costars. It's played pretty straight and can be moody, but there are rewarding laughs in its carefully drawn portraits. —ML
Costarring a pre–Saturday Night Live Kate McKinnon, Vag Magazine spoofs alternative magazines targeted to women and run by people who could not be more wrong about what modern women want. In addition to its timely mockery of publications that put out think pieces not grounded in reality—such as Jezebel's attack on The Daily Show for not employing enough women—Vag Magazine plays up the ivory-tower nature of print journalism—and though its pace can be slow at times, the series has panache.—SH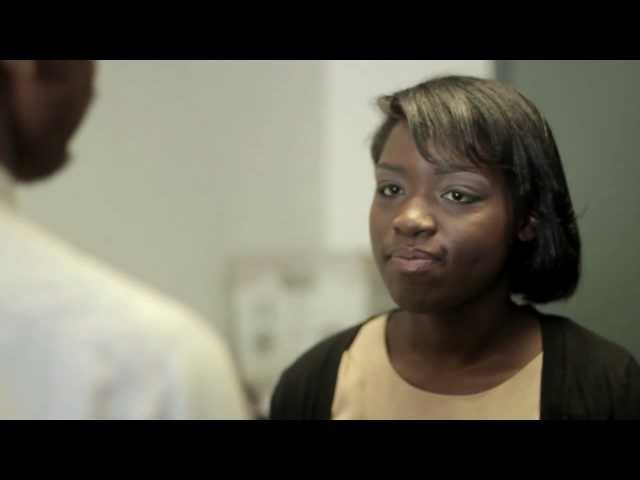 To be honest, we would include this series on our list just for introducing us to the concept of "chicken shaming" alone, but the whole show is well worth your time. Written by and starring Charla Lauriston, it follows our hero as she navigates single life in New York and all that entails (which sometimes means dudes masturbating on the subway platform). Watching this, it's not hard to see why Lauriston was snapped up to be a staff writer on the Netflix hit Unbreakable Kimmy Schmidt.—NL
The couple inhabiting this minuscule space often complains about its size, but it's the breezy chemistry between Mike O'Gorman and Jessie Cantrell that drives the series forward, not their cramped living quarters. In perhaps the finest episode of the run, the two rehash all the arguments people make in favor of watching The Wire, sit down on their tiny couch for a marathon session and are immediately disappointed. Other episodes are more whimsical, like the one that ends with a hastily constructed anti-smoking PSA. The show would work in a mansion, but the small space adds just the right amount of intimacy; Comedy Central thought so too, and picked up the pilot.—SH
Chad Vader: Day Shift Manager
From the first moment Chad Vader—grocery-store employee and Darth's identically dressed younger brother—uses the Force to send an apple from the produce bin into his black-gloved mitt to inspect its shine, this series lets the viewer know exactly where it's headed. Over the course of 38 episodes split into four seasons, it moves from novel joke to in-depth world, with warring factions and lots of minor characters. Though the conceit does wear thin, part of the show's charm is that it feels like something coworkers might do with a digital camera at their workplace after hours, and there's a laugh at least every couple of minutes.—ML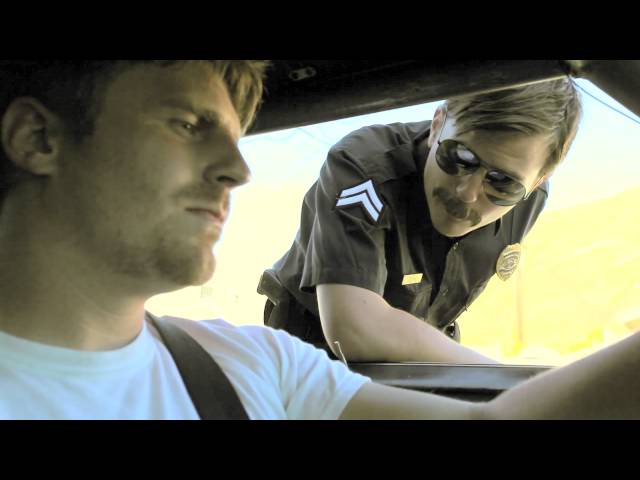 Limitations are essential in creativity, and the inherent premise of Five Second Films plays right into that. Five seconds, one film, over and over. Foreshadowing Vine's six-second allotments but eschewing the ramshackle nature of DIY video, Five Second Films are polished and interesting, even if not all of them hit their punch lines with enough ferocity to be memorable. Still, the series wouldn't have it any other way—this is the risk it took, and that risk has mostly paid off with videos unlike anything else on the Internet. See: Patton Oswalt's mailman exploding when The Room's Greg Sestero mentions that it's Sunday.—SH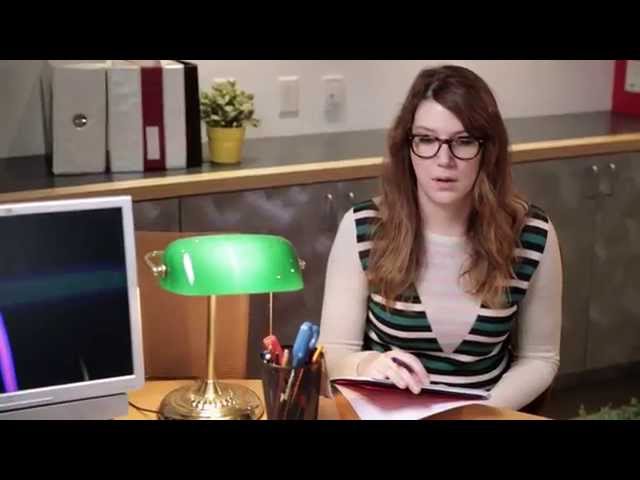 Even those people lucky enough to have found a meaningful, enjoyable career can still feel haunted by their day jobs—those soul-crushing temp placements in anonymous offices that they took to pay the rent. Sara Schaefer certainly remembers the five years she spent toiling away in the accounts department of a law firm while getting her comedy career off the ground, but we're glad she went through it, because otherwise we wouldn't have Day Job, her exasperated, sometimes sad but always relatable look back at those frustrating times. "No Place Like Stall" gets bonus points for being the most moving episode of any show to take place entirely in a bathroom.—NL
Penelope Princess of Pets
Before this Dr. Dolittle tale was produced for BBC Three, it was a series on the defunct aggregator site Super Deluxe powered by the surreal whimsy of creators (and stars) Kurt Braunohler and Kristen Schaal. The titular animal lover, her drunken bird and her orphan pal try to locate and kill an evil senator, goofing through a world of assassin sheep; a cupcake-loving worm named Edward Norton; and a cardboard box that is actually an apartment with all-cardboard accoutrements. PPoP also earns bonus points for being the first, as far as we can remember, to use a Reggie Watts–created theme song.—ML
40–31
With millions of views and counting, Dan Bialek's zero-budget videos of knockoff G.I. Joes venting about their armed-forces duties, perceived slights and personal shortcomings is all about the in-joke catchphrases. (Jungle Recon's "It's like a mustache with titties!" is a clear favorite.) U.S. military personnel embrace the series as their own, loyally snapping up merch, dressing as favorite characters for Halloween and flocking to the vocal talents' live shows. Rumor has it a movie isn't far behind.—JS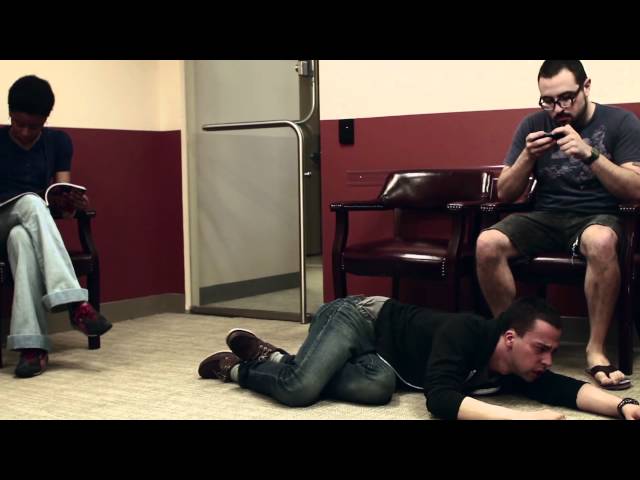 Brent Sullivan and Eliot Glazer's reaction to It Gets Better, the online phenomenon that gives hope and encouragement to LGBT youth, paints a picture of adult gay life that's not all Madonna and sunshine. They hire drag queens (from divadykes.biz, naturally), visit the free clinic for HIV tests and react to their officemates' insistence that being gay equals a love for Lady Gaga. As they knock the glitter off gay clichés the public has fallen in love with, Sullivan and Glazer exhibit a winning chemistry while managing not to overdo anything.—ML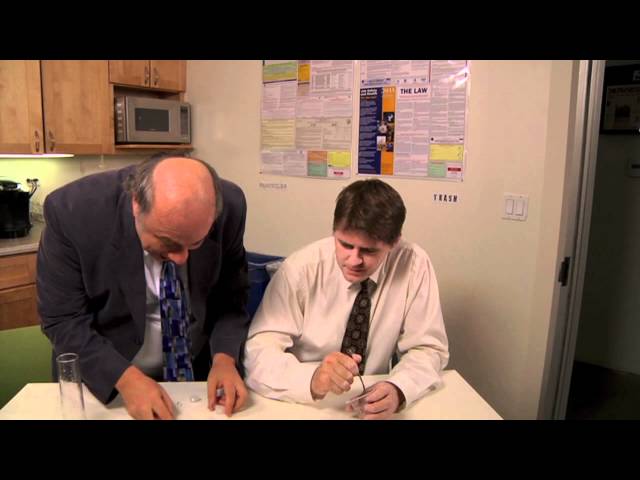 Between regular Conan sketches and his The Bitter Buddha documentary, the righteously angry Eddie Pepitone is becoming better known. For several years now, his Monday-through-Friday "live-action, one-panel comic strip" has ceaselessly (relentlessly?) offered concentrated, single-serving bites of the L.A. comic. Every episode involves one anonymous guy trying to enjoy a pudding cup while enduring Pepitone's rants. Standard break-room humor this is not: This is Pepitone at his ranting, raving, complaining, profaning, uncouth and unhinged best.—JS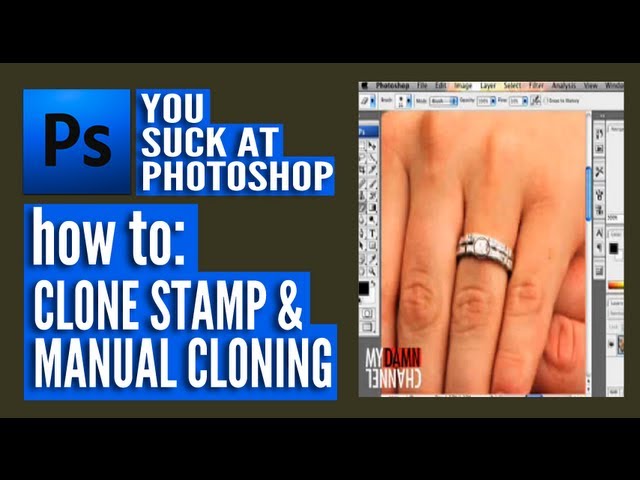 Ever get the feeling an instructor's mind might be elsewhere? At first merely condescending and sarcastic, the unseen Donnie Hoyle's clenched-jaw hypotheticals eventually allude to his divorce, firing, eviction, grand larceny and flight from authorities. The sight and running gags are dizzying throughout, and the Photoshop demonstrations strangely skilled. After a My Damn Channel full-throttle marketing campaign and a short-lived You Rock at Photoshop "spin-off," things really began to get weird.…—JS
Appealing to the grade-school boy in all of us, this series speculates endlessly about who would win in a fight between Hitler and Darth Vader, or Albert Einstein and Stephen Hawking. But then it follows through: Each episode pits two titans of history or culture against each other in a verbal jousting match over surprisingly well-constructed beats. Beyond the rapid-fire jokes, the series works because many of the performers, including Zach Sherwin—or MC Mr. Napkins—can actually rap.—ML
Animator Brad Neely does several things well: He creates imposing characters at odds with the status quo; writes simple, catchy songs; and draws cute and expressive illustrations. Put these talents together and you get a series like Super Deluxe's The Professor Brothers. They're a pair of profane, self-aggrandizing dudes with '70s collars and hippie hair who fail as teachers, lovers and prison entertainment. As with all of Neely's stuff, funny bits of dialogue stand alongside subtle jokes created by well-timed, imaginative edits.—ML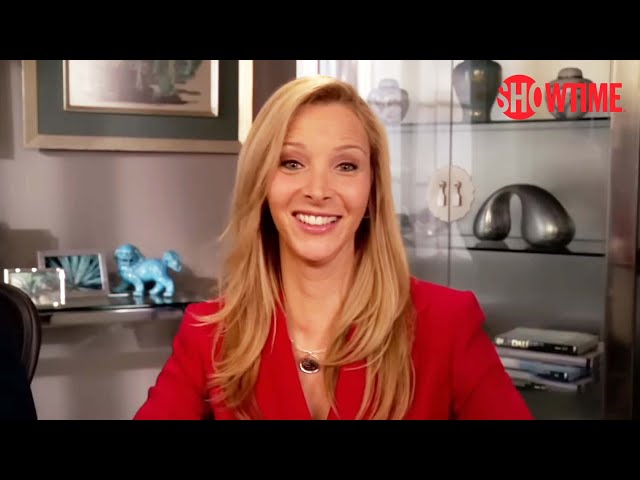 As a money-minded ladder-climber who puts little stock in dreams, feelings or leisurely "conversations," Lisa Kudrow's Fiona Wallice conducts truncated headshrinks via webcam. Number of episodes: approximately a billion. Notable guest stars: all of them. Why it won those Webby Awards for Best Writing: no clue, as it's mostly improvised. Giving hope to underfunded YouTubers everywhere (and keeping Kudrow relevant post-Friends), Therapy was picked up for bona fide TV airings in 2010.—JS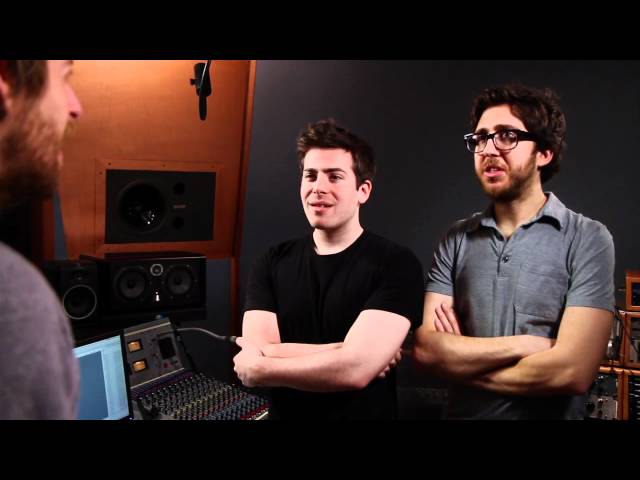 This tentpole CollegeHumor series stars two of its employees with a natural rapport and shared whimsical sense of humor. Each episode has a theme, but over the years, it's the core relationship between the title characters that has really stood out, inviting viewers to see themselves in these two weirdos and potentially think of them as friends. Jake and Amir predates the podcast explosion (which purports to do the same thing for comedians) and remains a consistent part of CollegeHumor's free-for-all repertoire.—SH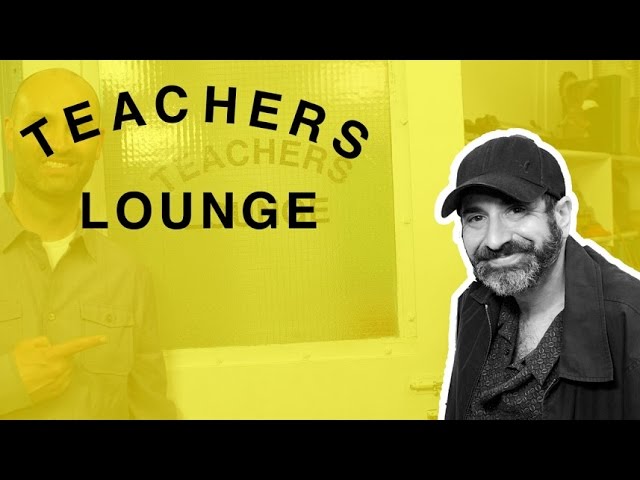 What happens behind the closed doors of the teachers' lounge? Comedians and series creators Ted Alexandro and Hollis James give you an inside look as they portray a music teacher (Alexandro) and a janitor (James) while hanging out in their star-studded faculty lounge. Expect to meet the gym teacher (Judy Gold), head of security (Jim Norton), head of the talented-and-gifted program (SNL's Michael Che), school photographer (Dave Attell), the nutritionist (Jim Gaffigan), the principal (Lewis Black), and get to hear announcements by Janeane Garofalo and Alec Baldwin. Each episode leads you down a hilarious, unexpected road filled with killer bits all written by stand-up veterans."—TB
Colin Quinn plays a washed up caricature of himself in this fake behind-the-scenes look at a network cop drama written by and staring Quinn's alter ego, a terrible writer/actor that uses the show as a platform to hop on various bandwagons, like having Amy Schumer play a hipster twentysomething, because Girls is popular, right? He also uses the show as an excuse to air grievances (publicly telling Michael Che that he only has Quinn's old desk job (SNL's "Weekend Update") because Quinn wanted to leave is a particular highlight). With about six minutes an episode, it's long enough to satisfy your joke cravings, but short enough to make you want to watch more.—TB
30–21
Married duo Ben Sinclair and Katja Blichfeld (Emmy Award–winning casting director for 30 Rock), created this beautifully shot Web series with comedic inspiration from Party Down and Six Feet Under. Each episode follows an NYC pot dealer named the Guy (Sinclair) as he delivers weed to a new client. The characters he deals with in each episode perfectly poke fun at the many flavors of modern New Yorkers while also embracing their unique quirks. The show will shortly be making a jump from web to TV since HBO loved it enough to order a six-episode season. —TB
The Misadventures of Awkward Black Girl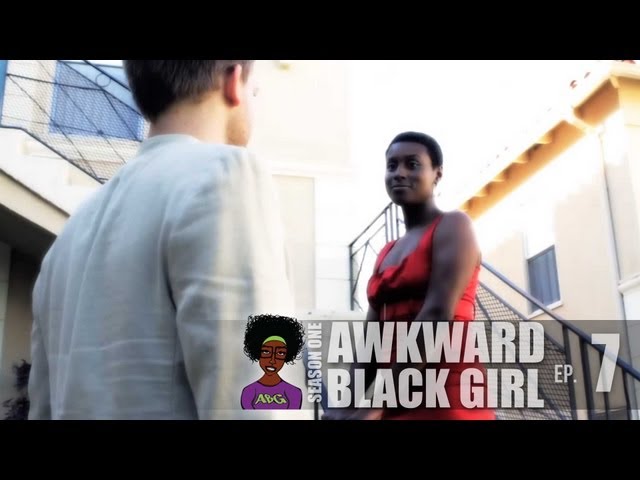 A highly deserving respite from this painfully Caucasian list, Misadventures is a slow, cerebral and well-observed trip into the mind of the titular awkward black girl, J. It delves into J's work life, love life (often revolving around fellow socially unrefined soul White Jay), and her deep and abiding love of writing raps. The smarts and ease behind the show, provided by its creator and affable star, Issa Rae, ensured that it raised enough money through Kickstarter to produce its first season before moving to Pharrell Williams's YouTube channel, i am OTHER, for season two.—ML
Set in an Ikea during working hours, this part overblown soap opera, part heist film involves sneaking in scenes when staff members aren't watching and interacting with those who do. The people working to put Ikea Heights in motion need to prepare not only tightly scripted scenes, but multiple backup plans in case things go poorly—and no episode misses its mark. Even sending hordes of people in zombie makeup into an open Ikea has yielded funny results. Ikea Heights may not be super tight from a production-quality perspective, but it's admirable for its ambition and frantic, silly execution.—SH
"In the year 2117, an eight-year-old gay boy named Shannon found a magic lamp." So begins Planet Unicorn, a sugary-sweet animated series that results from Shannon's third wish: a planet full of unicorns. It's equal parts head-scratching and tickling, made all the more compelling by its commitment to the initial over-the-top premise. There is nothing quite like watching gay unicorns, one of which is named Tom Cruise, have adventures in a blindingly pastel world to make you realize that Web series are receptacles for ideas big and small, odd and very odd. Heeey, if it ain't broke…—SH
In their chatty episodic series, comedy duo Ilana Glazer and Abbi Jacobson present a character-filled New York City shared by two self-absorbed girlfriends. Whether they're judging hipsters at McCarren Park or dating guys for their washer-dryers, the fictional Abbi and Ilana make cheerful and companionable guides whose imperfections have endeared them to more viewers than just us; Since being picked up by Comedy Central, the duo have skyrocketed to the top of the comedy world.—ML
Anyone whose reference point for TV lesbians is The L Word would do well to delve into the world of the self-described "superficial, homophobic" couple of The Slope. Over two seasons, Ingrid and Desiree slowly break up as they slurp Gorilla Coffee and argue the finer points of tops versus bottoms and the relative hotness of white babies. The show is anchored by solid writing and great performances from Desiree Akhavan (as the chattering, daffy Desiree) and Ingrid Jungermann (as the dry, incisive Ingrid). Since The Slope ended in summer 2012, it has spawned Jungermann's worthy offshoot, F to Seventh, and Akhavan made her directorial debut with the excellent indie movie Appropriate Behavior (in which she also stars).—ML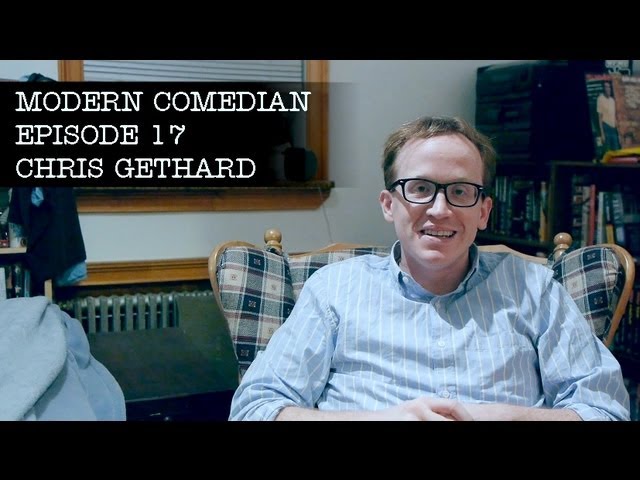 This understated, ongoing series follows up-and-coming comedians as they do the mundane things comedians do: The world's calmest and strangest human, Rory Scovel, goes on the road; the giddily absurd Kurt Braunohler writes silly messages on greeting cards and puts them back on the shelf. Lots of attention gets paid to bigger-name comics in the national press, but this multipart documentary, created by Scott Moran, shows what it's like to exist in the trenches—in clubs and the backrooms of bars—and captures the inherent liberation and terror of not knowing what's next.—SH
This My Damn Channel production from current The Tonight Show Starring Jimmy Fallon head writer A.D. Miles took the episodic soap-opera genre, boiled it down and exploited all of its clichés—high-stakes plot points like murder and marriage, overly dramatic music, tight close-ups, bloated acting—in the course of 10 episodes. The giddy result, which stars Miles himself alongside other recognizable names like Joe Lo Truglio, starts with a woman being strangled by her sweater and ends with a turd in the punch bowl, literally.—ML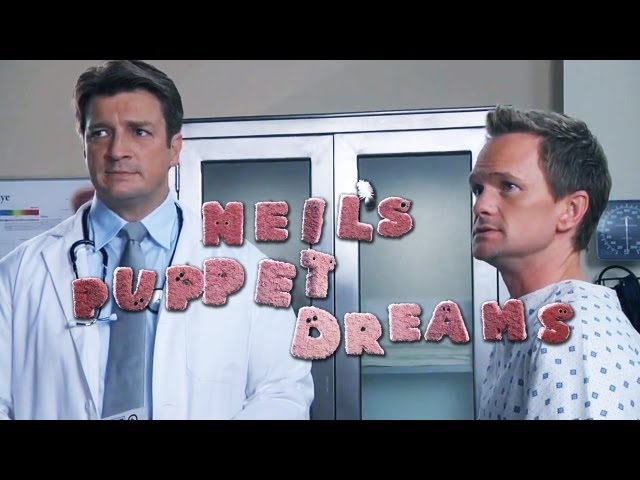 For those who think Dr. Horrible isn't out-there enough, this Neil Patrick Harris and Jim Henson Company collaboration features its near-narcoleptic lead explaining that he dreams "in puppet," immediately falling asleep, and then punning it up in green-screen dreamscapes among abducting-alien puppets, TV-crime puppets, Bollywood puppets and doctor's-office puppets shocked by the strange medical anomaly between Neil's legs. It's fast-paced, imaginative, devilishly un-family-friendly and, like all the best flights of unconscious fantasy, over far too soon.—JS
Syd Field–worshipping screenwriters Clark Duke and "Mikey Cera" (played by Clark Duke and Michael Cera, naturally) will sell a TV script. This is a fact. So naturally, they hire a crew to film their long, painfully awkward journey for posterity. Somewhere between the Clark and Michael pilot—Duke's school thesis—and the nine subsequent, CBS-sponsored episodes, Patton Oswalt, Jonah Hill, David Cross, Andy Richter, Tim and Eric, and Arrested Development creator Mitch Hurwitz showed up to help this summer 2007 mockumentary raise discomfort levels to new, er, lows.—JS
20–11
Another early Funny or Die hit, Drunk History gets a comic—such as Jen Kirkman or Duncan Trussell—ripped and has him or her recount a significant story in American history. Actors re-create the events described, even aping the comedian's sloppily invented dialogue (Aaron Burr to Alexander Hamilton: "Hey, you're givin' me shit, we gotta duel"). The fun here is watching the juxtaposition between the soused storyteller's self-conscious attempt to keep from blacking out while reenactors play their parts as straight as an arrow.—ML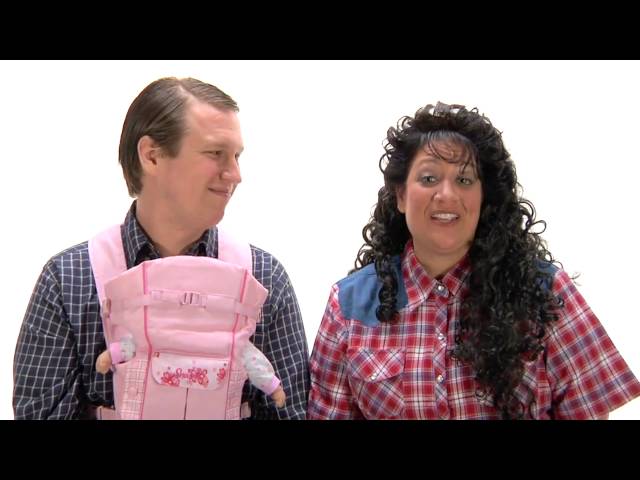 Pete Holmes is best known from his popular podcast You Made It Weird with Pete Holmes, but he first launched into the digital sphere with Front Page Films, a collective he formed with comic Matt McCarthy and writer-director Oren Brimer. Though we love their take on the Christopher Nolan Batman films, Badman, the trio's Kid Farm is our favorite. Amping up the traditional family values with which Holmes was raised, the series finds its stellar cast—playing kids and those in their orbit—to embracing the ridiculousness of living in a home where they can't help but literally trip over their brothers and sisters. It's textbook comedy of extremes, with a creepy-pastor next-door neighbor thrown in for good measure.—SH
The closest thing to a full-on televised serial that the Web has been able to dream up thus far, The Guild's six seasons follow the interpersonal entanglements of an online gamers' group and boast quirky yet complex characters, engaging plotlines and ex–Star Trekker Wil Wheaton as a bad guy. Who'da thunk a series about geeks with depth, heart and mad skill points would do so well on the Internet? (Well, creator-writer-star Felicia Day, for one.)—JS
Comedians in Cars Getting Coffee
The only selling point missing from the self-explanatory title of Crackle's humor-and-hubcaps history lesson is the name of its host, Jerry Seinfeld. The comedian proved the experiment has less to do with the classic Volkswagens and Benzes he carts his comic pals around in, and is more about extending his legacy beyond the realm of network-sitcom-dom. As long as he continues to glean leisurely, aw-shucks industry wisdom about longevity, sacrifice and discipline from high-wattage talent like Larry David, Carl Reiner and Ricky Gervais, there's no reason to think he won't.—JS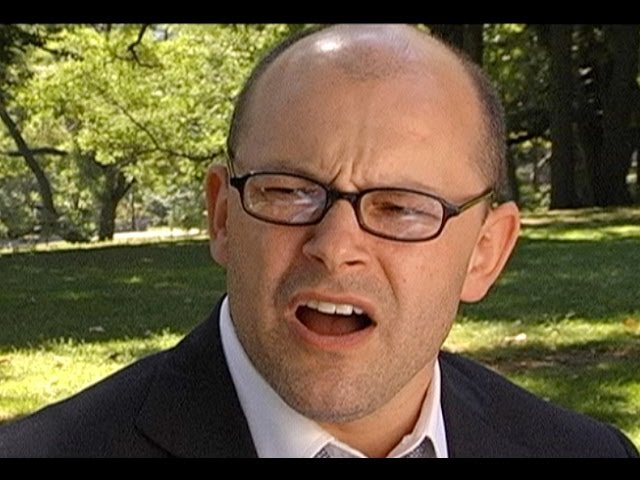 David Wain's pet project, a My Damn Channel production, is a thinly veiled excuse for him to make out with all sorts of beautiful women—Lake Bell, Elizabeth Banks and even his wife, Zandy Hartig. It's also an infectious and charming commentary on modern dating, with Wain always willing to play the fool. He takes things to extremes, uncomfortably throwing himself into the middle of a fight with a gang, only to be surprised when he punches through one of the thugs. He may have moved on to directing big-budget studio pictures, but Wainy Days remains a time capsule of his young, wide-eyed self, making his friends laugh with unexpected jump cuts and heightened, '80s-movie-style silliness.—JS
Each episode of Periods takes characters from a touchstone work of literature (Ethan Frome, say), or a historical clique (Pilgrims, for instance) and fills their mouths with elliptical, modern speech. More than tossing in some likes and ums, though, the Periods crew's attention to detail is unsurpassed: The costumes, sets and performances are all stellar, and each episode has its own genre spoof tucked away in it—the girls of Little Women get catty via vlogs; Adam and Eve are on a reality show with God ("Hiii, I'm Eve, I'm 24, and I'm from Adam's rib").—ML
Before certain SNL digital shorts made Sunday lazy and put their dick in a box, the burgeoning collective known as Lonely Island—Andy Samberg, Jorma Taccone and Akiva Schaffer—created a schizo, throw-it-against-the-wall-and-see-what-sticks teen melodrama with twists (addiction! kidnapping! suicide!) as clichéd as the budget was nonexistent (a tan sheet = the beach! silver-sprayed cardboard = ninja stars! a puppet = absent lead Sarah Chalke!). Though things imploded after seven episodes, happily, due to lack of time: Lorne Michaels had come a-calling.—JS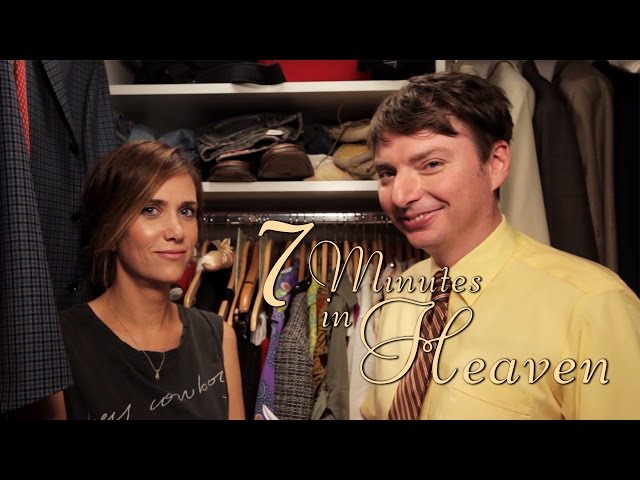 The odd comedy brain of SNL writer Michael Patrick O'Brien ensures that his celebrity talk show, which takes place in a closet, sidesteps the standard Q&A in favor of something much more surprising and entertaining. The tight environs, presence of booze and weird topics ("Please talk about all the ways you are or are not similar to a horse") make the proceedings light, improvisational and silly—even when O'Brien hosts Insane Clown Posse, of all people. Of course, there's a potential make-out session with every guest, from Amy Poehler to Jon Hamm.—ML
From 2005 to 2008, Comedy Central parodied Viacom sibling VH1's many talking-head series (I Love the '80s et al.), employing black-and-white footage, such episode themes as "Prohibition," "The Lindbergh Baby" and "The Great Depression," and introducing hot up-and-coming talent like John Mulaney, Chelsea Peretti, Nick Kroll, Andrés du Bouchet and Julie Klausner as jazz musicians, society columnists, crooners, drifters and…Alfalfa. A telling moment from the "1936 Berlin Olympics" episode involves Adolf Hitler telling Jesse Owens, "You can run a race, but I can destroy one!" Hey-o!—JS
Surrealist alternative comic Maria Bamford picked one of her many fears—moving back in with her parents in Duluth, Minnesota—and faced it by acting out how the scenario might unfold. Or acted out who, perhaps; over two seasons on the Super Deluxe, Bamford concocted an engrossing story arc using only impressions of said parents, her sister, high-school friends and even a gentleman caller. Convincing and quirky, this series, which left viewers wondering if they were legitimately witnessing the Bammer's mental breakdown, is required viewing for the self-doubting and the displaced.—JS
10–4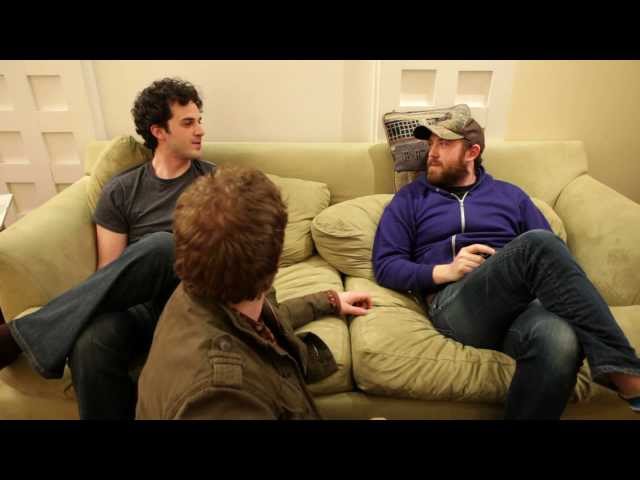 Writers and stars Nick Ciavarella, Jared Warner and Tim Dean—all founding members of sketch group Murderfist—bring a deliriously enjoyable weirdness to this show based on the simple premise of "dude tries to find a date." Skewering the twentysomething New York lifestyle for men in much the same way Broad City does for women, episodes veer from hysterical drunk party antics to kidnapping, literal blind dates and an awesome takedown of the New York improv scene. The natural onscreen chemistry between the guys gives even the darkest moments an odd charm, but most important of all, it's completely hilarious.—NL
A mockumentary version of E! True Hollywood Story, Yacht Rock charted the mythological songsploits of Michael McDonald, Kenny Loggins, Steely Dan & Co. in 10 Channel 101 episodes over five years. Not only did the exaggerated effects and over-the-top dramatics of the mellow-oldies soap opera usher the titular genre into the pop-culture lexicon, but a bewigged Jason Lee, Drew Carey, Dan Harmon, Wyatt Cenac, Steve Agee, James Adomian and Matt Braunger appeared throughout to, as always, keep it smoooth.—JS
If anyone has tapped the true power of Auto-Tune, it's the Gregory Brothers. This quartet began by finding news items both noteworthy and ridiculous, and using the musical tool to robotically harmonize the voices of newscasters and politicians into amazingly catchy songs they created. In 2010, the local-news–oriented "Bed Intruder Song" became the flash point that led to spin-off series Songify This, which creates melodies based on viral videos by stars such as Charlie Sheen and random uploaders like the guy who saw a double rainbow all the way across the sky. They even make politics fun: They found success in condensing and framing the 2012 presidential debates in song.—ML
In the mid-aughts, Billy Eichner was doing his On the Street videos—in which he accosted New Yorkers to ask them about politics and pop culture—to fill a segment at his live Creation Nation show. After moving to Funny or Die (and then to Fuse), his gonzo tactics only ramped up as he mowed down old ladies for not knowing who was nominated in the Oscars and cursed just about anyone for not liking Meryl Streep enough. The combo of Eichner's frenetic, undaunted blasphemy and New Yorkers just being themselves makes every video, at some point, cackle-inducing.—ML
While its sister series, Childrens Hospital, made the jump to television, Burning Love is perfectly situated as a semiweekly Yahoo Web series. It's a grand spoof of The Bachelor and The Bachelorette, after all: a show known to pad its running time with plenty of unnecessary background information about its contestants (like the woman from last season's Bachelor who unironically wore vampire teeth) and shots of its protagonist wistfully staring out a beachside window. Burning Love turns its contestants—comedy royalty like Ken Jeong, Colin Hanks and Kristen Bell—into heightened caricatures such as Jeong's Ballerina, a very poorly hidden transgender contestant. And the stars of the series, first Ken Marino and then June Diane Raphael, masterfully play the lothario while simultaneously commenting on the whole phenomenon.—SH
Before there were Web series, there were short films. Stella, the ex–State trio of Michael Ian Black, Michael Showalter and David Wain, made more than two dozen, which were projected during their 1997–2004 live shows. The shorts later found another, larger audience online, and are now housed in CollegeHumor's library. Before Stella landed a show on Comedy Central, these shorts highlighted Black, Showalter and Wain's talent for playing exaggerated, infantile versions of themselves. Forever dressed in suits, they hung out with pre-fame Paul Rudd, Bradley Cooper, Elizabeth Banks, Sam Rockwell and Julie Bowen, and mock-humped everything in sight. They also threw in random dildos… lots and lots of random dildos.—JS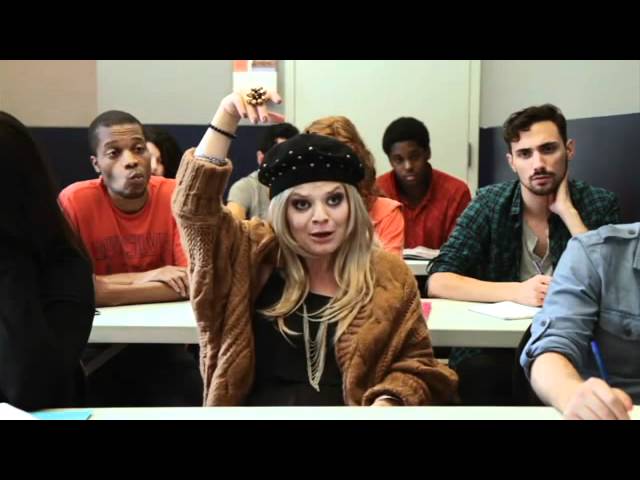 Elaine Carroll's fleet, goofy series proves that the narrowest focus often yields the most results. Carroll plays Mary-Kate Olsen, who, over the course of a handful of seasons, refuses to see that her spoiled, silver-spoon upbringing isn't doing her any favors. The minutiae of her obnoxious behavior gets put under the microscope, giving Carroll plenty of opportunities to show off her attention to detail, heightening real-life personality quirks and mixing them with those of her own invention. (Even the character's voice is an odd, slurred combination of reality and fantasy.) Very Mary-Kate is distinctly compelling because it doesn't try to leave the world of Mary-Kate Olsen—only find new and exciting toys to play with—and is tightly written, running about two minutes an episode.—SH
Before the term Web series was synonymous with YouTube, the team behind Homestar Runner was making animated shorts in Flash that starred a bevvy of odd characters—the strangest being a grizzly-voiced luchador easily half the size of everyone else. This was Strong Bad, and his bitterness plus his propensity for verbal sparring made his email-response videos—acting out the answers to real questions—a prime example of spinning the mundane into something surreal. Typos turned into inspiration triggers, challenges were always accepted, and the series became the clearest distillation of the Homestar try-anything spirit. Strong Bad also became a kind of mascot for episodic Web content, proof positive that if you put the time and effort into your craft, people will check back every week.—SH
Dr. Horrible's Sing-Along Blog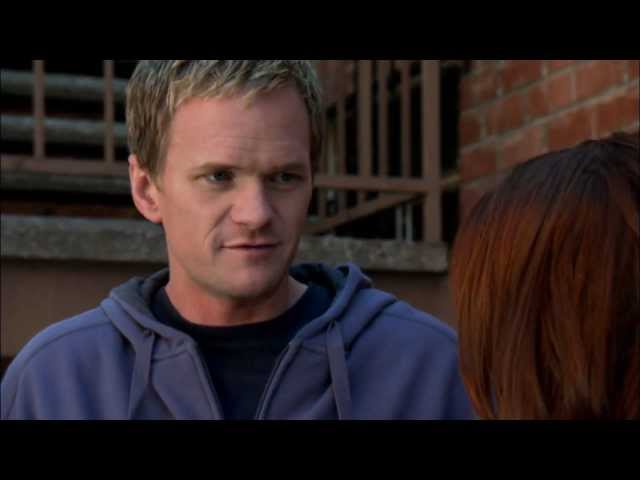 What was the best thing to come out of the 2007–08 writers' strike? A Hulu-housed, Neil Patrick Harris–starring, Joss Whedon–directed and -cowritten trilogy that proved Web series could be flat-out epic. The tale of a wayward scientist hoping to impress Evil League of Evil head Bad Horse (the Thoroughbred of Sin…portrayed by an actual horse!) was part traditional musical, part supervillain origin story and part impossibly clever, surprisingly heart-wrenching tragicomedy, and went on to spawn a digital soundtrack, comic books and amateur stage shows. A sequel was shot in the spring of 2013 and aired on the CW network later that year.—JS
The simplest ideas are always the best ones, and so goes Zach Galifianakis's fascinating case study of awkwardness and the Web series with the broadest, most lasting impact. Guests like Steve Carell are brought in and sat down on a stark black stage between two ferns, and Galifianakis grills them to their breaking point. Not only did Ferns help make Funny or Die's name, it rapidly shaped the way Web series were viewed and created without losing its lovable shagginess. Whether he's interviewing the President of the United States of America, Oscar winners or low-level celebrity friends, either as an underappreciated comic or the linchpin of the Hangover film franchise, Galifianakis channels the uncomfortableness like a freakin' lightning rod, and Between Two Ferns' integrity remains intact. Its ramshackle nature is also the definitive call to arms for anyone on the Internet with a great idea: Do it! It's a lot easier and more rewarding than you think.—SH
No. 1
1. Between Two Ferns
The simplest ideas are always the best ones, and so goes Zach Galifianakis's fascinating case study of awkwardness and the Web series with the most lasting, broadest impact. Guests like Steve Carell are brought in and sat down on a stark black stage between two ferns, and Galifianakis grills them to their breaking point. Not only did Ferns help make Funny or Die's name, it rapidly shaped the way Web series were viewed and created without losing its lovable shagginess. Whether he's interviewing Oscar winners or low-level-celebrity friends, either as an underappreciated comic or the linchpin of the Hangover film franchise, Galifianakis channels the uncomfortableness like a freakin' lightning rod, and Between Two Ferns' integrity remains intact. Its ramshackle nature is also the definitive call to arms for anyone on the Internet with a great idea: Do it! It's a lot easier and more rewarding than you think.—SH