Hot Tub with Kurt and Kristen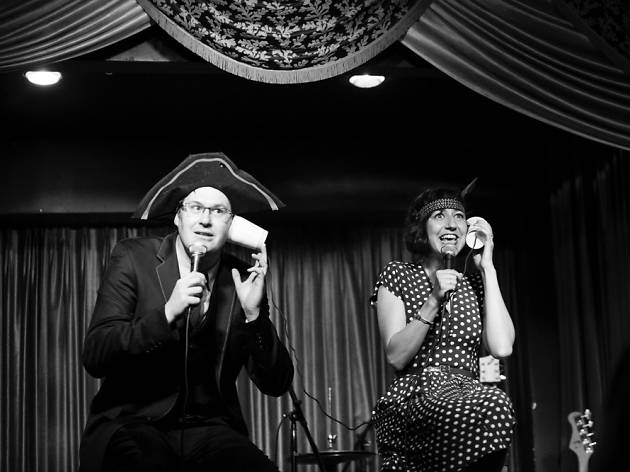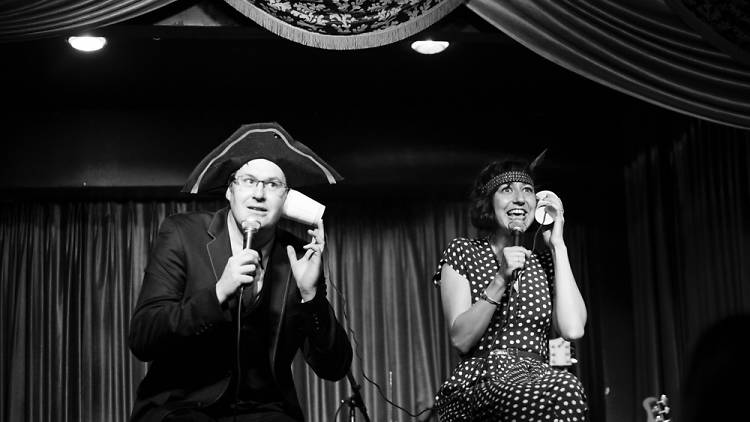 Kristen Schaal and Kurt Braunohler host their variety show, Hot Tub, every Monday night at the Virgil. Expect a fresh, oddball lineup each week of stand-up comics, sketch performances and new music.
Rating Breakdown
5 star:

0

4 star:

1

3 star:

0

2 star:

1

1 star:

0
A mixed bag,with funny moments, and long stretches of sheer indulgence that were not funny or interesting or entertaining. I sort of had fun, but there's a lot of points where the show goes flat. Another problem is the lack of adequate seating. For a 90 minute show, they should have enough seats. Half the audience has to stand there , and if you;re short, forget about seeing anyone who is on stage. You'll be looking at the backs of peoples heads for an hour and a half. Get there early if you want to sit down and watch the people on stage. The Virgil is a lusciously dim lit old fashioned speak-easy type sanctuary of fun and social frolic that transports you out of the crappy neighborhood its in. But unless its Chris Rock or someone who delivers a powerful comedy show, Im not going to watch it standing up. The comedians were hit and miss. Some were polished and funny. Others were sucking the life out of the room and were not entertaining at all. There were no sketches, as described and not much variety. Mostly stand up comedy. It was fun to see the host Kristen Schaal rambling on various topics as she looks over her notes deciding what to say to the audience between acts. Its a nice idea and the perfect place to hang out on a Monday night. I would go again, just to see if there are any more good comics. Its worth attending if theres nothing else to do., but get there early if you want to relax and get a seat. I hope the line up will improve. It has a lot of potential to be great. But so far...Meh.