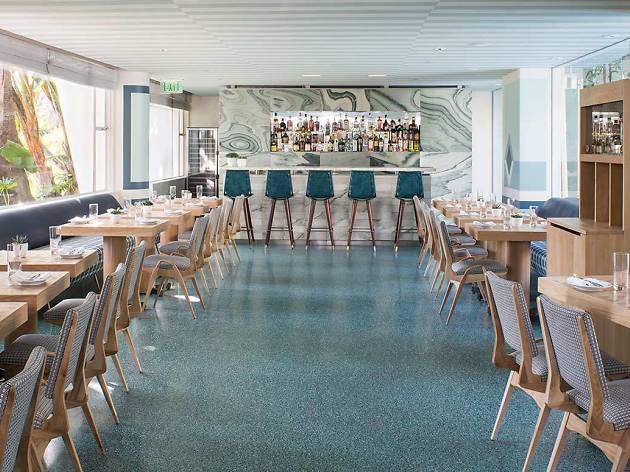 In the middle of downtown Palm Springs, this quaint cluster of terra-cotta roof bungalows and cottages, set amid immaculately carved hedges and 3 (count 'em) pools, offers up a healthy dose of Beverly Hills decadence. Despite the veneer, rates are quite reasonable, though extras like spa treatments and meals at the appropriately-named Chi Chi restaurant will certainly set you back. Rooms are dressed up whiter than a snowflake (white porcelain floor tiles, white leather chairs, white marble bathrooms...you get the idea), with bold black and chrome accents for contrast. In short, whether you end up in a standard pool-facing room or one of the enviable bungalows, you'll either find yourself craving more varied colors, or surrendering helplessly to the alabaster mania.
Venue name:
Avalon Palm Springs
Contact:
Address:
415 South Belardo Rd
Palm Springs
92262

Do you own this business?