The 14 best Coachella Airbnbs to rent for the festival
Book one of these desert chic Coachella Airbnbs for a festival weekend you'll never forget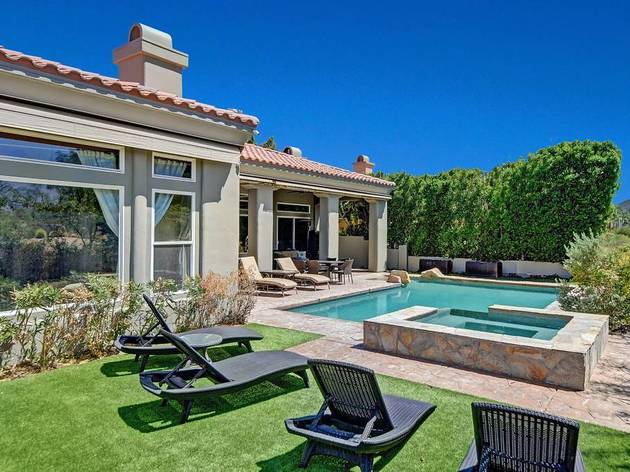 As soon as the Coachella 2018 lineup dropped (hello, Beyoncé), festival-goers started snapping up nearby hotel rooms left and right. That doesn't mean you're stuck sleeping in your car for the weekend, though: You can still book some gorgeous Coachella Airbnbs just a few blocks away from the action. There's an option for every kind of summer music festival attendee, too. If you're ready for a weekend-long party, you might want to reserve one of the options with a saltwater pool, outdoor grill and massive entertainment room. Just looking for a quiet respite from the pulsating festival grounds? Retreat to one of the quaint one-bedroom homes or pint-sized casitas on this list to get some much-needed R&R in between sets. And if cowboy boots and denim cut-offs are more your style, any of these Coachella Airbnbs would be a lovely choice for Stagecoach 2018, too.
RECOMMENDED: Full guide to Coachella 2018
Best Coachella Airbnbs to rent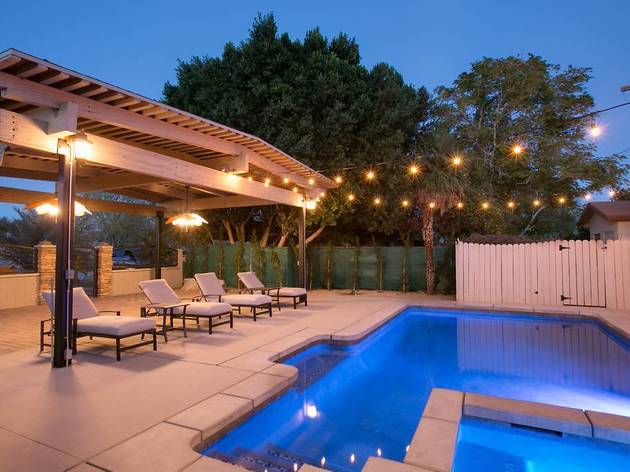 Photograph: Courtesy Airbnb
This massive home sleeps as many as 14 guests, making it an ideal choice for a big group. The whole gang will enjoy hanging by the pool, grilling on the deck and playing a game of pool after a long day in the hot desert sun. From $298 per night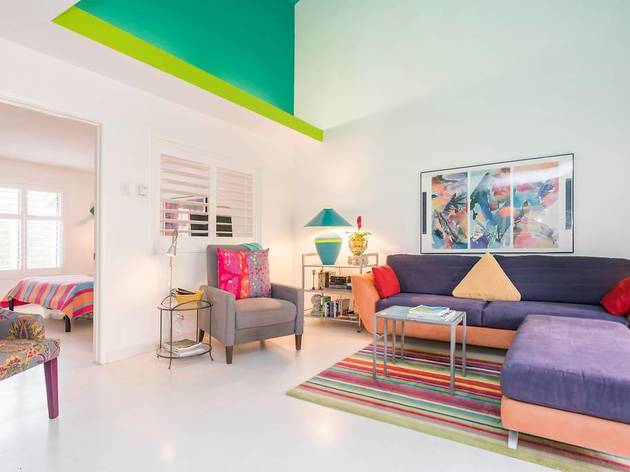 Photograph: Courtesy Airbnb
Though this one-bedroom home doesn't have its own pool, guests can take a dip in the community pool and hot tub in the development. Pops of aquamarine, lime green, violet and peach brighten up the otherwise stark white interiors. From $120 per night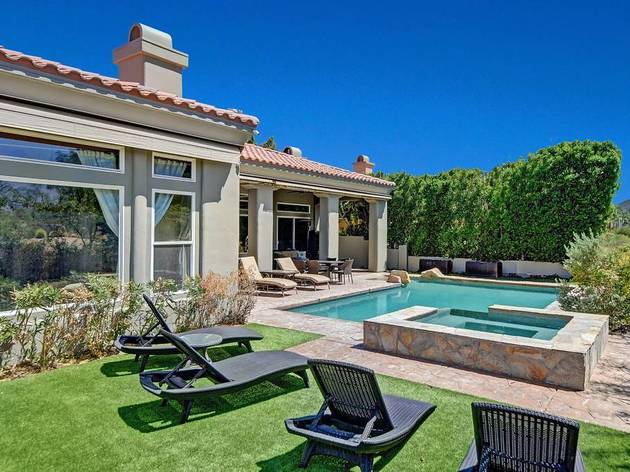 Photograph: Courtesy Airbnb
Complete with sweeping views of the Santa Rosa Mountains and the Greg Norman Golf Course, this 4,000-square-foot home offers almost any amenity you can think of. Saltwater pool and spa? Check. Outdoor grill? Check. High-end Sonos sound system? Check. Travertine floors? Check. When can we move in? From $500 per night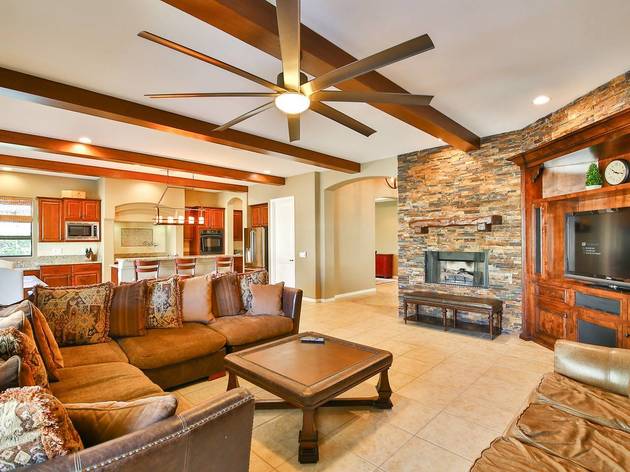 Photograph: Courtesy Airbnb
If you've outgrown the crashing-on-couches phase of your life, opt for this cushy pad with comfortable queen beds in every room. Fair warning: You might be tempted to skip a set or two after taking one look at the sparkling backyard pool. From $3,000 per night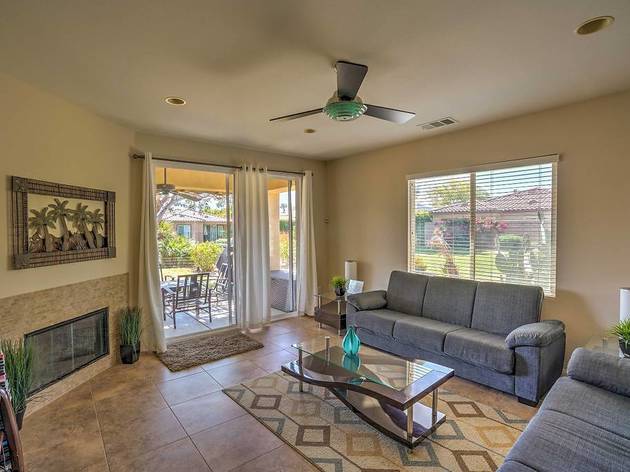 Photograph: Courtesy Airbnb
Three-Bedroom Indio House with Lake, Mountain and Festival Views
Just two miles away from the festival grounds, this sweet three-bedroom home couldn't be in a more convenient location. Thanks to several trundle beds and pull-out sofas in addition to standard queen beds, it can sleep as many as 12 guests. From $297 per night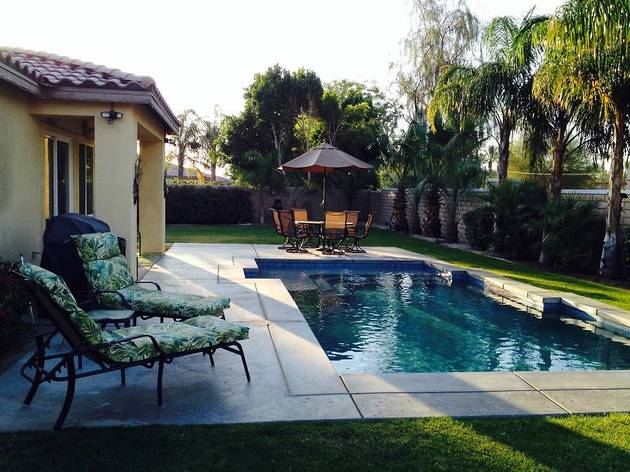 Photograph: Courtesy Airbnb
Great House With Gorgeous Tropical Yard and Pool
The massive backyard complete with a pool is the selling point of this Indio home. After making your way through crowds all day at the festival grounds, it feels oh-so-good to stretch out on a chaise lounge for an hour or two. From $150 per night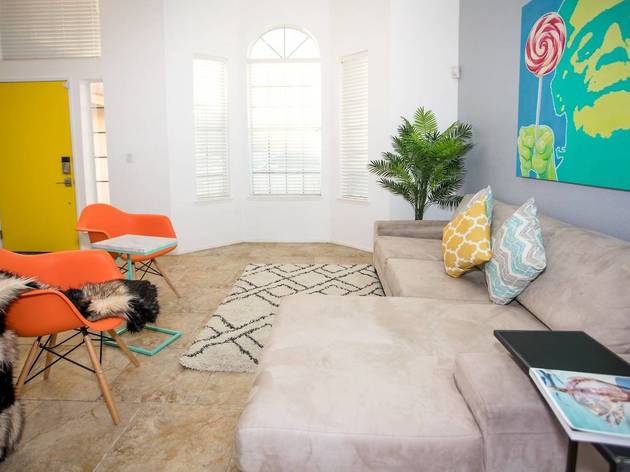 Photograph: Courtesy Airbnb
Eclectic Luxe Desert Getaway
Forget the overcrowded festival parties: Your group of friends won't want to leave the killer amenities at this property. With a beer pong table, saltwater pool, hot tub, fire pit and outdoor cabana bar, this suburban home has everything you need to have a good time. The pops of color and whimsical tropical decor just add to the fun. From $220 per night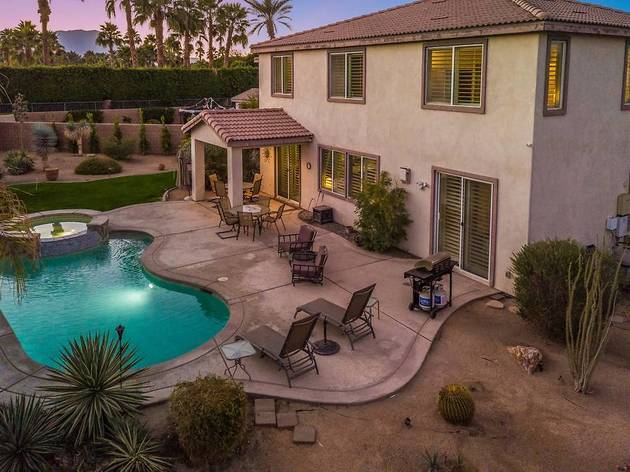 Photograph: Courtesy Airbnb
With polished concrete floors, colorful pop art pieces and a drop-dead gorgeous backyard complete with a pool and native desert landscaping, this Airbnb definitely qualifies as Instagram bait. Since the seven-bedroom house sleeps as many as 16 guests, it's also a solid choice for large groups. From $350 per night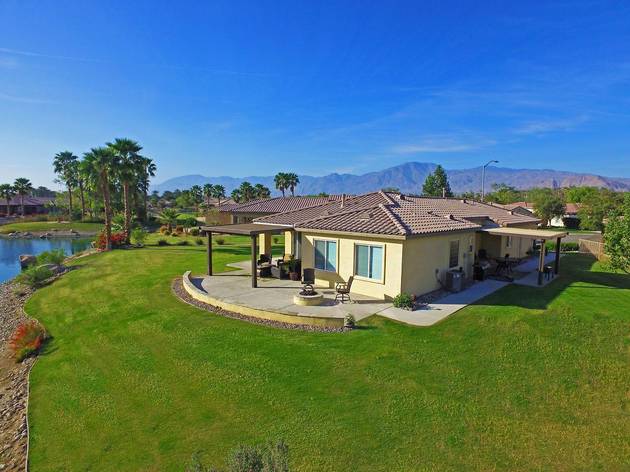 Photograph: Courtesy Airbnb
Quarter-Acre Lakefront Estate
The sprawling yard at this Indian Palms Country Club home goes right down to the lake, which makes enjoying an ice-cold beer on one of its two covered patios even more enjoyable. The 65-inch TV and abundance of board games will certainly keep you entertained during breaks from the festival. From $99 per night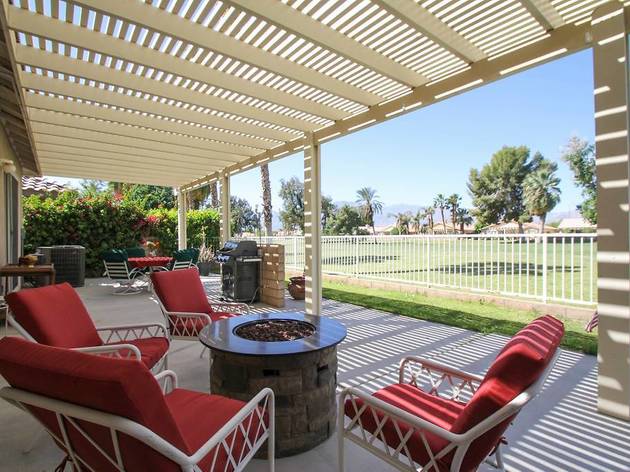 Photograph: Courtesy Airbnb
Don't want to cram into an overcrowded party house? Rent this quaint casita for a relaxing escape from the festival scene. The pint-sized property has a much smaller footprint than the other options on this list, but the sunny yellow walls and lovely desert views help it feel cozy instead of cramped. From $140 per night
Show more
Still looking for somewhere to stay for Coachella?
Whether you're looking for a swankier spot or a bare-bones hotel room, these hotels promise to keep you close to the action all weekend long.