Coachella 2013 lineup announced
See who's on the bill at SoCal's biggest music festival.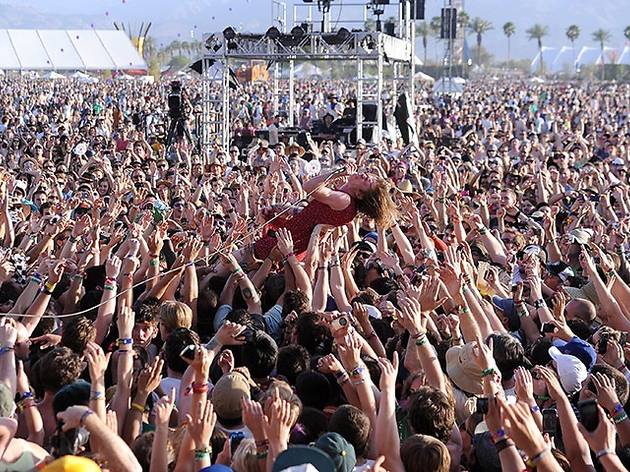 The lineup is finally here! This year's headliners include the Stone Roses (not the Rolling Stones, as many of us were wrongly convinced), Blur, Phoenix and the Red Hot Chili Peppers. Although this may sound a little underwhelming, especially for the younger (read: majority) Coachella contingent, there are plenty of other acts that are music to our ears, including Beach House, Local Natives, Lee Scratch Perry, Grizzly Bear, Descendents, Yeasayer, Violent Femmes and Kurt Vile, plus Nick Cave and Wu-Tang (swoon).

The festival will take place in—er, take over—the town of Indio over the weekends of April 12-14 and April 19-21. Tickets go on sale January 29 at 10am, so clear your schedules and get ready to click that refresh button. Good luck!