Coachella 2014 lineup: Friday bands (slide show)
Check out all the bands playing Friday sets—on April 11 and April 18—at the Coachella 2014 festival.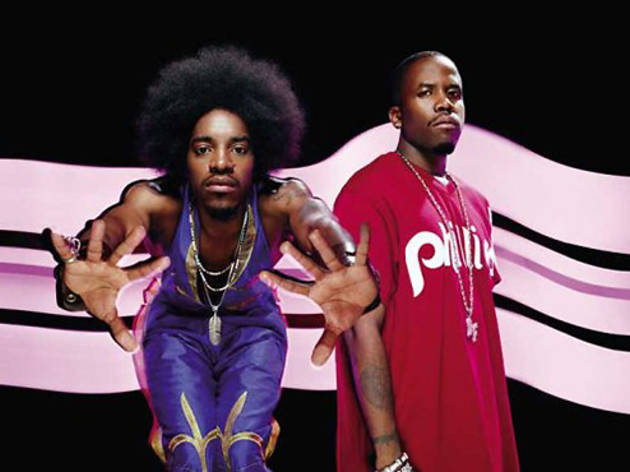 1/57
Photograph: Courtesy Outkast
Outkast Fridays April 11 and 18 Hometown: Atlanta The funky Atlanta hip-hop duo that needs no intro formed in 1992 and climbed up Billboard charts, experimenting with their sound along the way, until they struck absolute gold with the 2003 release of their double album, Speakerboxxx/The Love Below. Featuring the legendary, groove-busting No. 1 singles "Hey Ya!" and "The Way You Move," the album made Outkast the first and only hip-hop group to take home the Grammy award for Album of the Year in 2004. Six Grammys, six albums and an eight-year hiatus later, two of the most legendary hip hop artists of all time are reuniting in celebration of their 20th anniversary.  Download Speakerboxxx/The Love Below on Amazon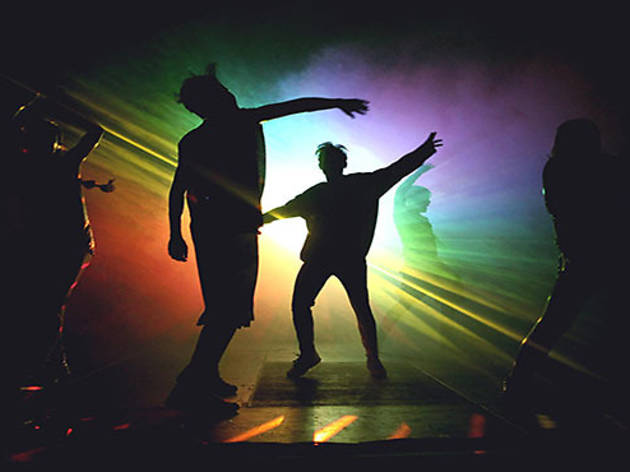 2/57
Photograph: Courtesy The Knife
The Knife Fridays April 11 and 18 Hometown: Stockholm This oddball Swedish bro-sis electropop duo might still be best known for its bouncy 2003 synth banger, "Heartbeats," but this year, they're serving up the dark and enchanting grooves from their 2013 album, Shaking the Habitual. Per their live shows, members Karin Dreijer Andersson and Olof Dreijer state their intention to "play with expectations, and question habits of the concert, the dance performance, the club and the music festival." Given Dreijers' history of mindfuckery (read: rhythmic gymnastics and hexagonal drums), we're inclined to take them at their word.  Download Shaking the Habitual on Amazon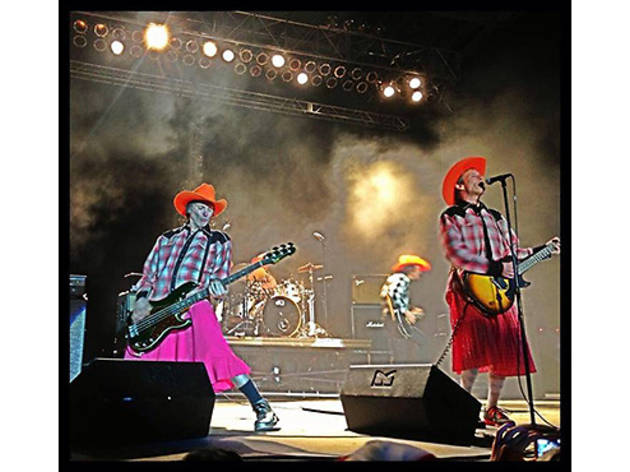 3/57
Photograph: Courtesy The Replacements
The Replacements Fridays April 11 and 18 Hometown: Minneapolis The Minneapolis band considered to be groundbreakers in the realm of alternative rock formed in 1979, and as of 2012, are back in action. Influenced by rock artists such as the Rolling Stones and Lou Reed, as well as punkers such as the Ramones and the Clash, the original foursome released seven studio albums from the early '80s to 1990, including the critically lauded Let It Be and Tim. Their work has openly inspired Green Day's Billie Joe Armstrong, the Goo Goo Dolls' Johnny Rzeznik and others. Paul Westerberg and Tommy Stinson remain the two enduring Replacements, and reformed in 2012 with the release of a limited edition EP, which was auctioned online to benefit former bandmate Slim Dunlap, who suffered a stroke. Last summer, the band played their first live show in 22 years.  Download Tim on Amazon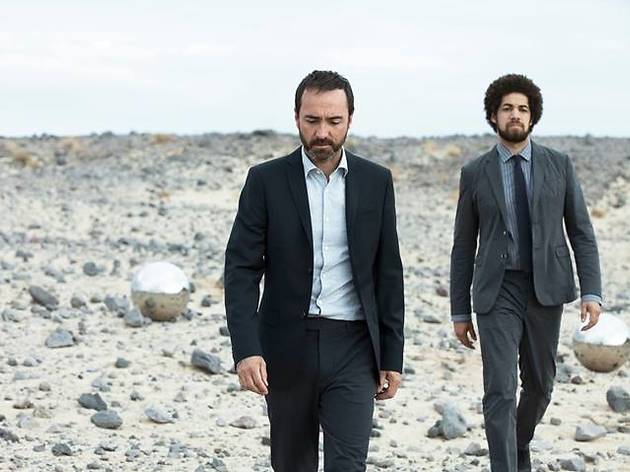 4/57
Photograph: Courtesy Broken Bells
Broken Bells Fridays April 11 and 18 Hometown: Los Angeles Broken Bells' first album was a blend of casually crunchy beats and effortlessly catchy melodies—enjoyable but surprisingly unadventurous. Their 2014 follow-up, After the Disco, feels, in its defining moments, like a deliberate retreat into retro-futurism in the face of all real life has failed to live up to. The record definitely has its moments, but if this is how a super-producer and a hero of melodic indie-rock feel about the universe, then life must be more depressing than we thought. This one's for the brooding Coachella-goer.  Download Broken Bells on Amazon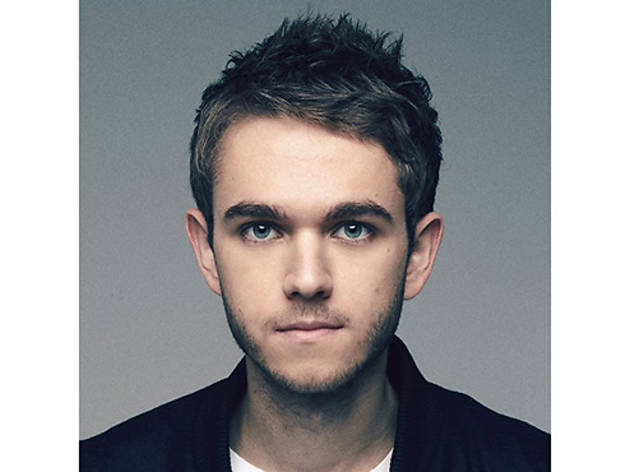 5/57
Photograph: Courtesy Zedd
Zedd Fridays April 11 and 18 Hometown: Kaiserslautern, Germany Anton "Zedd" Zaslavski, the German EDMster who made his name by remixing Skrillex and touring with Lady Gaga, bases more of his sound in actual musicality than many of his peers. Born to musician parents, Zedd was raised not to kid around with musical training, and started receiving classical piano and drum instruction at the age of four. Arguably the electro-house virtuoso's best known production is last summer's hypnotic track "Clarity," featuring Foxes, which nabbed a Grammy award for Best Dance Recording.  Download "Clarity" on Amazon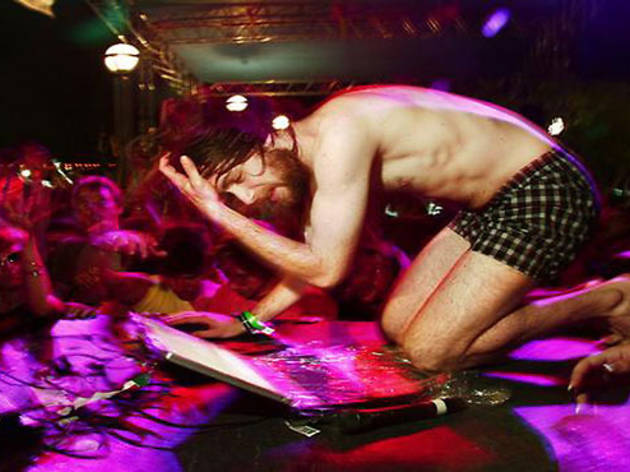 6/57
Photograph: Courtesy Girl Talk
Girl Talk Fridays April 11 and 18 Hometown: Pittsburgh Originally a minor player in the Pittsburgh noise scene, Gregg Michael Gillis launched Girl Talk as a social experiment of sorts, an intellectual commentary on repurposed sound. Over the last decade, this experiment has grown into a monster all its own. He may only be one man armed with a laptop, but when he's harnessing Jay-Z, M.I.A., the Beastie Boys and Adele the way he does, Girl Talk becomes so much more than any one band could dream of. His faithfuls come to dance, and a handful even get the opportunity to do so onstage: a typical Girl Talk show—which, if you hadn't already guessed, is anything but typical—sees a few dozen adoring fans allowed onto the stage toward the set's end to dance it out with Gillis in his final moments.  Download Secret Diary on Amazon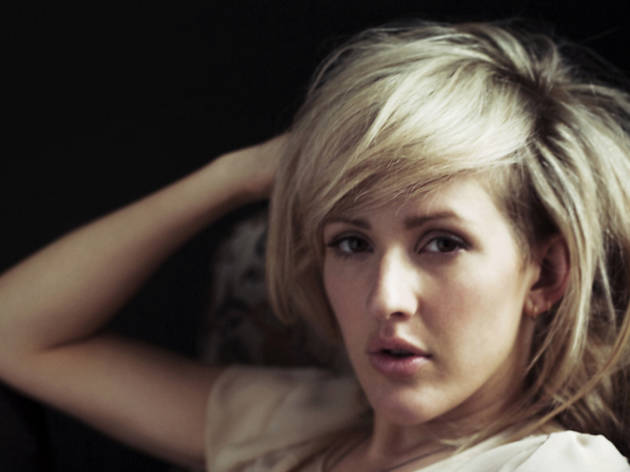 7/57
Photograph: Courtesy Ellie Goulding
Ellie Goulding Fridays April 11 and 18 Hometown: Lyonshall, UK She's a big star nowadays, headlining the royal wedding reception in 2011 and romantically involved with Skrillex (of all people) for several months, but Goulding still has a fragile, personal side to her music that sets her apart from other chart-pop performers. She does her disco-meets-electronica thing during a Friday set at Coachella, breathily singing tracks from her 2012 album Halcyon.  Download Halcyon on Amazon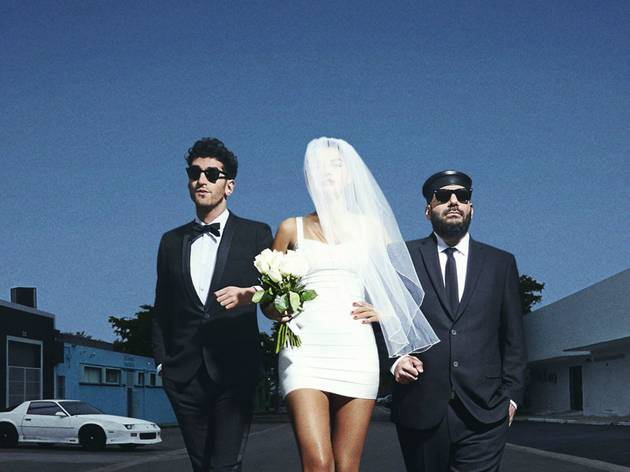 8/57
Photograph: Courtesy Chromeo
Chromeo Fridays April 11 and 18 Hometown: Montreal Canadian electro funk duo Chromeo has always come off as sort of a joke—a couple of smart-ass, horny teenagers. Their four studio albums are loaded with sexy legs, saxophones and Camaros. If they're not being ironic, then it's just plain dumb. But does that matter? Hard to say. The two have turned themselves into a kind of ZZ Top of retro-revivalism. After all, every girl is still crazy 'bout a sharp dressed man, even if modern standards of a sharp dressed man have dropped to the level of "dude that looks like a well-groomed car detailer holding a keytar."  Download Sexy Socialite on Amazon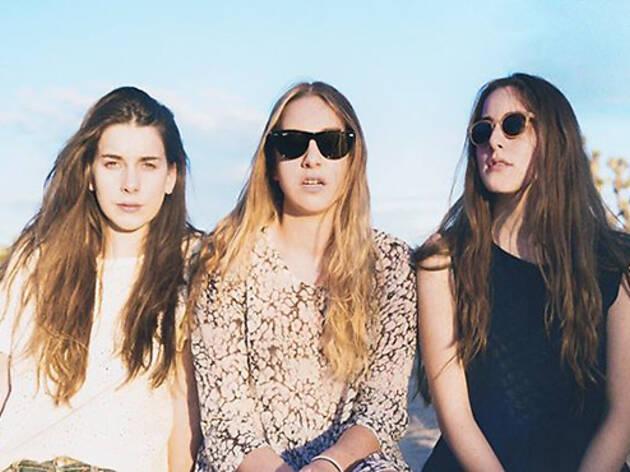 9/57
Photograph: Courtesy Haim
Haim Fridays April 11 and 18 Hometown: Los Angeles The three Haim sisters bring their brilliant and breezy West Coast harmonies and epic, '80s-influenced pop back to their home base for a Friday night set at this year's fest. True blue Valley girls Alana, Danielle and Este Haim are getting all kinds of feverish buzz at the moment, and if the Coachella gig is any indication, they'll be playing fests across the world soon.  Download Days Are Gone on Amazon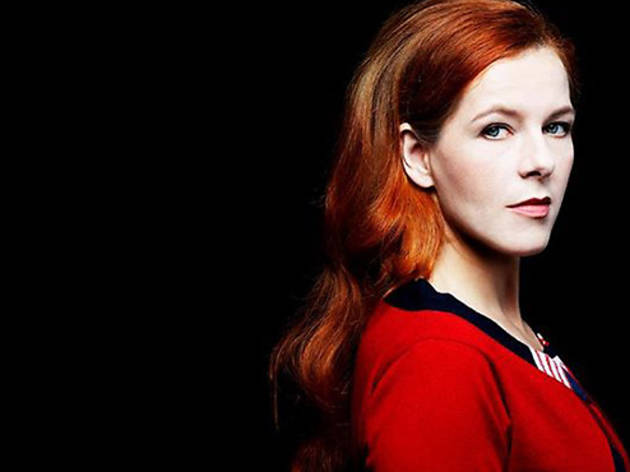 10/57
Photograph: Courtesy Neko Case
Neko Case Fridays April 11 and 18 Hometown: Tacoma, WA Neko Case is a member of Canadian fuzz-pop group the New Pornographers, but in her solo career, she's a gifted alt country songstress. With a father in the Air Force, Case had a nomadic upbringing before settling in Washington, and then earning a BFA in Vancouver, where her music career began. Time spent creating tunes in Seattle and Chicago bore the fruit of nine studio albums, the most recent of which is 2013's The Worse Things Get, The Harder I Fight, The Harder I Fight, The More I Love You (phew), which includes a cover of Nico's terrifying 1970 song "Afraid."  Download The Worse Things Get, The Harder I Fight, The Harder I Fight, The More I Love You on Amazon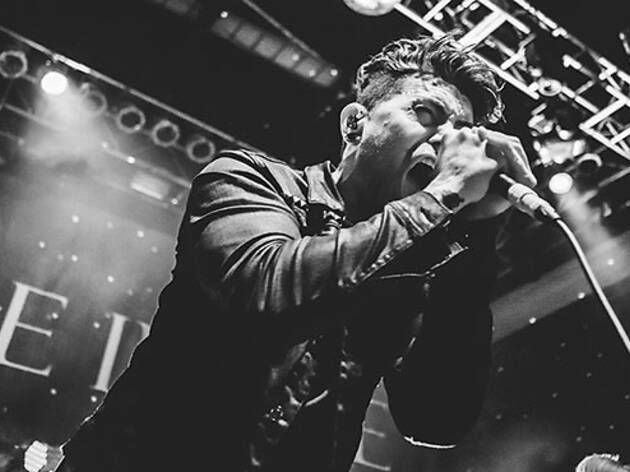 11/57
Photograph: Courtesy AFI
AFI Fridays April 11 and 18 Hometown: Ukiah, CA Over their 20-plus years in action, super-slick California emo-pop outfit AFI has put out nine studio albums, ten EPs and can take much of the credit for bringing horror punk to the mainsteam in the late-'90s and 2000s. In the creation of their distinctive sound, complete with moody lyrical flair and complex guitar riffs, the eyeliner-sporting foursome has taken cues from dark '80s influences like the Cure, as well as rock and industrial groups from the Misfits to Skinny Puppy to the Smiths. The band's 2013 album, Burials, is as full of poetic bombast as you'd expect.  Download Burials on Amazon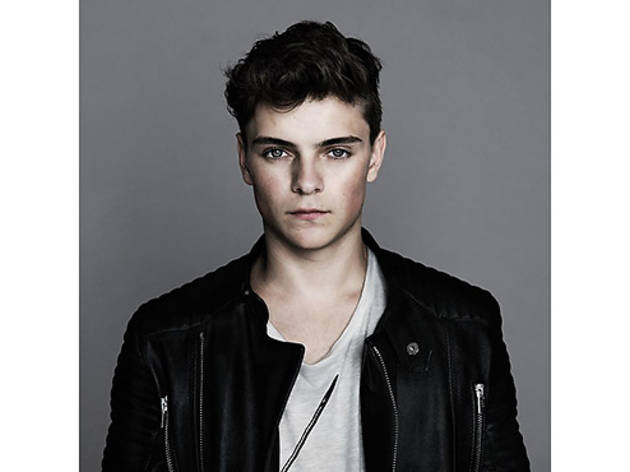 12/57
Photograph: Courtesy Martin Garrix
Martin Garrix Fridays April 11 and 18 Hometown: Amsterdam This Dutch DJ and producer decided he wanted to spin at the age of eight, and not long afterwards, he was crushing the charts with a prodigious Top 40 hit. Best known for his universally dancey 2013 track "Animals," the 17-year-old became the youngest person ever to reach the No. 1 spot on Beatport. He has since released several other songs and remixes, all well received, earning him a spot on DJ mag's list of 2013's top 100 DJs.  Download "Wizard" on Amazon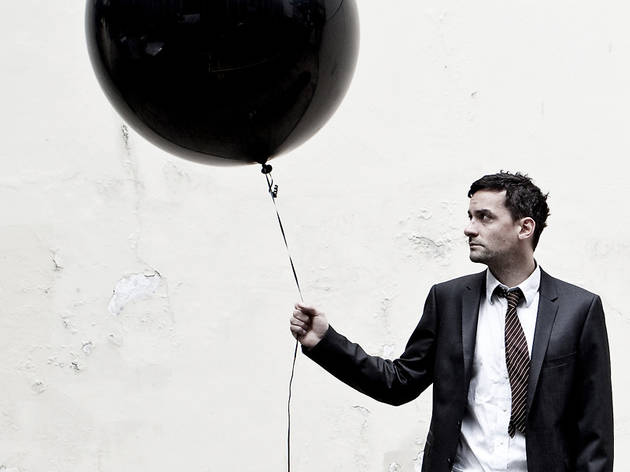 13/57
Photograph: Courtesy Bonobo
Bonobo Fridays April 11 and 18 Hometown: Brighton, UK Simon Green, Ninja Tune's psychedelic breaks guru, plays Coachella in support of his latest album, The North Borders. Crown prince of all things downtempo, the British DJ and producer plays a left-field mix of sounds that range from hip-hop and funk to psych rock and drum 'n' bass. If you missed Bonobo's bliss-inducing spectacular at the Wiltern last year, put this one in your diary now.  Download The North Borders on Amazon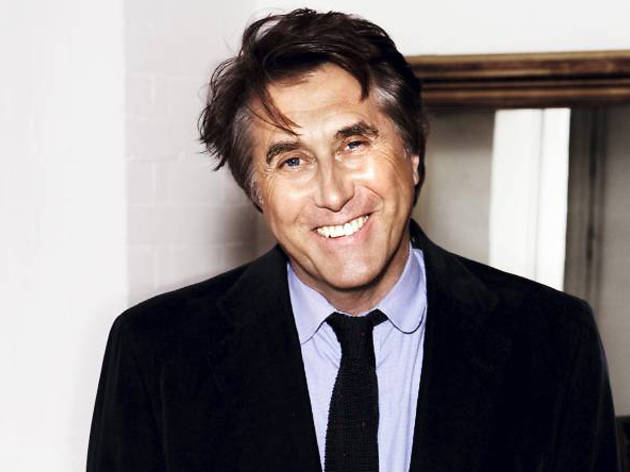 14/57
Photograph: Courtesy Bryan Ferry
Bryan Ferry Fridays April 11 and 18 Hometown: Washington, UK Bryan Ferry's voice is so serene, so distinguished and so utterly English that you can't help thinking he'd be great at (a) voiceovers and (b) phone sex. But instead, Ferry's most famous for fronting the very-'70s art-rock ensemble Roxy Music. Hopefully we'll hear him play some oldies but goodies at this year's fest.  Download More Than This - The Best of Bryan Ferry and Roxy Music on Amazon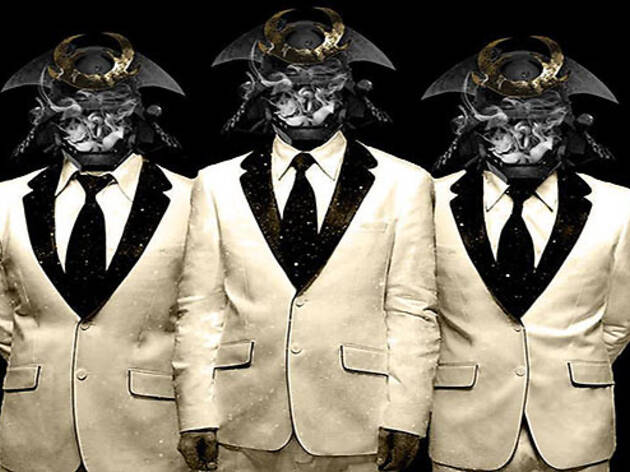 15/57
Photograph: Courtesy The Glitch Mob
The Glitch Mob Fridays April 11 and 18 Hometown: Los Angeles California's bass-heavy three-piece electronica group mixes up hip-hop samples with synthpop beats and tag-team vocals. The Mob rose through LA's musical ranks by performing their tech-heavy live shows with laptops and MIDI controllers. Since then, they've released a bevy of mixtapes and remixes in addition to their two studio albums, the most recent of which, Love Death Immortality, is a ten-track record of powerhouse EDM ballads, simply built for live performance in front of a sweat-drenched crowd. The album dropped in Feburary of this year.  Download Love Death Immortality on Amazon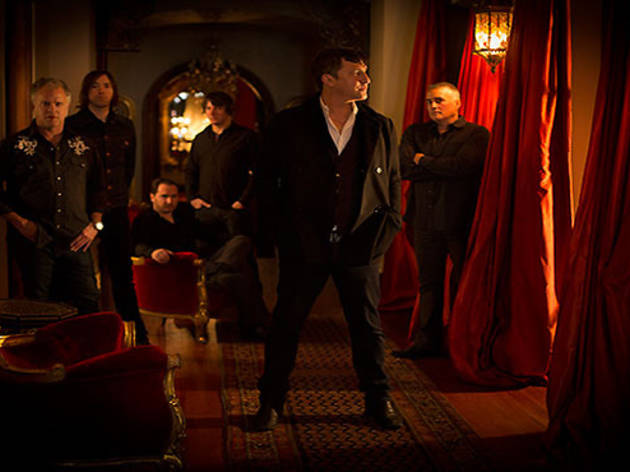 16/57
Photograph: Courtesy the Afghan Whigs
The Afghan Whigs Fridays April 11 and 18 Hometown: Cincinnati After a ten year hiatus, the cult-favorite Cincinnati alt-rockers reformed in 2011 with a vengeance, playing All Tomorrow's Parties, Lollapalooza and Late Night with Jimmy Fallon, plus shows at SXSW and NYC's Bowery Ballroom. The cathartic, darkly sensual outfit announced an April 2014 release date for their first album of new material in 16 years, Do to the Beast. Otherwise, the group has been well-known for their cover songs, including renditions of The Rolling Stones' "Cocksucker Blues" and Neil Young's "Like A Hurricane" as well as songs from Prince, The Supremes and TLC.  Download Black Love on Amazon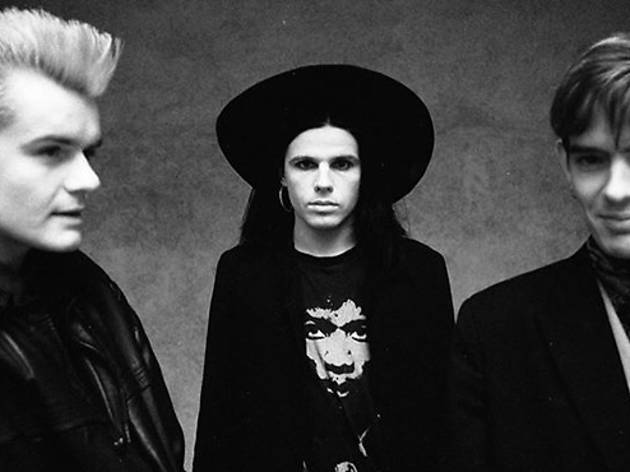 17/57
Photograph: Courtesy the Cult
The Cult Fridays April 11 and 18 Hometown: Bradford, UK The British goth-rockers may have mercifully dropped the leather pants and bandanas since their rise to fame in the '80s; but otherwise, it'll be guitar-shredding and vocal acrobatics as usual when Ian Astbury and company play tunes from their latest album, Choice of Weapon, plus other hits like the mighty 1985 anthem, "She Sells Sanctuary." The group has gone through its fair share of split-ups and reformations over the years, but are truly back in the thick of it now as they finish up their 2013 world tour and begin work on a new album, set for release this year.  Download Choice of Weapon on Amazon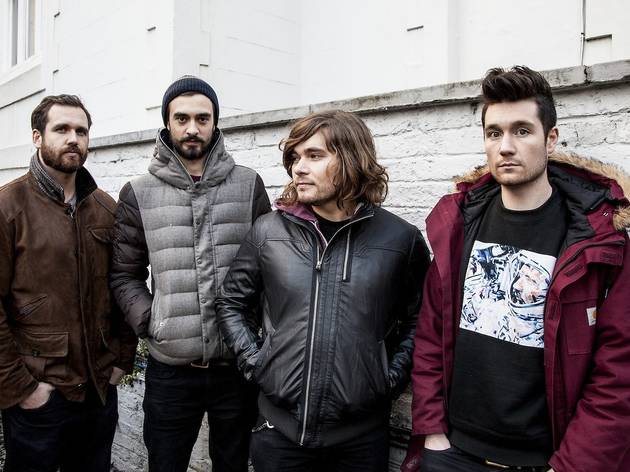 18/57
Photograph: Ed Marshall
Bastille Fridays April 11 and 18 Hometown: London Last year, Bastille's first album Bad Blood came from nowhere and stormed to No. 1—the first UK chart-topping debut by a British band in three years. The secret of their success? Either it's lead singer Dan Smith's gravity-defying coiffure, or (more likely) the fact that Bastille have enough hooks in their synth-led pop-rock to rock stadiums with ease. Expect lots of sparky, soaring indie-tronica and melancholic anthems, turned all the more extreme for the group's first Coachella appearance.  Download All This Bad Blood on Amazon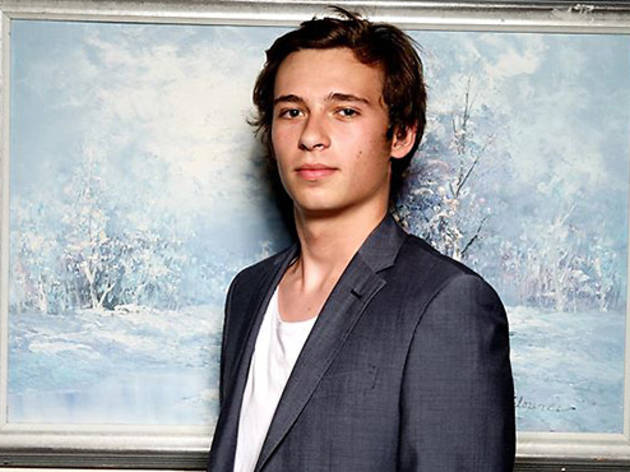 19/57
Photograph: Courtesy Flume
Flume Fridays April 11 and 18 Hometown: Sydney Australian production wunderkind Harley Streten—still only 22—mixes soulful vocals with Soundcloud-approved beats. He sold out two nights in London earlier this year months in advance, so get psyched for his Friday set.  Download Flume on Amazon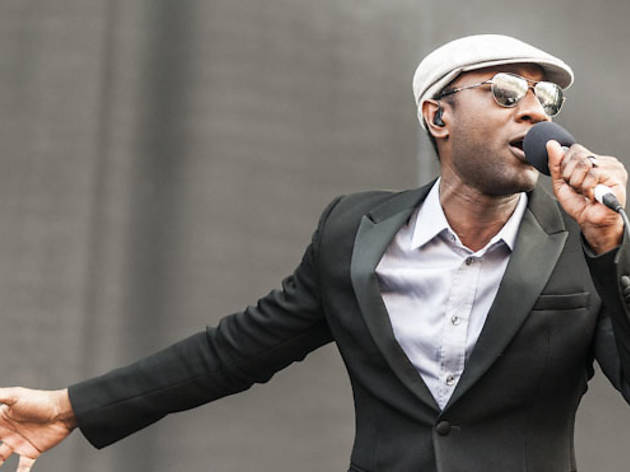 20/57
Photograph: Max Herman
Aloe Blacc Fridays April 11 and 18 Hometown: Laguna Hills, CA Aloe Blacc may have scored his first international hit with the single "I Need a Dollar," but the Los Angeles native is by no means wet behind the ears. The MC-turned-soul-crooner has been releasing music for almost a decade, originally as part of the hip-hop duo Emanon, consisting of himself and celebrated underground beatsmith Exile. Blacc has indeed been a rolling stone over the years, infusing his work with hip-hop, R&B and various Latin stylings.  Download Good Things on Amazon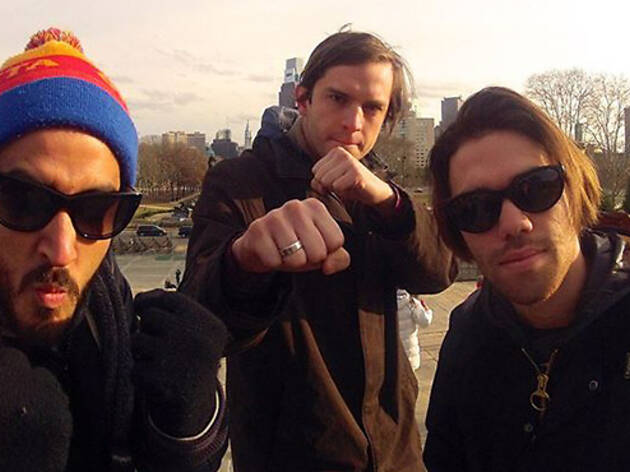 21/57
Photograph: Courtesy Jagwar Ma
Jagwar Ma Fridays April 11 and 18 Hometown: Sydney Coming on like a baggier Dandy Warhols, this pair of Australians (including prolific producer Jono Ma) are all lanky grooves and undulating synths—although they've also been known to tap into a more Beatlesque vein of psychedelia too. What may be surprising is that the Aussies draw on Manchester's '90s baggy scene for inspiration, and (less surprisingly) has elicited the admiration of Oasis's Noel Gallagher. We can see its influence for sure (think: Happy Mondays, Stone Roses, Paris Angels), and chillwave fans will likely dig the group's lush sound, too. Their debut album, Howlin', is a real stormer.  Download Howlin on Amazon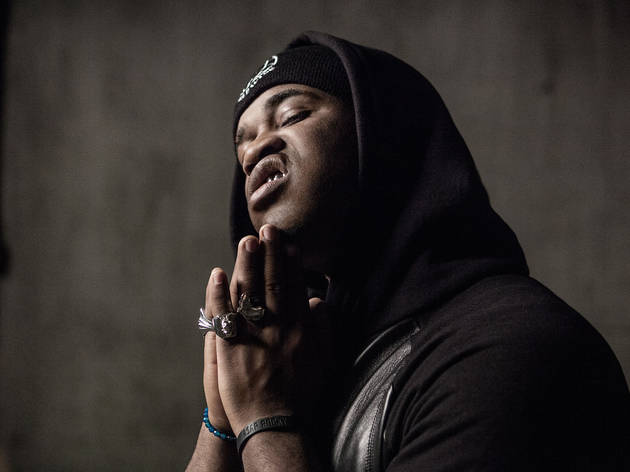 22/57
Photograph: Lee Cherry
A$AP Ferg Fridays April 11 and 18 Hometown: New York The A$AP Mob is a creative collective of talented NY-based rappers, designers, producers and artists, with Ferg being the second member to release an album. As a rapper, unpredictability remains his only calling card, slipping from gruff, gritty rhymes to soaring singing, all done seamlessly. His "Work Remix" featured Rocky, Trinidad James, French Montana and Schoolboy Q, and his debut album, Trap Lord, has been tipped as one of the best hip-hop albums for 2014.  Download Trap Lord on Amazon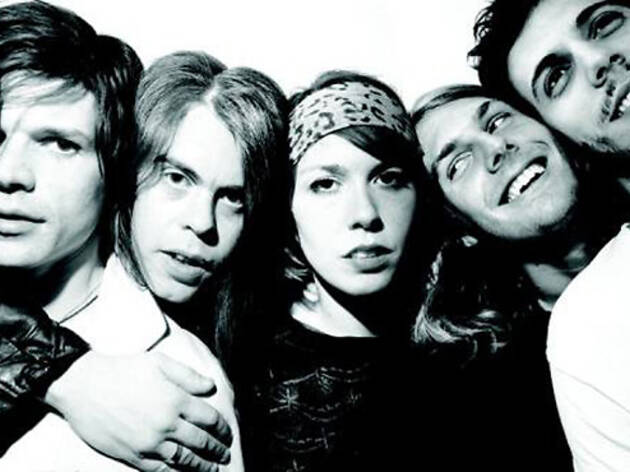 23/57
Photograph: Courtesy Grouplove
Grouplove Fridays April 11 and 18 Hometown: Los Angeles Grouplove has been around since 2009, making lush, extroverted pop-rock that suggests a cross between fun. and Modest Mouse at its sleekest. The band plays a Friday set at this year's fest, during which you can expect to hear from the LA crew's 2013 sophomore LP, Spreading Rumors.  Download Spreading Rumors on Amazon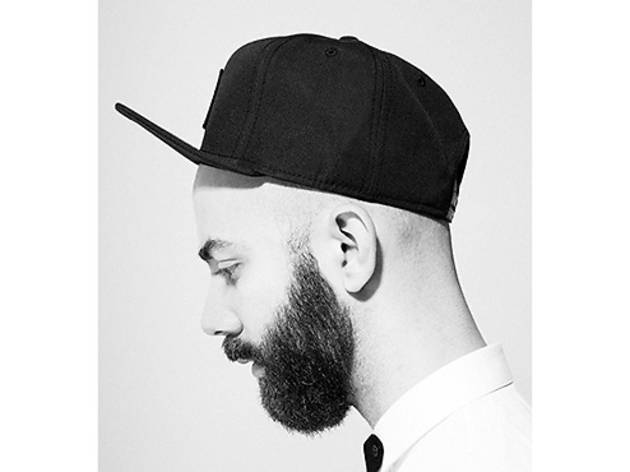 24/57
Photograph: Courtesy Woodkid
Woodkid Fridays April 11 and 18 Hometown: Lyon, France French music video director Yoann Lemoine blessed us with the visual accompaniments to Katy Perry's "Teenage Dream" and Lana Del Rey's "Born to Die." He went on to direct a slew of other acclaimed vids, designed an awesome AIDS-awareness campaign and now crafts his own cinematic tunes. As Woodkid, Lemoine's sound is atmospheric and grandiose, featuring orchestral swells that deluge your speakers, plus lyrics in both French and English. The artsy Lemoine released his debut album, The Golden Age, in 2013.  Download The Golden Age on Amazon
25/57
Photograph: Courtesy Carnage
Carnage Fridays April 11 and 18 Hometown: Los Angeles LA-based DJ Carnage became a pioneer in the trap music scene with his remix of Hardwell's "Spaceman." However, in recent years, he's expressed serious doubts that trap music as a genre is here to stay—"Trap is gonna die by summer," he told DJZ last spring. "It's not gonna be cool anymore... Every trap song sounds the same now." Though he's since made the switch to house music, the talented DJ continues to make the festival rounds and release hit tracks to his devoted following. His next record, Karakatoa, will be available this spring.  Download "Bang!" on Amazon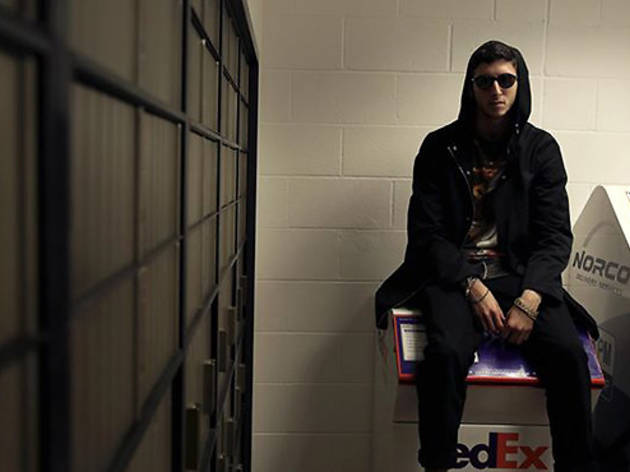 26/57
Photograph: Courtesy Shlohmo
Shlohmo Fridays April 11 and 18 Hometown: Los Angeles Young LA producer Henry Laufer has been influenced by hip hop and R&B to create lo-fi, beat-heavy electronica under the stage name Shlohmo. His debut album, Bad Vibes, was released in 2011, and he's dropped two EPs since. Schlohmo has been collaborating with recording artist Jeremih since his 2012 remix of the R&B musician's "Fuck U All the Time." The two have a forthcoming EP, from which NPR premiered the new song "No More" in February of this year.  Download Vacation EP on Amazon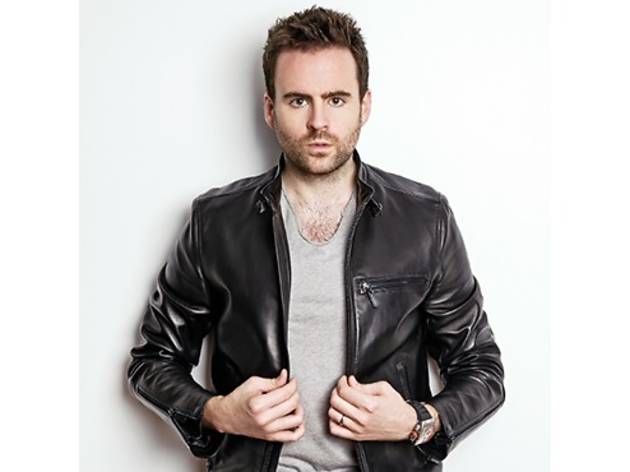 27/57
Photograph: Courtesy Gareth Emery
Gareth Emery Fridays April 11 and 18 Hometown: Southampton, UK Gareth Emery, a constant presence in the upper reaches of DJ Mag's annual top-100 poll, has a big, melody-driven, trance-based sound that was pretty much made for festival-size gigs. The British producer got his break in 2002 with his white label remix of the Shrink's "Nervous Breakdown," and has since collaborated on something like 90 tracks, remixing for Britney Spears, Armin van Buuren and Above & Beyond. Throughout his career, he's released four mix CDs and a smashing studio album, Northern Lights. His sophomore album, Drive, is slated to come out this spring.  Download Northern Lights on Amazon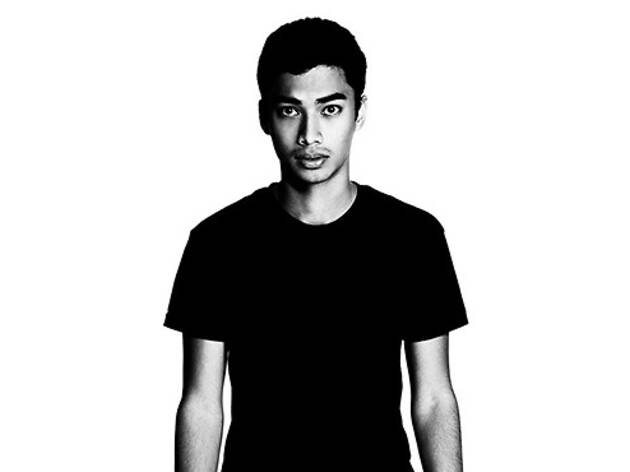 28/57
Photograph: Courtesy Michael Brun
Michael Brun Fridays April 11 and 18 Hometown: Port-Au-Prince, Haiti This Hatian-raised DJ was pre-med in college, but the anatomy lab was no match for his turntable. Brun drew from childhood exposure to Rara and Afro-groove music, plus a love of synth pop, to begin DJing as a teen. With industry pros like Axwell, Kaskade and Dirty South behind him, he released several successful tracks in 2012 and the following year, went on to deliver remixes for Alicia Keys & Maxwell, Tiesto, Armin Van Buuren and more. Brun's debut 2013 EP, Gravity, cruised to No. 2 on Beatport.  Download Gravity EP on Amazon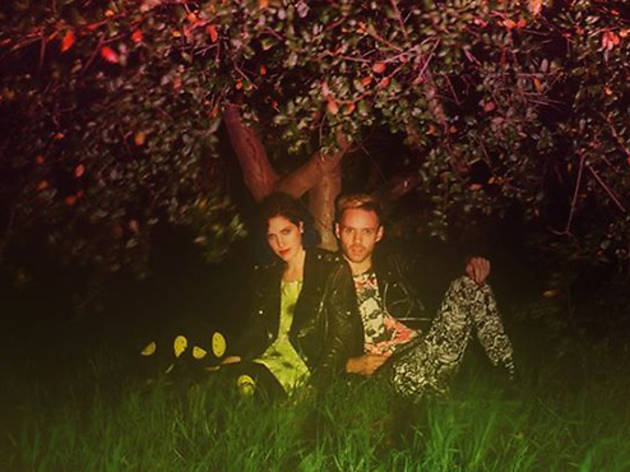 29/57
Photograph: Courtesy MS MR
MS MR Fridays April 11 and 18 Hometown: New York Look past this NYC duo's kitschy aesthetics and you'll find refreshingly sincere new-wave-style mood pop, powered by lush production values and husky female vocals. Riding on a wave of blog buzz thanks to their 2012 tune "Hurricane" (which also scored a crucial placement on an episode of Gossip Girl), the girl-guy pair released a debut EP, Candy Bar Creep Show, the same year. Their first studio album, Secondhand Rapture, came out in 2013, solidifying even more fans of a sound that we can only describe as a depressed Florence Welch making out with Poliça and The xx on a bed of crushed velvet.  Download Secondhand Rapture on Amazon
30/57
Photograph: Courtesy Kate Nash
Kate Nash Fridays April 11 and 18 Hometown: London This cheeky Londoner's smart-ass songs about boyfriend troubles (they'll act like dickheads, throw up on your footwear and so on) made her a star in her native land, in the mold of Lily Allen. The sassy songstress's fan-financed third album, Girl Talk, takes her hooky pop in a grittier direction.  Download Girl Talk on Amazon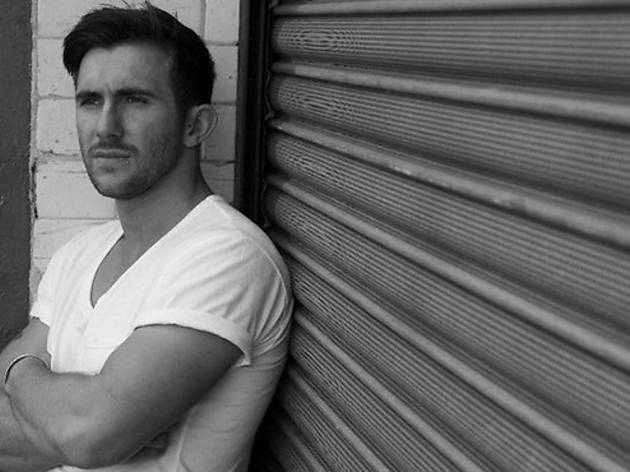 31/57
Photograph: Courtesy Hot Since 82
Hot Since 82 Fridays April 11 and 18 Hometown: Yorkshire, UK This British DJ and producer (who, in addition to being a dreamboat, has gone by the name Daley Padley since '82) brings an accessible cool to the house genre with his debut release, Little Black Book. Original material blends with the North Englander's remixes to create a more streamlined, mellow EDM that could inspire the pulses (and asses) of even the most mainstream listeners.  Download Little Black Book on Amazon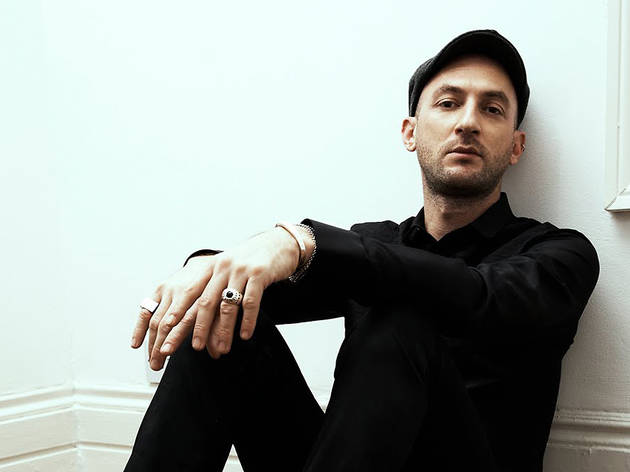 32/57
Photograph: Courtesy Infamous PR
Damian Lazarus Fridays April 11 and 18 Hometown: London Veteran Damian Lazarus is a master of the kind of woozy, dream-state house that his revered Crosstown Rebels label has helped popularize—and it will be interesting to see how that sound goes down with a 100-degree desert crowd.  Download Smoke The Monster Out on Amazon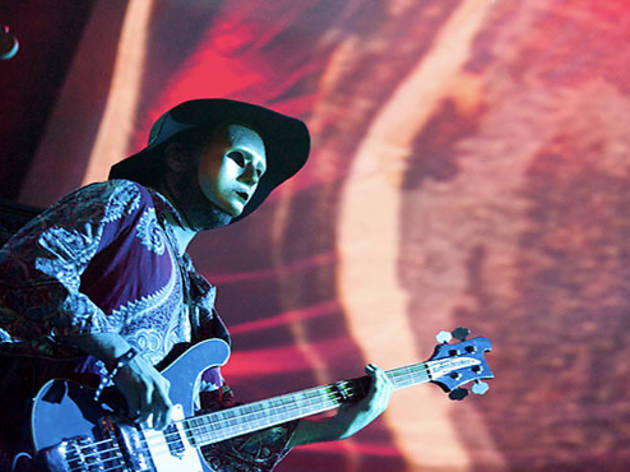 33/57
Photograph: Courtesy Goat
Goat Fridays April 11 and 18 Hometown: Korpilombolo, Sweden Based in Gothenburg, Sweden, Goat creates ace voodoo psychedelia. Remember in 2001: A Space Odyssey, when the primitive hominid tossed a bone and it turned into a space station? World Music, the group's 2012 debut, is exactly like that—except substitute a Fela LP, a fistful of Southeast Asian psych-funk and a ripping bong hit for the bone. Since then, they've put out four equally mind-altering EPs. Their live performances are one hell of an energetic, intense experience too—in addition to chanting over bongos and reverb-heavy, Middle Eastern-influenced riffs, they dress in colorful (and slightly creepy) masks.  Download World Music on Amazon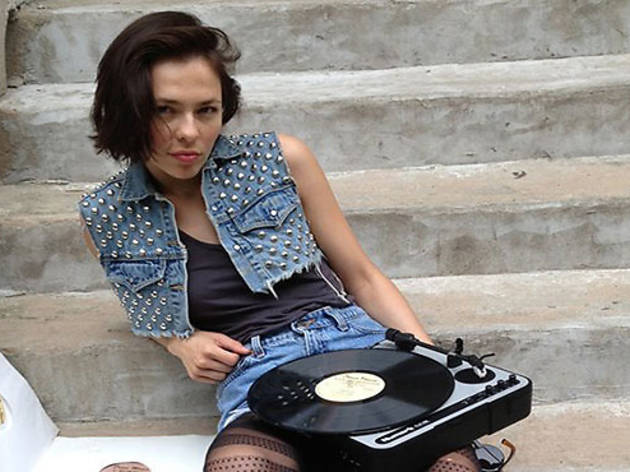 34/57
Photograph: Courtesy Nina Kraviz
Nina Kraviz Fridays April 11 and 18 Hometown: Irkutsk, Russia Originally trained in dentistry, this Siberian-born DJ thankfully found her calling in music, and EDM's so much the better for it. We'd like to think that her brand of diva house is made for today's sophisticated, streetwise listeners, providing a refreshing and often daring deviation from the paint-by-number type bangers. Since her sultry, lilting 2009 single, "I'm Gonna Get You," Kraviz has released two studio albums, most recently, 2013's Mr. Jones. A "Between The Beats" video profile of Kraviz was also released, sparking discussions of feminism and sexuality in electronic music. By the way, did we mention she's stunningly gorgeous, too? Imagine an alternate universe where she might be the dentist leaning over you while you're in a whole lot of pain.  Download Nina Kraviz on Amazon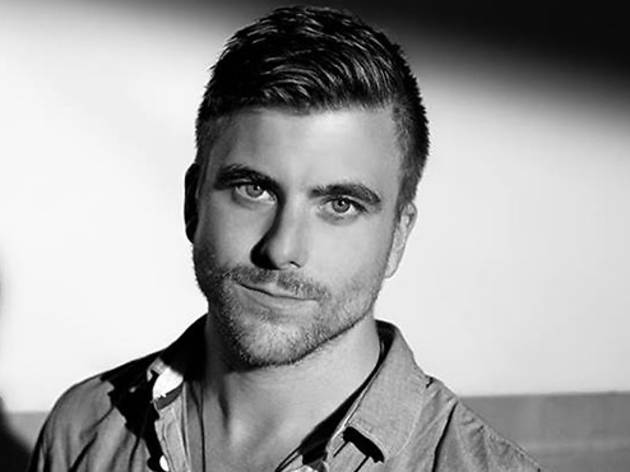 35/57
Photograph: Courtesy Anthony Green
Anthony Green Fridays April 11 and 18 Hometown: Holland, PA When he's not crooning his way into the hearts of aternative fans solo, this inventive, reedy-voiced songsmith is leader of Philadelphia emo-prog types Circa Survive. The Pennsylvania native has lent his impressive vocal range to many projects over the years, having sung lead vocals for Saosin and the Sound of Animals Fighting, in addition to his myriad of guest spots on albums for Fear Before the March of Flames, Envy on the Coast, Say Anything and more. Green released his fifth solo album, Young Legs, last year.  Download Young Legs on Amazon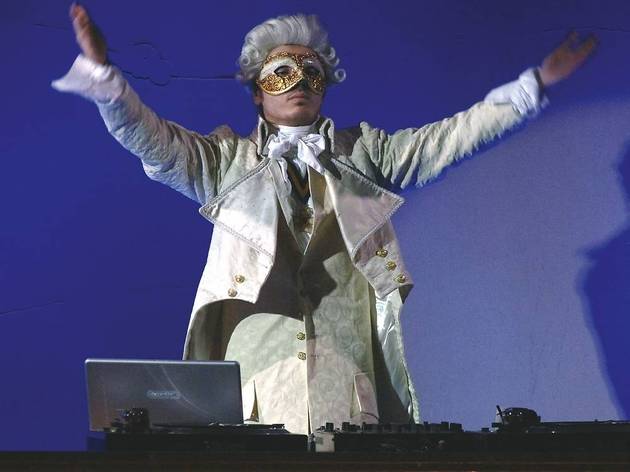 36/57
Photograph: Courtesy Duke Dumont
Duke Dumont Fridays April 11 and 18 Hometown: London Adam Dyment made ​​his DJing debut on the turntables of the Fabric, the biggest club in the English capital. He gained hype for his remixes of indie rock bands like Bat For Lashes, Santigold and Mystery Jets. In 2012, he put out a two-part EP, For Club Play Only, which oscillates between deep house and UK bass. He has continued to release tracks, singles and mixes to transfixed EDM fans ever since. The DJ's next album is set to drop this year.  Download "Need U (100%) (Hed Kandi Deep House Edit)" on Amazon
37/57
Photograph: Courtesy Solomun
Solomun Fridays April 11 and 18 Hometown: Hamburg, Germany This German-raised DJ and producer's name is currently being whispered and shouted all across the house music community. With his partner Adriano Trolio, the native Bosnian (who now resides in Hamburg) created his own record label, Diynamic, through which he released his first EP in 2006. Since then, he has come out with a ton of other compilations and remixes, in addition to his 2009 album, Dance Baby. The melodic house master launched a second record label in 2011, 2DIY4, dedicated to experimental music. He's been DJing constantly ever since, picking up a slew of awards along the way.  Download Dance Baby on Amazon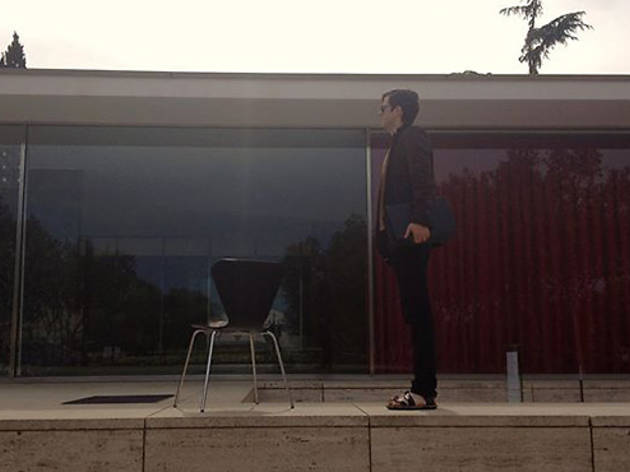 38/57
Photograph: Courtesy Dixon
Dixon Fridays April 11 and 18 Hometown: Berlin German born Steffen "Dixon" Berkhahn is, above all, a house DJ. In the mid-'90s, he soundtracked some of Berlin's biggest clubs, which, if you're well-traveled or devastatingly hip enough to know, include E-Werk and Tresor. In recent years, his reputation has grown thanks to a series of mix CDs that express his distinct definition of the house genre.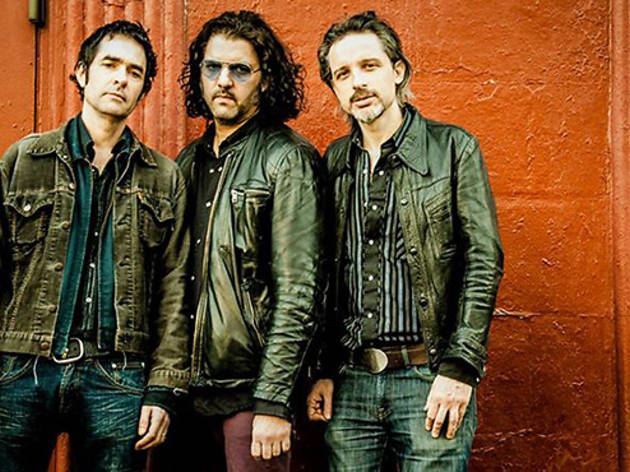 39/57
Photograph: Courtesy The Jon Spencer Blues Explosion
The Jon Spencer Blues Explosion Fridays April 11 and 18 Hometown: New York These soulful rock-and-rollers from NYC have put out seven official albums since they started hootin' and hollerin' in 1991. We can thank this trio for bringing indie kids the blues during their mid-'90s pomp. The band's most recent album, 2012's Meat and Bone, takes their scuzzy, garage rock sound up a notch on the raucous scale, and we can only expect more from the next one, which they recently announced is in the works.  Download Meat and Bone on Amazon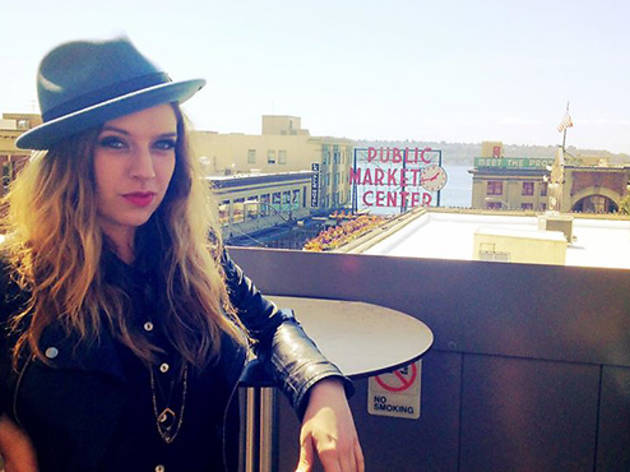 40/57
Photograph: Courtesy ZZ Ward
ZZ Ward Fridays April 11 and 18 Hometown: Roseburg, OR Harmonica-toting, hip-hop-loving LA singer-songwriter ZZ Ward—the initials stand for Zsuzsanna—worked with Ryan Tedder, Pete Rock and Freddie Gibbs on her debut album, Til the Casket Drops. On her free mixtape, Eleven Roses, the fedora-sporting songstress also offers velvet-voiced interpretations of tracks by Tyler, the Creator and Childish Gambino. Last year, Fuse TV named her one of 30 must-see artists at SXSW, setting the bar high for her music fest reputation.  Download Til the Casket Drops on Amazon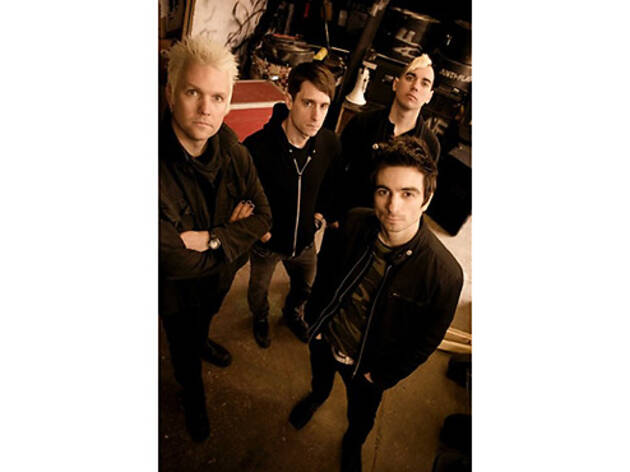 41/57
Photograph: David Cooper
Anti-Flag Fridays April 11 and 18 Hometown: Pittsburgh Hardcore punks Anti-Flag don't add anything new to the political-pop-punk playbook, but that hasn't stopped the hard-touring Pittsburgh quartet from amassing a devoted international fan base. The sociopolitical punk veterans, all Greenpeace and mohawks, have put out nine studio albums full of vitriolic—yet unashamedly poppy—punk anthems. Their 2012 release, The General Strike, offers an amalgam of hardcore elements, pop rock hooks and punk stylings—highlights include their melodic track, "This is The New Sound." The band celebrated its 20th anniversary last March—here's to year 21.  Download For Blood and Empire on Amazon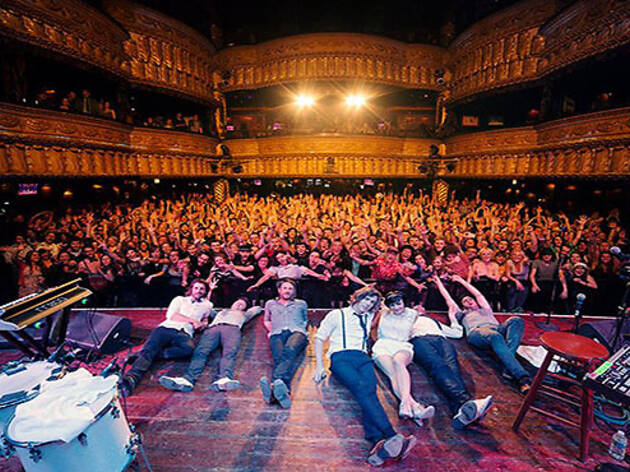 42/57
Photograph: Courtesy Caravan Palace
Caravan Palace Fridays April 11 and 18 Hometown: Paris Parisian sextet Caravan Palace offers an unlikely but sexy mix of 1920s Gypsy swing with contemporary electronica and dance-music moves; it's part Hot Club de Paris, part Daft Punk, and would sound right on The Great Gatsby movie soundtrack. The band hits town with its latest disc, Panic.  Download Panic on Amazon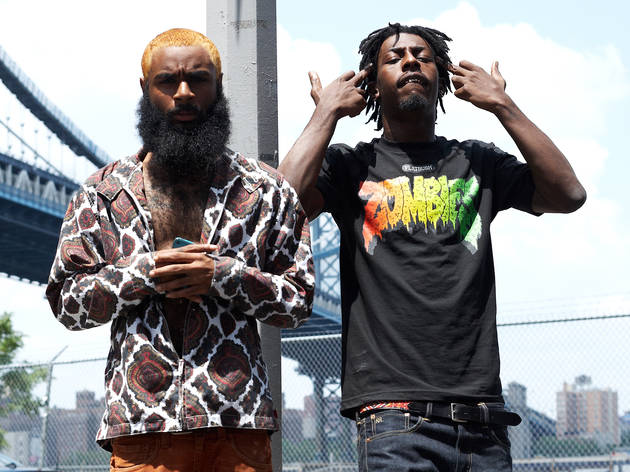 43/57
Photograph: Devin Christopher
Flatbush Zombies Fridays April 11 and 18 Hometown: New York Beast Coast affiliates Flatbush Zombies—one of the more expressive underground hip-hop duos working in New York today—reach toward a distinct sound stemming in part from their unabashed love of psychedelics. The Zombies turn up, tune in and drop out in order to achieve an aggressive sort of greater oneness, offsetting the inherent moral ambiguity that comes with selling drugs.  Download "Just Blowin' In The Wind" on Amazon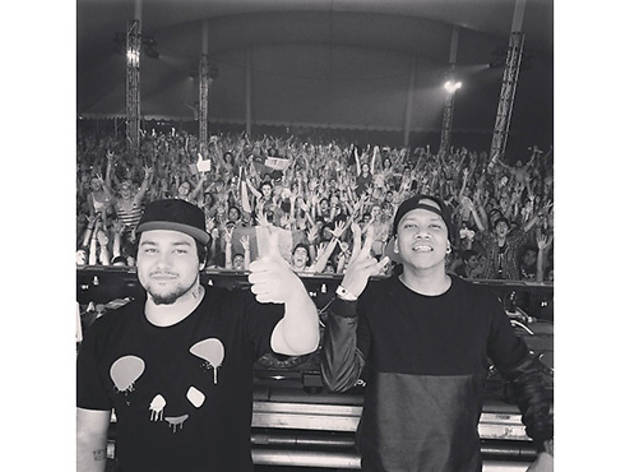 44/57
Photograph: Courtesy Deorro
Deorro Fridays April 11 and 18 Hometown: Los Angeles DJ Deorro (formerly Ton!c) has made a name for himself across the globe mixing up electro, progressive and "dirty" Dutch house. Over the past two years, the 22-year-old Californian has amassed an impressive cache of original productions, collabs and remixes with the likes of Steve Aoki, Chuckie, Laidback Luke, Diplo and others. His fans call themselves the "PandaFam," and maybe after this year's Coachella you'll be one of them.  Download Elevation EP on Amazon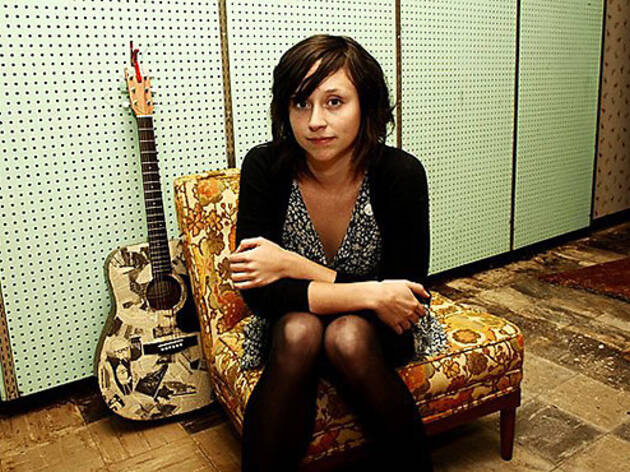 45/57
Photograph: Courtesy Waxahatchee
Waxahatchee Fridays April 11 and 18 Hometown: New York The spare, vulnerable alt-folk project of singer-songsmith Katie Crutchfield—her album Cerulean Salt—turned many heads, including those of Tegan & Sara, for whom the musician opened last year. Formerly of punk band P.S. Eliot, Katie has so far put out two self-produced alt rock records as Waxahatchee (named after the Alabama creek), both of which channel PJ Harvey, Cat Power and the less thrashy side of Hole. It's great stuff, and continues to attract plenty of (thoroughly deserved) hype.  Download Cerulean Salt on Amazon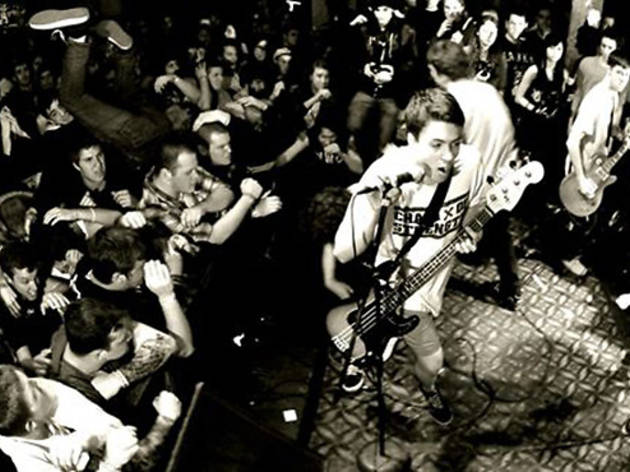 46/57
Photograph: Courtesy Title Fight
Title Fight Fridays April 11 and 18 Hometown: Kingston, PA The mosh-inducing emo-tinged skate-punk pros from the Keystone State have two studio albums of nimble, heart-on-sleeve anthems under their belts—their most recent, Floral Green, was released in 2012. With a sound in the vein of Jawbreaker and Kid Dynamite, the melodic hardcore group has also released a litany of EPs since their formation in 2003. Over the years, the band has made the US rounds opening for the likes of New Found Glory, Bayside, Comeback Kid and plenty more.  Download Shed on Amazon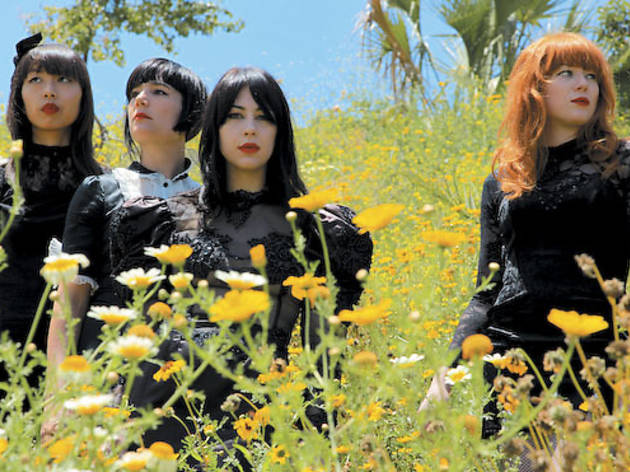 47/57
Photograph: Tyson Wirtzfeld
Dum Dum Girls Fridays April 11 and 18 Hometown: Los Angeles Simultaneously sunny-and-gothy LA surf-rockers Dum Dum Girls play riffy, colorful rock behind the vocals of lead singer Dee Dee on their latest Sub Pop release, Too True. Started in 2008 as Dee Dee Penny's bedroom project, the Dum Dum Girls sound has evolved, with songs built on the bare-bones structures of '60s girl groups, and fleshed out with 21st-century malaise. Siouxsie Sioux casts a long, lacy shadow over the gritty gloss of the new material, and the result is a dreamy, poppy gem, albeit one that feels ever so slightly darker and less girl-groupy than its predecessors.  Download Too True on Amazon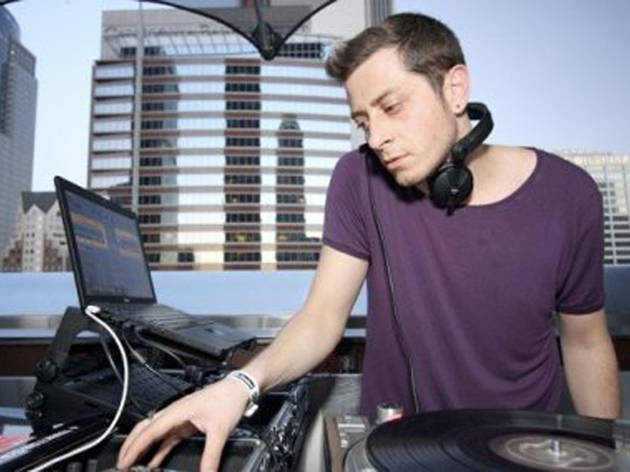 48/57
Photograph: Courtesy Davide Squillace
Davide Squillace Fridays April 11 and 18 Hometown: Barcelona This Barcelona-based Italian is a resident at one of the world's best parties, Ibiza's Circoloco. He's also a founder of artistic think tank This and That Lab, and records for such beloved labels as Desolat, Ovum and Supernature, in addition to his own, Hideout. But most importantly, the guy is a blazingly good DJ, either playing solo or in tandem with his pals (he killed it while spinning alongside compadres Martin Buttrich and Matthias Tanzmann at Electric Zoo a few years back).  Download "Sukkin Mutik (Original Mix)" on Amazon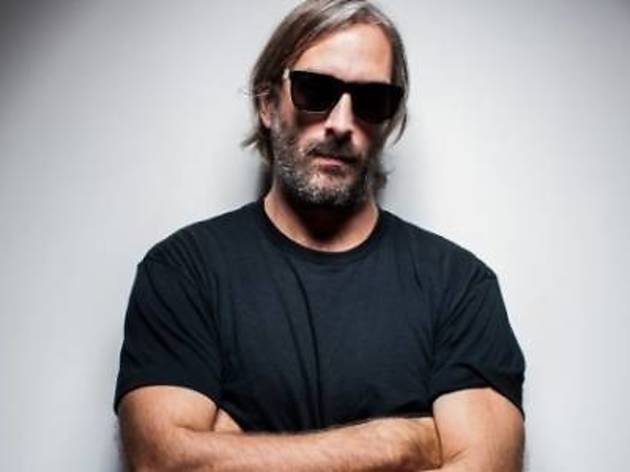 49/57
Photograph: Courtesy DJ Falcon
DJ Falcon Fridays April 11 and 18 Hometown: Paris One of the leaders of house music's French division, Roulé label vet DJ Falcon first made a name for himself with a classic remix of Cassius's "La Mouche" in 1999, as well as a handful of releases during the early aughts. He took a three-year hiatus to focus on photography, but in 2013, the Frenchman rejoined the action with a feature on Daft Punk's fourth studio album, Random Access Memories. He's currently working on some new originals, of which Coachella-goers might just get a sneak peak.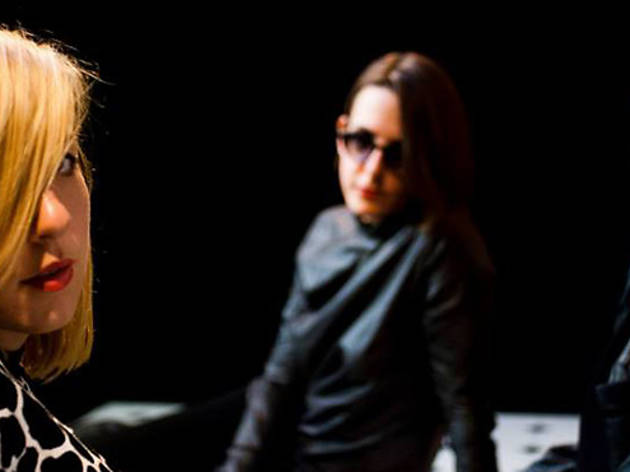 50/57
Photograph: Courtesy Austra
Austra Fridays April 11 and 18 Hometown: Toronto Austra is an outfit built around the sensibilities of songwriter Katie Stelmanis, a classically trained singer and musician who crafts churning, dreamy electronic rock. Think Zola Jesus, but less stark. They have toured with the likes of The xx and Grimes, and now the Canadian theatrical pop outfit plays the Coachella desert in support of its sophomore disc, Olympia.  Download Olympia on Amazon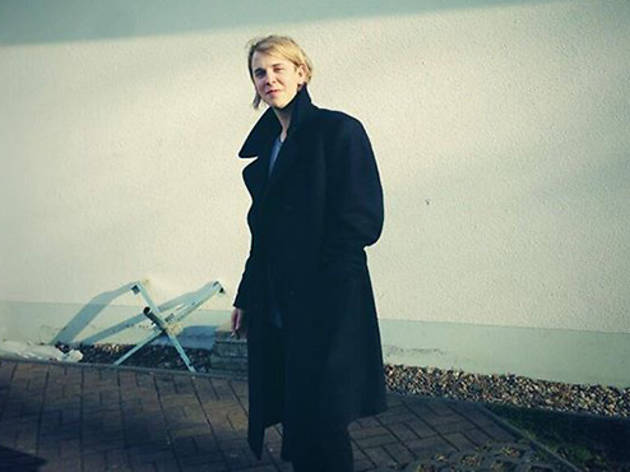 51/57
Photograph: Courtesy Tom Odell
Tom Odell Fridays April 11 and 18 Hometown: Chichester, UK Longlisted for the BBC's Sound of 2013 Poll, a big hit at the Brit Awards and hilariously given 0/10 for his debut album Long Way Down by the petulant UK music journal NME, this Brit is a young singer-songwriter delivering delicate, impassioned, piano-led ballads. Think of a young Chris Martin with some of the Black Keys' bluesy vibes, and you're pretty much there. The 23-year-old is blonde, fair-skinned and croons about heartbreak. In a word: lovely.  Download Long Way Down on Amazon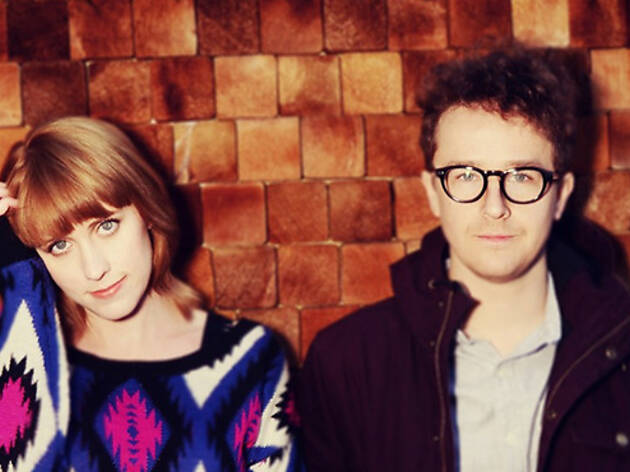 52/57
Photograph: Courtesy Wye Oak
Wye Oak Fridays April 11 and 18 Hometown: Baltimore Named after the expansive Maryland state tree, this Baltimore duo plays sad-sack indie rock with heartstring-yanking touches of folk. The band's sound feels intimate, but not small, affording them slow claps from music reviewers like the A.V. Club and Pitchfork. Selections from their 2011 record, Civilian, have graced the soundtracks of shows such as The Walking Dead and Being Human. The girl-boy pair is currently on tour to celebrate their new album, Shriek.  Download Civilian on Amazon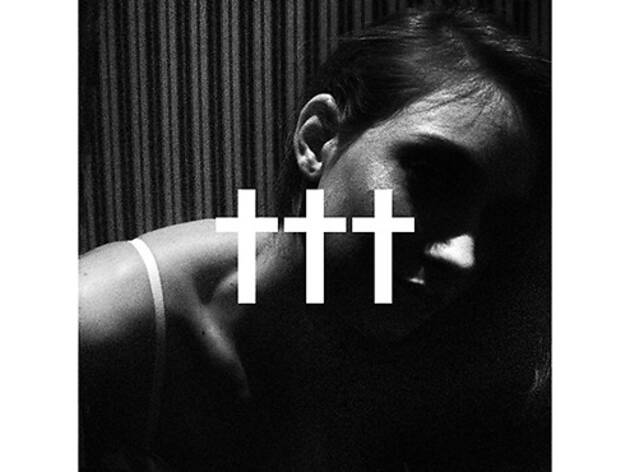 53/57
Photograph: Courtesy Crosses
Crosses Fridays April 11 and 18 Hometown: Los Angeles Maybe they didn't pick the most straightforward name, but Deftones singer Chino Moreno, Far guitarist Shaun Lopez and Chuck Doom have created something special with the minimal electronic rock of their musical side project, Crosses (usually trascribed as three cross symbols, though the band insists it's meant to connote neither religion nor witch-house). "[Our music] is sort of like the stuff I like listening to when I'm not screaming my head off," Moreno told Noisecreep.com. The trio has two EPs and a just-released debut studio album.  Download Crosses on Amazon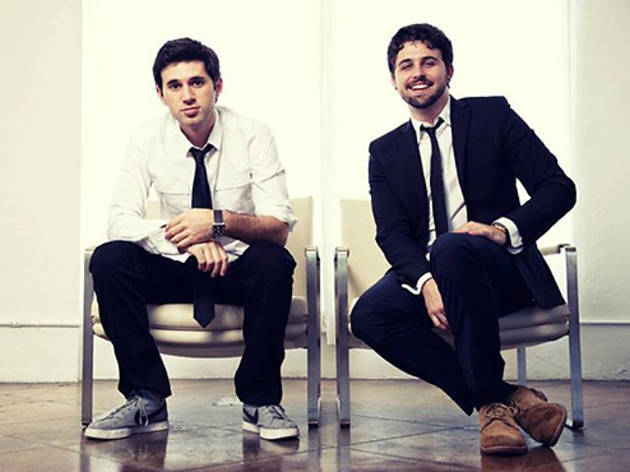 54/57
Photograph: Courtesy Mako
Mako Fridays April 11 and 18 Hometown: Los Angeles This progressive EDM duo was born of the friendship between a Juilliard-trained classical musician and a self-taught DJ, who began their unique collaboration after a magical experience at the Electric Daisy Carnival (of course). After forming Mako in 2011, the team began putting out demos of their cinematic electro sound, which earned them instant buzz across YouTube and the blogosphere. Their debut label release, "Into the Light" was released in 2013.  Download "I Breathe (Original Mix)" on Amazon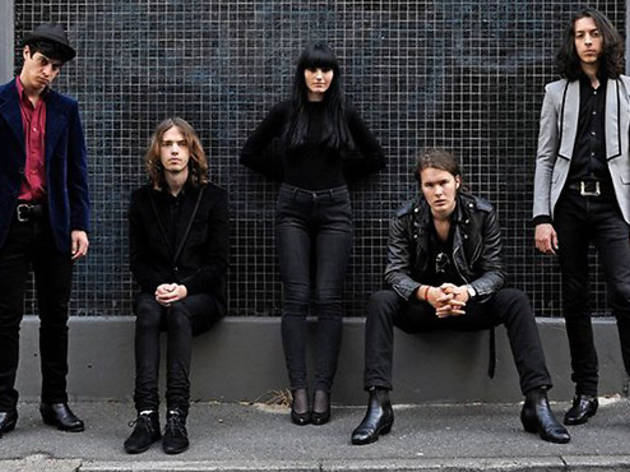 55/57
Photograph: Courtesy The Preatures
The Preatures Fridays April 11 and 18 Hometown: Sydney These talented Aussies use the same winning formula as Haim—funky bass and drums, '70s rock guitar and slinky R&B vocals—and could well go on to imitate the California sister act's success. Last year, the Sydney natives released their EP, Is This How You Feel, which features the sort of resilient rhythms and restrained, catchy hooks that can keep your attention well throughout five tracks. It doesn't hurt that the group's five members are as easy on the eyes as their tunage is on the ears.  Download Is This How You Feel on Amazon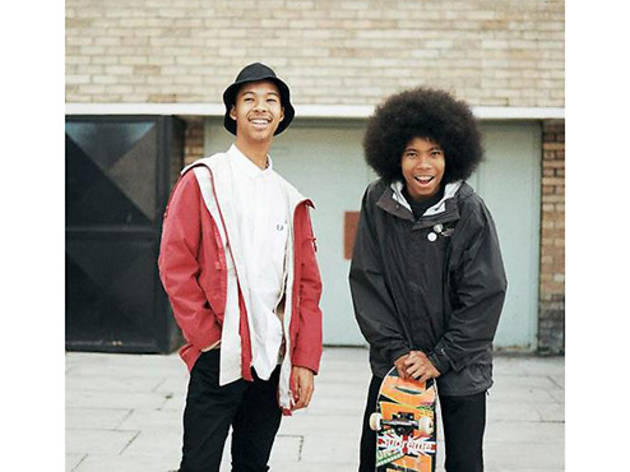 56/57
Photograph: Courtesy The Bots
The Bots Fridays April 11 and 18 Hometown: Glendale, CA California teen tearaways, brothers Mikaiah and Anaiah Lei, recorded their first album as a duo before either of them even had learner's permits. After five years and a slew of music festivals, the pair released their debut EP, Sincerely Sorry, in 2013. The precocious brothers have only begun to attract the attention to come for their blend of rambunctious, fuzzed up, DIY punk rock, stoked with a smidgen of pop, a dash of early White Stripes and the occasional heartfelt slowie.  Download Sincerely Sorry on Amazon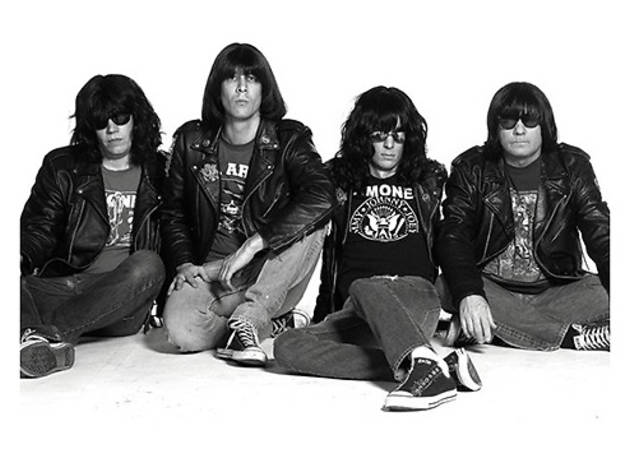 57/57
Photograph: Courtesy Gabba Gabba Heys
Gabba Gabba Heys Fridays April 11 and 18 Hometown: Los Angeles Punk fans will go postal when this Ramones tribute band gives Coachella a serious case of déja vu. Based in LA, the group formed in 2000 and have since established themselves as the most obsessively authentic recreation of the iconic rock band and their epic concerts. With a 45 song set list, these dudes are like the Proust scholars of Ramones fans, and guarantee "an explosive, accurate recreation of a Ramones live show." We'll see.