Desert Trip festival 2016 guide
Find out everything you need to know about Desert Trip, the Paul McCartney, Bob Dylan and Rolling Stones music festival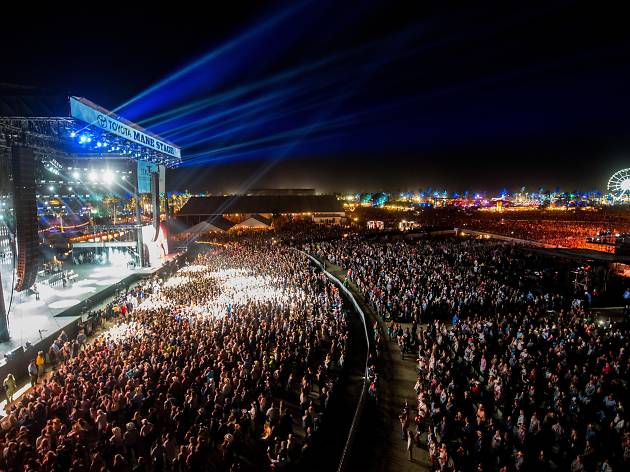 Though the days of the Beatles vs. the Stones are long behind us, Coachella organizer Goldenvoice's newest music festival is straight out of the late '60s. Desert Trip will put the Rolling Stones, Bob Dylan, Paul McCartney, Neil Young, the Who and Pink Floyd's Roger Waters together in one festival. Expect Stagecoach-style seating, Coachella-priced tickets and "an evening with" set times.
What are the Desert Trip dates?
The inaugural Desert Trip fest will be held October 7-9 and 14-16, 2016. Just like Coachella, the festival will feature two identical weekends.
When do tickets go on sale?
Passes go on sale Monday, May 9, at 10am on the Desert Trip website.
How much do tickets cost?
A single day general admission ticket costs $199, while a three-day pass is $399. The festival will also have reserved seating; reserved three-day floor tickets start at $699, with grandstand seats for $999. And if you want to be face-to-face with Bob Dylan's mug? Standing pit tickets cost $1,599. Instead of traditional VIP tickets, the highest priced passes will come with access to a "Platinum Lounge." For car camping, tent camping and Outstanding in the Field prices, check the Desert Trip site.
So how will the lineup work?
The single-stage fest will only feature the six headlining acts, with no openers. Here's the lineup:
Friday: The Rolling Stones, Bob Dylan
Saturday: Paul McCartney, Neil Young
Sunday: Roger Waters, the Who