Dropkick Murphys + Skinny Lister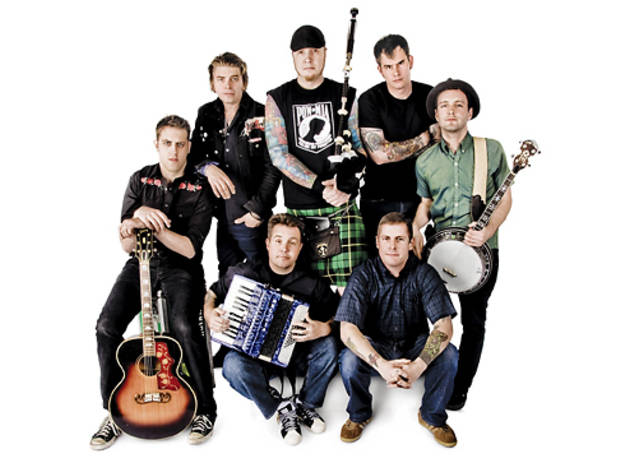 Dropkick Murphys: Boston's Dropkick Murphys—the popular hardcore-ish Celtic punk band formed way back in '96—play a besotted blend of lunkheaded but stirring Irish-influenced pub rock. Live, they're a riot (sometimes quite literally). They're constantly on tour and do yearly St. Patrick's Day weekly shows, so they're seasoned vets on the big stage.

Skinny Lister: This UK-based, five piece folk act have released a series of self-released singles since their formation in 2009, and recently dropped their debut album Forge & Flagon in January of this year. Skinny Lister has been playing behind the release all year, starting with a tour in Germany, then joining Flogging Molly on the first half of their annual Green17 tour.