FYF 2013 artist spotlight: Solange
Solange is finally carving out a niche of her own, just left of center.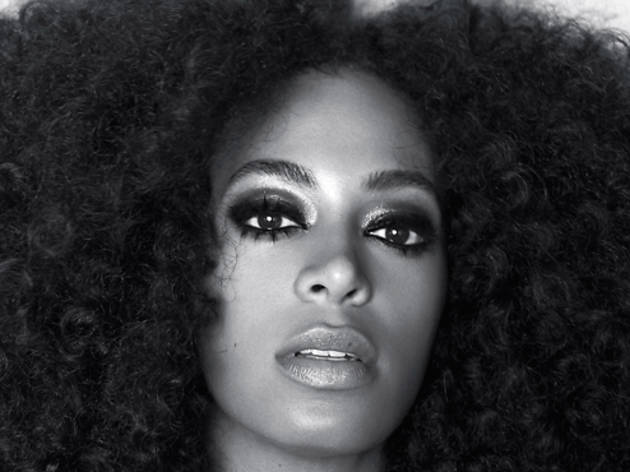 RECOMMENDED: See all FYF coverage
Can you imagine growing up with Beyoncé as your big sister? Sibling rivalry is a thorny maze of insecurities even after your hormone-heady teen years are over, and as part of Destiny's Child, Bey has been an international superstar since Solange was 12 years old. That must've been a rough ride for a kid who, just like her sister, exhibited an interest in showbiz early on. Still, Solange persevered, releasing two solo records of glossy, slightly saccharine, retro-leaning soul. She divided the rest of her time between acting and deejaying, becoming a fixture in fashion-show front rows in the process—not to mention that full-time job known as motherhood (she had her son at just 18).
So far, so mainstream. But in the past three years, Solange has made some surprising choices. The 26-year-old covered the Dirty Projectors, sang with Of Montreal and, most notably, started collaborating with Dev Hynes, who as a teenager gained notoriety in London punk-funk trio Test Icicles.
Now 26 and living in Brooklyn, Hynes records as Blood Orange, specializing in a laid-back, spartan strain of R&B—like Prince on quaaludes. The fingerprints of his latter-day aesthetic can be found all over Solange's new seven-song EP, True, where her nimble tones relax on a bed of twinkling guitars and languorous bass grooves. It's clearly striking a chord: Lead track "Losing You" has clocked up 2.5 million YouTube views since October. With a full-length penciled in for next year, it looks like Solange is finally carving out a niche of her own, just left of center.—Kim Taylor Bennett
Solange plays FYF Sunday, August 25th.
Download True on Amazon

Download Sol-Angel and the Hadley St. Dreams on Amazon

Follow Kim Taylor Bennett on Twitter: @theKTB
This article originally appeared in Time Out New York on December 6, 2012.