FYF 2013 artist spotlight: Toro y Moi
Chaz Bundick streaks past the youthful boundaries of his bedroom studio for parts unknown.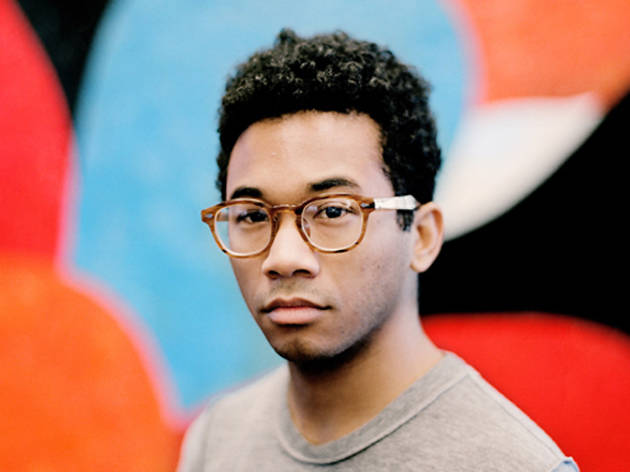 RECOMMENDED: See all FYF coverage
On his third album, Anything in Return, Chaz Bundick (a.k.a. Toro Y Moi) establishes right off the bat that change is not only inevitable but necessary—especially when it means leaving trite labels in the rearview. Chillwave never seemed an apt descriptor for his music anyway, despite the lo-fi electro-psychedelic sheen of his 2010 debut, Causers of This. Bundick still has spiky synths, warm guitars and glitchy beats at the ready, but for a few years now, he's been streaking past the youthful boundaries of his bedroom studio for parts unknown.
The effort has made Bundick a better songwriter and producer. He tackles adult matters on the new single "So Many Details," a breakup song that roils with soulful mischief, while the elevated mind-funk of "High Living" conjures Gary Wright, Roy Ayers and the late-'70s sound of Motown legend Hal Davis. Bundick isn't a crooner or a shouter; instead, he finds a place for himself in a richly layered mix that's meant to be replicated live—so that a cut like the tech-fueled "Rose Quartz" is already a staple of his current touring unit with guitarist Jordan Blackmon, bassist Patrick Jeffords and drummer Andy Woodward.
Forward motion, in fact, has been Bundick's guiding force lately: Anything in Return was tracked entirely at his new digs in Berkeley, California, and shimmers with the sun-drenched promise that there's more where this came from.—Bill Murphy
Toro y Moi plays FYF Saturday, August 24th.
Download Anything In Return on Amazon

Download Underneath the Pine on Amazon

Follow Bill Murphy on Twitter: @RoninScribe
This article originally appeared in Time Out New York on February 7, 2013.