FYF 2013 lineup: Sunday bands (slide show)
Check out all the bands playing Sunday sets on August 25 at FYF 2013.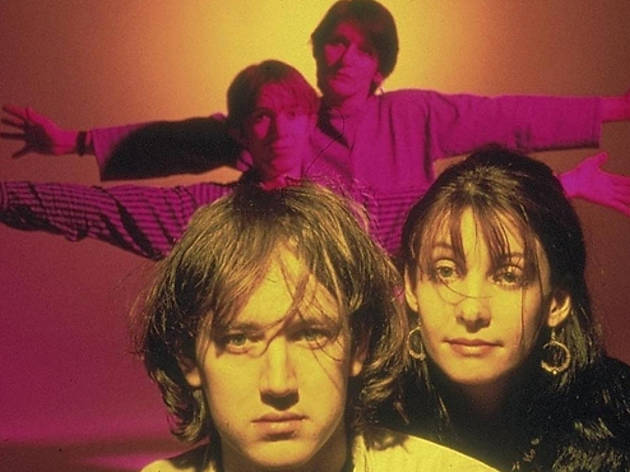 1/28
My Bloody Valentine Origin: Dublin, Ireland It's the reunion that keeps on giving. In 2008 the revered and impossibly infuential Valentines—led by notoriously eccentric guitarist Kevin Shields—reformed, and late last year they finally produced new material in the form of an album, m b v. Originally formed in 1984 as a sort of Cramps/Birthday Party hybrid, the outfit eventually made their name with a distinctive use of saturated reverb, pitch-bending and distortion, along with the infamous deafening volume at which they played live. Their 1991 LP Loveless was a benchmark, opening the flood gates to the shoegazing likes of Ride, Slowdive, Chapterhouse et al. MBV, however, are the real magisterial deal.  Download Loveless on Amazon Download Isn't Anything on Amazon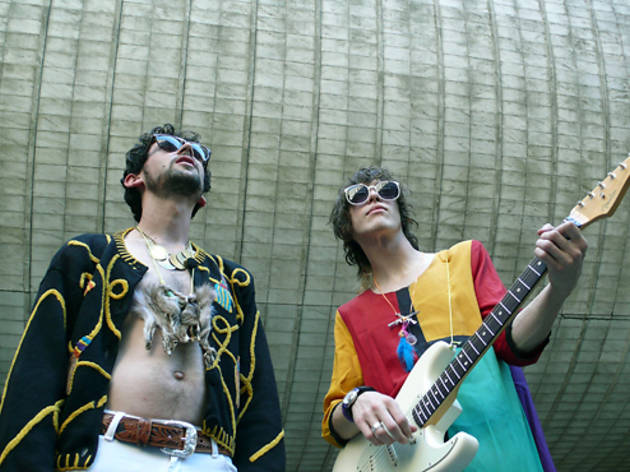 2/28
MGMT Origin: Brooklyn, NY Led by Ben Goldwasser and Andrew Van Wyngarden, Brooklyn's terrifically funky, psychedelic pop band MGMT come to SoCal. After a smash-hit with their debut album Oracular Spectacular, MGMT backed away from infectious synth-pop and have since been exploring the outer reaches of trippy rock. Their new self-titled album, in fact, sounds like it might sound a bit like a catchier take on early Genesis, with a sonic sensibility which could set MGMT alongside the Flaming Lips and Animal Collective on the top tier of freaky US indie.  Download Congratulations on Amazon Download Oracular Spectacular [Explicit] on Amazon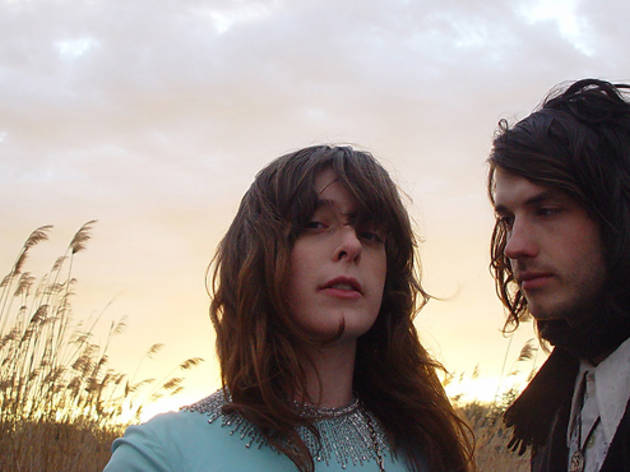 3/28
Beach House Origin: Baltimore, MD The Baltimore duo released Bloom, its fourth album of stunning textured dream pop, earlier last year. This FYF appearance may be anything but intimate, but Beach House, having truly bloomed recently, has the potential to transform the larger venue into a hazy bedroom of its own design.  Download Bloom on Amazon Download Teen Dream on Amazon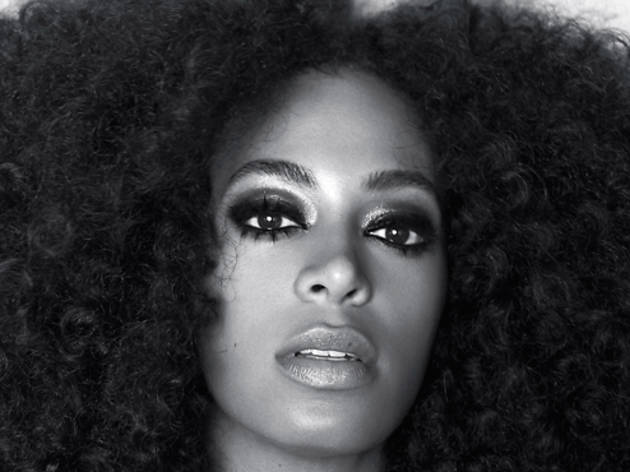 4/28
Photograph: © Elias Tahan
Solange Origin: Houston, TX In the past three years, Solange has made some surprising choices. The 26-year-old covered the Dirty Projectors, sang with of Montreal and, most notably, started collaborating with Dev Hynes, who gained notoriety in London punk-funk trio Test Icicles. Hynes' fingerprints can be found all over Solange's new seven-song EP, TRUE, where her nimble tones relax on a bed of twinkling guitars and languorous bass grooves. With a full-length penciled in for next year, it looks like Solange is finally carving out a niche of her own, just left of center.  Download TRUE on Amazon Download SoL-Angel And The Hadley Street Dreams on Amazon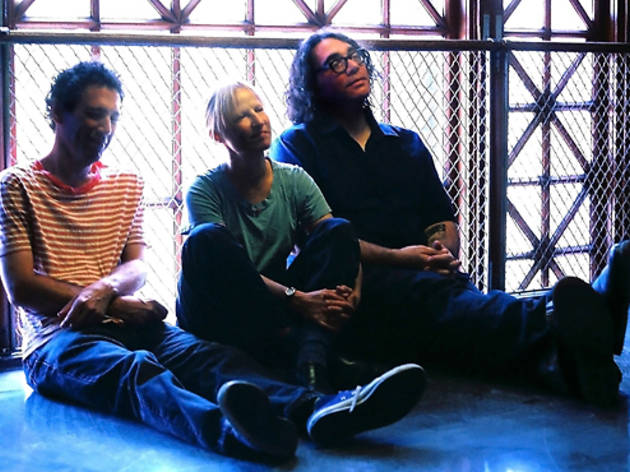 5/28
Yo La Tengo Origin: Hoboken, NJ A thread of ambiguity runs throughout Fade, the serene but unsettled 13th album from indie-rock cornerstone Yo La Tengo. It's a lot of uncertainty for a band that released its first LP in 1986, but it shows that the trio is still searching, refusing to coast on what it already has figured out. At their Saturday set, the band will play its patented mix of hushed vocals, crunchy guitars, insistent drumming and unmistakable sincerity.  Download Fade on Amazon Download Ride The Tiger on Amazon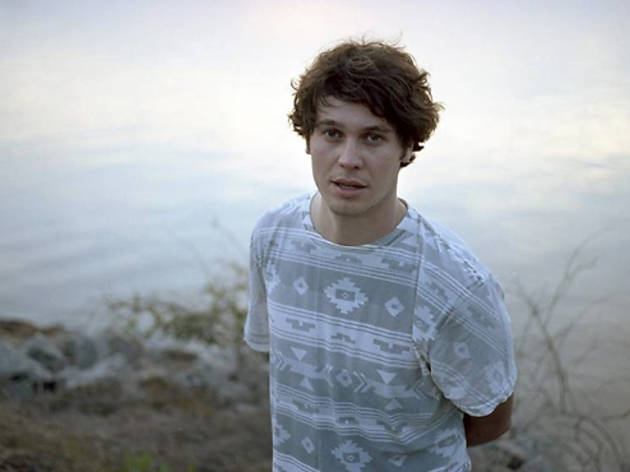 6/28
Photograph: Will Govus
Washed Out Origin: Perry, GA The man who arguably kicked off chillwave (but don't blame him), Ernest Greene is best known for the theme song to Portlandia. His Washed Out project looks to shake the blissfull synthesizer shtick with an array of 50 instruments in what sounds like a lush, tropical headtrip. Perfect for a summer SoCal fest.  Download Life Of Leisure on Amazon Download Within And Without on Amazon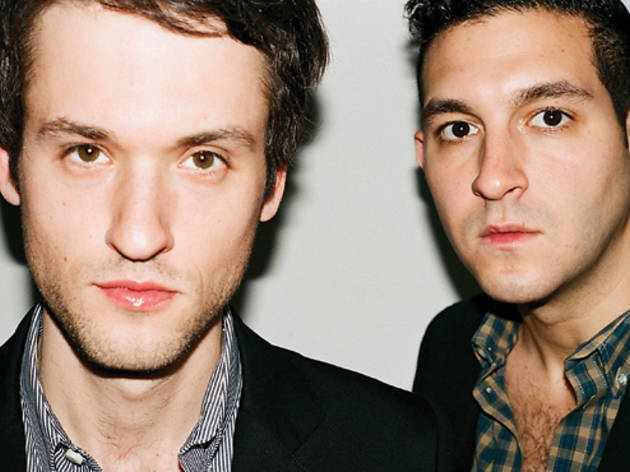 7/28
Photograph: Ruvan Wijesooriya
Holy Ghost! Origin: Brooklyn, NY Alex Frankel and Nick Millhiser, otherwise known by the marginally sacrilegious moniker Holy Ghost!, have paid their dues: They spent years working their fingers to the bone in DFA's back-room studio-sweatshop, toiling away as the label's in-house musicians. After a series of absolutely fabulous remixes for artists ranging from Moby and Jazzanova to In Flagranti and MGMT, the duo's 2010 Static on the Wire EP blew away fans of hook-stuffed electronic disco. And now? Well, the guys are bona fide rock stars, with a full band and (we presume) a bevy of groupies just begging for more.  Download Holy Ghost! (Deluxe Edition) on Amazon Download Static On The Wire on Amazon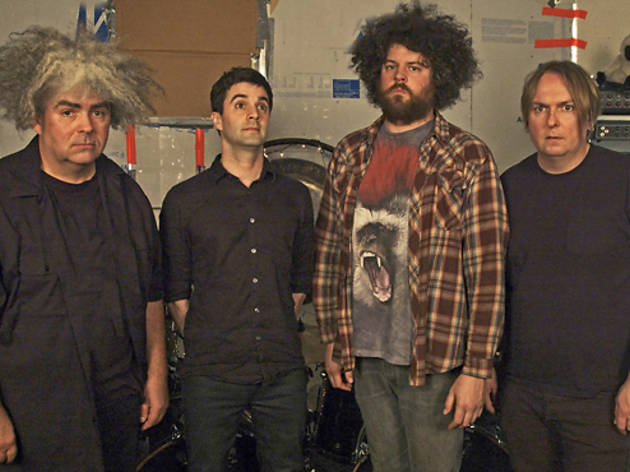 8/28
Photograph: Jessi Rose
The Melvins Origin: Montesano, WA Though they're turning 30 this year, Melvins show no signs of slowing down; in fact, the dynamic alt-metal duo of Buzz Osborne and Dale Crover is pushing harder than ever. Having played every U.S. state (plus D.C.) in a record-breaking 51 days last year in its "Lite" trio incarnation, the band is back in pulverizing double-drum quartet mode (featuring fill-in bassist Jeff Pinkus of the Butthole Surfers) for this FYF gig.  Download Everybody Loves Sausages on Amazon Download Houdini on Amazon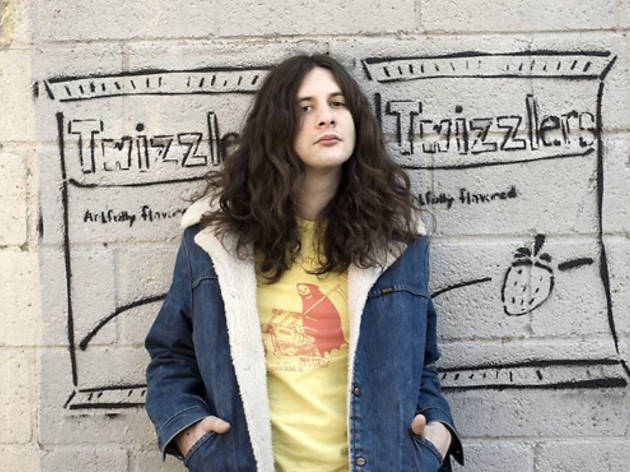 9/28
Kurt Vile and the Violators Origin: Philadelphia, PA The Philadelphian troubadour—and The War On Drugs collaborator—and his crew hit SoCal, peddling lo-fi psych and an echo-sodden, agreeably eccentric blend of folk and rock, as per 2011 album Smoke Ring for My Halo. Expect to hear new tunes from Vile's April release, Wakin on a Pretty Daze.  Download Wakin On A Pretty Daze (Amazon Exclusive Version) on Amazon Download Smoke Ring For My Halo (Amazon Exclusive Version) on Amazon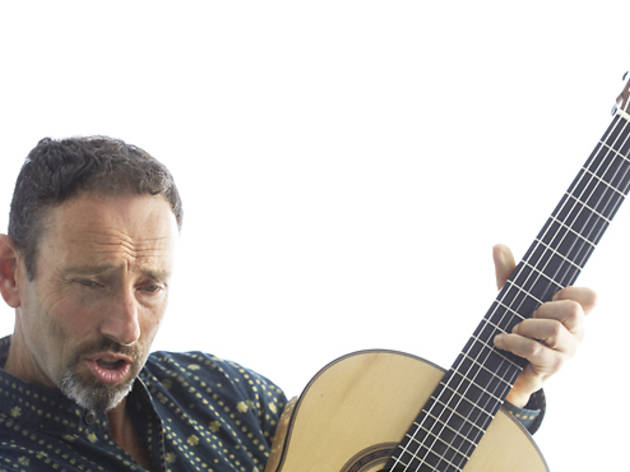 10/28
Photograph: Rory Earnshaw
Jonathan Richman Origin: Natick, MA A Jonathan Richman show is always cause for excitement, particularly in the last few years, as he lightens his Dylan-like touring schedule. A few decades after he helped start punk rock with the Modern Lovers, Richman remains one of the country's most entertaining live acts—a real old-fashioned song and dance man. You'll usually find him in the company of drummer Tommy Larkins and his own acerbic wit.  Download I, Jonathan on Amazon Download Because Her Beauty Is Raw And Wild on Amazon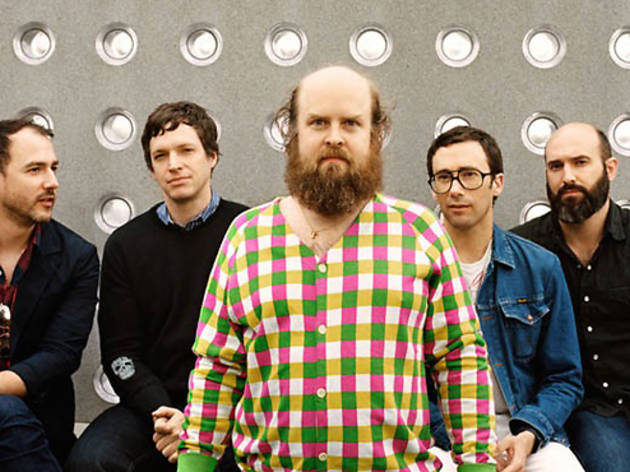 11/28
Les Savy Fav Origin: New York, NY Veteran, smart and self-aware quartet LSF formed at the fertile Rhode Island School of Design, their pigeonhole-defying oeuvre having variously embraced hardcore, punk-funk, emo, art-punk and math-rock and whose limited success never quite matched that of the numerous bands whose careers they surely helped kick start. The band has an exquisite sound, filled to the brim with rich bass tones and vigorous post-punk percussion. Look forward to the usual yet unpredictable antics of the frontman Tim Harrington's delirious performance.  Download Root For Ruin (Bonus Version) on Amazon Download Inches on Amazon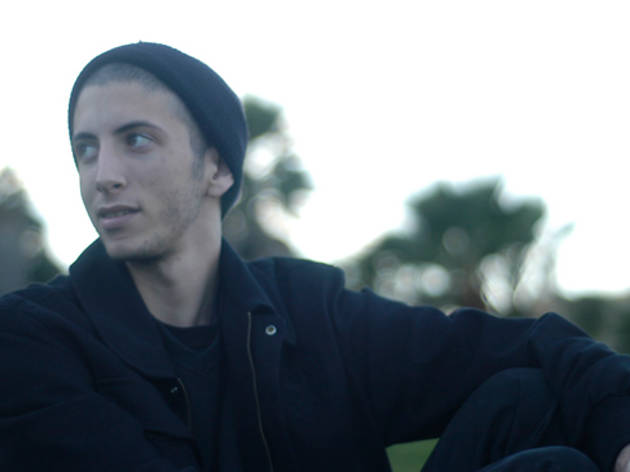 12/28
Shlohmo Origin: Buckinghamshire, England Born in 1983, this British beatboxing artist, composer, teacher and director has been dropping beats since he was a teenager. Being fluent in both Hebrew and Arabic brings a unique style to Shlomo's music, and since first tasting the spotlight in 2004—when he collaborated with Bjork on her all-vocal song, Oceana—Shlomo has been on the scene, sometimes with his Vocal Orchestra, the world's first beatboxing choir.  Download Laid Out - EP on Amazon Download Vacation - EP on Amazon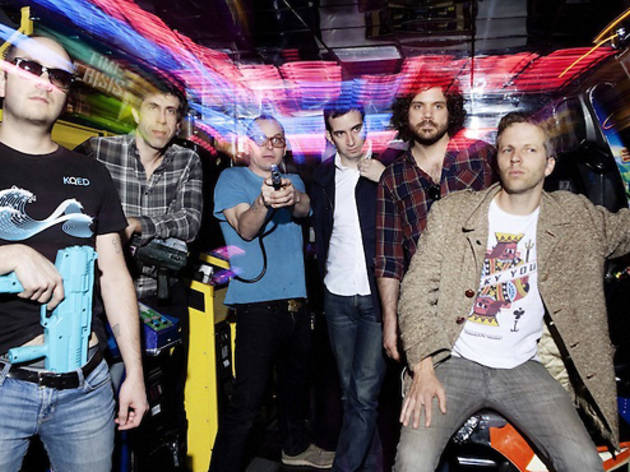 13/28
!!! Origin: Sacramento, CA The punctuation-named band was formed in 1996 from members of other bands such as the Yah Mos, Black Liquorice and Popesmashers. Though most people pronounce the band's name aloud as Chk Chk Chk, the members apparently say that it can be pronounced by repeating thrice any monosyllabic sound. We say choose a less high maintenance name—but the tunes are solid, so we'll cluck like dummies.  Download Thr!!!er on Amazon Download Strange Weather, Isn't It? on Amazon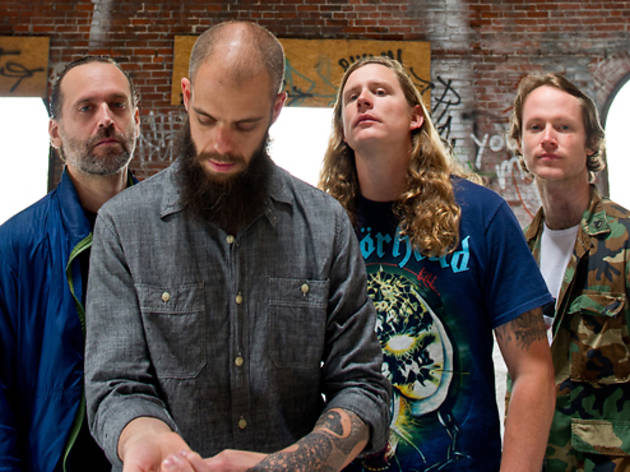 14/28
Photograph: Doug Seymour
Baroness Origin: Savannah, GA Baroness hails from Savannah, close to Mastodon's Atlanta stomping grounds, and shares with its Georgia sibling a penchant for breathtaking melodies and brute force. Frontman John Baizley bellows over meaty hooks and monster fills, but these metal heads are romantics at heart.  Download Yellow & Green on Amazon Download March to the Sea on Amazon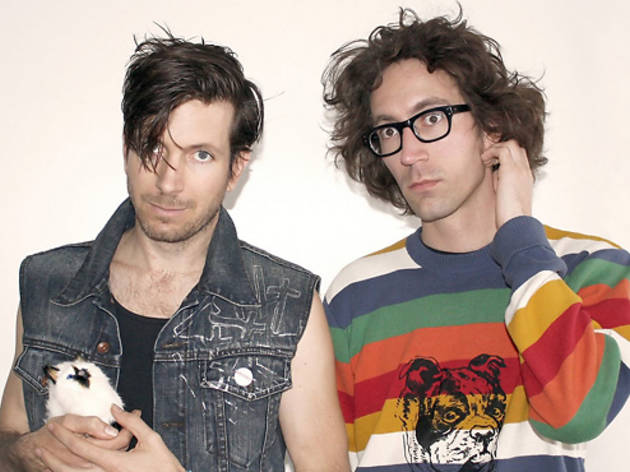 15/28
Poolside Origin: Los Angeles, CA Los Angeles-based duo Poolside are often described as "daytime disco." This basically means pop disco, with happy, casual lyrics and melodic, retro synths—which, for an outdoor, SoCal summer concert sounds pretty damn good. Expect to hear lackadaisical, groovy tracks from last year's Pacific Standard Time.  Download Quarterlife Crisis on Amazon Download Pacific Standard Time on Amazon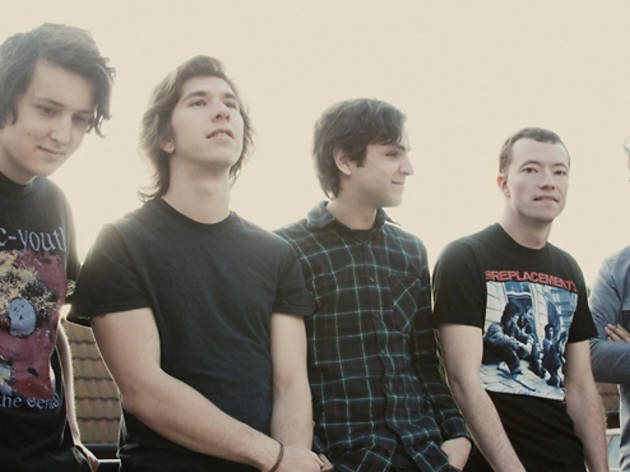 16/28
unknown
Touche Amore Origin: Los Angeles, CA This LA-based, post-hardcore band is composed of lead vocalist Jeremy Bolm, guitarists Clayton Stevens and Nick Steinhardt, with Tyler Kirby on bass guitar and drummer Elliot Babin. They're part of the "screamo" revivial, so bring your earplugs to Sunday's set.  Download Parting The Sea Between Brightness And Me on Amazon Download Touche Amore [Explicit] on Amazon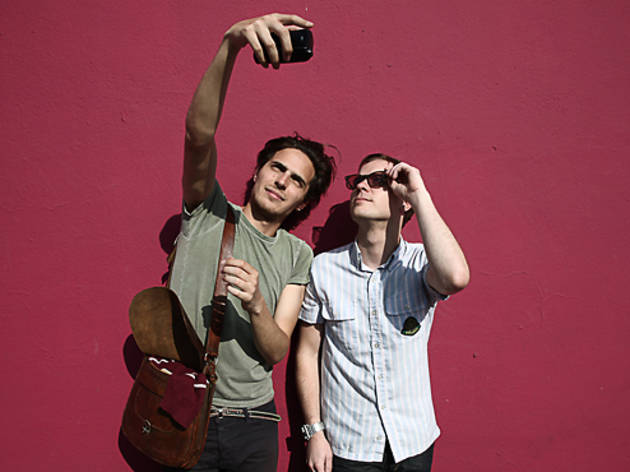 17/28
Classixx Origin: Los Angeles, CA Previously known as Young Americans, this neo-disco duo recently dropped the slick Hanging Gardens album on the unfailingly cool label Innovative Leisure. Classixx's remix work often features vocals that give the music that nu disco sound, and their newest tracks, which you're most likely to hear during Sunday's set, are more instrumental then Classixx tracks of yore.  Download Hanging Gardens on Amazon Download Holding on on Amazon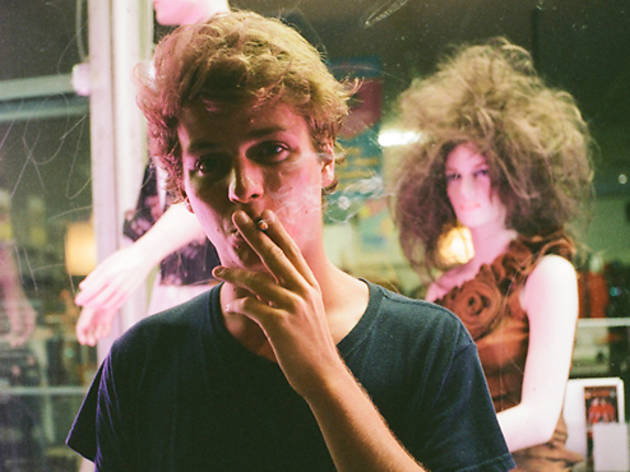 18/28
Photograph: Brad Elterman
Mac Demarco Origin: Montreal, Canada How quickly success has latched itself onto Canadian singer and songwriter Mac DeMarco. Of course, 22-year-old DeMarco deserves every bit of the attention. He's prolific (debuting his first album, Rock and Roll Night Club, in 2012, then following it up with another gorgeous full-length, 2, in the same year), talented (think delightfully lackadaisical rock with old-soul lyricism) and entirely lacking in pretension. DeMarco just emanates a rush of freewheeling lightheartedness when he plays, so look forward to a happy Sunday set.  Download Rock and Roll Night Club on Amazon Download 2 on Amazon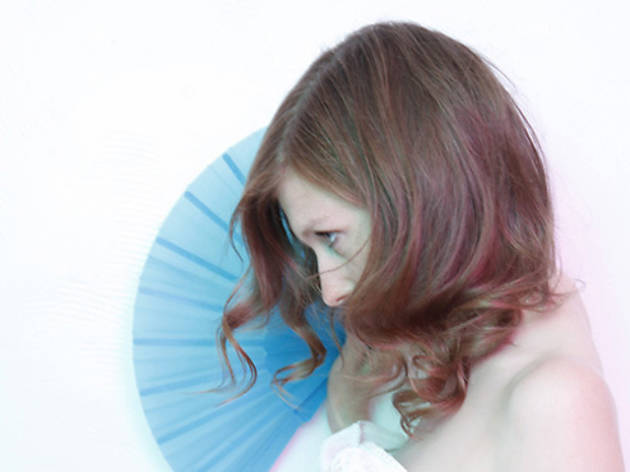 19/28
Photograph: Aliya Naumoff
Glasser Origin: Los Angeles, CA Los Angeles-based Glasser, a.k.a. Cameron Mesirow, has an experimental, Joni Mitchell-meets-Bjork kind of sound. Her contributions to the ethereal pop canon haven't gone unnoticed, with 2009's debut EP Apply and 2010's full length album, Ring. Meslrow's dad is a member of Blue Man Group in Berlin, and her mom is one of the founders of new-wave group Human Sexual Response, so it really does seem like she was born for this.  Download Ring on Amazon Download Apply EP on Amazon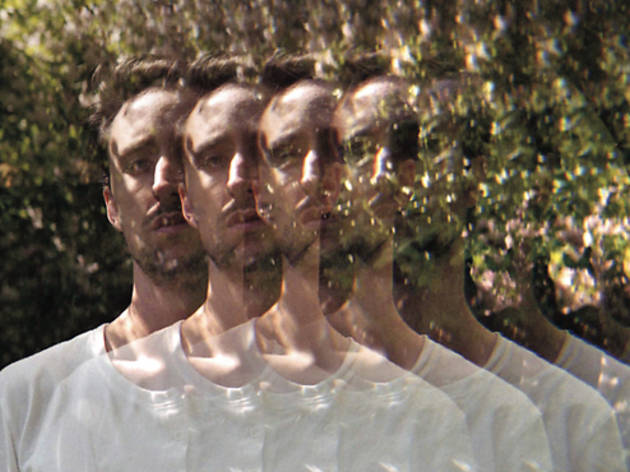 20/28
Photograph: © Andrew Volk
How To Dress Well Origin: Cologne, Germany He plays covers of Ashanti and Janet Jackson and boasts a heart-breaking falsetto that would make Frank Ocean jealous, but don't call Tom Krell an R&B artist. The singer-producer behind How To Dress Well fuses emotive vocals, chronicling depression and loss, with ethereal sonics that owe as much to experimental artists like William Basinski as they do to Timbaland.  Download Total Loss on Amazon Download Love Remains on Amazon
21/28
Photograph: Courtesy Enabler PR
Chelsea Wolfe Origin: Los Angeles, CA Buzzy SoCal singer Chelsea Wolfe offers an improbable mix of scrappy outsider folk and black-metal atmosphere that works despite long odds. Check out her alluringly creepy Apokalypsis for proof, and expect to hear from her newie, Unknown Rooms: A Collection of Acoustic Songs, during her Sunday set.  Download Unknown Rooms: A Collection of Acoustic Songs on Amazon Download Apokalypsis on Amazon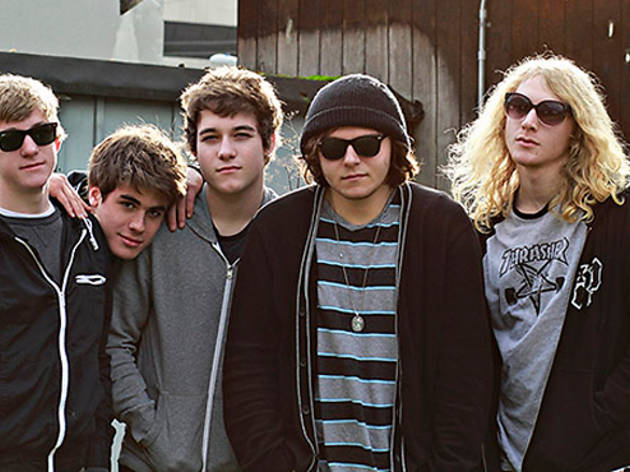 22/28
Photograph: Angel Ceballos
The Orwells Origin: Elmhurst, IL So far, the story of the Orwells is about as idyllic as they come, especially for a garage band that convened when most of its members were in their freshman year…of high school. The band is just coming off its first major tour in support of its debut album, Remember When, released last summer on Autumn Tone Records. "Sounding real raunchy and shit," say the Orwells of themselves, and they're not wrong. Fans of early Black Lips and general extreme lo-fi garage rock will approve of this energetic Illinois five-piece.  Download Remember When on Amazon Download Other Voices EP on Amazon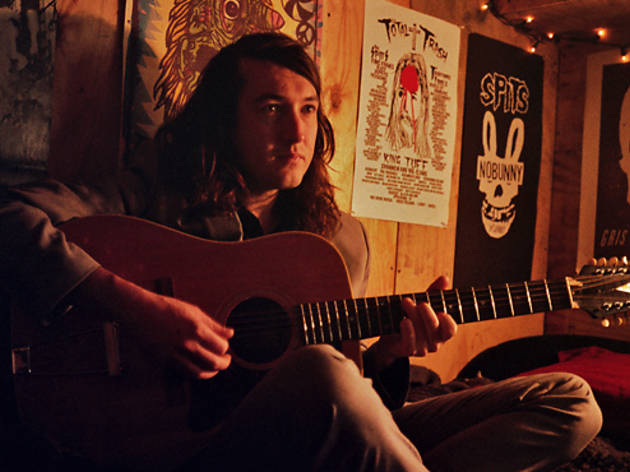 23/28
Photograph: Denee Petracek
Mikal Cronin Origin: San Francisco, CA Mikal Cronin mostly recalls the scruffier guitar bubblegum of the '90s—Matthew Sweet, Sloan, Velvet Crush, the Lemonheads, etc. You know the sound: everyman lyrics, huge bittersweet choruses about broken relationships, the occasional woo-ooh-ooh. Touches of piano and blown-out acoustic guitar add a fresh ripple, but Cronin is a student of Guitar Pop 101. Still, his gets an A+ for his new MCII.  Download MCII on Amazon Download Mikal Cronin on Amazon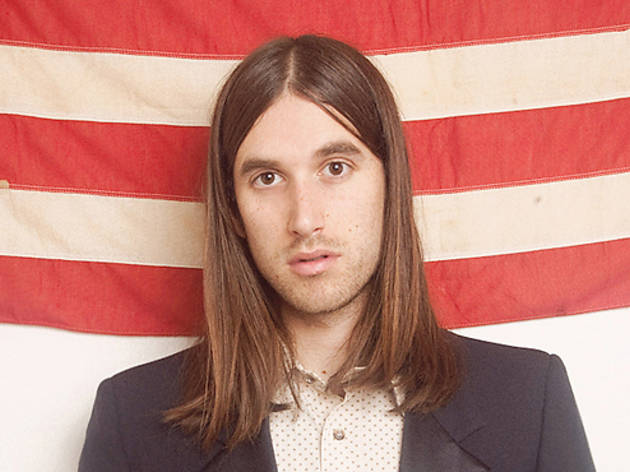 24/28
Photograph: Courtesy of Tell All Your Friends
Guards Origin: New York, NY You know Guards frontman Richie Follin, even if you've never heard of the guy. He's the singer-songwriter behind the Willowz, a garage-punk act that director Michel Gondry tapped for the soundtracks of Eternal Sunshine of the Spotless Mind and The Science of Sleep. Guards, which includes keyboardist Kaylie Church and Willowz drummer Loren Humphrey, has already landed support slots on tours with indie heavyweights like the Joy Formidable and Menomena, all before their debut full-length was even released. The trio has plenty of connections, apparently, and its indie-pop aesthetic is on the nose. That keen sense of culture carries over to the band's highly stylized songs, which run the gamut from guitar-driven anthems to retro-pop cool.  Download In Guards We Trust on Amazon Download Guards on Amazon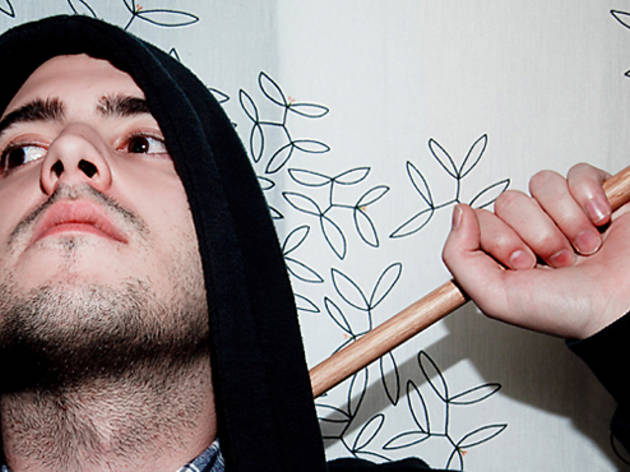 25/28
Pional Origin: Madrid, Spain Pional, born Miguel Barros, is a Spanish producer, mixer and electronic musician who has remixed songs from the likes of the xx, Delorean and Chairlift. He provides the vocals and all instrumentation on his own tracks, and plays the drum machine at his live shows. He's a bit of a Renaissance man, which you can see for yourself at his Sunday set.  Download A Moot Point on Amazon Download Last House On The Left EP on Amazon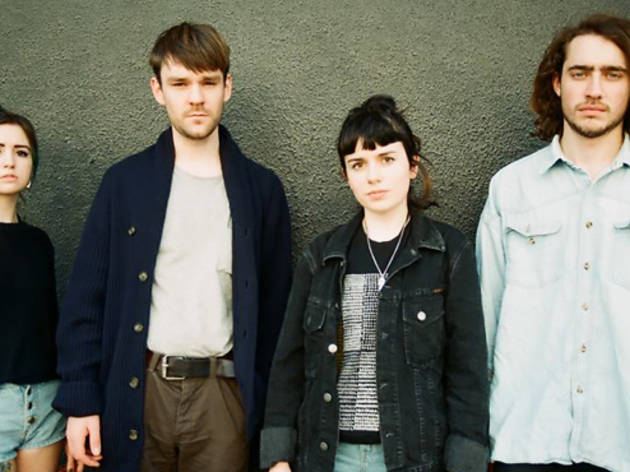 26/28
Fear of Men Origin: Brighton, England Brighton, U.K. quartet Fear of Men—two cute boys, two sweet girls—traffics in exquisitely dreamy, female-voiced indie pop with just a hint of gothy gloom around the edges. Hope to hear tracks from their latest 12 inch, Early Fragments, which was released this past February on Kanine Records.  Download Early Fragments on Amazon Download Green Sea Single on Amazon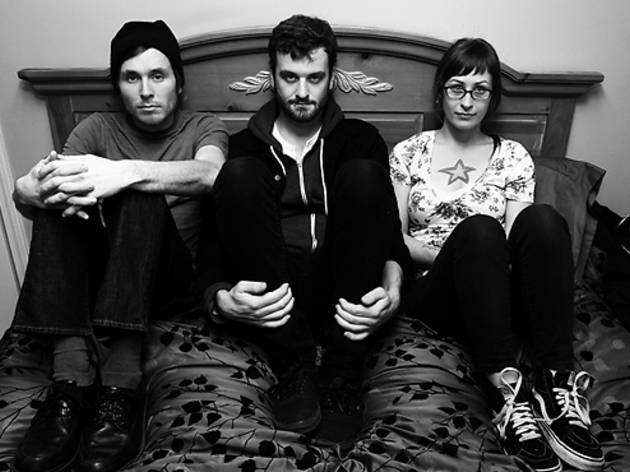 27/28
Photograph: Ryan Russell
Lemuria Origin: Buffalo, NY Buffalo outfit Lemuria offsets twee guy-girl vocal interplay with surprisingly tight, muscular guitar pop. Why can't all indie rock kick this much ass? Also, a fun fact to impress your friends with during the band's Sunday set: Lemuria is the name of a hypothetical "lost land" variously located in the Indian and Pacific Oceans. Far out.  Download The Distance Is So Big on Amazon Download Pebble on Amazon
28/28
Antwon Origin: San Jose, CA Antwon turned heads last year with End of Earth, which paired debaucherous rhymes and smooth, radio-ready beats. His style of hip hop is eclectic and grassroots—he's all for file-sharing and Internet culture.