Portugal. The Man + Lord Huron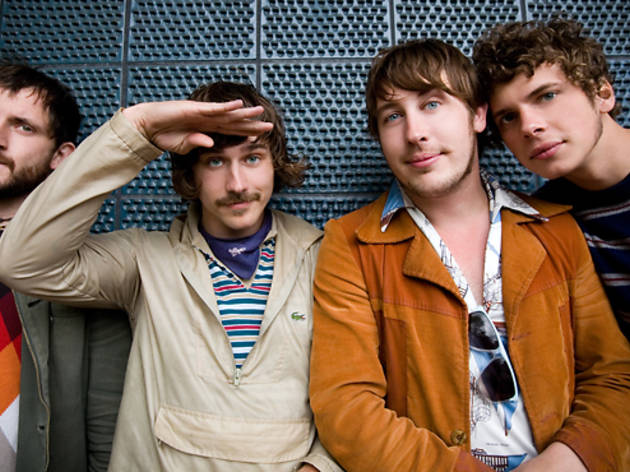 Portugal. The Man: The grandiose rock of Portugal. The Man—the most important thing ever to emerge from Wasilla, Alaska, and don't let anyone tell you otherwise—fuses soulful vintage psych-pop with hectic modern production. Inked to Atlantic after a long indie stint, the band arrives in Pomona to play oldies, plus songs from its 2011 release, In the Mountain in the Cloud.
Lord Huron: Rising LA indie folk band Lord Huron will play songs from their debut LP, Lonesome Dreams. The project began as lead singer Ben Schneider's vision and now involves four additional members, who offer campfire-ready, harmony-laden folk-pop. They were named KCRW's 2012 "band you should have known," but it's not too late! Get to know them at the Glass House in April.