The best concerts in L.A. this September
Check out our calendar of concerts in L.A. to find out which of your favorite bands and artists are performing here this month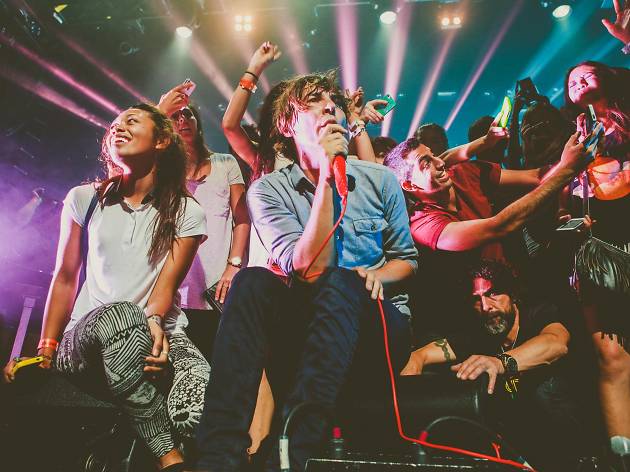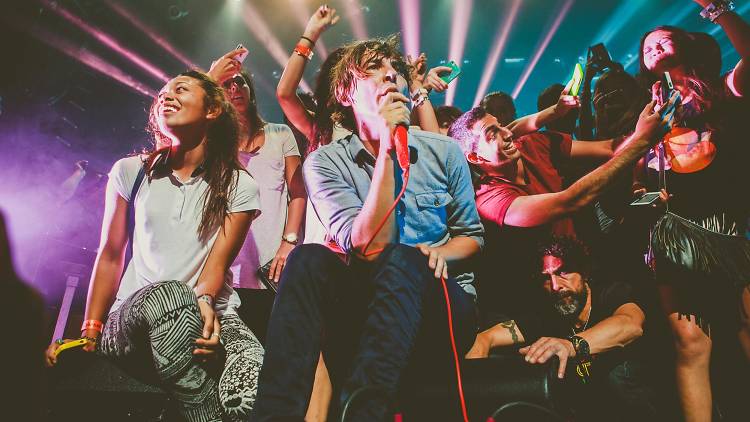 Though September may be the end of summer, it's not the end of outdoor concert season quite yet in Los Angeles. Whether you're looking for local bands or arena-caliber acts, these are the best concerts in L.A. this September.
RECOMMENDED: See more upcoming concerts in L.A.
Concerts in L.A. in September
Summers in Los Angeles mean scores of live outdoor tunage, and beginning in June, Angelenos will have something to groove about through Labor Day. Memorial Park hosts Levitt Pavilion Pasadena's summer concert series every Thursday through Sunday, providing more live music than you'll know what to do with. Likewise, the Levitt Pavilion Los Angeles in MacArthur Park will host its own free summer music series, inviting concertgoers to roll out the picnic blanket and vibe out to shows Thursday through Sunday. Basically, double the concert lineups—completely gratis. Expect a diverse roster of acts spanning all genres, in addition to kid-friendly performances every Sunday at Levitt Pavilion Los Angeles and every Thursday at the Levitt Pavilion Pasadena. There will be more than 50 concerts by the time the season is through, and admission is always free. Just bring yourself, a foldout chair, some eats, good company and open ears.
Head to Echo Park on Mondays for free residencies at one of the best venues on the East side, the Bootleg. Theater shows happen in the Gallery, and music in the Theater (in back) and the Bar (in front). Residencies take place in the bar, with high tables and stools in the back, a bar with great craft brews and a high, open-beamed roof with great acoustics. Check the Bootleg's calendar to see who's on the bill month to month.
It's free music every Monday when sponsored, up-and-coming local bands call the Echo stage home for a one-month stint, honing their stage presence and giving various opening acts a chance at the spotlight as well. If you're worried a Monday night will fill up to capacity, you can RSVP on the Echo website for VIP entry. When a band is on its third or fourth Monday and killing it, this is a pretty convenient way to make sure you're in on the action.
Silver Lake's legit little music venue offers up some of the best local music in the city every Monday night... for free. Check out LA bands that are about to make it big (acts like Fitz & the Tantrums, Superhumanoids and even Local Natives have graced the residency stage) without spending a dime—well, except on maybe a beer, or a round for the folks onstage. Check the Satellite calendar to see who's on the bill each month. Acts often have a rotating cast of openers, so you can see different bands each week while watching the main act work on material, become more comfortable onstage and find their rhythm as the month goes on. Then a few years from now, you can say "I saw them when...."
West Hollywood's luxe Spanish-style oasis is back with its poolside summer concert series, Live at Sunset Marquis. Kicking off June 1 through October 12, you can expect emerging and established artists—Julian Frampton Band, Emily Warren, Andy Allo, Andy Lawrence Band—to take the stage while you sip on lush cocktails poolside. Be sure to RSVP online before tickets run out, as only 200 attendees are allowed on the rooftop for a more intimate concert experience.
Pop a top and drop a tailgate at this inaugural Labor Day weekend country music festival. Toby Keith is topping the lineup, with the rest of the performers still to be announced. Held on the grounds of the Forum, the event also includes cornhole championships, a truck show and honky tonk dancing.
Raise a glass to L.A.'s music, food, drinks and culture during this two-day fest from Golden road. The brewery has put together a surprisingly solid music lineup—Saint Motel, Dorothy, Andre Power, DâM-FunK, J Rocc and DUCKWRTH—alongside an art show, food trucks, specialty beers and more. Ticket proceeds benefit local arts resource ArtShareLA.
It has a new name, a new schedule and refocused curation, but the former Twilight Concert Series is returning to the Santa Monica Pier. The free concert series formerly brought indie favorites and up-and-comers to the Pier in the middle of the summer, as well as crowds that were maybe a bit more than the city could handle—notably a 25,000-person turnout for Khalid in 2017. This time around, Twilight on the Pier kicks off in September—past prime tourist season—and dives deep into a different global sound each Wednesday night. Expect themed nights that draw from Latin, Australian, Afrobeat and South Asian sounds, with notable acts like Brazilian Girls, Betty Who and Fela! The Concert. The series will now feature three stages instead of just one, with region-specific vendors scattered between as well as a beer garden and games. Notably, the public beach adjacent to the Pier will not be activated as a viewing area anymore, though it's not clear yet if or how that'll be enforced.
Show more