The best fall concerts in LA
Get ready for a busy season this fall, with shows from arena heavy-hitters to indie gems—plus one trio of middle schoolers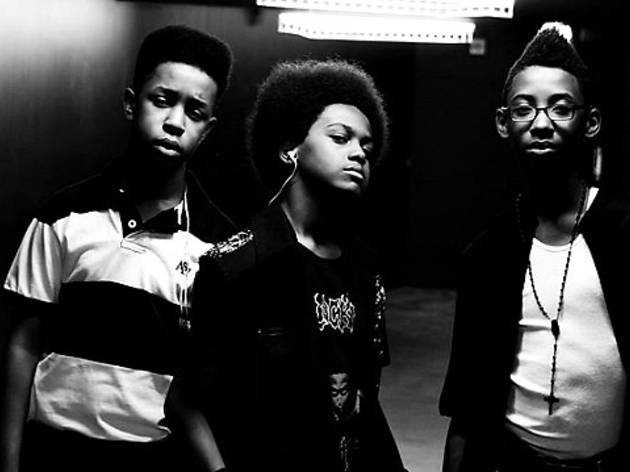 1/13
September 13 at the Troubadour These junior high metalheads garnered attention for their performances in Times Square, earning themselves a record deal with Sony Music and a set at this year's Coachella—they're the youngest group to ever play the fest. The pint-sized Brooklynites aren't just talented "for kids," they're legitimately blowing faces off everywhere they play. See for yourself at their Troubadour show, then pre-order their first EP, in the works now.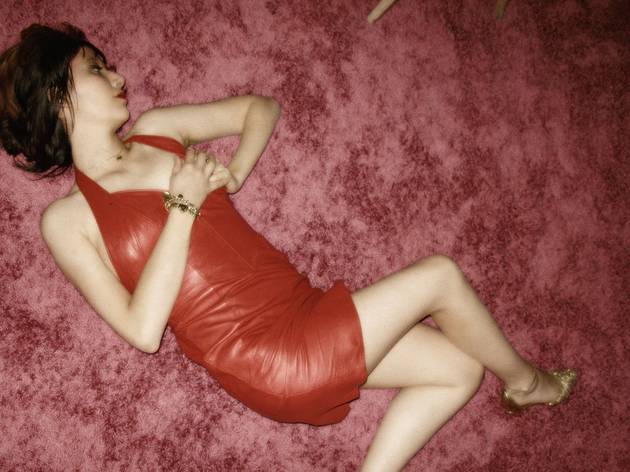 2/13
Septemeber 17-19 at the Masonic Lodge at Hollywood Forever Cemetery On September 9, Yeah Yeah Yeahs frontwoman Karen O debuts her first solo album, Crush Songs, on Strokes frontman Julian Casablancas' Cult Records label. Recorded back in 2006 and 2007, the pretty, gritty, lo-fi songs are about, well, crushes, of which Miss O apparently had many. She'll tour behind the new record in only four cities—LA, New York, London and Berlin—and will perform three nights at the Masonic Lodge at the Hollywood Forever Cemetery, a venue that's fittingly intimate.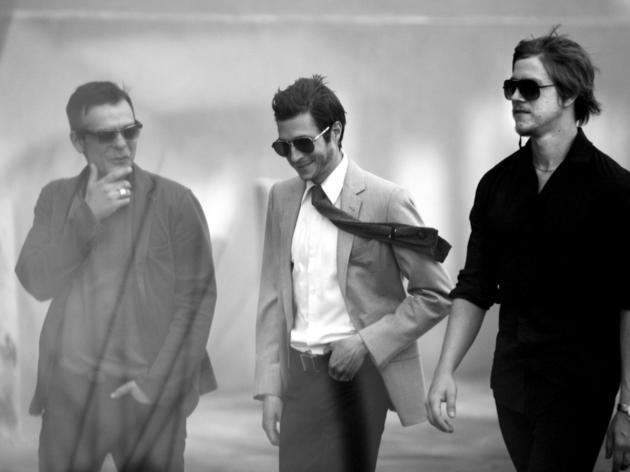 3/13
September 22 at the Fox Theater Now considered a legacy act of the early 2000s, Interpol quickly rose to fame with their debut album Turn on the Bright Lights, which was hailed by both NME and Pitchfork as one of the best of 2002. Since then, the band has struggled through unmet expectations, a changing roster, complacency, growing apathy and solo projects. But don't count them out: Paul Banks and his crew have a summer of festival shows behind them, their first global tour in three years ahead of them and a new record out on September 9, El Pintor.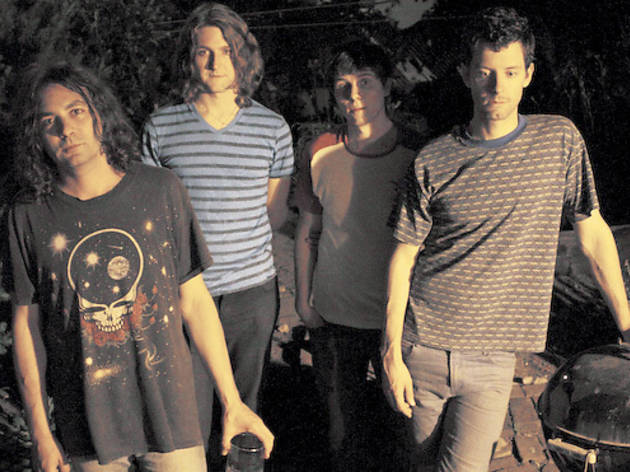 4/13
October 1 at the Glass House and October 2-3 at the Fonda Philly's the War on Drugs is a strong outfit built around the Dylan-esque songwriting of Adam Granduciel—and though Kurt Vile left the band a while ago, its colorful dreaminess is reminiscent of his solo work. The group's latest is Lost in the Dream, a magnificent album that begs to be played on a road trip, or on a sunny back patio with a few beers and a joint. Live, the band can jam with the best of them, and should be a treat with dates in both Pomona and Hollywood this October.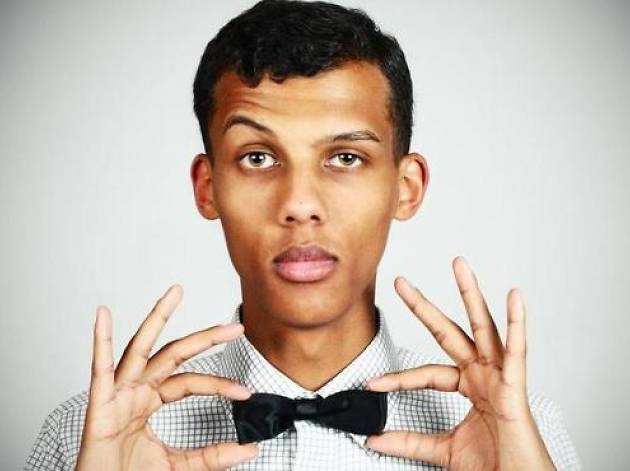 5/13
October 4-5 at the Fonda If you still haven't heard of Stromae, get ready—he's about to be everywhere. The electro-songsmith (real name: Paul Van Haver) specializes in soulful bangers that sound at once sophisticated and bombastic. He's a huge star in his native Belgium, has collaborated with Kanye West and made his US television debut this June on Late Night with Seth Meyers. The mania only seems to be spreading, judging by the high demand for tickets to his North American tour, during which he'll stop at the Fonda and introduce himself to LA.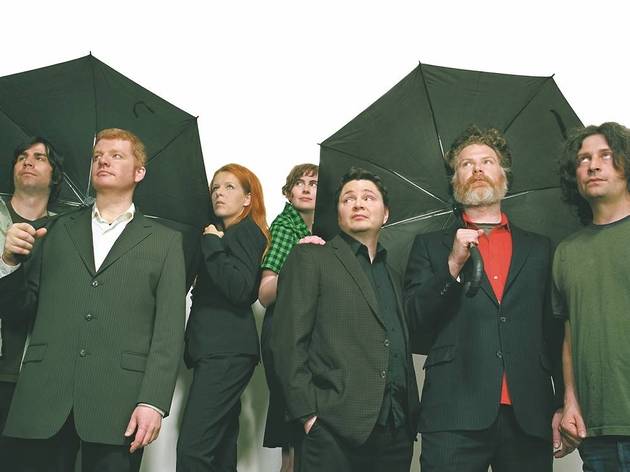 6/13
October 15 at Pappy & Harriet's and October 17 at the Wiltern It's been four years since the last album from beloved Canadian crew the New Pornogaphers (which launched the careers of A.C. Newman, Neko Case and Destroyer's Dan Bejar), and we've been waiting patiently. Their sixth, Brill Bruisers, drops in August and has been a long time coming, as has a cross-country tour. The outdoor stage at Pappy's is our favorite place to see shows like this—expect shamelessly grandiose, irresistibly hooky pop, with peppy Brooklynites the Pains of Being Pure at Heart opening. If you miss the show in Pioneertown, the bands plays closer to home at the Wiltern two days later, though we can't imagine it'll be quite as fun.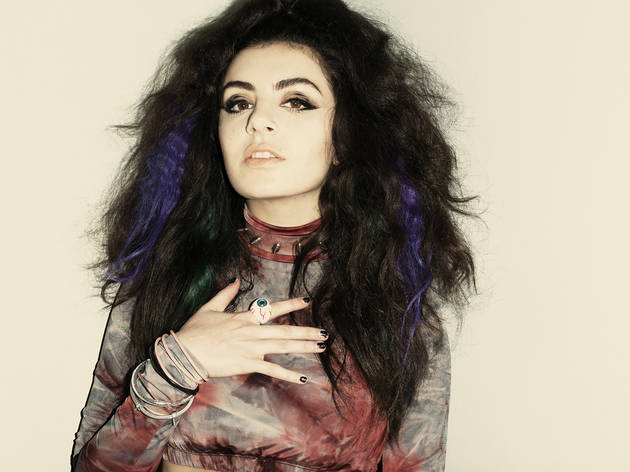 7/13
October 23 at the Mayan Charlotte Emma Aitchison—known by her stage name, Charli XCX—erupted onto the music scene after penning Icona Pop's smash hit "I Love It" in 2012 and most recently sang one hell of a chorus on on Iggy Azalea's "Fancy." She'll tour this fall behind her second official album, Sucker (slated for release on October 21), and both the record and her shows are sure to be full of her specialty—catchy pop with a dark underbelly.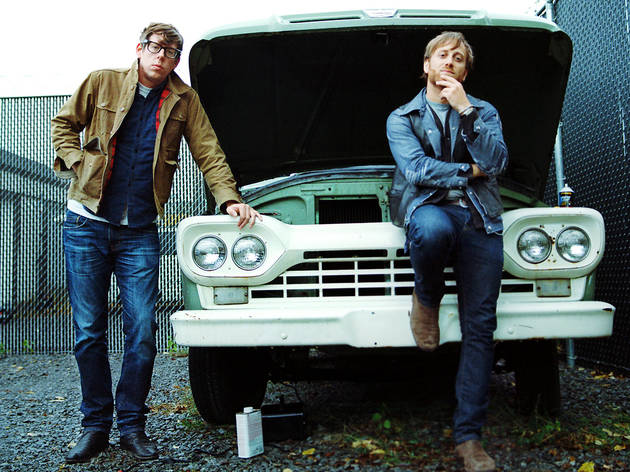 8/13
November 6 at the Forum After the sleek, commercial sound of El Camino, the Black Keys return to a more soulful groove on the new Turn Blue. Produced again by Danger Mouse, the blues-y Ohio natives float through some nifty psych on the record. It's mellow, for certain, but should still sound great live. The Keys swing through LA to play the Forum in early November.
9/13
November 7 at Immanuel Presbyterian Church Mysterious LA-based electronic duo of Danish instrumentalist Robin Braun and Canadian singer Mike Milosh fooled a lot of ears when they released their early Rhye tracks. "Open" and "The Fall" were dead ringers for Sade, and many took Milosh's lush falsetto to be female. Alas, the mellow bedroom soul of debut album Woman is all male. The band (one of our best acts of 2013) has always been enigmatic with its publicity photos, so we're excited to see them in the flesh, and this time at the beautiful Cathedral Sanctuary at Immanuel Presbyterian to boot. Singer-songwriter Lo-Fang (one of our bands to watch in 2014) opens, in support of his recent debut Blue Film.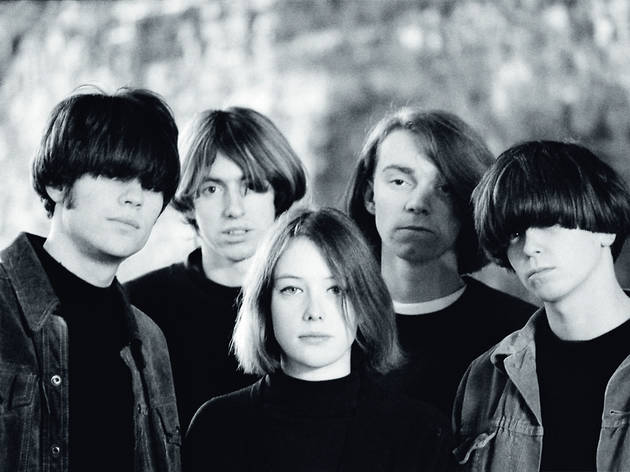 10/13
November 8-9 at the Theater at Ace Hotel After a round of reunion gigs at festivals—including a lovely set at FYF—the most appropriately named shoegaze band of the early '90s heads indoors for more nostalgic dreamweaving. Neil Halstead and Rachel Goswell float their opium vocals over sun-on-lake guitar shimmer. They'll mostly draw from the seminal album, Souvlaki, though we'd love to hear them follow the crystal minimalism of Pygmalion at a glacial pace—as long as we can sit, which makes the Theater at Ace Hotel the perfect venue.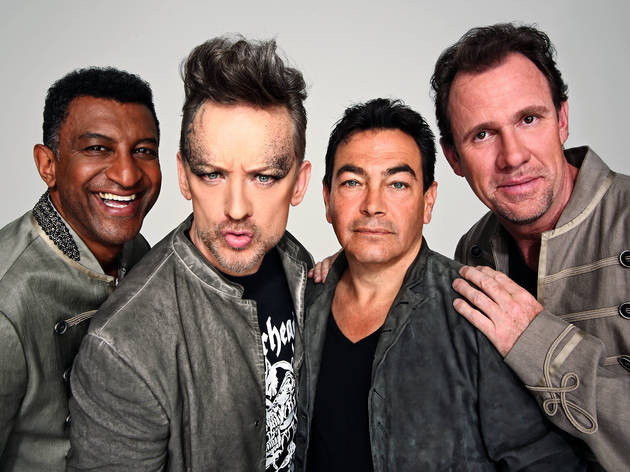 11/13
November 19 at Shrine Auditorium After years of confronting the typical pop-group problems—quibbling, intra-band romance, addiction, figuring out how to transition away from shoulder pads—Culture Club has reunited to play both coasts before next year's release of a brand-new album. Boy George hit town behind a new solo LP earlier in 2014, but the nostalgia factor ought to make this gig at the Shrine even bigger.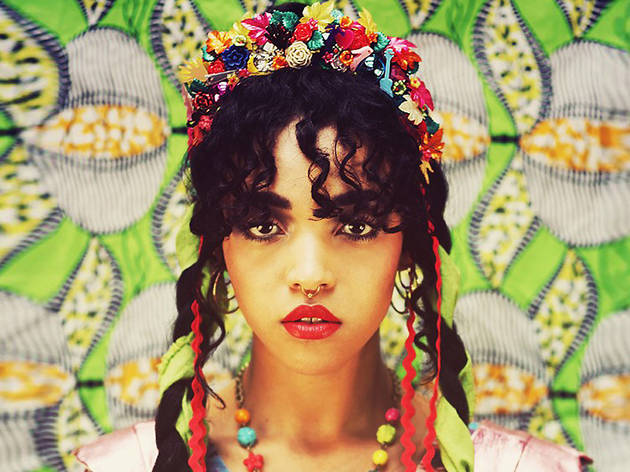 12/13
November 21 at the Regent London alt-R&B enigma FKA Twigs is bubbling just under superstardom. Like labelmates and fellow eschewers of capitalization the xx, Twigs makes super soulful electropop, with a sound that's lush and just as dramatic as her appearance. Expect to hear songs from her debut full-length, LP 1, which debuted earlier this month, including the pretty (and pretty nasty) "Two Weeks."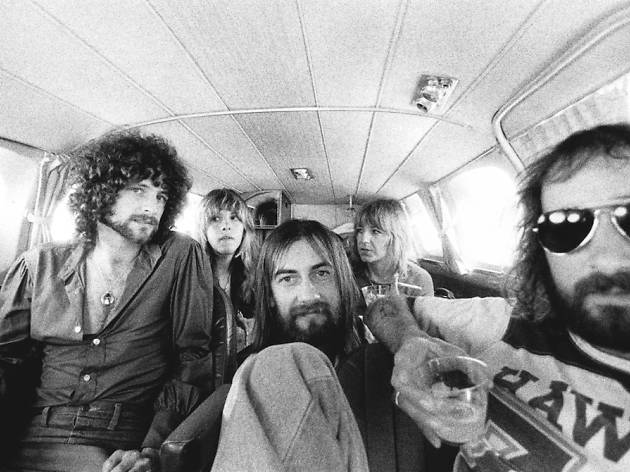 13/13
November 28-29 at the Forum Though the band has been touring heavily for the last couple years, there's new reason to shell out big bucks for the eternally great Mac. Sixteen years after leaving the band, Christine McVie returns for the aptly named On With the Show tour. This means we can again hear her sing "Everywhere," "Hold Me" and "Think About Me," which is a very, very good thing. Oh, and Lindsey Buckingham is still the coolest.
We love fall for lots of reasons: less crowded beach days, deep-fried fair season, fewer children running amok. But our favorite part about autumn is the insane number of shows that come through town. Our lady crushes new (FKA Twigs) and old (Karen O) will both play behind swoonworthy new albums, and well-loved bands like Interpol and the New Pornographers are gracing us with their first new work in years. There are also lots of reunion tours tugging at our heartstrings, namely Fleetwood Mac, Slowdive and a slightly more grown-up Culture Club. Throw in a few newcomers such as rising stars Rhye and mini metalheads Unlocking the Truth, and we'll have a full schedule (and slightly emptier wallets) through November. Check out our top picks below and click on the tour dates for more info, including ticket links.
RECOMMENDED: See more things to do in Los Angeles this fall

Follow Kate on Instagram
@kate_em_up