Vampire Weekend + Tanlines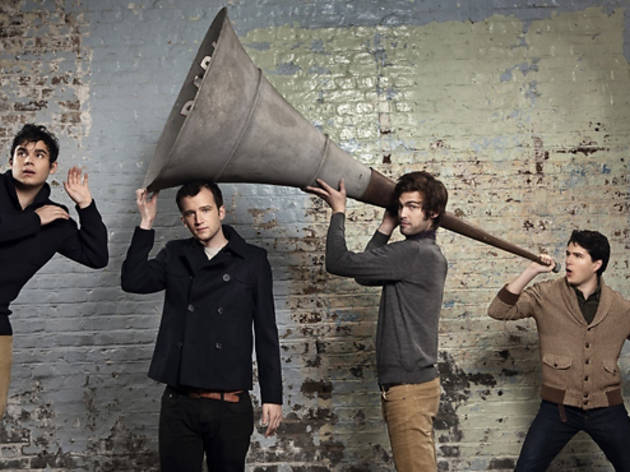 Vampire Weekend: Beloved world-pop preppies Vampire Weekend drop by Fox Theater in between two Sunday headlining gigs at Coachella. Pop your collar and channel that chick on the (unauthorized) cover of Contra—the band's addictive second album—to fully enjoy the the restless rockers' show.
Tanlines: At first listen, Mixed Emotions, the debut full-length from Tanlines, sounds like a straightforwardly good-time album: honest pop with swelling synths and giddy arrangements. But as you delve deeper, dark undercurrents emerge and wonderfully anthemic choruses begin to convey lostness and uncertainty. Likewise, the band members engage in multiple identities: Brooklyn indie entertainers who make lighthearted synth-rock, and complex, introspective artists who disclose further depth with each album spin.