Way Over Yonder festival lineup announced
See who's on the bill at LA's newest folk festival.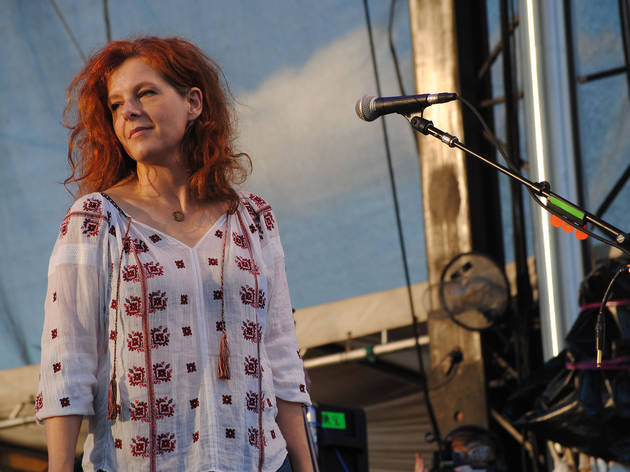 Folk lovers are definitely not starved in LA. There's the Echo's summer-long Grand Ole Echo Sundays, Old Time is a Good Time's yearly Old Time Social, the Topanga Banjo Fiddle Contest and of course, the New LA Folk Fest—all of which mainly focus on amazing local acts. But when it comes to festivals featuring big-name artists, the pickins are slim: Diehard fans often travel to Hardly Strictly Bluegrass in San Francisco, Pickathon in Oregon or even the Telluride Bluegrass festival in Colorado to get their fill. Enter Way Over Yonder, LA's first big ol' folk fest—and the West coast offshoot of Rhode Island's famed Newport Folk Fest, which has been introducing new folk acts (such as Joan Baez and Bob Dylan, maybe you've heard of them?) since 1959. Boasting impressive acts such as Calexico, Neko Case, First Aid Kit and Conor Oberst, this two-day festival is bound to strike a chord with music-loving Angelenos—and might just have folks traveling South to get their old-timey music fix for a change.

The festival will take place at the Santa Monica Pier on Saturday and Sunday, October 5th and 6th. Early bird tickets go on sale Wednesday, June 12th at 10am, with regular one and two-day passes going on sale Friday, June 14 at 10am. Yip!