Win two tickets to the Tchaikovsky Spectacular with Fireworks at the Hollywood Bowl
You can win a pair of passes to the Tchaikovsky Spectacular and other goodies during this Hollywood Bowl giveaway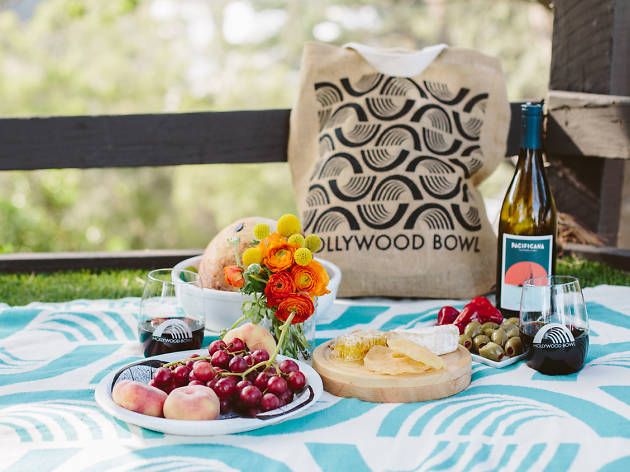 Our second favorite activity at LA's best outdoor venue? Picnicking at the Hollywood Bowl. But our first, of course, is actually attending a concert there.
You can enter to win two tickets to the Tchaikovsky Spectacular with Fireworks on Saturday, Aug 6. Gustavo Dudamel conducts a selection of Tchaikovsky works as performed by the Los Angeles Philharmonic in this annual tradition, featuring classical ballet by the American Ballet Theatre and a performance of the iconic 1812 Overture complete with a pyrotechnic display.
Two winners will be chosen for prize packages that include one pair of tickets, a Hollywood Bowl tote, a Hollywood Bowl picnic blanket, wine tumblers and a $75 gift card to Whole Foods (where we suggest picking up a bottle from WINC Wines). Altogether, that's a $250 value.
Enter here to win tickets to the Tchaikovsky Spectacular with Fireworks.
Looking for more Hollywood Bowl shows?
We would buy tickets to every show at the Hollywood Bowl if traffic and our wallets allowed it. The gorgeous outdoor amphitheater's stunning setting alone justifies a visit, but every year the LA Phil manages to match the venue's charms with an equally appealing lineup—particularly these 10 performances.
Read more