With more than three decades of experience telling stories on screen—and what feels like a lifetime experimenting in the kitchen—writer-producer Jeff Strauss is finally, officially, telling stories with food.
The self-trained cook and former Friends producer is teaming up with one of Studio City's favorite bottle shops to launch a new deli, Jeff's Table, on one of the busiest stretches in Highland Park. This time the stories won't be those of Ross and Rachel or of Will Smith or Reba McEntire, who've also gotten the Strauss treatment, but of Jewish flavor and the intersection of Chinese, Japanese and Latin culture spread together on bread from the vegan-friendly panadería down the block.
"This deli is what happens when you take a confused Jewish kid from the Northeast and slam him into a 30-year experience of the ethnic wonderland of Los Angeles," says Strauss, whose deli is set to launch within the new, Northeast L.A. outpost of Flask Fine Wine & Whisky.
Sourcing nearly all of his bread from Delicias Bakery & Some, and rolling out his offerings and hours slowly to listen to residents, he's hoping to bring his first brick-and-mortar to the fast-changing neighborhood respectfully. "I love the idea that the community is involved in this, and that I can support them," he says.
The liquor store is already up and running in the "COLDEST BEER IN TOWN" building on the corner of Figueroa and Avenue 59, formerly home to Jeremy Fall's Tinfoil Liquor & Grocery. Flask owner Peter Jarjour knocked down the door that separated Fall's sandwich speakeasy from the storefront, adding rows and rows of an expanded liquor selection in its place—and nixing the "Do you sell birthday candles?" mantra that used to unlock access to the deli.
In the next few weeks, Strauss will fill that deli case with his own house-cured, -smoked and -roasted meats piled onto Delicias's custom rolls, as well as his own house-baked rye. When not scouring farmers' markets and pickling batches of shiso-tinged onions, the ardent home cook has also been experimenting with what he's calling "Holla": a combination of traditional Jewish challah, which he grew up with, and Hokkaido milk bread that results in a milky, eggy, buttery, brioche-adjacent loaf that's perfect for his smoked grilled cheese.
That smoked grilled cheese, by the way, comes gooey with onion-and-fig jam and spiced with Balinese pepper. There's a chicken salad sandwich on the menu, but it's inspired by the classic Hainanese chicken rice rice, so sure, there'll be aioli and celery, but you can also expect fresh ginger and scallion, while the roast beef features those shiso-pickled onions along with a house-made horseradish crème fraîche.
There'll be salads, too, like, say, a macaroni salad reminiscent of Chinese peanut noodles, or a vegan kale-and-radish option coated in a garlicky miso vinaigrette.
"The menu is based on my weird understanding of what Jewish food is, or deli food is, because I grew up not knowing that Chinese food wasn't part of the Jewish diet," he says. "We would go eat roast pork Sunday nights, and I grew up eating dumplings and discovering that wonton soup and matzoh ball soup are really kind of the same idea; they're not exactly the same but they're not so very different."
The reuben isn't just Strauss's specialty, though his decade of pastrami making has kept guests reeling at dinner parties and Super Bowl events and, more recently, at his weekly pop-ups in Jarjour's Studio City restaurant, Oyster House.
At Jeff's Table it'll involve house pastrami and hints of garlic, ginger, cumin, cinnamon and star anise with a Szechuan peppercorn-studded take on Russian dressing, a perfect combination of Strauss's Jewish-Chinese sensibilities, but it's also the sandwich that spurred his wife's come-to-Jesus talk about pursuing cooking professionally.
"My wife Mindy sat down with me and said, 'Really, you should do it, why not?'" he remembers. "'You have more fun with this than you do with writing, you love writing but you've never really done anything with this, and you're young enough that you can still be stupid, that you can take a chance on this.'"
Now, he's approaching his first restaurant as he would one of his scripts or TV productions: immersing himself in it deeply for the couple of years it can take to see something through, and not banking on making money upfront.
"It's all happening very quickly," Strauss says. "I can count the turning points, the plot points, like a script: 'OK, I'll try it,' 'Oh, I'm gonna do a catering thing,' 'Oh, I'm doing a pop-up,' 'Oh, I'm doing multiple pop-ups.' So far, something has happened, not usually what I was thinking, but some interesting twists have come along and I'm lucky I can be in a position to take a chance."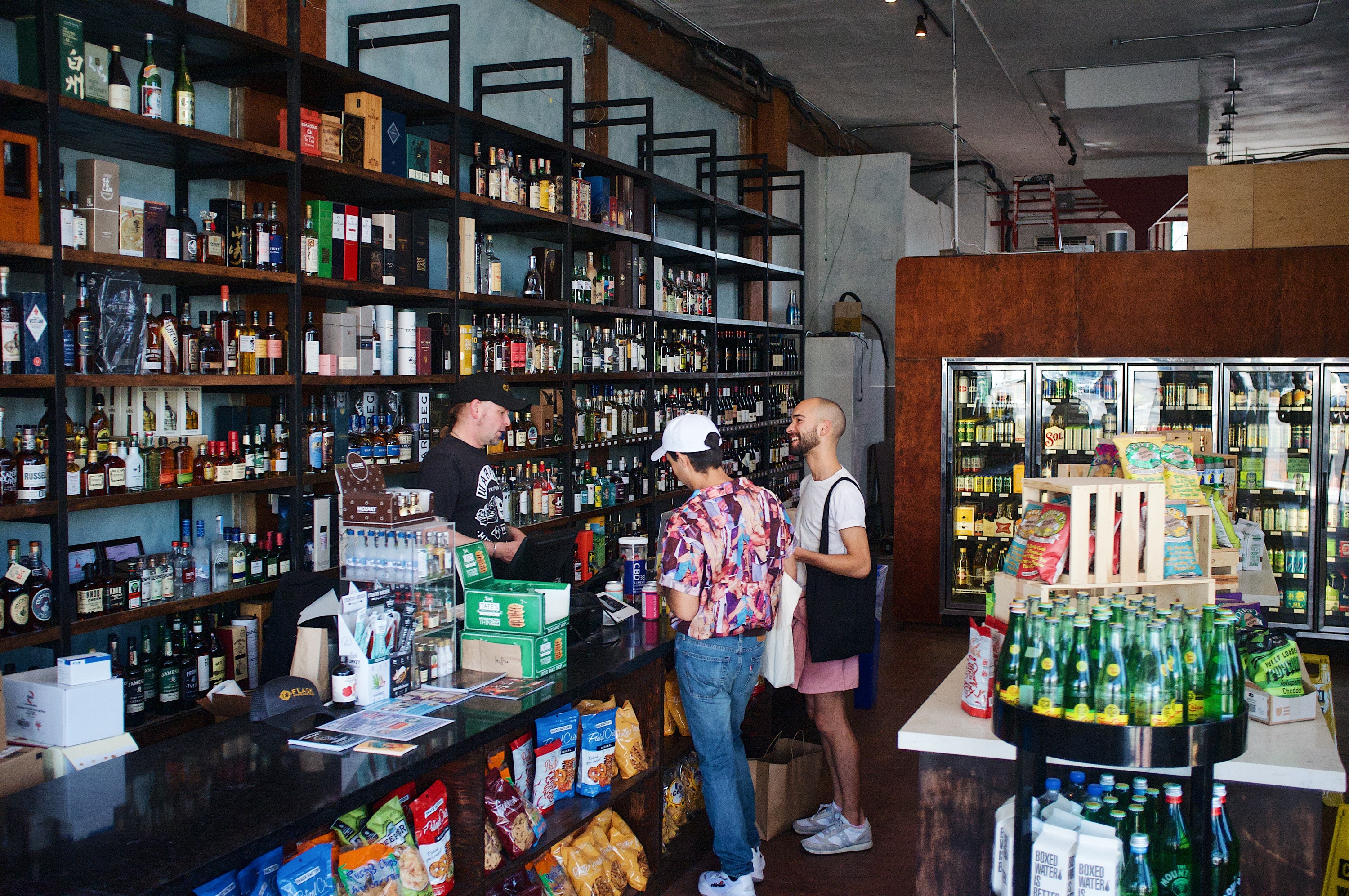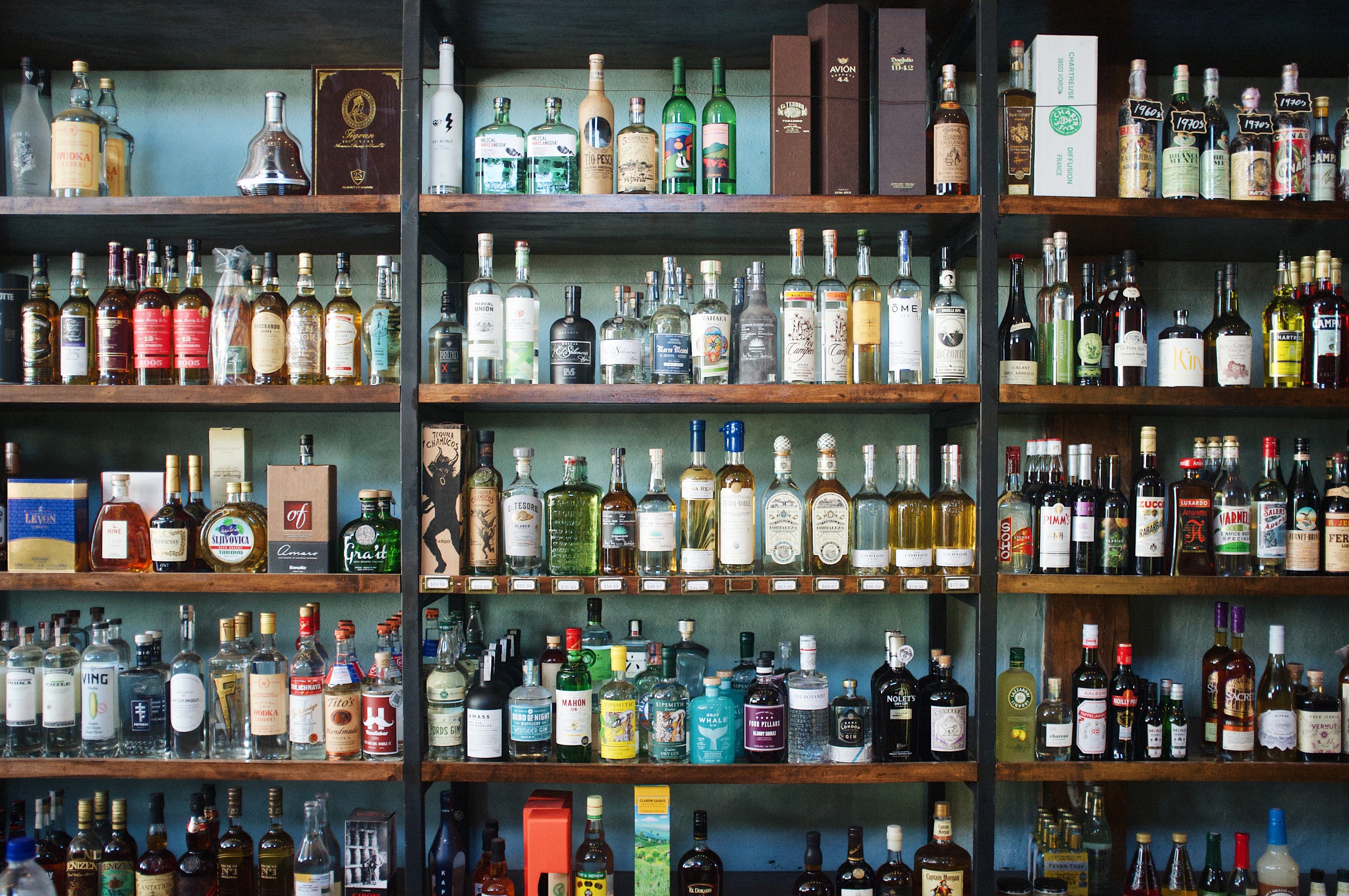 Flask Fine Wine & Whisky is now open in Highland Park at 5900 N Figueroa St, with Jeff's Table expected to open sometime in November for lunch, then eventually, dinner and delivery. Keep your eyes on the deli's Instagram account for opening updates.