A guide to Highland Park
Get to know Highland Park with the buzzworthy Northeast L.A. neighborhood's best restaurants, bars, shops and more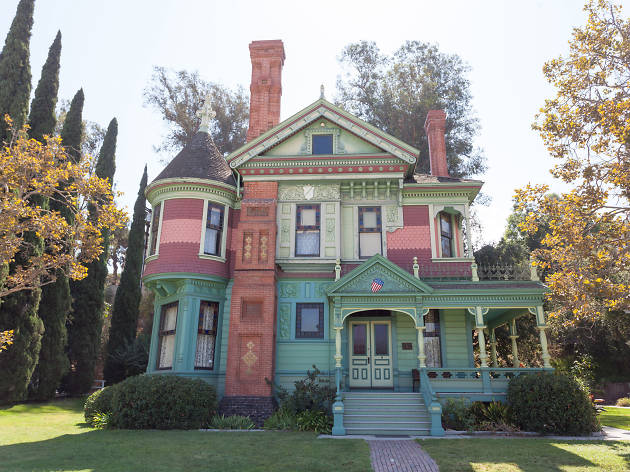 Of all the neighborhoods in Northeast L.A.—if not the entire city—none have changed as rapidly as Highland Park. The area started the 20th century as an artsy enclave filled with handsome Craftsman homes and ended it as a community beleaguered with gang activity. Today, lifelong citizens and, yes, gentrifiers have turned Highland Park into a pleasant place where old-school taquerias and hip new bistros coexist.
Highland Park sits a few miles up the 110 from Downtown L.A., just south of Eagle Rock and Pasadena. Its tree-lined residential streets mix with a walkable urban culture, particularly along the burgeoning York Boulevard, a street stocked with trendy gastropubs and art galleries. More recently, Figueroa Street has found itself as another source of increasing pedestrian activity, thanks to its Metro Gold Line stop and a burst of nightlife development.
Highland Park has just as many contemporary landmarks as it does ones that predate the neighborhood's distinction as one of L.A.'s hippest. From a steampunk-esque bowling alley and bar to off-the-beaten-path museums, here's the very best of Highland Park.
Highland Park in the news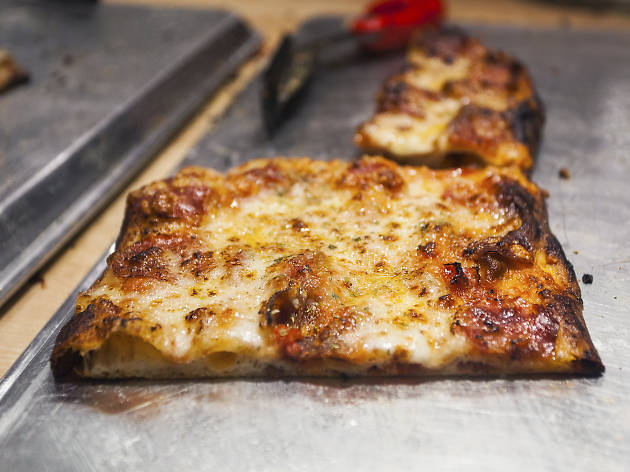 Take a peek inside Nancy Silverton and Matt Molina's new Highland Park pizza shop
A typical National Pizza Day is cause for celebration—at very least, you're entitled to a large pie guiltlessly all to yourself—but this year, it's an above-and-beyond delicious holiday for Angelenos: Last night, one of the L.A.'s most hotly anticipated new restaurants flung open its doors and fired up its ovens to bring us pizza from some of the best chefs in town. Serving Roman-style pies that are cut with scissors and paid for by the ounce, Triple Beam Pizza is a powerhouse that's landed in Highland Park by way of Nancy Silverton—the James Beard Award-winning magnate of the Mozza complex—and former Mozza chef Matt Molina, also a Beard Award winner, who happens to also be the brain behind Everson Royce Bar's beloved food menu. The duo teamed up with the owners of Silverlake Wine and E.R.B. for this fast-casual concept, which offers a brief menu of five-or-so types of pie, currently available in potato, sausage, salami, margherita and nettles-topped varieties. Simply walk up to the counter and hold out your hands in a "this much" display of just how much pizza you think you can eat, and the team will cut your pizzas accordingly. For the more precise, give the team a heads up on how many ounces you can take down; a standard slice anywhere weighs in around four ounces—do with that information what you will. There's beer, plus red, white and rosé by the glass, plus the promise of future sandwiches. Photograph: Stephanie Breijo "All we want is a never-ending party," says
Meet the founders of Highland Park's Solarc Brewing
We sat down for a chat and a "gruit" (more on that in a minute) with Saul Alpert-Abrams and Archie Carey, the founders and brewers of Solarc Brewing out of Highland Park. You can temporarily find their pours at Mumford Brewing in DTLA, as well as other local brewpubs like Hermosillo in Highland Park. When did you know brewing beer was your calling?  Archie: The first time we hung out, we made mead. We learned that it takes a really long time to ferment—like a year. But we had so much fun, so we thought, jeez, we should just make beer… and it came out well. We brought it to a bunch of parties and shared it, and then we ended up making beer every weekend and got really nerdy. Saul: The thing that really attracted us to making beer was the experimental side of it. We made traditional styles, but pretty soon after we realized beer was much bigger than that. The history of brewing is incredibly experimental and local and driven more than anything else by experience and connection to flavors.  Solarc specializes in the unconventional—specifically the hopless "gruit." What drew you to this particular style of herbaceous beer? Archie: Saul has 20 different fruit trees in his backyard, so at a certain point we got bored of making classic styles and we started throwing some of that stuff into the beer. We made a kumquat blonde and a fig saison. We realized we could throw anything in. And we're both big tea drinkers, so we got herbs from Chinese medicine shops.   Saul: I think we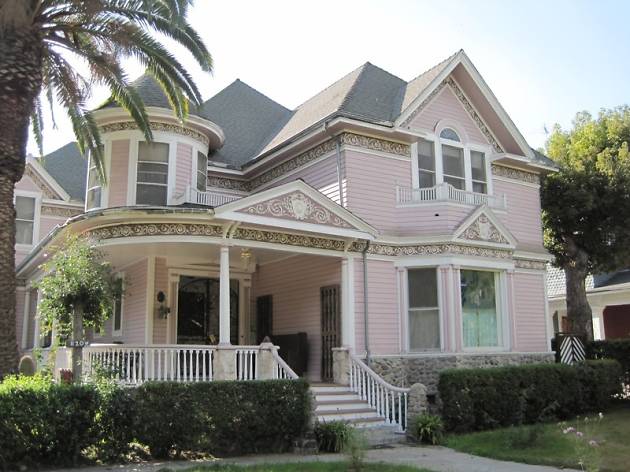 These are the hottest neighborhoods for L.A. homebuyers in 2017
If buying a new home is in your plans for this new year, you're probably trying to anticipate where the hottest areas will be in the months and years to come. Well, you might want to call your realtor, because, based on two studies that have been published recently, it looks like those neighborhoods will be Cypress Park and West Adams.  Cypress Park is the top pick of the most recent Zillow Home Value Forecast, as reported in L.A. Weekly. This neighborhood, adjacent to last year's hot spot Frogtown and the now perhaps overheated Highland Park, appears to be on the cusp of blowing up. Zillow predicts that average prices in the neighborhood will spike eight percent by the end of 2017.  If Cypress Park is where buyers will be starting to drive costs up in this coming year, the neighborhood where they're currently snapping up homes appears to be West Adams, according to a finding by Redfin. Houses there are selling like hotcakes. Typically in the L.A. metro area a house will be on the market for 42 days, but in West Adams it's currently just 25 days. Part of that competition to buy houses as soon as they hit the market is that prices in the neighborhood are still considered affordable by L.A. standards, with a median price in 2016 of $550,688. For comparison, the median price for the neighborhood in 2014 was a mere $383,250, so if you bought in then, you've already seen a nice jump in value.                                     Should you decide that it's all too much for you
Here's the deal with Highland Park's new sold-out dumpling shop
Is it possible to have too much of a good thing? Please direct that question to restaurateur Ker Zhu, the man behind both Luscious Dumplings in Monrovia and Highland Park's new Mason's Dumpling Shop. He's finding he has more demand than his growing businesses can keep up with, and for good reason: The quality is high and the dumplings are just too good. So please, be patient. (And go early.) In Highland Park, Zhu's steamed, pan-fried or broth-filled dumplings—served alongside beef bao, rice bowls and sides of tangled mountains of seaweed salad and crunchy lotus root in chili oil—can't seem to make it past 3pm, which means that everyone should be beelining to the Northeast L.A. spot at their earliest convenience, at least for the foreseeable future. "When we're done, we're done," Zhu says. "A lot of people don't understand that it's very labor-intensive to make these dumplings." Each morning around 6am, Zhu and his team pick up their daily produce and head to the butcher shop to watch meat grind down into dumpling-friendly form—ensuring the highest quality meat, and not trimmings, are what you'll be eating. The staff mixes the fillings, then kneads and rolls out the dough, and then hand folds hundreds of dumplings from Luscious Dumplings' Monrovia kitchen. From there, a portion gets driven to Highland Park to supply Mason's for the rest of the day. The pan-fried pork dumplings tend to go quickly, as do the soup dumplings. On weekends, a small line forms out the door of the