The saying goes "out with the old, in with the new," but at Curtis Stone's Beverly Hills tasting-menu destination, it looks as though the restaurant's new concept is adopting the opposite.
Since its early-2014 launch, Maude prided itself on its ambitious approach: nine-course menus centered entirely around one specific ingredient, freshly conceived every single month. According to restaurant staff, there've been more than 1,000 unique dishes conjured up, with zero repeats from one menu to the next. (Let that sink in a moment.)
Now, recently reopened, Maude is ditching the always-new and looking toward the past: Say hello to a Maude that celebrates the food, traditions, wine and culinary techniques of the world's best wine regions, one at a time, and only rotates the location-inspired menu quarterly. First up? La Rioja, Spain.
"I may have been a little biased because I got married in Spain, but the history of the region is profound for me, because there is a real emphasis on family and tradition—the old and the new, which is also something that I connect with," Stone says in a news release. "I've named both of my restaurants after my grandmothers and through the restaurant experiences, we really try to honor the past, while also finding ways to push forward into the future—and Rioja had a lot of inspiration to offer, from groundbreaking art and architecture alongside 60-year-old vintages that are still drinkable. The spirit and the passion that people of Rioja have has been incredibly inspiring for all of us, and we're so excited to bring our interpretation of the region together at Maude."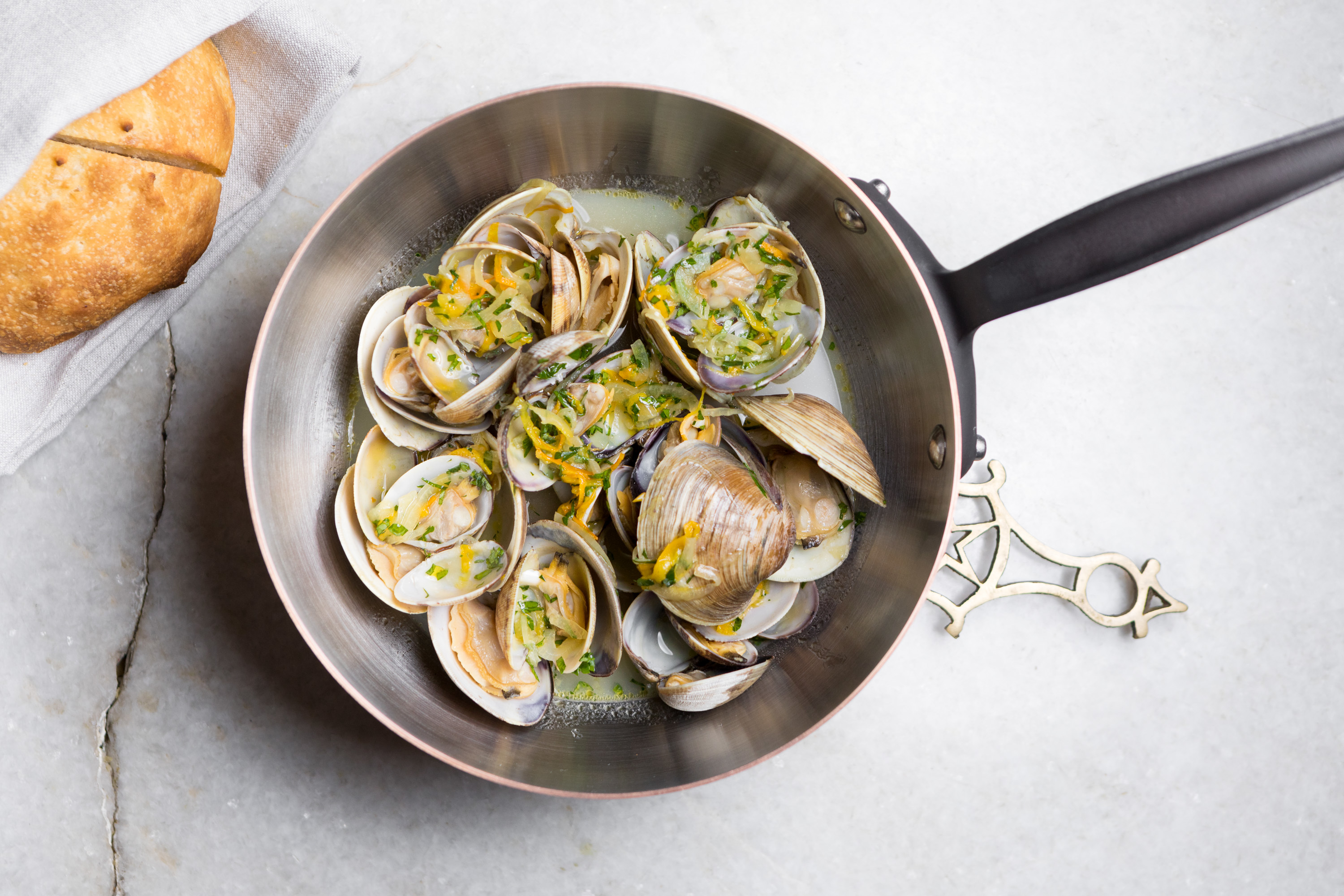 The celebrity chef—also behind Hollywood's Gwen—traveled to La Rioja with Maude's executive chef, Justin Hilbert, and its wine director, Ben Aviram. The team sampled wines, concocted pairings, toured vineyards, went foraging and researched some of the region's vegetables, goat cheese, olive oil, lamb, honey and fruit, all helping to inform the new Rioja menu, which runs through March and will set you back $125, sans wine. Tuesday through Saturday, guests can reserve a spot in the cozy 24-seat restaurant for a 10-course menu that reimagines the research trip as fine-dining dishes: their morning spent mushroom foraging becomes a tasting of wild mushrooms with juniper and pine; a meal at the home of a winemaker translates to beans with chorizo and crispy pig's ear topped with Iberian ham jelly.
And, as this new concept is informed by wine regions and terroir, you can expect a range of wine pairing options, which include pours from some of Rioja's most esteemed vintners, such as the 141-year-old R. López de Heredia winery. "Out with the new, in with the old" doesn't sound too bad now, does it?
Maude is located at 212 South Beverly Drive, open from 5:30 to 9:30pm. Reservations for the Rioja dinner can be made here.