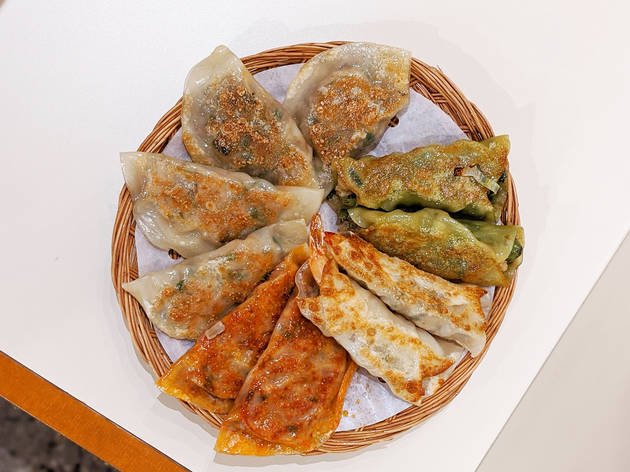 Gorge on dumplings at the new Chang Hwa Dang, one of Korea's biggest mandu chains
Posted: Monday March 9 2020, 3:45pm
Steamed, fried, hand-folded and packed with veggies or shrimp or kimchi or charcoal-grilled pork: There are new dumplings in town by way of Seoul. One of Korea's top mandu restaurants just opened up shop in K-town, and it's now serving a rainbow of the large and varied Korean dumplings in its first U.S. outpost.
Chang Hwa Dang—or CHD—launched in 2004 and its popularity is still on the rise, especially given its appearance in last year's Korean hit supernatural series Hotel del Luna; now, for the first time in L.A., you can sample the dumplings the show's Jang Man-wol goes so crazy for—those, plus a handful of noodle soups and tteokbokki.
Order up at the counter from CHD's brief menu and pay special attention to the dumplings, some of which arrive with scissors for slicing, and ring in at around $10 per plate: There's ground pork in most varieties, including those stuffed with kimchi or shrimp, with the exception of the vegetarian option and the grilled-pork mandu, which involves galbi and mixed veggies.
If you're having trouble deciding—and who could blame you?—there's also a mixed plate of five varieties, two of each, making for a small rainbow of steamed-then-fried, translucent-skinned bites.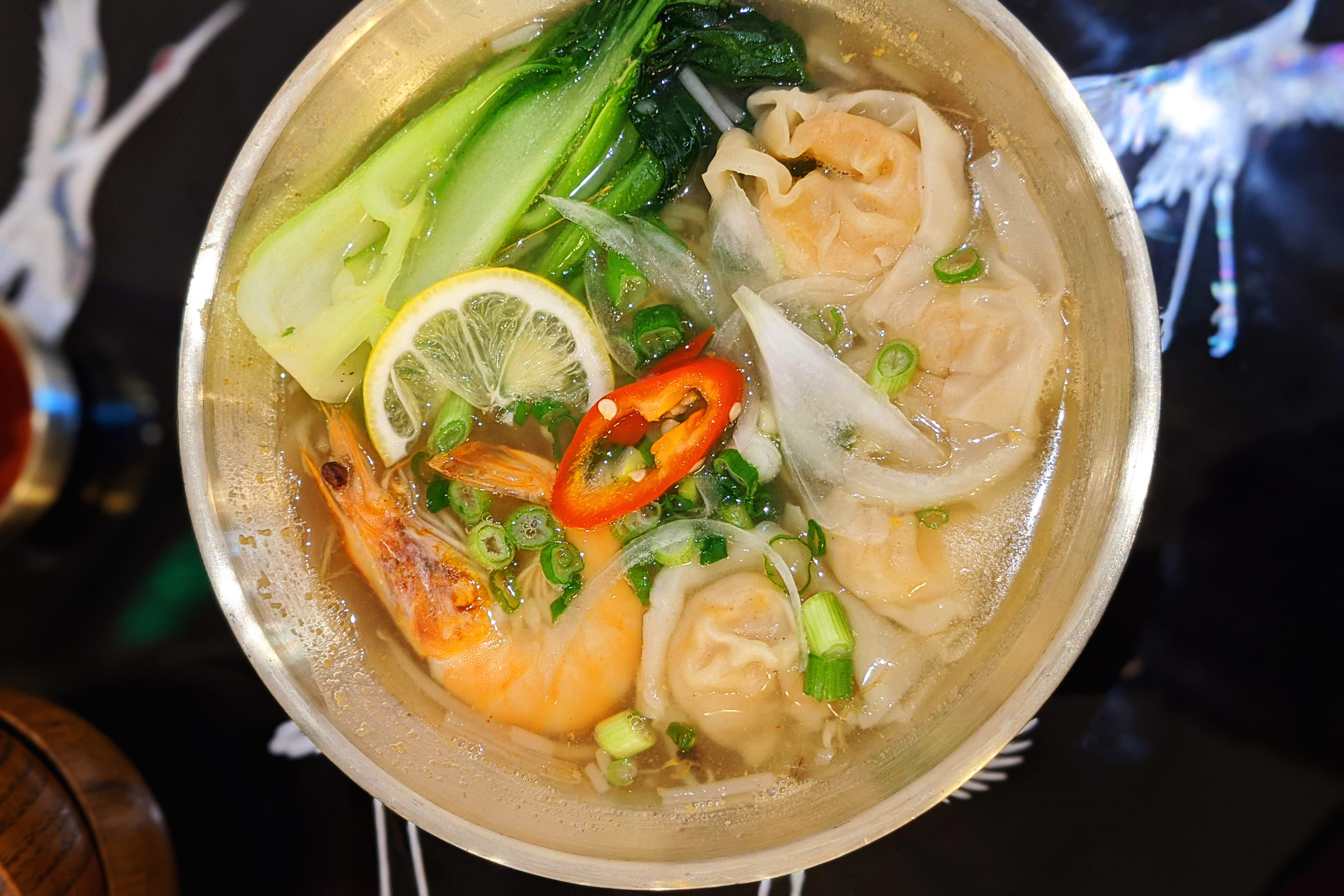 If you're not craving mandu or you're simply looking to supplement, choose from bowl-based dishes such as whole-shrimp wonton noodle soup; bulgogi with rice; udon with fish cake; spicy, egg-topped cold noodles; and a classic tteokbokki.
Be sure to hit the self-service bar for sides of pickled goods and dipping sauces, and you're good to go.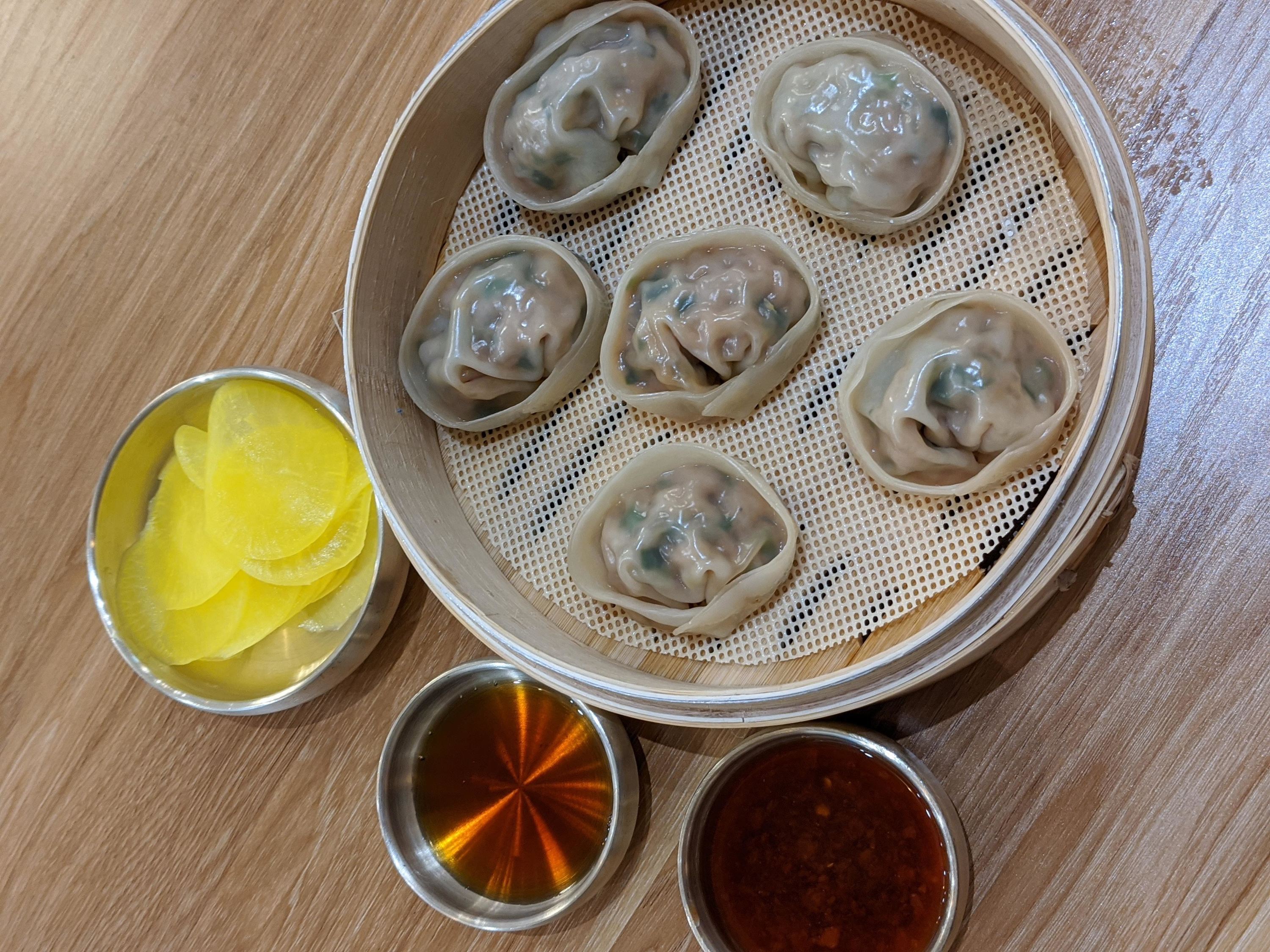 Chang Hwa Dang is now open at 3377 Wilshire Blvd from 11am to 9pm Monday to Saturday.
Share the story