High fashion meets haute cuisine next week when Gucci opens its first—and only—Gucci Osteria in the U.S., with a little help from one of the world's most acclaimed chefs.
Starting Monday, February 17, you can perch atop the iconic Rodeo Drive (and the Gucci store) in the fashion house's new Italian gem, a breezy alfresco 50-seat number from three–Michelin-starred chef Mossimo Bottura, and dine on pizza-inspired risotto, delicate tortellini in parmigiano reggiano cream, and even a few dishes inspired by Los Angeles: a departure from the original Osteria's outpost in Florence, and the forthcoming location in Ginza, Tokyo.
Bottura himself won't be relocating to our sunny city, but he has moved much of his team from Florence. "They're all here to live the dream of living in California," he laughed during a preview yesterday. "The chef [Mattia Agazzi], he is from the Alps. The first thing he did [was] he went out hiking. He created a dish from hiking: the trout, the mushroom; a little bit of Asian style, a little bit of Mexican to pay respect to the incredible culture that you have here."
In one dessert, citrus sorbet and an almost tuile-like fan forms a Malibu sunset; in an ode to Bottura's son (Charley, a chocolate fiend), a rich dessert comes covered in cookie stars reminiscent of the Hollywood Walk of Fame.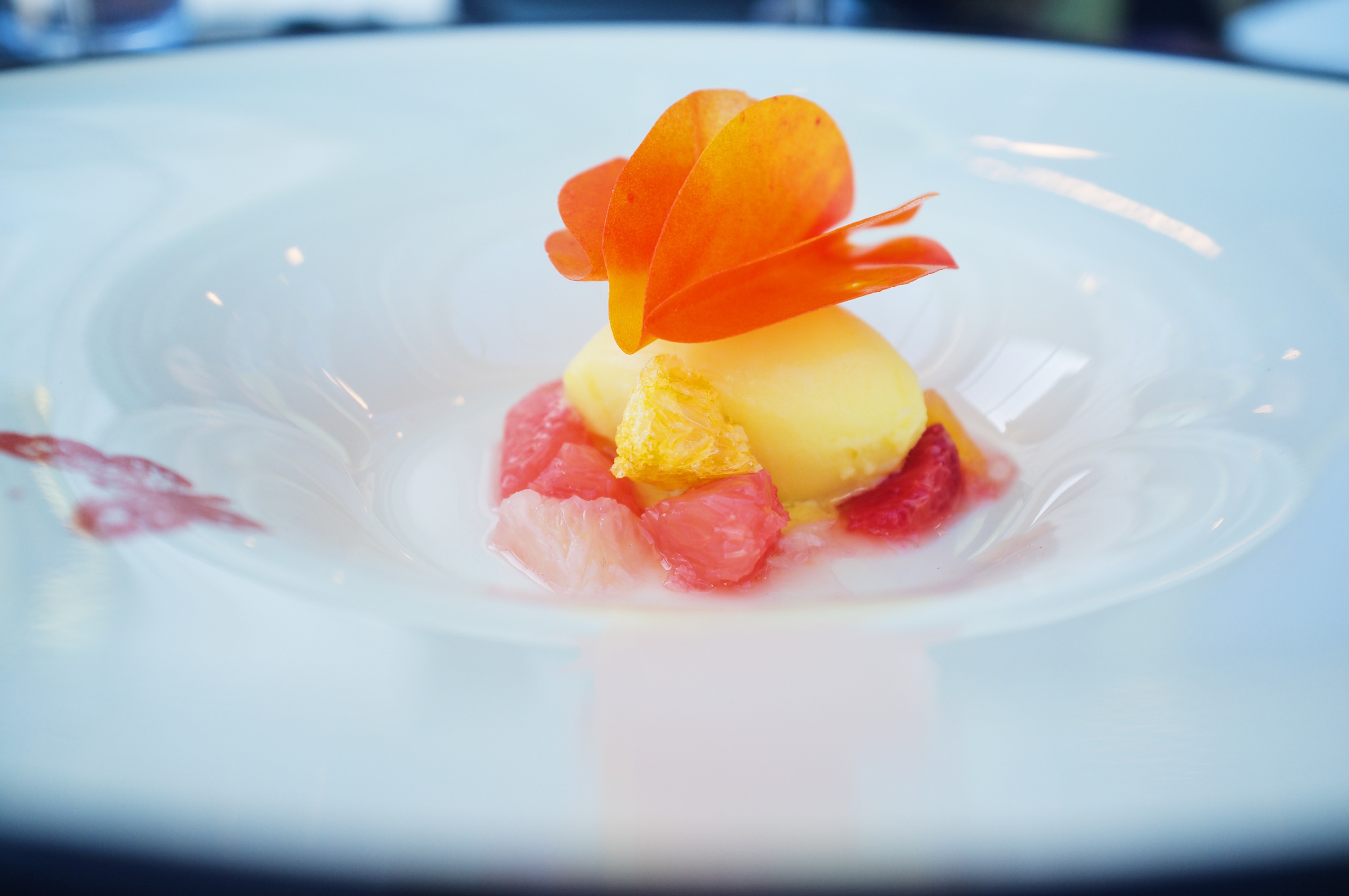 While chefs Bottura, Agazzi and Karime López—the first female Mexican chef to ever receive a Michelin star—will source most of their produce from the Santa Monica Farmers' Market and took three months to embed in L.A. while creating these new recipes, those still aching for a taste of Florence will find it in Beverly Hills.
In addition to Bottura's signature tortellini, you can expect a number of the original Gucci Osteria hits and more than a bit of Italian sourcing: the Emilia burger, made with ingredients sourced from the Emilia-Romagna region in Northern Italy; a creamy and ever-changing "Noah's Ark" pâté drizzled with balsamic from Bottura's own provenance; spaghetti with cacciucco; a refreshing insalata di mare towering with scallop and baby octopus; margherita pizza as risotto; a ricotta so light and airy it's a wonder that the cheese hasn't been whipped into its form.
"So what is the essence of our cuisines?" Bottura asks. "It's looking at the past in a critic [sic] way, and never in nostalgia—bringing the best of the past into the future—and using technique to supply the ingredients, and not the ego of the chef."
While the finalized menu for our Gucci Osteria hasn't yet been released, a glimpse at the Michein-starred Florence location might provide insight into pricing, with sides starting around 15 euros, and entrées reaching toward 40 euros.
Not only does Bottura's latest mark his first restaurant in America, it's also the continuation of a lifelong friendship, having known Gucci CEO Marco Bizzarri since they were 13 years old in Modena, Italy. In fact, he says, it's important to treat all staff as though they are your own kin or lifelong friends.
"This is a family. It's not a restaurant," Bottura says. "If you run a restaurant like this, it's very important because the team is more important than anything. If you treat the team a good way, the team responds."
Take a peek inside Gucci Osteria da Massimo Bottura, below, then make a visit as early as next week for lunch, dinner and maybe even a bit of shopping.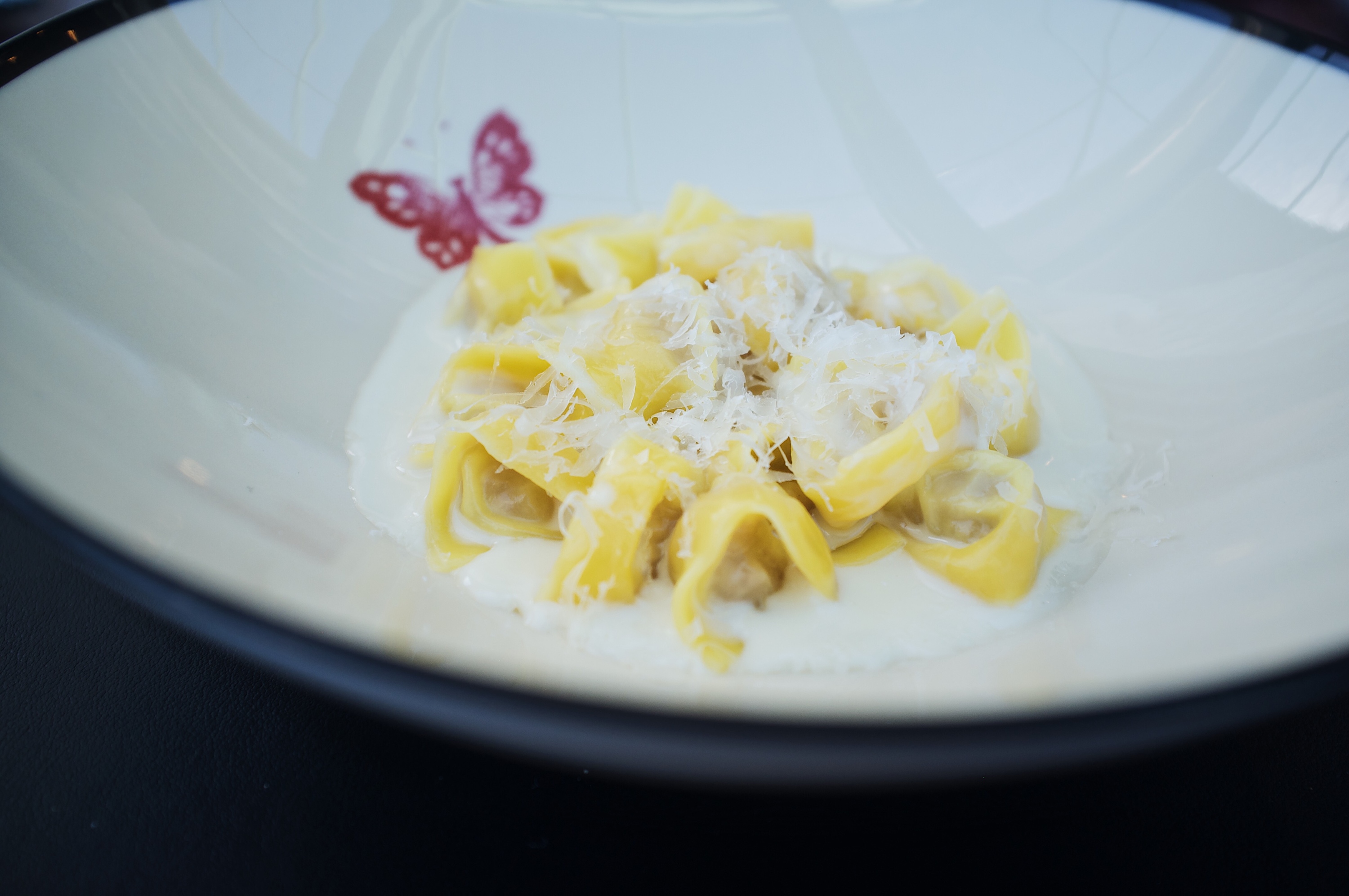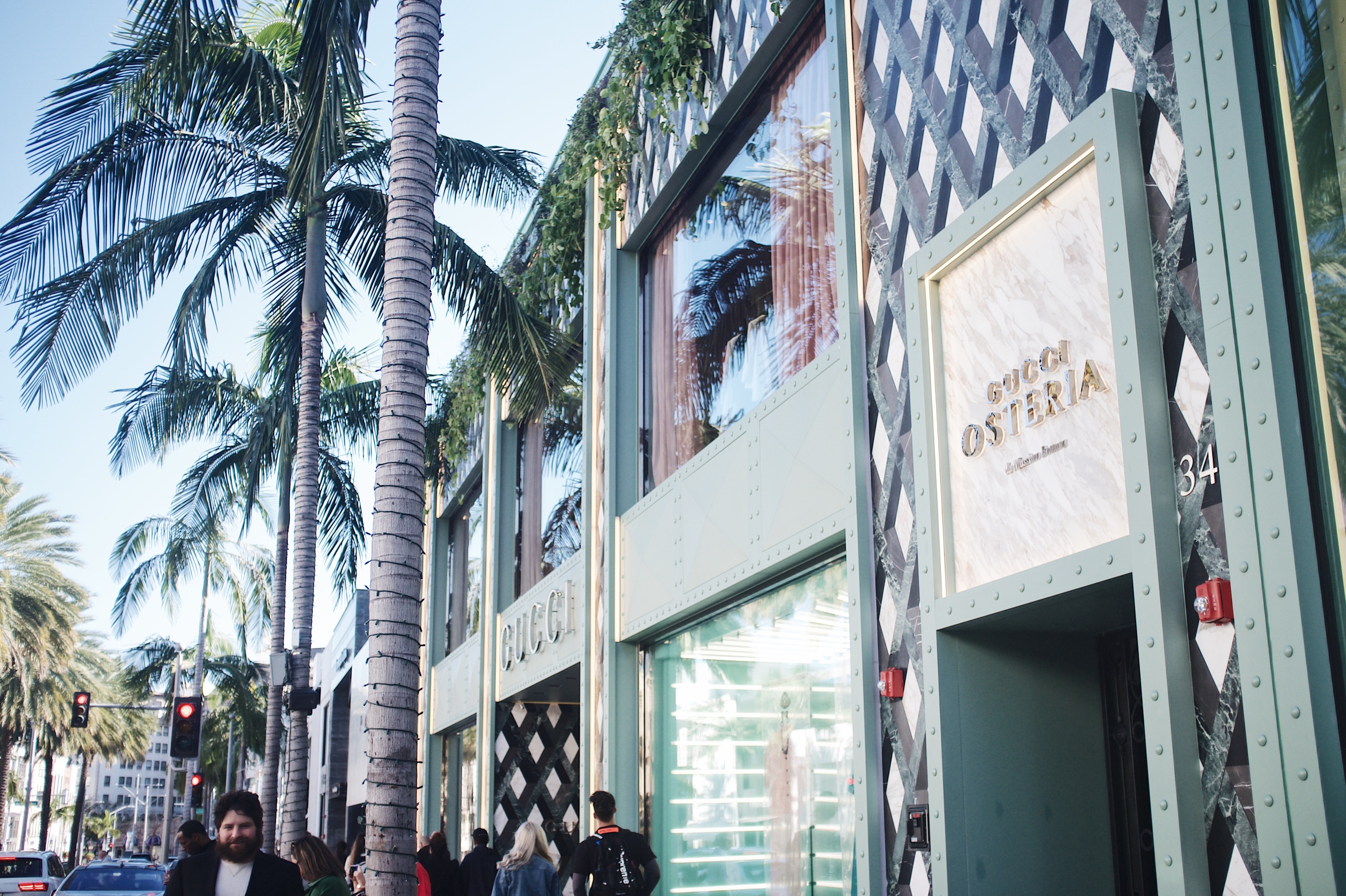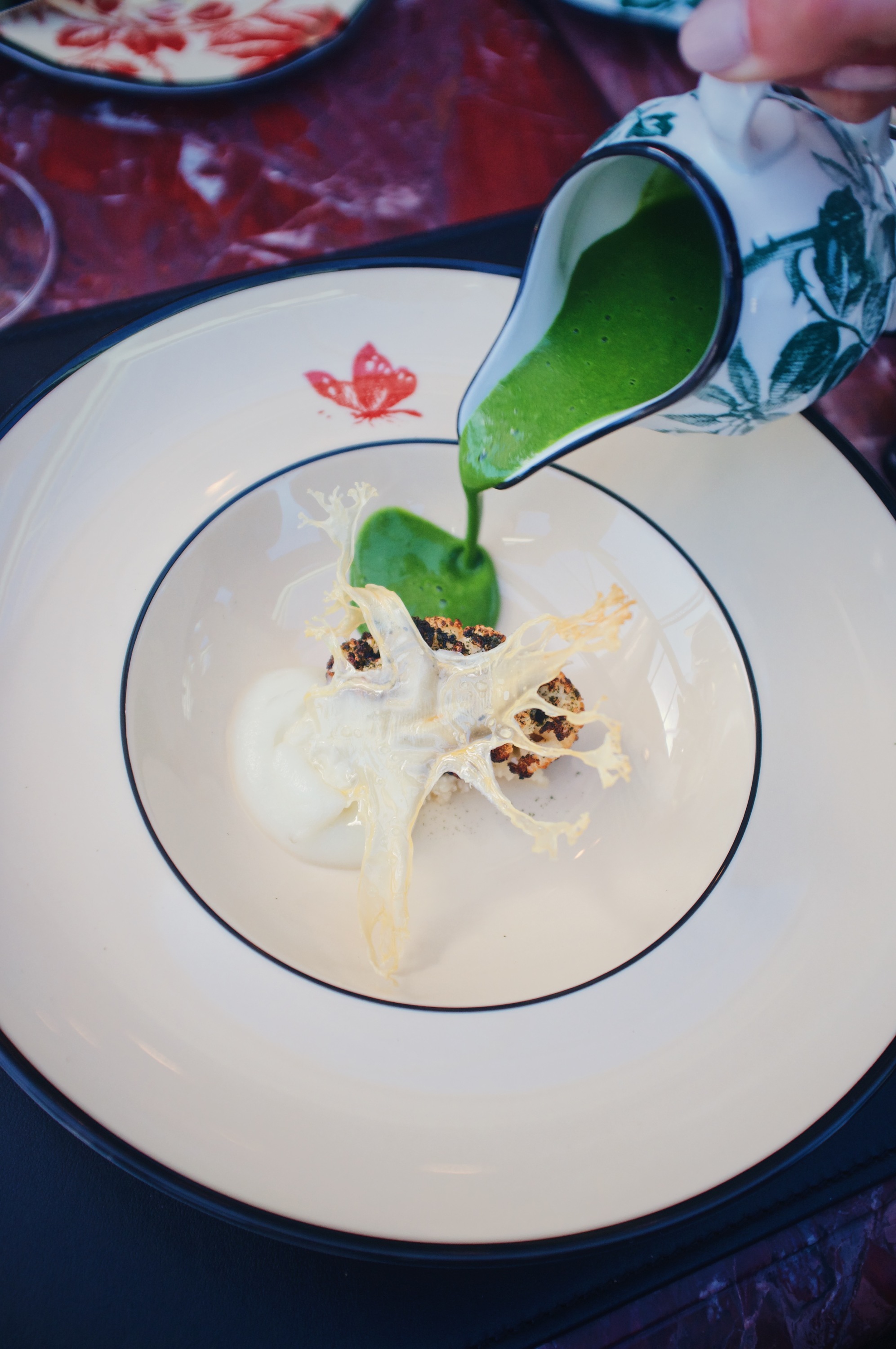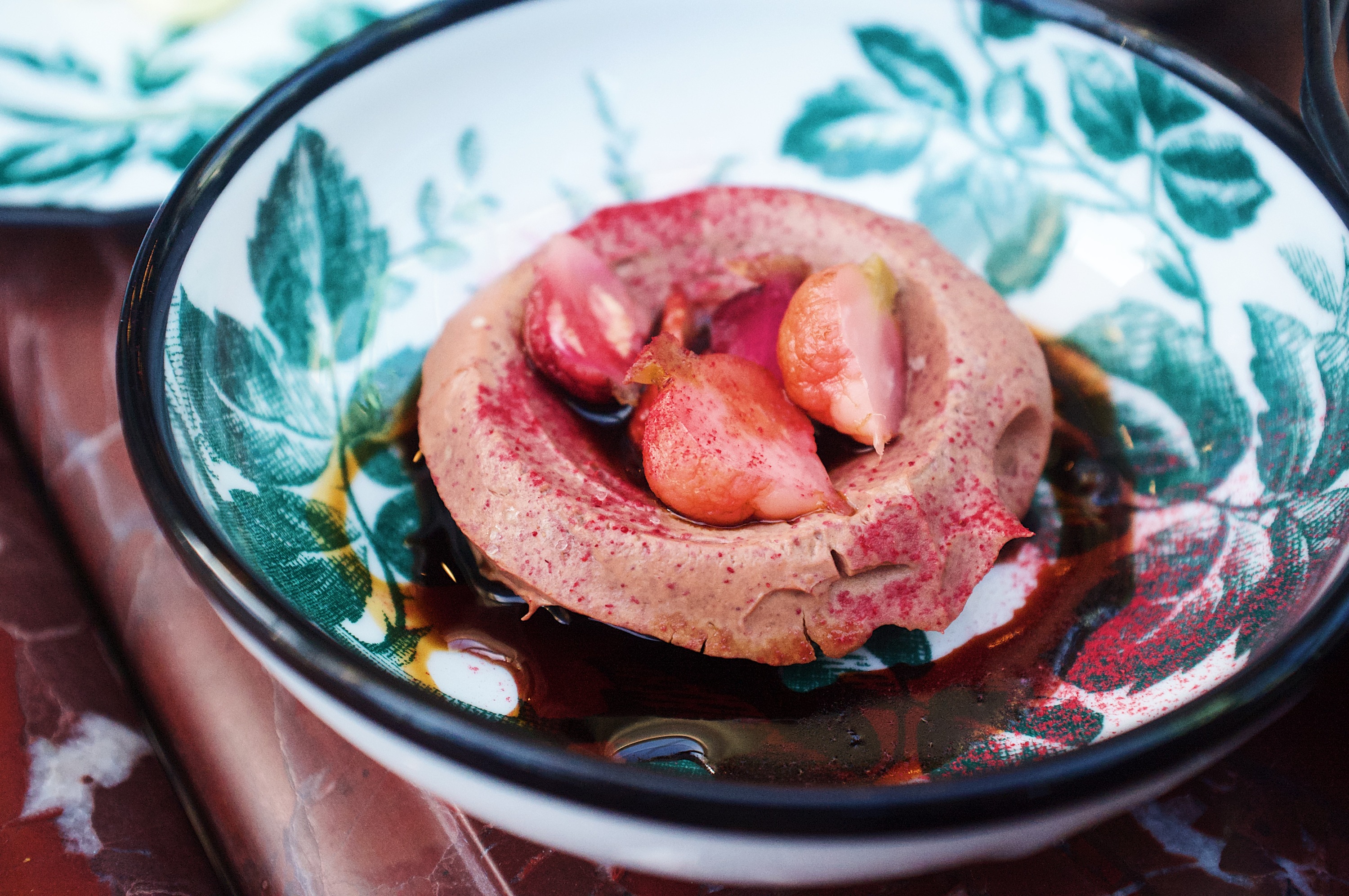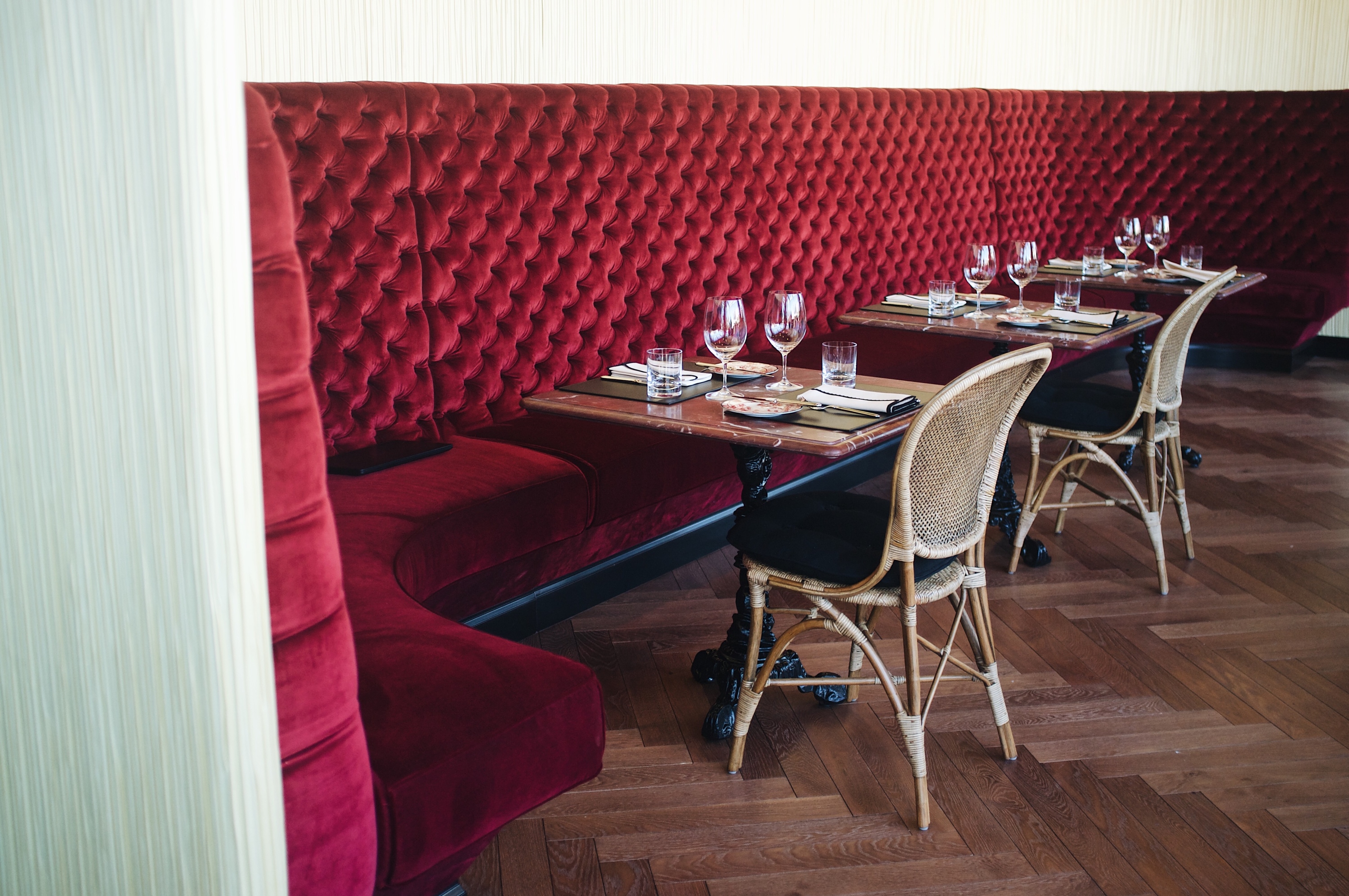 Gucci Osteria opens next Monday, February 17, above the Gucci store at 347 N Rodeo Dr, with hours of daily lunch service from noon to 2:30pm and dinner service from 6 to 9pm.