What happens when vigilantes start hunting down superheroes who abuse their powers? Honestly, we don't know either, we're just here for the sandwiches—but we'd love to find out over some cold cuts from one of the best chefs in L.A.
This weekend Ludo Lefebvre lends his diverse and freshly Michelin-starred skillset to Fairfax for a team-up of cheeky proportions: The Trois Mec and Petit Trois chef is launching a pop-up deli and butcher shop in collaboration with Amazon Prime Video's gritty new series, The Boys, and it's a limited-run deli that's anything but conventional. Take, for instance, this sign telling you to take a number:
If you're familiar with the wildly successful The Boys comic-book series by Garth Ennis and Darick Robertson, then you already know that cursing, curt temper and total irreverence are par for the course with Billy Butcher, one of the series's good-guy protagonists (if you can call them that—hey, these characters are complicated).
And on July 27 and 28, this Saturday and Sunday, you'll be dropped into the world of Butcher and his fellow vigilantes with a butcher shop along Fairfax, which is less a full-service butcher shop and more of a deli slinging some serious—and free—sandwiches. Stop by for gratis stacks such as the Hamlander, made with ham, American cheese, radish, cornichons and honey butter; the Starcrossed, made with sliced lamb, harissa, arugula, dill and yogurt; and even a secret-menu option—just ask for "the butcher's special," and you'll be handed a massive pastrami on pumpernickel (just note that only 20 of this secret-item sandwich will be made each day, so move quickly).
And, because this is all tied to Amazon's new show, there'll be hidden messages, clues, rooms with maybe a few superheroes tied up in the back, and plenty of hard-knock employees behind the counter—including Lefebvre himself, who'll be stopping by throughout the weekend while in character.
And at the end of the Butcher Shop's run, it's promised that the pop-up "will close as dramatically as it opened, with an appropriate serving of shock value"—we're crossing our fingers for explosives, but who knows what the Boys have up their sleeves.
To get a better idea of what The Boys is all about, check out the latest gritty, gory, dark-humored trailer: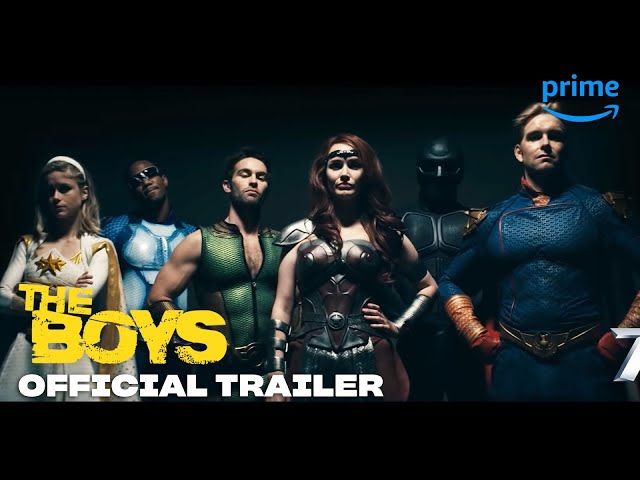 The Boys premiers on Amazon Prime Video tomorrow, July 26. The Butcher Shop pop-up opens to the public on July 27 and 28, serving free sandwiches and tons of attitude from 11am to 7pm both days at 457 N Fairfax Ave.