Saved by the Max, a Saved by the Bell-inspired diner pop-up, officially opens its doors today in West Hollywood, and it's already extending its stay.
Though dinner reservations for its initial run sold out almost as soon as they were made available earlier this year, Saved by the Max will now offer seatings through September 2019. Brunch and dinner reservations for the "Second Semester" go on sale Friday, May 4 at noon. Each seating costs $40 and includes an appetizer and entree.
So what does that (admittedly sort of steep) admission fee get you? Entry into a totally '90s space, of course, that's teeming with Bayside High callbacks in every corner. On the food side, lauded Chicago chef Brian Fisher has cooked up attractively plated twists on classic diner fare with dishes like a Monte Cristo, fried chicken and burgers alongside Korean fried chicken and waffles, plus bacon and banana pancakes.
It's not all milkshakes and sodas, though; expect a selection of beer and playful cocktails, from boozy boba to the Zachary Daiquiri (of course all of the dishes and drinks borrow their names from Zack, Kelly, Slater, Screech, Lisa, Jesse and the rest of the Bayside crew).
Whereas last year's initial Chicago run was laser focused on nailing the look of the TV set, the L.A. edition has really turned the pop-up into a fully realized restaurant and bar, complete with an extra dining room in Mr. Belding's office. Strip the space of its Saved by the Bell merchandise and flair, and you'd still have an incredibly bright, fun spot that tacks and unmistakably '80s-meets-'90s color palette and zigzagging decor onto the frame of a midcentury-inspired diner.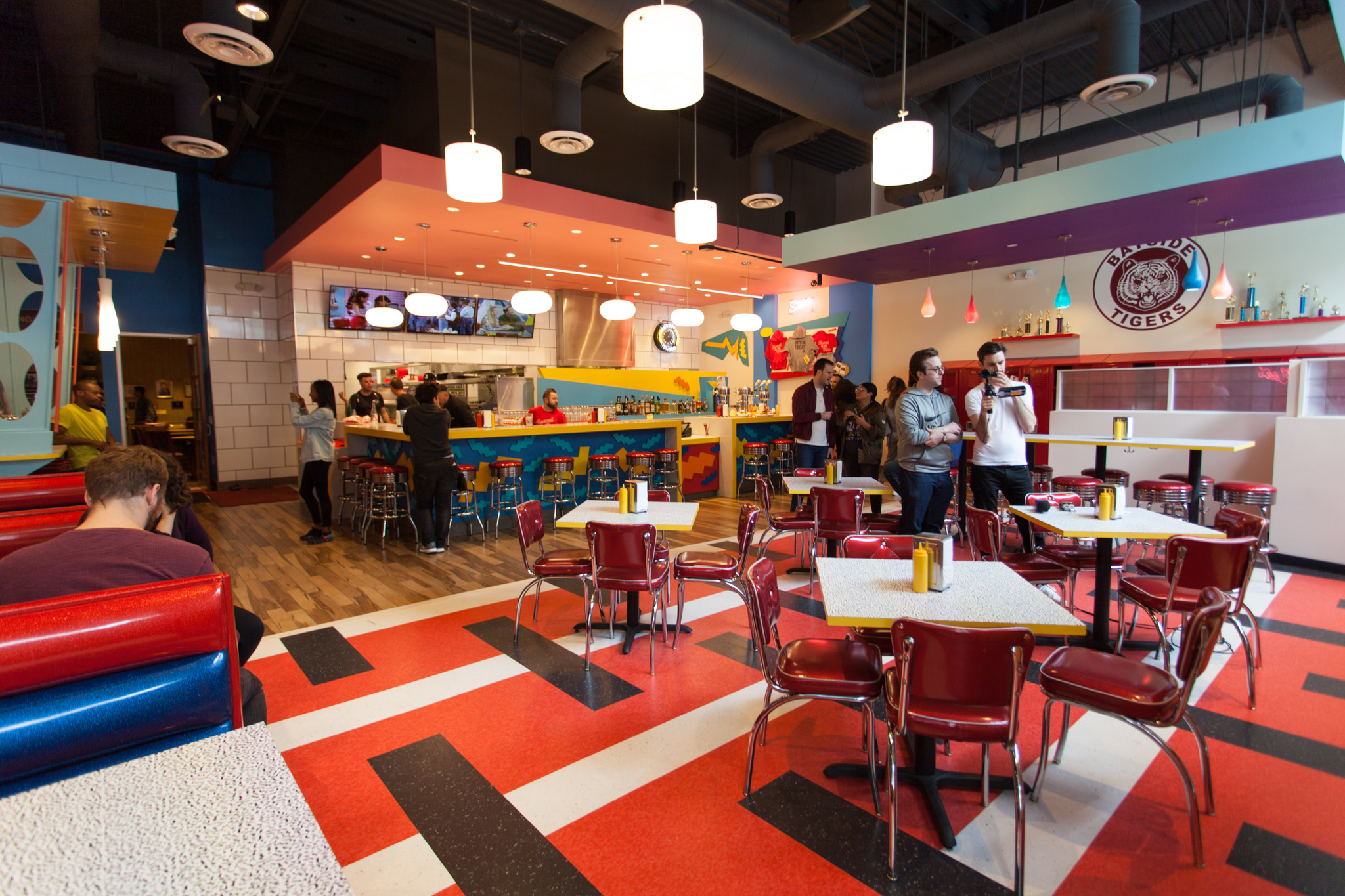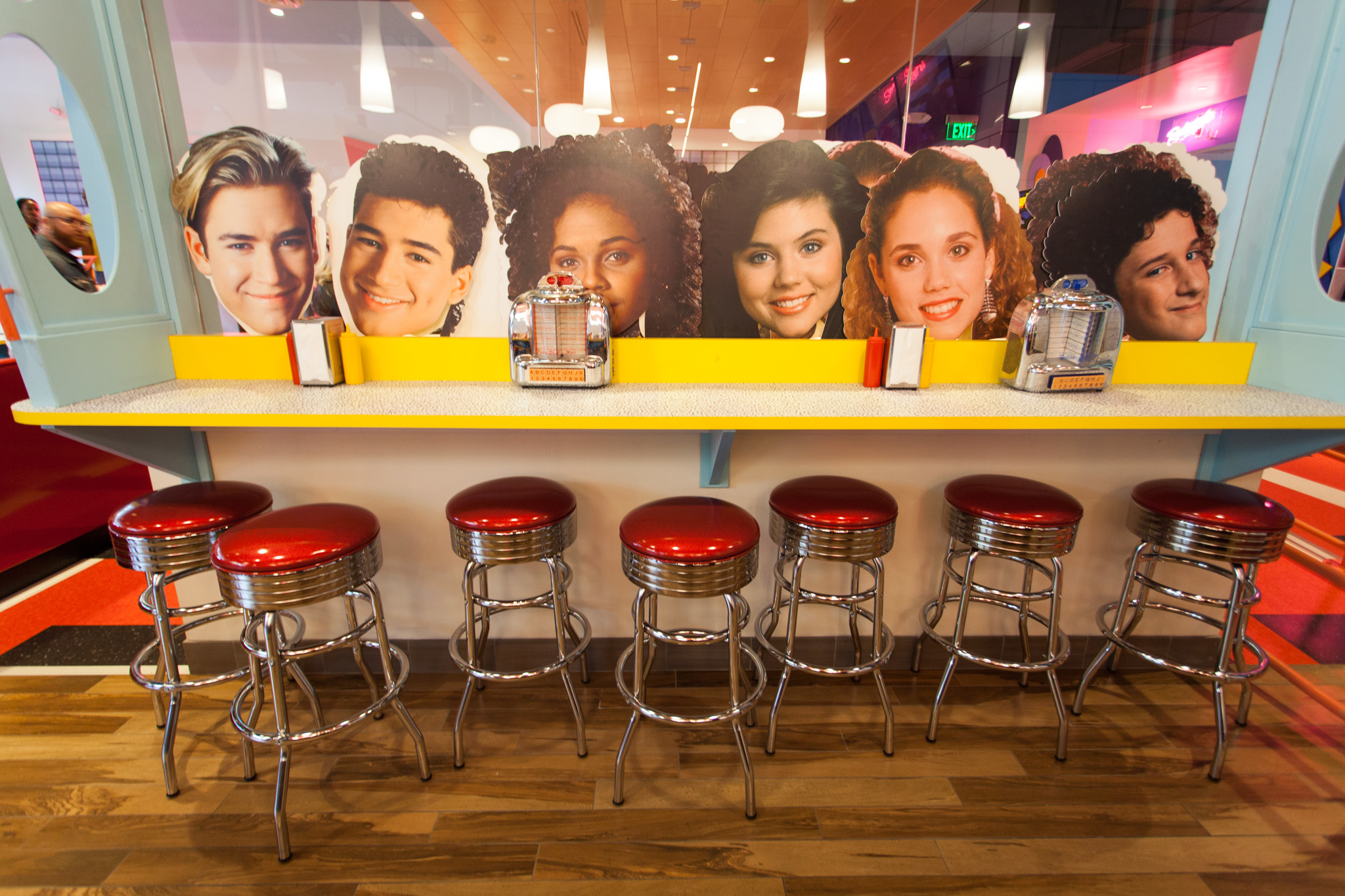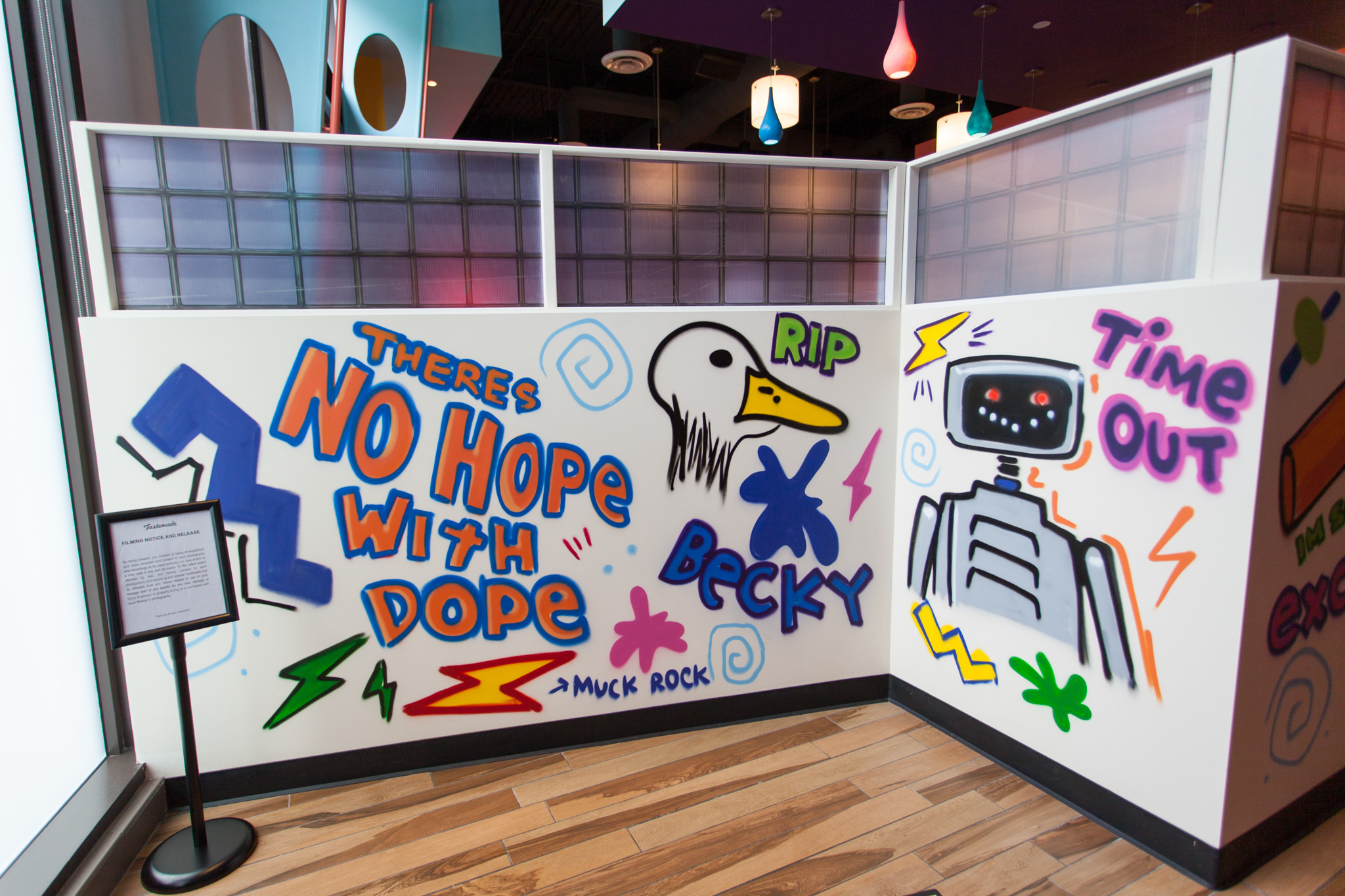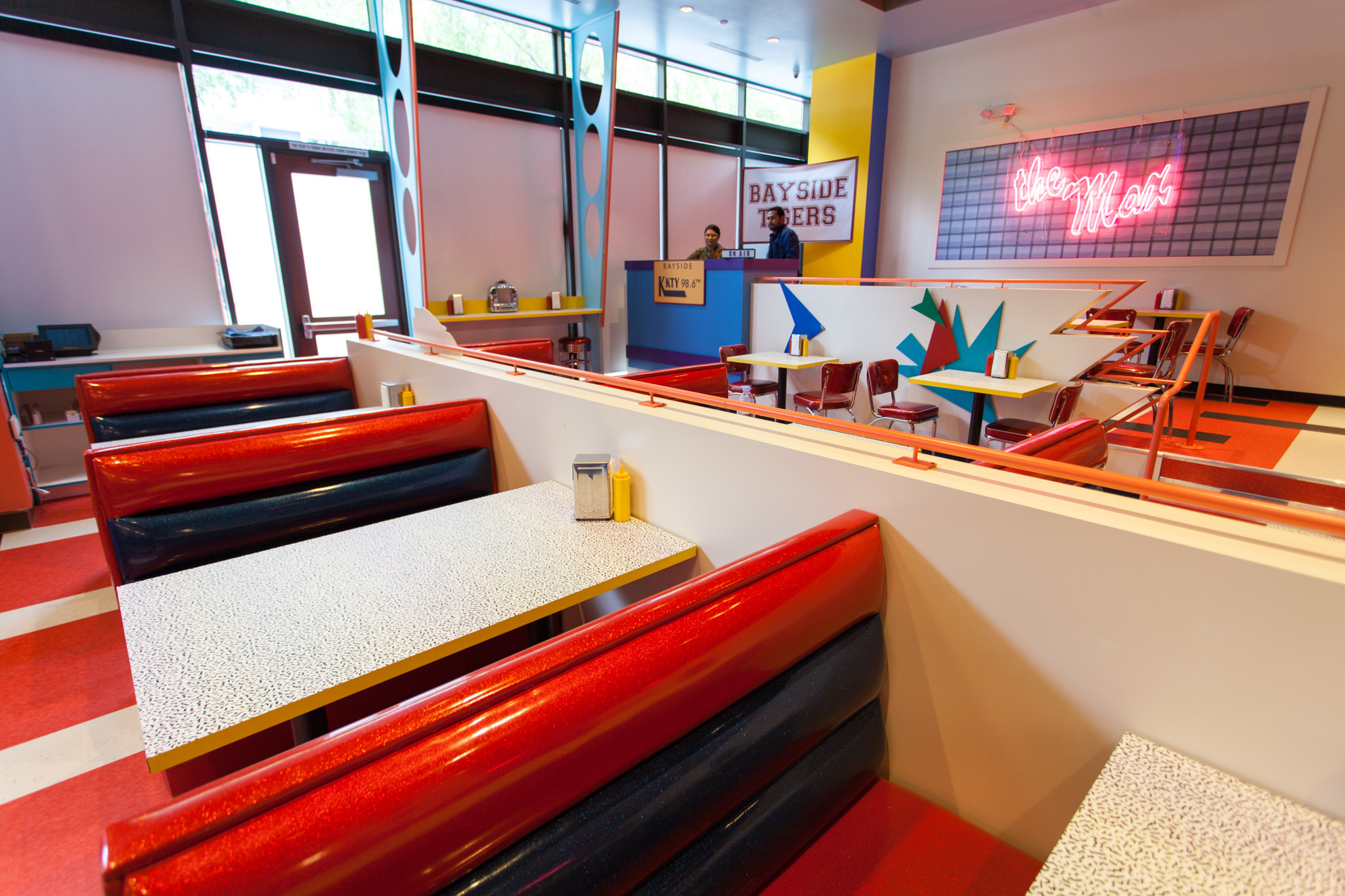 Saved by the Max opens today at 7100 Santa Monica Boulevard in the West Hollywood Gateway shopping center (it's right next to Mendocino Farms). Though remaining reservations will likely book pretty quickly, a limited number of walk-ups will be accommodated each day. And be on the lookout for specially-themed nights, including guest appearances and DJs.